Serving Las Vegas Visitors and Residents Since 1999
Welcome to the Insider Vibe! This is the official newsletter of AccessVegas.Com. We talk about the Las Vegas activities you really care about.
Need to contact us? Send feedback to
AccessVegas@AccessVegas.com
Missed an issue? Click to Read Back Issues Online.
---
AccessVegas.com Quick Info Menu:
| | |
| --- | --- |
| Las Vegas Essentials | Featured Shows |
---
O'Sheas Is Open Again!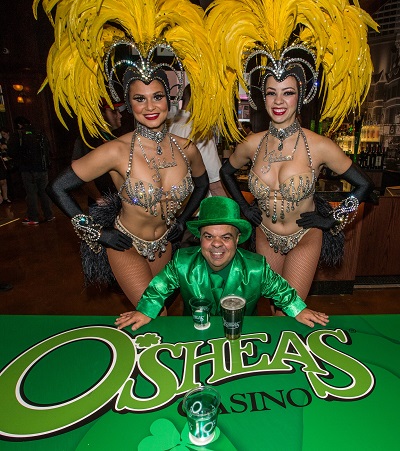 O'Sheas Casino Officially Returns To The Las Vegas Strip
The Fan Favorite Reopens Its Doors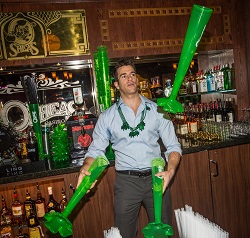 O'Sheas Casino, a Las Vegas Strip classic, re-opened its doors on December 28, 2013 at the much anticipated new location inside The Quad Resort & Casino. Bally's Las Vegas Jubilee! Showgirls, The Quad's headliner, Jeff Civillico, and Mr. Lucky himself, Brian Thomas, were all there to help welcome the venue's first guests.
The opening featured an official ribbon cutting by Eileen Moore, Regional President and General Manager of The Quad Resort & Casino. An eager crowd full of O'Sheas' faithful, old and new, packed the bar to commemorate the special day.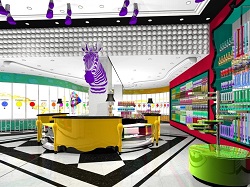 Caesars Entertainment Introduces Purple Zebra to the Las Vegas Strip – The atmosphere and spirit of O'Sheas returned to the Las Vegas Strip in a new space with a nod to the legendary casino on December 27, 2013. The brand new Purple Zebra, a whimsical candy and slush bar, also opened across the way at Flamingo Las Vegas. Photo Credit: Dezmotif Studios and MOSER Architecture
---
Las Vegas Shows, Concerts, And Headliners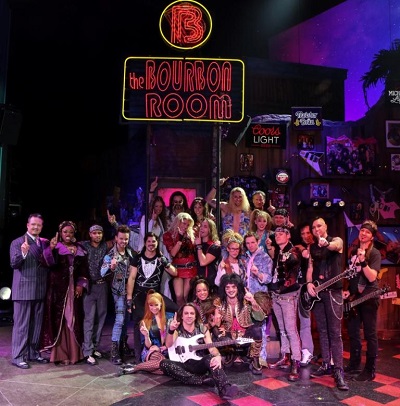 VegasÆ Best Party Rock Of Ages Celebrates First Anniversary At The Venetian – On December 18, 2013 the high-octane musical Rock Of Ages celebrated its first anniversary in Las Vegas at The Venetian. Following the conclusion of the performance, cast member Mark Shunock (ôLonnyö) addressed the full house to thank them for their support of Rock Of Ages and then he led the cast in a celebratory shot to mark the occasion. After the performance, the company hosted a æ80s themed after party at Insert Coin(s) in Downtown Las Vegas. Photo: Gabe Ginsberg
---
Drinking And Dining In Las Vegas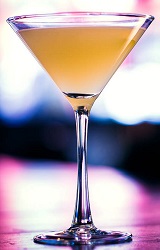 Commonwealth Downtown Las Vegas Lays It On The Line With JanuaryÆs Cocktail Of The Month
Downtown drinkers will win big with CommonwealthÆs January featured cocktail, the ôYou Bet Giraffes.ö The seasonal selection will be offered all month, priced at $10.
The lucky libation, created by the Downtown cocktail barÆs Boozeologist, Dan Marohnic, mixes Damarak Gin, CrÞme de Cocoa liqueur, Cocchi Americano and lemon juice. Partygoers will gamble on the cool concoction while mingling in the prohibition era inspired cocktail bar.
---
Gambling And Gaming
---
Las Vegas Real Estate
---
Las Vegas Attractions
---
More Las Vegas News
---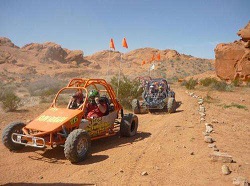 Valley of Fire Buggy Driving Experience Tour – A perfect experience waits for novice and expert dune buggy drivers on this Valley of Fire tour package. All buggies are custom built for the rugged Nevada terrain, and come equipped with roll cages, seatbelts, goggles and helmets for your safety. The buggies are similar to your regular car with a steering wheel, brake pedal, and gas pedal. This dramatic red landscape of the Valley of Fire creates a backdrop for an amazing sun buggy ride.
---
Upcoming Las Vegas Events And Holidays
---
Latest Las Vegas Concerts Added This Week!
There is no better place to see your favorite acts then in Las Vegas! You're relaxed, can enjoy a fine meal, have some cocktails without the worry of driving, and no alarm is going to jar you awake all too early the next morning.
Top Tickets For All United States Events
Did you know that we not only sell premium concert and event tickets for Las Vegas, but also for the entire United States as well? If you can't make it to Vegas, treat yourself to some great seats for something near you:
---
Newkirk's Notes: The Boss Speaks…
Newkirk's Notes are comments and insight from AccessVegas.Com publisher and 20+ year Las Vegas resident Ted Newkirk:
Hello From Las Vegas! – Happy New Year to all, wherever you are in the world (and we have readers in many, many countries). Whether 2013 was a good year for you or had its bumps (which was my case), I wish you all a great 2014.
Two TV specials streamed our festivities live, and we did alert our Access Vegas Twitter followers (Twitter.com/AccessVegas) as well as our Access Vegas Facebook followers (VegasFacebook.com).
Some confusion existed as Fox TV did their countdown show live from Las Vegas, but didn't show our spectacular fireworks. Here's the scoop: Fox did their show from Mandalay Bay starting at 8 PM our time, as to be live to the east coast. They celebrated "midnight" at 9 PM our time. We don't shoot fireworks off at midnight Eastern time. We do it at midnight Pacific time. Hence, Fox showed that boring ball drop* from New York.
THEN… the special was tape-delayed to the rest of the nation. Even people in our own time zone watched the old footage, sans any Vegas fireworks.
* Let's do a comparison: It was around 25 degrees at midnight in New York City as people braved the weather for 60 seconds of "excitement" (if that is what you want to call it). At midnight here? 45 degrees and we had nearly 9 minutes worth of fireworks shot off from the tops of 7 resorts across a 3 mile party zone.
And I mean party: Unlike the Big Apple, people on the Las Vegas Strip were allowed to drink and mingle and move around. The Strip was closed from 6 PM to 2 AM, allowing revelers to walk the length of the famed street at will, cocktails in hand.
For those of you who missed it, we have video story links and a couple versions of the full fireworks show in this special news section:
New Year's Eve Video, Fireworks, Stories
Welcome Back, O'Sheas! – I know that we're making a really big deal of it this issue, but we're super happy to have O'Sheas reopened. If if it isn't quite the old dive-bar version right there on The Strip that many of us knew and loved for the college-party atmosphere (even if college was a few decades ago for some of us).
It is part of the partially-opened Linq project and we'll have lots more pictures next week. (Part of the mall and the High Roller Ferris wheel do not open for a couple more months. We'll report exact dates as they become available).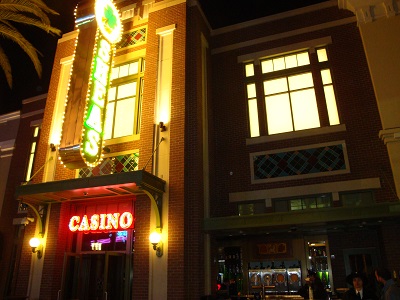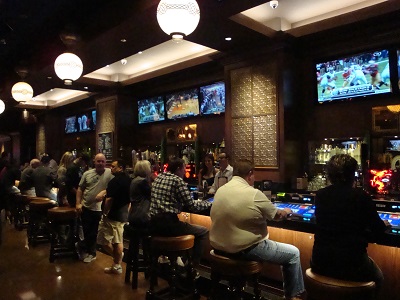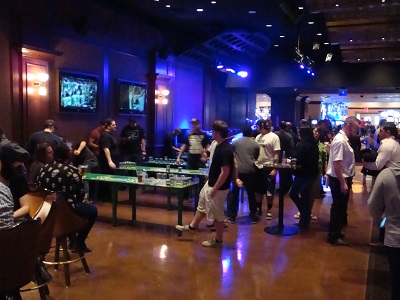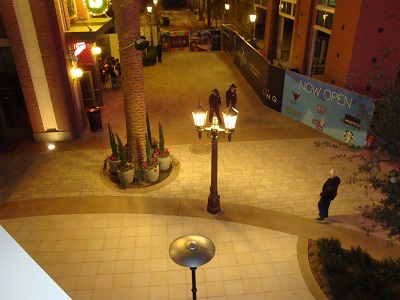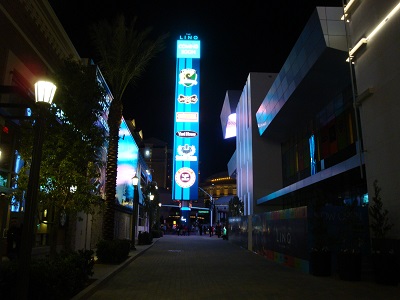 Programming Note – As 2013 ended, we ended our long-time affiliation with i4Vegas hotel booking. I've always been transparent about what we do and why we do it:
* Over the years, we promoted i4Vegas heavily and we do appreciate those of you who supported us by booking with them. The problem was that if you went direct to their site (after hearing about them from us) instead of using the booking box on AccessVegas.com or the box we always had here in the newsletter, they didn't know you were a reader and thus we were not getting credit for sending you.
They only wanted to pay for the impact that they could measure (who came directly from our site or newsletter) and we could no longer afford to give away what was basically free advertising. We wish them well, but if you were loyal to them because of us, understand that we no longer see any benefit.
* Our deal with them was exclusive, which prevented us from passing along the (seemingly) zillions of Las Vegas specials popping up all the time. This hotel market is very, very competitive and one hotel is always trying to out-do the deals that the next one offers!
We've just recently sealed agreements to pass along great specials and savings to you from the Caesars Entertainment hotels, Venetian/Palazzo, and The Palms. We're working on adding other properties, and also look forward to the ability to offer some very special deals to our readers.
So, hang tight for all of that as we ramp all of that up over the next few weeks.
Hope you are enjoying this issue!

Associate Editor / News Researcher: Rick Ziegler
Concerts and Headliners: Amy Rayner-Cooley
---
What We're Watching – Vegas Videos You'll Enjoy
Wynn Las Vegas Carousel Floral Art Installation

– A behind-the-scenes look at how premier event designer Preston Bailey's vision became a reality at Wynn Las Vegas.

Three Sheets Las Vegas Part 1

– Join Zane Lamprey as he makes his way across the globe seeking out adventure and alcohol in exotic brew-halls, bars and other alcoholic beverage-selling establishments and the locals that frequent them. Part 1 features the Voodoo Lounge flair bartenders, a look inside the Napolian Suite at Paris Las Vegas, and a find out what makes up a $777 hamburger.

Three Sheets Las Vegas Part 2

– The show continues with a wine tasting in front of the Bellagio fountains with a master sommelier, a visit to Blush nightclub for infused vodka shots, and poker (and cocktails) at the Hard Rock.
---
Members Mania – We Love Our Readers!
Read your recent article about the changing face of Vegas.
So true, my first experience was in the late 80's and it left a great impression on me. But it was another 20 odd years for my second visit, again it was great, a lot of buzz, Hummer giveaways at every corner, loose slots, huge and varied buffets and generally everybody was laughing and having a great time.
Now over the last ten years have been back every second year and there is no comparison of 10 years. Have stayed at the Luxor when it was a Egyptian themed casino and it was great, now well it doesn't know what it wants to be… terrible. Yes accommodation is cheaper, but a lot of the glitz and spirit has left town.
Now I stay at a varied accommodations throughout Vegas and one is Circus Circus: Nostalgia and value. I went to slots a fun…..my god has it changed. It used to be full of people playing the table games now it is automated, hardly anybody in there, dead and boring. The buffets have shrunk, food is still good and I suppose the price is still good.
Shows are great, no doubt about that……. Coming from Australia, there is no comparison on the quality.
Last but not least, it is hard to win or even break even and no what. People say a huge reason people travel from all over the world is to say they have gambled and had a great time in Vegas.
Will be coming over next year, but with more of an emphasis on sightseeing, more shows and less gambling, comps aren't really worth it, but definitely not shopping. I can do that here, LOL.
Cheers,
Manny
Ted Responds:
Thanks for the note, and no doubt you are preaching to the choir here! I do miss the "feel" that The Strip had in the 90's and on into the 2000's. Car giveaways, tons of promotions, ever-present claims of loose slots… the casinos would do just about anything to get you in the door and you could play for a while on $20.
Neon and cheap booze abounded. Tacky? Perhaps. But it sure was fun!
Sometimes, I wish that I could take some of the upper management making all of these decisions and put them in a time machine and let them take a walk down The Strip of that era.
I'm at a complete loss what the casino properties are going to do when this shopping thing doesn't go as well as predicted. Don't get me wrong: Forum Shops, Grand Canal, Fashion Show and similar will always do well. Upscale shopping has been a hallmark of Las Vegas for a long time. But this new saturation of more mid-range shopping will be interesting to watch.
Fortunately, you are hard-pressed to beat our caliber and variety of entertainment and very few vacation destinations are a hop, skip, and a jump (a quick one by plane or helicopter tour) from the breathtaking site known as the Grand Canyon.

We love to hear from you, and value your feedback! Here's how to participate:
Want to comment on a current reader post? Use the comment box on that particular web page. Many of the stories we post also have comment boxes at the end of the story. Make your voice heard!
Drop us an email at AccessVegas@AccessVegas.com – We read them all!
Call our recorded comment line at 702-507-0055. We listen to every call.
---
No related links found