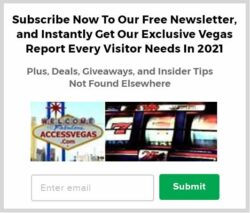 Enjoy Our Archives
Welcome to Access Vegas News and Reviews! This is the newsletter that talks about the Las Vegas attractions, dining, and shows that YOU really care about. This is not spam. If you receive this by mistake, unsubscribe information is at the bottom. Please forward this to friends who may enjoy it, but only in it's entirety.
This is the official newsletter of http://www.accessvegas.com Quality Las Vegas Tourist Information – Hotels, Casinos, Insider Tips, and more. If it's about Las Vegas, it's AccessVegas.Com!
Book Online and Save – Easy and Secure with Instant Confirmation:
* Discount Hotel Rooms – All Cities: http://www.lodging.com/affiliates/us_reservations.cgi?remote=tedinvegas
* Discount Rental Cars – All Cities: http://www.travelnow.com/cars/search.jsp?cid=2005
* Find Lowest Airfares: http://www.accessvegas.com/a-travel-center.htm
* Best Tours/Rates for Grand Canyon, Hoover, more: http://www.accessvegas.com/tours
HOTEL MESSAGE BOARDS – Help others and share your opinion of the Las Vegas hotels you stay at by posting a note to our new board at http://boards.accessvegas.com á We want to hear from you!
* * * * * * * * * * * * * * * * * * * * * * * * * * * * * *
This Issue: Circus Circus Adventuredome
Curious about a restaurant, event, or other Las Vegas attraction that looks fun? Let us review it for you first! Suggestions are always welcome at: allvegastv@aol.com
---
---
LAS VEGAS NEWS – of interest to tourists:ONE PULL – is going to make somebody very wealthy. Megabucks jackpot (if not hit) will top 33 MILLION DOLLARS this evening (Thursday). That's $33,000,000 — in a split second. I don't play slots, but I'll be giving this a few spins. Story at http://www.lvrj.com/lvrj_home/2000/Jan-15-Sat-2000/news/12757562.htmláHOOVER DAM – "A Pictorial History of Hoover Dam" contains a collection of black and white photographs depicting the construction process of building Hoover Dam. These original photographs from the 1930's have all been captioned and portray what an incredible marvel the Hoover Dam is. A review is available at http://www.lvrj.com/lvrj_home/1999/Dec-28-Tue-1999/lifestyles/12372183.html and you can buy it from Amazon at http://www.amazon.com/exec/obidos/ASIN/0966554019/invegascom
VALLEY OF FIRE – Nevada's oldest and largest state park contains some of the most spectacular scenery in the region and has been the site of many movie, TV, and commercial shoots. You can hike, horseback ride, and some of the surrounding areas offer great off-roading opportunities just 40 miles from town. Story at http://www.lvrj.com/lvrj_home/1999/Dec-12-Sun-1999/lifestyles/12485056.html
DOUBLING DOWN – on a blackjack? There is a time and a place where it's the proper move, but the answer to when will surprise you. Read the humorous story at http://www.lvrj.com/lvrj_home/2000/Jan-14-Fri-2000/weekly/12735199.html
WINNERS – Sylvia Gosline of Roseburg, OR won last weeks Las Vegas Millennium 2000 t-shirt. Winners of the Paris Las confetti were Lee Anne Cravey, Mike Brown, and Jackie Bovee-Petruska.
* * * * * * * * * * * * * * * * * * * * * * * * * * * * * *
Quick Concert and Show Notes:
See which shows are playing during your stay and book reservations EVEN if the tickets aren't on sale yet. Let ShowVegas takes care of all your needs directly online! Search by dates at http://www.showvegas.com/svpricing.cfm?cscheme=5&amid=143
HARRAH'S – is now the permanent home to showroom headliner Clint Holmes. Review at http://www.lvrj.com/lvrj_home/2000/Jan-14-Fri-2000/weekly/12712196.html
MGM GRAND – SHIRLEY BASSEY (James Bond film hits Goldfinger, Diamonds Are Forever, Moonraker, more) Feb. 3-9, and THE JUDDS Feb. 6-7. Tickets at (702) 891-7777 and MGM discount rooms at http://www.accessvegas.com/las-vegas.htm (MGM link).
STARDUST – WAYNE NEWTON opens his long-term run on Jan. 24. Tickets at (702) 732-6325 and Stardust discount rooms at http://www.accessvegas.com/las-vegas.htm (Stardust link).
---
---
FEATURE STORY: Circus Circus AdventuredomeThe average Las Vegan only gets out to the Strip when guests are in town, and then grudgingly because their friends don't understand that a resident can't drink and play $10 a hand blackjack until 5 AM, or drop $100 on a show without any thought.So, next time you hit town and call up your local friends, suggest heading over to The Adventuredome at Circus Circus. It's the perfect theme park for Las Vegas. The big pink dome is huge, giving it an outdoors feel, but is climate controlled making it perfect on days when we hit those extreme high or low temperatures. Plus, your vacation time is valuable and you can see and do everything in 2-3 hours and be on your way without emptying your wallet.
The centerpiece of the park is the Canyon Blaster rollercoaster. It's the only indoor double-loop, double corkscrew rollercoaster in the United States. More built for finesse than speed, this doesn't have that "first big drop" like the one at New York, New York or the 200+ foot drop of the Desperado at Primm. But, it's a lot of fun twisting and looping and it shakes you up pretty well.
If you feel the need for that plunging burst of speed, the other major ride is the Rim Runner water flume ride. After a fun float around the park, this ends with a splashing drop of over 4 stories! And yes, you are going to get wet. Go on this first so you can spend the next half hour drying out.
If you enjoy a ride that is designed to just really get you sick, The Inventor takes you 50′ in the air while flipping you around 360 degrees. We were content to watch, but people looked like they were having fun.
If action / adventure is more your style, you won't be left out. A laser tag arena lets you combine forces for a battle in a darkened cavernous area. They have a batting cage or you can enjoy Xtreme Zone, and area with rock climbing and trampoline bungee. If you are an IMAX fan, the "Fun House Express" is a strange and wild clown-themed experience. If you need to get knocked around a little, they have bumper cars as well.
Long time readers know we don't suggest bringing the younger kids to Las Vegas. There isn't much for them to do and see, and parents spend their whole vacation thinking how much fun they could have had just as a couple. But if you bring them, the Adventuredome is a must whether they are 5, 10, or 15. The free clown shows at noon, 1:00, 3:00, and 4:00 PM (with hourly shows from 6-9:00 PM on Fri. and Sat. evenings) even put a smile on my face.
The park has the prerequisite carousel as well as a kiddie rollercoaster, "balloon ride" Ferris wheel, junior airplane ride, and swinging pirate ship ride. It's not unlike the local county fair, except that the Adventuredome is clean, neat, (one would assume) well-maintained, and the people operating the rides don't look like they spent all night doing drugs instead of doing their laundry. Scattered around the park are arcade games, games of skill (knock the bottles down for a prize, etc.), build your own arts and crafts, face painting, hair braiding, and food.
Single ride tickets are available ($2-5 depending on the ride), but unless you are short on time and just want to hit the coaster, buy an all day pass. It's only $16.95 for those over 48″ and $12.95 for those 35-48″. You must be 48″ tall to ride the "thrill" rides and 42″ tall for IMAX, laser tag, and the swinging pirate ship. We came about noon on a weekday and experienced no lines.
Adventuredome is located in the rear of Circus Circus, just off their rear parking garage and the new shopping and food area (which is probably the nicest part of a casino that could use a little sprucing up). Hours vary by season, so make a quick call ahead of time to (702) 794-3939 for recorded information.
---
---
LETTERS TO THE EDITOR:Jim Dobbelaire of Anchorage, Alaska wrote:>Its to bad people are talking bad about the new year holiday rates and
>how things did not work out for them, I feel for all of them. We put a lot
>of planning in our tips only to have our hopes knocked down.
>
>We planned our wedding over a year before the 2000 new year only to
>charged $400.00 a night with a minimum 4 night stay at a hotel / casino
>that closed down and only reopened a week before we got there. No
>gambling, no room service, no lounge, no pool which was important to us
>being from Alaska. We were severely over charged with what we call bait
>and switch.
>
>We do love Las Vegas. We come there a couple of times a year but now we
>are starting to have second thoughts. If our next trip turns out like
>our last it might be our last. Who wants to plan for months and spend
>hard earned money some place to play and only be told its not our
>problem or go somewhere else, well we might.
>
>We will be down for a week in April to enjoy the warmth and go out and
>play.
>
>Any ideas of a nice place to take my wife to make up for the bad
>experience we had a couple of weeks ago.
>
>Thanks for your time.
You didn't name the name of the hotel, but we assume it was the Maxim because they closed for a few weeks due to bankruptcy. You can't blame Las Vegas on that one: businesses fail every single day. Not that I don't sympathize — you dealt with some very unfortunate circumstances.
You didn't mention your age or price range so let's toss this one out to the readers who bring their significant others to Las Vegas: write us at allvegastv@aol.com and let us know your most romantic hotels, dining, and other sights or attractions you enjoy with love on your mind.
++ ++ ++ ++ ++ ++ ++ ++ ++
Your input is welcome. Write us a "letter to the editor" at allvegastv@aol.com Please include your name if you wish to have it published (stating your city is optional). Also, guest article submissions are welcome with full credit to you, your website, etc. if accepted.
---
---
THIS WEEKS POLL – "What is your most favorite thing to do in Las Vegas besides gambling?" Let's hear your opinions at http://www.accessvegas.com — results will be published in next weeks issue!RESULTS FROM LAST WEEK: Do you avoid Las Vegas in the summer because of the heat?Yes – how do you survive living there? 20%
I don't like to, but go if it's cheap 13%
I'm usually in gambling, so who cares? 33%
Get me the lounge chair closest to the pool! 35%
FREE CONTESTS:
Note: You may enter every contest, but only one entry to each. Please note the expiration date and only enter if you will be in town and can use them. The 10'th entry in each contest will be the winner (unless otherwise noted or link to outside contest). Just sent a blank email to the specified email address — we'll get your mailing address from you only if you win. Also, please do not enter if you have won within the past month.
LAS VEGAS MILLENNIUM 2000 – t-shirt. One size fits all. Enter at t-shirt@in-vegas.com
* * * * * * * * * * * * * * * * * * * * * * * * * * * * * *
Have a request for a review? Boggled when you come to town and see the hundreds of dining, attraction, and show opportunities? Let us know what you'd like to hear about! Unlike the tourist magazines where all of the "articles" are really paid ads, we give you the honest scoop. If you appreciate this service, please consider booking your rooms and rental cars for ALL destinations with us at http://www.accessvegas.com You get secure ordering with the convenience and savings of booking online!
* * * * * * * * * * * * * * * * * * * * * * * * * * * * * *
New to the list? Back issues can be found on the web at:
https://las-vegas-news-reviews.com
Don't hesitate to forward this newsletter to friends and associates,
but please ask for permission before reproducing the content in any
form — we would just like to know who you are, that's all. Thanks!
You may subscribe to this newsletter by going to:
https://las-vegas-news-reviews.com or sending a blank email to
below
All contents copyright 1999 Ted Newkirk
January 19, 2000
Las Vegas Gambling Tips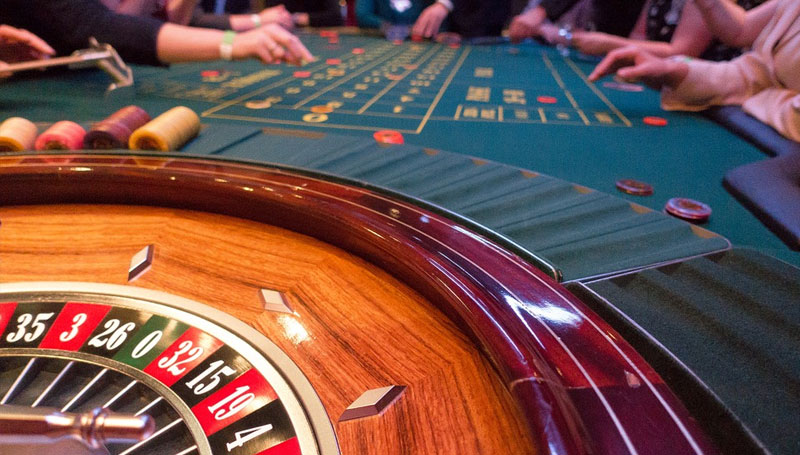 Visit World Famous Gaming Writer Victor H. Royer's
Casino Gambling Articles