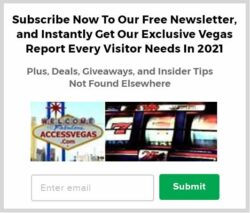 Enjoy Our Archives
Gamblers Museum at Tropicana: Access Vegas News and Reviews – September 15, 1999
Free Las Vegas Newsletter
September 15, 1999
Welcome to Access Vegas News and Reviews! This is the newsletter that talks about the Las Vegas attractions, dining, and shows that YOU really care about. This is not spam. If you receive this by mistake, unsubscribe information is at the bottom. Feel free to forward this to friends or repost it in Las Vegas forums, but only in it's entirety.
This is the official newsletter of http://www.accessvegas.com Quality Las Vegas Tourist Information – Hotels, Casinos, Insider Tips, and more. If it's about Las Vegas, it's In-Vegas.Com!
Book Online and Save – Quick and Secure with Instant Confirmation on our sister sites:
Las Vegas, Reno, Tahoe Hotels: http://www.accessvegas.com
Nationwide Hotels: http://www.lodging.com/affiliates/us_reservations.cgi?remote=tedinvegas
Rental Cars – All Cities: http://www.travelnow.com/cars/search.jsp?cid=2005
FREE $25 GREEN CHIP CONTEST – Book a room or car for ANY destination with us and we'll enter you to win a $25 chip from the casino of your choice! This monthly contest is open ONLY to subscribers of this newsletter so you MUST notify us at http://www.accessvegas.com/contest.htm after you book. Full rules and details are available at that page also. Already low rates and now a chance to win!
We want to congratulate John Michalowicz who won our August Green Chip contest. John opted for a $25 chip from the Golden Nugget. Good luck, John!
* * * * * * * * * * * * * * * * * * * * * * * * * * * * * *
Editors Note: Our thoughts and prayers go out to our friends along the eastern seaboard of the U.S. who are dealing with the threats of hurricane Floyd as we send this out.
This Issue: Gamblers Museum at Tropicana
Curious about a restaurant, event, or other Las Vegas attraction that looks fun? Let us review it for you first! Suggestions are always welcome at: allvegastv@aol.com
---
Grand Canyon, Hoover Dam, Scenic Southwest Tours – by plane, bus, or even helicopter! You've seen the glossy ads in the tourist brochures. You've thought about it. You come all the way to Las Vegas — why not see one of the some of the most famous landmarks in the world! Don't by tricked by web sites & magazines that offer discount tours. Taxes, park fees, permits can almost double the price. Our prices are inclusive – no hidden charges! Best Las Vegas Tours
---
LAS VEGAS NEWS – of interest to tourists:
NEW SAHARA NASCAR THEME – As part of it's $100 million dollar renovation and expansion, The NASCAR Cafe is under construction at the north corner of the property. In addition, a 1,400 foot roller coaster featuring a huge loop and 4 seconds of weightlessness will bring a new audience to the property when completed. Full story at http://www.lvrj.com/lvrj_home/1999/Sep-06-Mon-1999/business/11887245.html and Sahara discount rooms (often as low as $30 a night) can be found at http://www.accessvegas.com/las-vegas-strip-hotels.htm (Sahara link).
LA TO VEGAS GRIDLOCK – For those of you who have to deal with with that terrible commute home to So. California after your weekend visits, we do care and are doing something about it. Over the next few years, the state of California (with partial funding by the state of Nevada) has embarked on projects to widen parts of I-15 as well as reconstructing the Barstow interchange. Full story at http://www.lasvegassun.com/sunbin/stories/archives/1999/sep/12/509294298.html
BIKERS – may want to ride in for the Steiner's Octoberfest celebration Saturday October 2 from 3 – 10 PM. This event will feature German beers and food, live music by the Dummkopfs, prizes, and a grande finale of a 1999 Harley Davidson Springer Softail giveaway. Steiner's is located in suburban Las Vegas at 8410 W. Cheyenne Ave. (in the Lucky shopping center). You can request more information at (702) 395-8777
FRIENDS OF IN-VEGAS.COM – If you have a webpage, we'd sure appreciate a link to http://www.accessvegas.com so that everyone knows where you go for top-notch Las Vegas information. Our independence let's us "tell it like it is", but because we are independent, we don't have the huge ad budget of the major sites and depend on word of mouth and links to our site.
WINNERS! – Patti Danielewicz of Thorp, WI was the winner of the Paris Las Vegas $1 silver gaming token. John Strutt or Southey, SK, Canada was the winner of the Swing Cat Blues souvenir sunglasses.
* * * * * * * * * * * * * * * * * * * * * * * * * * * * * *
Quick Concert and Show Notes:
Want to see which shows are playing during your stay and book reservations EVEN if the tickets aren't on sale yet? ShowVegas takes care of all your needs directly online! Search by dates at http://www.showvegas.com/svpricing.cfm?cscheme=5&amid=143
NBA PRESEASON BASKETBALL – pits the LA LAKERS against the PHOENIX SUNS Tuesday October 26 at the Thomas and Mack Center. Tickets at 1-888-464-2468. THE HARD ROCK is within walking distance of Thomas and Mack (and also has a free shuttle to the Strip). Hard Rock discount rooms are available at http://www.accessvegas.com/rooms/las-vegas-hotel-reservations-strip-area.htm (Hard Rock link).
FREMONT ST. EXPERIENCE – has announced it's New Year's Eve Bash 2000 featuring live music by CREEDENCE CLEARWATER REVISITED, THE GUESS WHO, STARSHIP, AND REO SPEEDWAGON. The $100 ticket does NOT include food or drink. They note that the price was set to keep the crowd down, and I imagine they will succeed. This is a 1000% increase over the traditional $10 ticket price. You can buy them at (702) 474-4000 if you wish. Or you can party with 750,000 of your "closest" friends on the Strip with no admission charge.
---
* * * * * * * * * * * * * * * * * * * * * * * * * * * * * *
LETTER TO THE EDITOR:
Jim Reed writes about Paris:
>We were their the first day of opening, watching the firework display
>plus the excitement of the
>crowd. The next day we ventured to the Paris
>casino. From the outside it looks beautiful,when
>we went inside it to looked terrific, but when we
>began our inside tour and playing we found that
>the aisles are not wide enough for ease of
>movement and could be dangerous if you had to get out in a hurry. Many
>people who were
>winning on the slots had to wait in some cases
>one hour and a half or more to be paid. The
>casino area itself seems small. The street
>signs,thank goodness, do help in finding places
>you must go to from time to time,without them
>you could have trouble locating these spots.
>áááááá Maybe when all the newness wears off
>it will become just another casino added to
>the greatness of Las Vegas.
Roy L. Flush (a pseudonym — he it a frequent Las Vegas visitor with a page at http://members.tripod.com/~roy_l_flush/index.html) writes:
>I visited the new Paris the day after it opened. I was pushing my wife in
>a wheelchair and between the bumpy floors, inside and out ,and the cramped
>layout of the casino, it was murder. Various other casinos have these pseudo
>cobblestones and they are absolutely the worst for both people in
>wheelchairs and the people pushing them.
>
>WAKE UP LAS VEGAS BEFORE SOMEONE FILES A CLASS ACTION LAWSUIT!
>
>The inside of Paris looked like someone tried to take a little of
>Bellagio, Caesars Palace, New York, New York, and Venetian and end up with
>something unique. Sorry, Paris–it doesn't work.
>
>The outside is another story. I took at least 20 pictures of the fountain, the
>balloon, the building facades ,and the tower. BEAUTIFUL!
>
>We tried to go to the Tower but it was so crowded that the wait was 4 hours!
>This meant that if you bought a ticket at 2:30, you had to be back at 6:30
>for the ride up. If you missed the 6:30 ride, tough! Throw the tickets away cuz
>they won't reschedule you or give you a refund!
>
>NICE CUSTOMER SERVICE, Paris!!
>
>I won't be going here during my December trip.
Donna M. Ard-Bowman writes:
>I enjoy receiving your newsletter every week.á My family and I visit Las
>Vegas at lease twice a year and I am seriously considering taking an
>early retirement from my job with the (name withheld) Company and
>moving to Las Vegas.
>
>Since the opening of "New York New York", I have made it my hotel to
>stay at.á The casino and hotel staff have been absolutely wonderful to
>us.
>
>In your newsletters, you usually mention "Ellis Island" and the fact
>although it is small, they have the best karaoke bar in town.á On this
>information we planned to visit Ellis Island when we were in town in
>August.á From New York New York, we got in a cab and asked the cab
>driver to take us to Ellis Island.á The cab drive tells us that in the 7
>years he has been driving a cab in Las Vegas, we were the first people
>to want to go to Ellis Island.á He then proceeded to tell us that it was
>a local hang out for "crack heads" and his boss just got busted the week
>before for smoking crack in the rest room with other patrons.á He said
>we would probably get mugged in the parking lot. Well, needless to say,
>we had him just take us downtown to see the laser light show.á Would you
>know or have you heard that any of this is true?á My husband sings with
>a band at home, so we really enjoy visiting the karaoke bars when we are
>in town.
Ellis Island lounge is and has been the #1 Karaoke lounge in town for years. They are not a paid sponsor of ours. We don't get a dime, not even a free meal for mentioning them, and the coupons we pass out are obtained from our slot club memberships, not directly from the management.
The clientele at Ellis Island is generally middle and upper-middle class. It's not a megaresort, but their Wednesday night All-You-Can-Eat King Crab Legs is continually ranked as one of the top-10 deals in town by the Las Vegas Advisor (one of the most respected sources in town) and they have some of the better micro-brews in town, which they brew as you watch.
We have used the men's room there many, many times and seen no evidence of drug use. We feel entirely safe and comfortable on the property regardless of the time of day or night.
Guess what — the cabby turned a $4 fare into a $15 fare. Please keep this in mind: the AVERAGE cabby or casino dealer can't correctly quote tourism news from yesterday's paper. They don't go to shows, eat at the buffets, etc. (although they do get kick-backs for steering people to certain strip clubs). Because they work on the Strip, the spend their free time as far away from it as possible. Their information is often some of the worst rumor in town, and we're sorry they steered you away from a fun karaoke experience. If they had the best and latest info out there, there would be no need for a newsletter like ours.
++ ++ ++ ++ ++ ++ ++ ++ ++
Your input is welcome. Want to hear more about a subject? Don't agree with something we said? Write us a "letter to the editor" at allvegastv@aol.com Guest article submissions are also welcome with full credit to you, your website, etc. if accepted.
* * * * * * * * * * * * * * * * * * * * * * * * * * * * * *
FREE CONTESTS:
Note: You may enter every contest, but only one entry to each. Please note the expiration date and only enter if you will be in town and can use them. The 10'th entry to each contest will be the winner (unless otherwise noted). Just sent a blank email to the specified email address — we'll get your mailing address from you only if you win (you have 72 hours to respond or we pick another winner).
TICKETS TO THE IRL VEGAS.COM 500 – 5 pairs of tickets a day are being given away through September 19 at http://www.lasvegassun.com/sports/racing/contest.html
* * * * * * * * * * * * * * * * * * * * * * * * * * * * * *
Have a request for a review? Boggled when you come to town and see the hundreds of dining, attraction, and show opportunities? Let us know what you'd like to hear about! Unlike the tourist magazines where all of the "articles" are really paid ads, we pull out our own wallet and give you the honest scoop. If you appreciate this service, please consider booking your rooms and rental cars for ALL destinations with us.
http://www.accessvegas.com offers you low prices for hotels and rental cars in LAS VEGAS and NATIONWIDE! It's our sister site featuring secure online booking and INSTANT confirmation. Don't spend hours on the phone. Book today the cheap, easy way and save!
* * * * * * * * * * * * * * * * * * * * * * * * * * * * * *
You may subscribe to this newsletter by going to:
https://las-vegas-news-reviews.com or sending a blank email to
below
All contents copyright 1999 Ted Newkirk
September 15, 1999
Las Vegas Gambling Tips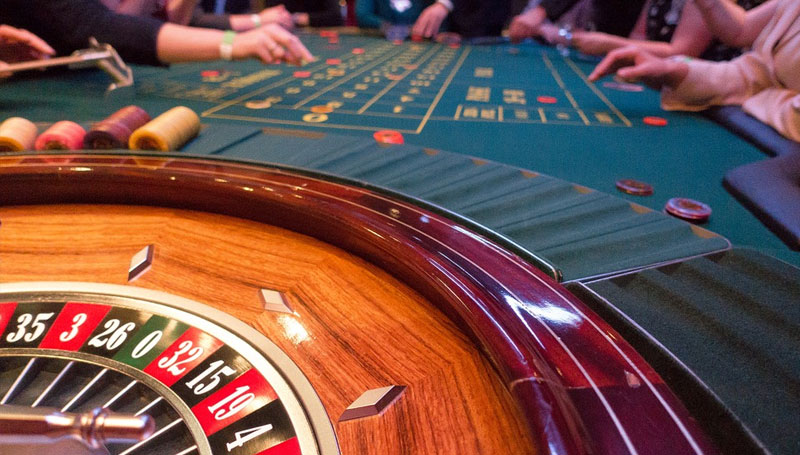 Visit World Famous Gaming Writer Victor H. Royer's
Casino Gambling Articles