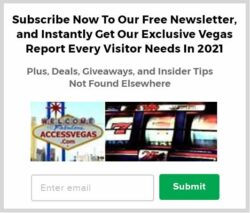 Enjoy Our Archives
Welcome to Access Vegas News and Reviews! This is the newsletter that talks about the Las Vegas attractions, dining, and shows that YOU really care about. This is not spam. If you receive this by mistake, unsubscribe information is at the bottom. Please forward this to friends who may enjoy it, but only in it's entirety.
This is the official newsletter of http://www.accessvegas.com Quality Las Vegas Tourist Information – Hotels, Casinos, Insider Tips, and more. If it's about Las Vegas, it's AccessVegas.Com!
Book Online and Save – Easy and Secure with Instant Confirmation:
* Discount Hotel Rooms – All Cities: http://www.lodging.com/affiliates/us_reservations.cgi?remote=tedinvegas
* Discount Rental Cars – All Cities: http://www.travelnow.com/cars/search.jsp?cid=2005
* Best Tours/Rates for Grand Canyon, Hoover, more: http://www.accessvegas.com/tours
HOTEL MESSAGE BOARDS – Help others and share your Las Vegas hotel opinions by posting a note to our new board at http://boards.accessvegas.com We want to hear from you!
* * * * * * * * * * * * * * * * * * * * * * * * * * * * * *
This Issue: STAR TREK: THE EXPERIENCE
Curious about a restaurant, event, or other Las Vegas attraction that looks fun? Let us review it for you first! Suggestions are always welcome at: allvegastv@aol.com
---
---
LAS VEGAS NEWS – of interest to tourists:MEGABUCKS – hit yet again for 7.8 million dollars on Valentines Day. While the winner has remained anonymous, one of my sources indicated that the local man's wife left him a couple of years ago (no kids in the relationship) because she was upset he wasn't providing her a higher standard of living. Revenge must be sweet. He's a computer consultant who plans to keep working. Full story at http://news.excite.com/news/pr/000215/nv-igt-megabucks-hit
THE ALADDIN – construction is moving right along. This $1.3 billion resort is slated to include more restaurants, shops, entertainment and casino options that any other destination in Las Vegas according to their web page. Full story at http://www.msnbc.com/news/368176.asp?cp1=1 and discount Aladdin rooms available at http://www.accessvegas.com/las-vegas.htm (Aladdin link).
LEGEND AIR – starts service to Las Vegas from Washington, DC and Dallas TX next month. Legend appears to be an "all business class" airline like Midwest Express. Story at http://www.frommers.com/newsletters/02-21-00/article6.html
VENETIAN GOES HIGH TECH – and will provide in-room office systems to every one of The Venetian's suites including all-in-one color printer/fax/scanner/copiers to all of its guests who will be able print reports, email and other business or personal information, in color, in the convenience of their room. In addition, the fax service gives each guest gets a private fax number for direct faxing in and out of the suite. Story at http://news.excite.com/news/bw/000218/nv-the-venetian-reesort Also, a story about the Venetian's gondola ride at http://www.lvrj.com/lvrj_home/2000/Feb-04-Fri-2000/weekly/12836378.html Venetian discount rooms are available at http://www.accessvegas.com/las-vegas.htm (Venetian link).
RAIN, RAIN — After 140 days without rain (which ended with a sprinkle a couple of weeks ago), winter storms are here with steady rain on Monday and Wednesday. We are happy to report that the clouds have left, but we needed the rain. At least it's winter and didn't ruin anybody's tanning plans! Stories at http://www.lvrj.com/lvrj_home/2000/Feb-22-Tue-2000/news/13008611.html and http://www.lvrj.com/lvrj_home/2000/Feb-24-Thu-2000/news/13028248.html
STUNTSHOW SPECTACULAR – Super Joe Reed is putting on 3 days of world record breaking stunts this weekend at The Reserve. Featured will be building-to-building jumps, blindfold motorcycle jumps, helicopter bungee jumps, walls and tunnels of fire, car stunts, female daredevils, and motocross races. Ticket available at the gate. One day: Adults $20, kids (12 and under) $10. 3 day pass: Adults $45, kids $20.
MGM GRAND – is looking to take over Mirage Resorts. This isn't a stock or financial newsletter so we generally don't follow things like that. But, we do have links to various stories regarding the possible takeover at http://www.accessvegas.com
LAS VEGAS – Visiting this city seems to be catching on. 33.8 million people found their way here last year. Full story at http://www.lvrj.com/lvrj_home/2000/Feb-19-Sat-2000/business/12995902.html
RIO CARNIVAL BUFFET – As most locals know, the buffet's prices have gone up while the quality has sunk dramatically. Put this one on your "must avoid" list. Full story at http://www.lvcitylife.com/dining/stories/00021701d.html
OOOOOOPS – A couple of weeks ago, someone wrote me and asked me how many rooms The Venetian has. I said 6000+ when it's actually a little over 3000. That 6000 figure was stuck in my mind after reading an article regarding The Venetian seeking financing to double the size of their hotel to 6000 rooms.
Winner: Carolyn O'brien of Brandon, FL was the winner of the Las Vegas Dining Guide
* * * * * * * * * * * * * * * * * * * * * * * * * * * * * *
Quick Concert and Show Notes:
See which shows are playing during your stay and book reservations EVEN if the tickets aren't on sale yet. Let ShowVegas takes care of all your needs directly online! Search by dates at http://www.showvegas.com/svpricing.cfm?cscheme=5&amid=143
LAS VEGAS HILTON – Broadway Musical "Buddy" through March 5, humorist Steven Wright on March 10 and 11, Sinbad March 17 and 18, Reba McEntire March 23 to 26, Tim Conway / Harvey Korman April 7 and 8, Kenny Rogers April 14 and 15, Jeff Foxworthy April 28 to 30, and Trisha Yearwood May 5 and 6. Tickets available at (800) 222-5361 and discount Las Vegas Hilton rooms available at http://hotels.nevada.nu/las-vegas.htm (Las Vegas Hilton link).
---
---
FEATURE STORY: STAR TREK: THE EXPERIENCE
"To boldly go where no man has gone before" — or at least to boldly go to the Las Vegas Hilton on a rainy Wednesday afternoon was my mission. While I enjoyed the original Star Trek series reruns growing up, I have seen none of the movies nor watched any of the subsequent TV shows so I went into this pretty green.
The Star Trek casino area is a far cry from the stuffy, upper crust atmosphere of the regular casino at the Hilton. With a combination of uptempo rock music, futuristic looking slots, a bar area straight from the the 24'th century, and laser lights streaming across the sky, this puts a whole new dimension on the word "casino". The blackjack tables were closed, but I assume those are open during the weekends and perhaps busy week nights. If you don't want to gamble, they have a four pool tables for those more inclined to play in this unique setting.
First stop on your adventure through The Experience is the "History of the Future" museum area where more than 200 items used in the filming of the Star Trek television serious and movies are displayed. It is the largest permanent collection of Star Trek props and costumes in the world including 23 original costumes from the series and movies, eight starship models built to a 1:80 scale, 12 hand-painted alien head displays (so real, they are almost scary) and more than 100 hand props like the 3D chess set, communicators, phasers, and the like.
As you walk along, you follow an illustrated timeline of the universe with a special twist. From the time of Galileo and Newton to the present, it is (of course) factual. But from our time through the year 2372 (Stardate 47779.4) it follows the evolvement of the world, planets, political situations and the like as depicted from the original television series all the way through the movies and new series.
You may take all the time you wish viewing the museum as the as the actual adventure portion starts every 10 minutes. We've been asked not to give away the "good parts", but this is a real interactive experience. Among the highlights are getting to experience being transported and ending up in the transporter room of the Enterprise, venturing onto the bridge as the crew goes about it's duties, riding a turbolift (the "elevators" that move people around the ship), walking down the incredibly realistic corridors (all sets are constructed on a 1:1 scale from the originals), and taking a shuttlecraft mission through space and time.
The shuttlecraft is the finale, and what a finale it is! Featuring a six-axis simulator in a domed theatre, this motion simulator puts the Luxor's (reviewed https://las-vegas-news-reviews.com/99-06-09.htm ) to shame. These screens give you a 160 degree view — at no time do you see anything stationary outside the shuttle. A WORD TO THE WISE: This is an intense experience. I had a couple of slices of pizza before going on, and while I didn't feel like I was going to lose it, I still wouldn't suggest it. And anyone going on this after boozing it up would have to be nuts. Also, if you are older or get a little nauseous easily, stay away.
Having said that, the ride was incredible. You truly see and feel like you are being transported though time and space in a crystal clear universe you have never seen before with heart-pumping action taking place all around you! I don't want to spoil the ending too much except to say that you get a unique perspective on the Las Vegas strip. The total post museum experience runs about 25 minutes. Hit the restroom first.
Afterwards, you exit through the obligatory shopping area containing everything from exclusive Star Trek clothing, the largest collection of Star Trek products and souvenirs, authentic collectibles, and the "your photo with a Star Trek star" image chamber.
The verdict? Trekkies should be put to death if they come to town and miss this. If you enjoy the series and movies, or enjoy first-class virtual entertainment with lots of surprises, this is also a must see. If you are on the strip without a car (the Las Vegas Hilton is a few blocks off-strip) and just looking for something to do, it's worth a visit but you will live if you miss it.
Admission is $15.95 (includes tax) and you must be 42″ tall. There is no admission to visit the shops or Quark's bar and restaurant (unique dinners in a futuristic setting running about $12 a plate). Just ask the ticket office to point the way. The Experience is open from 11:00 AM to 11:00 PM daily.
---
Grand Canyon, Hoover Dam, Scenic Southwest Tours – by plane, bus, or even helicopter! You've seen the glossy ads in the tourist brochures. You've thought about it. You come all the way to Las Vegas — why not see one of the some of the most famous landmarks in the world! Don't by tricked by web sites & magazines that offer discount tours. Taxes, park fees, permits can almost double the price. Our prices are inclusive – no hidden charges! Best Las Vegas Tours
---
LETTERS TO THE EDITOR:Donna Ardbowman of Cincinatti, OH wrote:
>Dear Ted,
>
>I am a huge fan of your
>newsletter, never stop.á My family and I will be in Las Vegas for a
>week in April.á As always, we will be staying at New York-New York.
>Our casino host Leslie, always makes us feel special and our room and
>meals are always fully comped.á During our stay we tip everyone.á But,
>I am unsure how or if I should tip my casino host.á Can you or some of
>your newsletter readers give me some advice on this issue?á If tipping
>or a gift of gratitude is acceptable what do you suggest?á One more
>question, what night is the all you can eat seafood buffet at Ellis
>Island?á Regards, Donna Ardbowman
Thanks for the kind words. I understand that the preferred way to tip a casino host is with a gift of some kind. Food basket, wine, or something along that lines for a lady, or perhaps cigars or a tie or similar for a man. In fact, I believe that they can't accept tips of cash. However, I claim a lack of first hand knowledge here. Any readers with a regular casino host, how do you express your gratitude for their hard work? Write us at allvegastv@aol.com
Ellis Island has unfortunately cancelled it's all you can eat crab legs buffet. It was a deal while it lasted.
To the writer of the following I apologize — I cropped your name and deleted the original before I realized it:
>Hi Ted,
>
> We are planning a trip to Las Vegas in May. Our plans are to rent a car,
>do some sight seeing and then spend a three day weekend in Las Vegas. This
>will be my fifth trip in as many years and I've never rented a car. The
>taxi's and trolley's were fun and quite an experience, but since our rate is
>terrific for a week, we'll just keep the car a week. Question?
> What is the best route to take to downtown(Fremont Street)from Treasure
>Island and where does one park? I am probably worrying about
>this more than I need to, but I've seen the amount of traffic jams and would
>like some knowledgeable advice.
It's a good question. When downtown, I like to valet park at The Plaza (one
block south of the Fremont St. Experience — follow the signs). The Golden Nugget also has an easy valet area, but kind of hard for a novice to find. Don't valet at Binions — long walk considering it is valet. On the flip side, I usually garage park when on the Strip because
valet can take so long to get your car at times and most garages have
convenient quick walks to the main gaming area.
If it's not the weekend, head up the Strip and make a left onto Main St.
just past the Stratosphere. Main and Fremont is the foot of downtown — you
can't get lost. On a weekend, at Treasure Island turn onto Spring
Mountain (west — toward the freeway) and take the freeway downtown. From
I-15, you exit onto US 95 South (Phoenix) and then make the first quick
exit onto Casino Center Blvd. and you are downtown. Trust me, you can't
miss downtown. Even if you get off an exit too late, just point your car at
the casinos!
Tim wrote:
>We recently ate dinner at the Samba Grill @ The Mirage.á This is a fun
>place with great food.á The Brazilian themed establishment is a meat
>lover's delight.á The meal starts with some rum drinks.á Then the
>waiter brings out a salad that is fantastic.á Don't fill up too much
>because the vegetables and meats come next.á There is turkey wrapped
>in bacon, chicken, marinated pork tenderloin, flank steak, salmon and
>on and on.á These meats are served on big skewers and you can have as
>much as you want.á What a fun place and all for 29.00.
++ ++ ++ ++ ++ ++ ++ ++ ++
Your input is welcome. Write us a "letter to the editor" at allvegastv@aol.com Please include your name if you wish to have it published (stating your city is optional). Also, guest article submissions are welcome with full credit to you, your website, etc. if accepted.
---
Rental Cars – Don't pay top dollar! Enter the dates of your visit and compare prices from virtually every major rental car agency (most US cities). Book the lowest price company or your regular agency. Save the hassle and some money – Car Rental Savings Search. Few regret renting a car. Free shuttles and city bus rides can be slow and smelly. Taxis can cost what a rental car costs. Your vacation time is valuable — make the most out of it!
---
ONLINE POLL – "How much per night do you usually pay for a room in Las Vegas?" Let's hear your opinions at http://www.accessvegas.com — results will be published in 2 weeks!Last poll results: How many times a year do you visit Las Vegas?
Never Been 5%
Less than once a year 8%
About once a year 25%
Couple of times a year 34%
A number of times a year (3-5 times) 25%
You should see my slot club points! (6 or more visits) 3%
FREE CONTESTS:
Note: You may enter every contest, but only one entry to each. Please note the expiration date and only enter if you will be in town and can use them. The 10'th entry in each contest will be the winner (unless otherwise noted or link to outside contest). Just sent a blank email to the specified email address — we'll get your mailing address from you only if you win. Also, please do not enter if you have won within the past month.
LAS VEGAS 2000 – Station Casinos Passport to Value contains hundreds of dollars of 2-1 and discounts for food at any of the Station Casino properties. We have one to give away at (contest closed)
* * * * * * * * * * * * * * * * * * * * * * * * * * * * * *
Have a request for a review? Boggled when you come to town and see the hundreds of dining, attraction, and show opportunities? Let us know what you'd like to hear about! Unlike the tourist magazines where all of the "articles" are really paid ads, we give you the honest scoop. If you appreciate this service, please consider booking your rooms and rental cars for ALL destinations with us at http://hotels.nevada.nu You get secure ordering with the convenience and savings of booking online!
* * * * * * * * * * * * * * * * * * * * * * * * * * * * * *
New to the list? Back issues can be found on the web at: http://www.las-vegas-news-reviews.com
Don't hesitate to forward this newsletter to friends and associates,
but please ask for permission before reproducing the content in any
form — we would just like to know who you are, that's all. Thanks!
You may subscribe to this newsletter by going to:
http://www.las-vegas-news-reviews.com or sending a blank email to
below
All contents copyright MM Ted Newkirk. All Rights Reserved.
February 23, 2000
Las Vegas Gambling Tips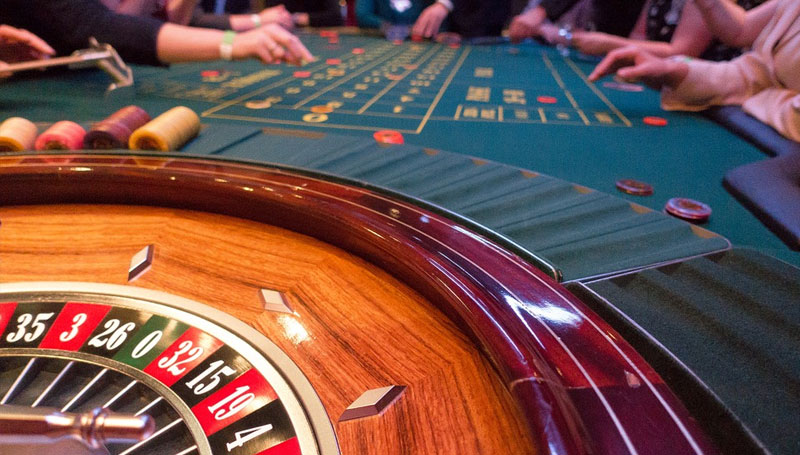 Visit World Famous Gaming Writer Victor H. Royer's
Casino Gambling Articles