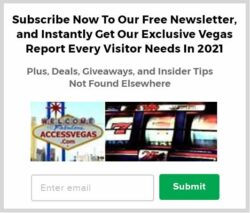 Enjoy Our Archives
Welcome to Access Vegas News and Reviews! This is the newsletter that talks about the Las Vegas attractions, dining, and shows that YOU really care about. This is not spam. If you receive this by mistake, unsubscribe information is at the bottom. Please forward this to friends who may enjoy it, but only in it's entirety.
This is the official newsletter of http://www.accessvegas.com Quality Las Vegas Tourist Information – Hotels, Casinos, Insider Tips, and more. If it's about Las Vegas, it's AccessVegas.Com!
Book Online and Save – Easy and Secure with Instant Confirmation:
* Discount Hotel Rooms – All Cities: http://www.lodging.com/affiliates/us_reservations.cgi?remote=tedinvegas
* Discount Rental Cars – All Cities: http://www.travelnow.com/cars/search.jsp?cid=2005
* Best Tours/Rates for Grand Canyon, Hoover, more: http://www.accessvegas.com/tours
HOTEL MESSAGE BOARDS – Help others and share your Las Vegas hotel opinions.
Read Opinions: http://boards.accessvegas.com
Post Opinions: http://boards.accessvegas.com
* * * * * * * * * * * * * * * * * * * * * * * * * * * * * *
This Issue: "Master Magician" Lance Burton
Curious about a restaurant, event, or other Las Vegas attraction that looks fun? Let us review it for you first! Suggestions are always welcome at: allvegastv@aol.com
---
---
LAS VEGAS NEWS – of interest to tourists:
THE THREE TENORS – are taking the stage in Las Vegas, and you can watch it free on your computer live this Saturday night! You have to sign up to become a member at http://www.superstartheater.com but membership is free. It also allows you to watch their other special events and even take part in choosing who you want them to feature.
MR. WYNN – The Mirage Resorts boss has been looking at the Desert Inn now that he's out of a job (and a company) at the end of the year. He could probably buy the place out of this wallet (i.e., no investors, no stocks, no Wall St. wanting answers) and the 34 acres behind the resort give him plenty room to expand if he chooses. Full story at http://www.ktnv.com/story2.html and our poll this week as http://www.accessvegas.com asks you if you have ever been to the Desert Inn and would you check it out if Steve Wynn took it over?
SAM'S TOWN – is in the middle of an $86 million dollar renovation. They aren't totally eliminating the country theme, but with new chandeliers, flat screen TV's showing sporting events above the gaming tables, and a more upscale carpeting design, they are looking to attract a new audience. Their $6.99 prime rib with complete salad bar (and it is complete) served 24 hours is still one of the best deals in town. Full story at http://www.lvrj.com/lvrj_home/2000/Apr-17-Mon-2000/business/13350247.html
EASTER DINNER – If you are going to be in town this weekend, there are plenty of great options for enjoying a great Easter meal. Story at http://www.lvrj.com/lvrj_home/2000/Apr-19-Wed-2000/lifestyles/13329608.html
NASH BRIDGES – is in town filming at the Desert Inn and a thief took a liking to Don Johnson's Mercedes, stealing it and taking it for a high speed joyride and police chase before totaling it. A related story about a new CBS pilot shooting here is at http://www.lvrj.com/lvrj_home/2000/Apr-17-Mon-2000/lifestyles/13375533.html
REBOOT – The new Imax RideFilm has opened at the Circus Circus Adventuredome. This is a must for both computer "geeks" (I fall into that category) and those who want a fun motion simulator ride. This simulated rollercoaster ride has a storyline taking place entirely inside a computer in a computer-generated imaginary world. Full story and photo at http://www.lvrj.com/lvrj_home/2000/Apr-14-Fri-2000/weekly/13346858.html and you can read our archived Adventuredome review and photos at https://las-vegas-news-reviews.com/00-01-19.htm
GOT A WEBSITE? – How about a link to https://las-vegas-news-reviews.com so you can help spread the word and access the archives easier. While at it, don't forget to link to our sister site http://www.accessvegas.com – your first stop for the latest Las Vegas info!
* * * * * * * * * * * * * * * * * * * * * * * * * * * * * *
Quick Concert and Show Notes:
See which shows are playing during your stay and book reservations EVEN if the tickets aren't on sale yet. Let ShowVegas takes care of all your needs directly online! Search by dates at http://www.showvegas.com/svpricing.cfm?cscheme=5&amid=143
Rat Pack – This David Cassidy produced show recreating the days and shows of the infamous Rat Pack has resurfaced at The Sahara to continued good reviews. Story at http://www.lvrj.com/lvrj_home/2000/Apr-14-Fri-2000/weekly/13356659.html and advance ticket purchase online at http://www.showvegas.com/svpricing.cfm?cscheme=5&amid=143
Hard Rock – Methods of Hayhem on April 28, Aimee Mann and Michael Penn on May 23, Macy Gray on May 25, and Ringo Starr and his All Star Band on June 17. Tickets at (702) 474-4000 and Hard Rock discount rooms available at http://www.accessvegas.com/las-vegas-other.htm (Hard Rock link).
Mandalay Bay – LYNYRD SKYNYRD on April 25, CREEDENCE CLEARWATER REVISITED on April 28, Moby on April 28, REO SPEEDWAGON, Los Van Van on April 30, STYX and SURVIVOR on May 5, Classical Mystery Tour (Beatle's Tribute) May 12 – 14, TOWER OF POWER on May 13, DAVID SANDBORN on MAY 19, Kenny Wayne Shepherd on May 20'th, BARRY MANILOW May 25 – May 28'th, JEFFERSON STARSHIP on May 26, Cowboy Junkies on June 3, and RICKY MARTIN on July 22. Tickets available at (702) 474-4000 and Mandalay Bay discount rooms are available at http://www.accessvegas.com/las-vegas.htm (Mandalay Bay link).
The Orleans – Jerry Lewis on April 21-24, and Roy Clark on April 27-30. Tickets at (702) 365-7075 and Orleans discount rooms available at http://www.accessvegas.com/las-vegas-other.htm (Orleans link).
Sam Boyd Stadium – EA Sports Supercross Series Finals on May 6, and X107.5 "Our Big 3.5 Concert" May 20 with Stone Temple Pilots, Godsmack, Cypress Hill, System of a Down, Papa Roach, Dope, Staind, Static X, Kittie, The Flys, Snake River Conspiracy, Phatter Than Albert, Inside Scarlet, Left Standing, God Among Men, and DJ Scotty Boy at Sam Boyd Stadium. Tickets at 1-888-464-2468. Sam's Town is the closest major hotel casino to Sam Boyd Stadium and Sam's Town discount rooms available at http://www.accessvegas.com/las-vegas-other.htm (Sam's Town link).
Thomas and Mack – Nine Inch Nails on June 2, and Bob Dylan with Phil Lesh on June 27. Tickets at 1-888-464-2468. The Hard Rock Hotel is within walking distance of the Thomas and Mack. Hard Rock discount rooms available at http://www.accessvegas.com/las-vegas-other.htm (Hard Rock link).
---
Grand Canyon, Hoover Dam, Scenic Southwest Tours – by plane, bus, or even helicopter! You've seen the glossy ads in the tourist brochures. You've thought about it. You come all the way to Las Vegas — why not see one of the some of the most famous landmarks in the world! Don't by tricked by web sites & magazines that offer discount tours. Taxes, park fees, permits can almost double the price. Our prices are inclusive – no hidden charges! Best Las Vegas Tours
---
FEATURE STORY: "Master Magician" Lance Burton
I've seen Lance Burton on T.V. countless times. He's been a semi-fixture on The Tonight Show, dating back to Johnny Carson who called Lance "the best magician I have ever seen." He's graduated from an ongoing guest spot in Folies Bergere (reviewed https://las-vegas-news-reviews.com/00-03-29.htm) to his own gig at the Hacienda and now to his own show in the Lance Burton Theater of the Monte Carlo.
The show started with the clip from his last television special in which he was chained to the tracks of the infamous Desperado rollercoaster in Primm (40 miles south of Las Vegas). It is arguably the tallest and fastest in the world. While he was able to work his way free, he couldn't hear his assistant's time counts and was nearly killed. Even in slow motion, you could see the coaster missing his feet by inches as he jumped free.
Lance it a traditional magician, not relying on lasers and tigers so much as classic magic taken to a new level. We were first treated to vanishing candle routine which earned him his "World Champion" title in 1982. While familiar to anyone who has seen his TV specials or the commercials, it was even more impressive live and close up. Lit candles appear and vanish, turning into scarves in a blur of fire.
One of my personal favorites is the finale of this trick where he makes decks of cards appear and vanish. Just when you think you are starting to figure out how he does it, he literally starts to flick cards out of each hand, one at a time, card after card. With his sleeves rolled up and the ability to see each card drop to the floor, one can only be amazed!
After introducing his assistants only to make them vanish one-at-a-time in his cape (another trick from one of his specials — as most of them are), he brought out his bird "Elvis" for a lighthearted bit involving a vanishing bird and cage along with the participation of a number of young children. I should note that this is very much an all-ages show. No overly risquÚ costumes, dirty jokes, or foul language.
Comedy Magician Mac King was taking the place of Lance's regular guest artist the past week. Mac performs at Harrah's in his own afternoon shows, and he didn't let anyone down with a short, tight routine that left all both amazed and laughing as he put a few new twists on the classic "pick a card, any card" trick with an audience member invited up on stage. We'll be checking out Mac's own show soon and giving you a report!
After the teepee trick made famous on Jay Leno a couple of years ago, he segued into a series of illusions with a Masque Ball setting, which was probably influenced by the 9 years he spent at Folies Bergere. This unique trick involved everything from sawing the limbs off of a clown to making ducks and geese vanish and reappear, all while giving him an opportunity to poke fun at his friends with the tigers down the street saying "geese are much harder to train than tigers"!
His extended finale and now signature trick involves not only making a fully driveable sports car appear on stage, but making it also disappear in a unique way with a "special guest" in the passenger's seat. This one has to be seen to be believed!
My only complaint is that it seemed at times he was on auto-pilot, just going through the motions, especially early in the show. Chalk it up to the fact we saw it on a Tuesday evening (his Monday), or maybe he was just having a bad night, but I'm used to seeing a little more energy and enthusiasm.
Lance Burton plays Tuesday – Saturday in the Lance Burton Theatre at the Monte Carlo Hotel and Casino. Tickets are $54.95 for Mezzanine and $49.95 for balcony. We suggest paying the extra $5 to get a more intimate view. Discount Monte Carlo rooms are available at http://www.accessvegas.com/las-vegas.htm (Monte Carlo link) and you can book Lance Burton tickets online ahead of time for a small service fee (especially suggested if seeing him on a weekend — this Tuesday late show was just shy of a sell-out) at http://www.showvegas.com/svpricing.cfm?cscheme=5&amid=143
---
---
LETTERS TO THE EDITOR:
Sam Profio wrote:
>To Janice about Harrah's rooms:
>
>I have stayed at Harrah's a couple of times and while the rooms are
>not the newest or greatest in town they are fine.á Some have bedrooms
>with mirrors on the ceiling and walls (don't ask me).á I have not
>stayed in a suite.
>
>You get a lot more than a nice reasonably priced room at Harrah's
>though: It has a great location with access to everything "mid-strip".
>And, you can walk to Bally's and take the tram to MGM and have access
>to everything on the south end.á The staff is very friendly and the
>dealers are some of the best in Vegas especially blackjack.á Try the
>party pit.á Noisy but fun.á Their player's club mailings and specials
>seem to be better than some others I have.á For example, I get free
>rooms for less play.á The Garden Cafe serves up a great breakfast
>(it's open all day).á Fresh fruit, the best granola we've ever had,
>etc.á The Carnival Court always has a good swing or jazz band.á They
>have a comedy club on the property which we go to even when we are not
>staying there.
Shelli Wolis wrote:
>I CAN TELL YOU PERSONALLY THAT THE STANDARD ROOMS IN HARRAH'S (LAS
>VEGAS) ARE LOVELY, ROOMY AND SOME VERY NICE FEATURES (i.e, hair
>blower, large screen TV, security at elevators, etc.).á THE ROOMS ARE
>LARGER THAN THOSE IN ATLANTIC CITY, THE STAFF IS JUST AS NICE AND THE
>RESTAURANTS JUST AS GOOD.
>
>IF YOU WANT TO STAY ON THE STRIP, THIS IS A "GOOD BET".
Ray Ambrose wrote:
>I will be returning to LV in early June after an absence of 10 yrs.
>So need your help…it's great to have found your site.á QUESTION 1:
>I've decided to stay downtown; 4 Queens or Gold Nugget, any real
>difference?á QUESTION 2: where is the best place to play low to medium
>stakes poker?á You know, are the players any different in one joint
>compared to another.á Where do the locals play?á Best comps, etc.á I
>will look forward to learning from you and your other avid readers.
The Golden Nugget is the class of downtown. While the Four Queens is nice, it's not the Nugget. I'm not a poker player but I bet some of our readers are! Poker players, any advice? Fire us a line at allvegastv@aol.com
Thierry Groueix wrote:
>hi, I'm looking for an hotel where pets are allowed in Las Vegas.
>I've planned to book in Circus Circus but they didn't accept.á could
>you help me please?á thanks in advance
I don't have a clue, and have never seen any animals inside a casino except seeing eye dogs. Input from anyone would be appreciated at allvegastv@aol.com
Mary Messina wrote:
>Thought you would like a bit of trivia about the Bellagio.á Did you
>know that they sell their bread and baked goods to at least five
>different casino restaurants?á They have gotten so many orders that
>they are opening a bakery off sight to accommodate all the business.
>I haven't seen the back "room" of any other casino but theirs is as
>nice as the casino.á The people that work their have their own
>restaurant and stores.á When we went back for a tour I thought I was
>still in the casino with the exception of not having slots or tables.
>
>The people their are very nice and I was glad to have the experience.
++ ++ ++ ++ ++ ++ ++ ++ ++
Your input is welcome. Write us a "letter to the editor" at allvegastv@aol.com Please include your name if you wish to have it published (stating your city is optional). Also, guest article submissions are welcome with full credit to you, your website, etc. if accepted.
---
---
ONLINE POLL – "Have you been to the Desert Inn and would you go (or return) if Steve Wynn bought it?" Let's hear your opinions at http://www.accessvegas.com — results will be published in two weeks!
Results from last poll: " Would you plan an additional trip to Las Vegas each year to watch spring training games?"
I don't like baseball to begin with 38%
No, but I might take in a game if they play while I am there. 27%
I won't make an extra trip, but I'll adjust one of my regular visits. 13%
I'm requesting the vacation time the minute Las Vegas gets it! 23%
FREE CONTESTS:
Note: You may enter every contest, but only one entry to each. Please note the expiration date and only enter if you will be in town and can use them. The 20'th entry in each contest will be the winner (unless otherwise noted or link to outside contest). Just sent a blank email to the specified email address — we'll get your mailing address from you only if you win. Also, please do not enter if you have won within the past month.
Race Rock – monthly giveaway features caps, t-shirts, etc. from the Race Rock restaurant. Enter at http://www.racerock.com/racerock/giveaway.html
The Westward-Ho Free Cyber Slot Tournament – http://209.12.232.112/slotmachine/index.html
* * * * * * * * * * * * * * * * * * * * * * * * * * * * * *
New to the list? Back issues can be found on the web at: https://las-vegas-news-reviews.com
Don't hesitate to forward this newsletter to friends and associates,
but please ask for permission before reproducing the content in any
form — we would just like to know who you are, that's all. Thanks!
You may subscribe to this newsletter by going to:
https://las-vegas-news-reviews.com or sending a blank email to below
All contents copyright MM Ted Newkirk. All Rights Reserved.
April 19, 2000
Las Vegas Gambling Tips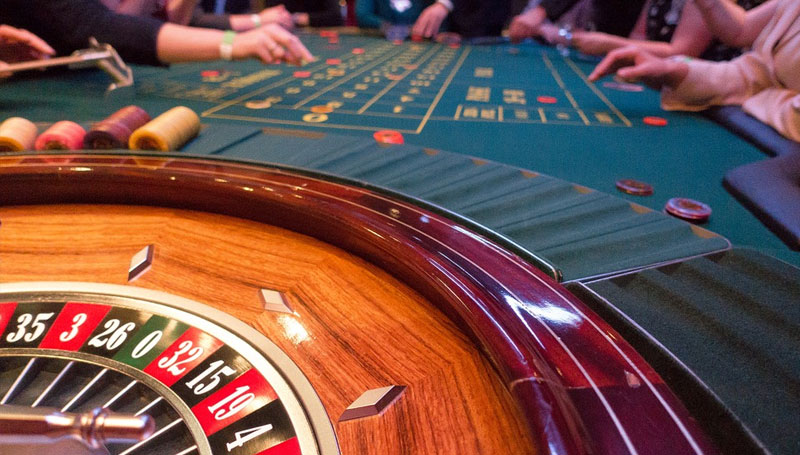 Visit World Famous Gaming Writer Victor H. Royer's
Casino Gambling Articles