Serving Las Vegas Visitors and Residents Since 1999
Welcome to the Insider Vibe! This is the official newsletter of AccessVegas.Com. We talk about the Las Vegas activities you really care about.
Need to contact us? Send feedback to
AccessVegas@AccessVegas.com
Missed an issue? Click to Read Back Issues Online.
---
AccessVegas.com Quick Info Menu:
| | |
| --- | --- |
| Las Vegas Essentials | Featured Shows |
---
Halloween Las Vegas 2013
Take A Stab At Your Best Pumpkin Carving For A Chance To Win Tickets To Las Vegas' Hottest Show Absinthe – Are you bored and looking for something new and creative to do for the Halloween season? Then why not pick up a pumpkin and use your imagination to carve the best pumpkin creation for a chance to win tickets to the hottest show in Las Vegas, Absinthe at Caesars Palace. Absinthe's incompetent assistant to The Gazillionaire, Penny Pibbets has announced the Halloween Pumpkin Carving Contest for all fans to enter.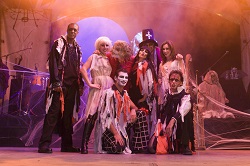 Fremont Street Experience Hosts Fifth Annual OktoberFrightFest – Fremont Street Experience will once again transform itself for the Fifth Annual OktoberFrightFest, combining Oktoberfest and Halloween for the ultimate street party, taking place through October 31. The spooktacular festivities will include free performances from the popular stage production show "Frank & The Steins," Viva Vision light and sound shows themed to "Time Warp" and "Monster Mash," and the Fourth Annual Fall Beer Festival at Golden Nugget.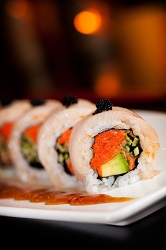 Rice & Company Bewitches This Halloween With Sushi And Sake Duo Now Through October 31, 2013 – Rice & Company at Luxor Hotel and Casino will offer adult Halloween enthusiasts, who are interested in more treats than tricks, a celebratory sushi and sake pairing throughout the month of October.
The Wicked Roll of the West, made with spicy tuna, yellowtail, cucumber and avocado, topped with spicy mayo, will be paired with the spooktacular Demon Slayer sake, which features a clean, subtle and dry taste, creating a bewitching flavor combination. The sushi and sake duo will be priced at $30.
---
Las Vegas Shows, Headliners, And Concerts
---
PBR And NFR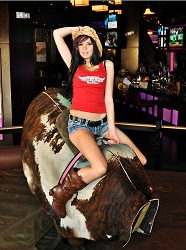 PBR Rock Bar Hosts Ultimate Professional Bull Riders World Finals Celebration – PBR Rock Bar & Grill inside Miracle Mile Shops at Planet Hollywood Resort & Casino will partner with Pabst Blue Ribbon and Jack Daniel's Tennessee Whiskey to be the ultimate headquarters for the Professional Bull Riders World Finals from Wednesday, Oct. 23, through Sunday, Oct. 27.
Starting at 9:30 p.m., top riders will kick-off the official after-party on Thursday, Oct. 24, with red carpet appearances followed by the official draw and a live Q-and-A session with the crowd. Former American Idol contestant, Morgan Leigh, will keep the party rocking with live performances at 9 and 11:30 p.m.
---
Las Vegas Dining
---
Football Season Las Vegas
---
More Las Vegas News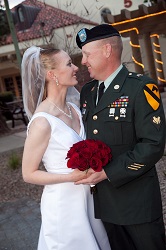 Victoria's Wedding Chapel Gives Away Complimentary Wedding Ceremonies To Veterans And Active Duty Military On Veteran's Day – Victoria's Wedding Chapel will give away complimentary wedding ceremonies to all active duty military members and veterans all day from noon to 8 p.m. to commemorate Veteran's Day on Monday, November 11.
"We want to show how much we appreciate everything that the men and women of the military do to keep our country safe," said Janeen Hinden, owner of Victoria's Wedding Chapel. "Giving them this special day is the least we can do."
---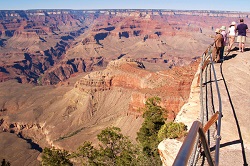 Grand Canyon National Park South Rim Ground Tour – Visit the widest and deepest part of Grand Canyon National Park on a guided exploration tour. Your tour travels through the Mojave Desert, across the Colorado River and along historic Route 66. Enjoy a photo stop at the Grand Canyon Railway in historic Williams, AZ. where you will have approximately 3 hours to enjoy several south rim magnificent canyon overlooks. Your experienced guide will ensure you get the best views from Mather Point, Yavapai Point, and Grand Canyon Village. Highlights & Features: Morning snack, A delicious lunch is included along with time to visit cultural exhibits and shopping, National Park entry fees, Bottled water throughout the tour, Guided and narrated tour from a professional guide/driver, Photo stop at the south rim for approximately 3 hours
---
Upcoming Las Vegas Events And Holidays
---
Latest Las Vegas Concerts Added This Week!
There is no better place to see your favorite acts then in Las Vegas! You're relaxed, can enjoy a fine meal, have some cocktails without the worry of driving, and no alarm is going to jar you awake all too early the next morning.
Top Tickets For All United States Events
Did you know that we not only sell premium concert and event tickets for Las Vegas, but also for the entire United States as well? If you can't make it to Vegas, treat yourself to some great seats for something near you:
---
Newkirk's Notes: The Boss Speaks…
Newkirk's Notes are comments and insight from AccessVegas.Com publisher and 20+ year Las Vegas resident Ted Newkirk:
Hello From Las Vegas! – It bears repeating that October is far-and-away the best month of the year to visit Las Vegas. We've had flawless sunny days between 75-85 with absolutely amazing evenings. Not too hot, not too cold. No major conventions which pack the town and drive up room rates (and contribute to long lines).
For you football enthusiasts, the betting on both college and pro has been hot and heavy. Always keep in mind that you can absolutely place a bet on a game which takes place after you've left. Generally on the back of each betting ticket are instructions on how to mail the ticket in, and the casino will send you a check. (Always double-check at the ticket window when you bet as to what the procedure is).
How fun is it to be watching that Monday night game at your favorite watering hole back home while you show off the ticket and root for your team to beat the spread!
For those still somewhat confused about how betting on football and basketball works, don't be intimidated. When you look at a match-up in a sportsbook, you'll see something that looks like this:
No wonder people are intimidated! Let me simplify it. This match is between the Packers and Broncos. For you beginners, the ONLY number you need to worry about is that -3 next to Broncos. Ignore all of that other stuff. It is really, really simple: In this game (which was from 2007) if you bet on the Broncos, you have to DEDUCT 3 points from the Bronco score at the end of the game. If you bet on the Packers, you get to ADD 3 points to your score at the end of the game.
If the Broncos won 23-21, you Bronco bettors would have to DECUCT 3 from the 23. You now only have 20 points. Ooops. Packers have 21 and your ticket loses. You Packer bettors would get to ADD 3 points to the 21, giving you 24 points. Which beats the Broncos 23. Your ticket wins. Essentially, for betting purposes, the Packers start the game with a 3 point "point spread" lead.
Why do the sports books do this? It evens up the game and gives each side a pretty equal chance of winning. If you bet a lousy team, you are going to get bonus points. If you bet a really good team, you are going to have to "lay" points, meaning you have to give up points. Hope this helps just a little bit.
Groceries, Anyone? – For those of you who drive in, rent a car, or use The Deuce to travel between The Strip and Downtown, White Cross Market has just re-opened as a full-service grocery store just a couple of blocks north of the Stratosphere next to Burger King (and just a few minutes south of downtown).
You can get all your normal grocery store staples plus fresh produce, deli sandwiches and more. They have an absolutely amazing selection of craft beers (easily well over 100 on hand, all cold) and they know their beer. They also have a full liquor and wine selection. They also have nice, fresh produce for those who want some healthy stuff to munch on during their stay. Plus, they are just super-friendly people. Check them out.
Hope you are enjoying this issue!

Associate Editor / News Researcher: Rick Ziegler
Concerts and Headliners: Amy Rayner-Cooley
---
What We're Watching – Vegas Videos You'll Enjoy
Metro Police Unveils Network Of Cameras Watching The Strip

– Las Vegas casinos have used surveillance cameras for years to watch for cheaters, but now those so-called eyes in the sky aren't just in casinos. Metro Police are policing the Las Vegas Strip using 37 high-tech cameras. If someone was running from the law on Las Vegas Boulevard and Sahara Avenue, a camera up on a pole could zoom in on the suspect live.

"Last Vegas" The Movie

– Hitting theaters on November 1, this is the preview trailer for the lastest "shot in Vegas" movie, "Last Vegas," featuring an all-star cast of Hollywood legends.

Dean Martin Celebrity Roast Of Dean Martin 1976

– Live from the old MGM Grand (now Bally's), this star-studded roast includes Muhammad Ali, Foster Brooks, Red Buttons, Ruth Buzzi, Charlie Callas, Billy 'Boom Boom' Berkowitz, Wilt Chamberlain, Howard Cosell, Billy Crystal, Georgia Engel, Rocky Graziano, Sherman Hemsley, Gabe Kaplan, Gene Kelly, Dean Martin, Herbert Muhammad, Tony Orlando, Floyd Patterson, Freddie Prinze, Nipsey Russell, Isabel Sanford, and Orson Welles. Enjoy a taste of classic Vegas entertainment from days gone by!
---
Members Mania – We Love Our Readers!
I keep hearing about First Friday downtown. We will be staying at El Cortez on Friday November 1. Could you advise what to expect.
Thank You.
Frank Venis
Ted Responds:
First Friday is something we haven't really taken the manpower to cover because as a more local-oriented event, we are getting more requests for information. It is a very popular festival of arts, music, and food taking place on the First Friday of each month.
First Friday takes place about a mile away from the El Cortez down in the Arts District. Free shuttle service runs from the El Cortez to the event from 4:30 PM to 11:30 PM from their valet area.
The party then moves to East Fremont (aka, the El Cortez area) and please note that because of the crowds, it is the one time of month that police are pretty strict about drinking in that area (which is not inside the Fremont Street Experience and thus subject to tighter city drinking regulations).
Except for liquor purchased inside the El Cortez, you are not supposed to be drinking on the street in that area (no liquor taken out of the other area bars nor none you purchased at a convenience store). You should be in the hotel or in a bar for boozing. Solutions are being tossed around because it is our Nevada-given right to drink anywhere we damn well please. But that is the most current info.
Also, they have actually been closing off Fremont in the El Cortez area for crowd control on First Fridays well into the late night.
Honestly, your best bet is to take the shuttle to enjoy First Friday, then come back and make your way over into the Fremont Street Experience (which is probably why you came downtown in the first place). You can walk around Fremont Street with a drink you purchased at any of the casinos, no problem and generally stay away from the East Fremont chaos on that particular night.
Hint: Going between El Cortez and Fremont Street on First Fridays, take a detour. Go out the north entrance of the El Co onto Ogden Street. From there, make your way west about three blocks to where the new Downtown Grand is. From there, head back over to the Fremont Street Experience. Reverse the route when time to get back to your room.
More details on First Friday at their official site: http://www.firstfridaylasvegas.com
Make sure to let us know how your experience went!

We love to hear from you, and value your feedback! Here's how to participate:
Want to comment on a current reader post? Use the comment box on that particular web page. Many of the stories we post also have comment boxes at the end of the story. Make your voice heard!
Drop us an email at AccessVegas@AccessVegas.com – We read them all!
Call our recorded comment line at 702-507-0055. We listen to every call.
---
No related links found