Serving Las Vegas Visitors and Residents Since 1999
Welcome to the Insider Vibe! This is the official newsletter of AccessVegas.Com. We talk about the Las Vegas activities you really care about.
Need to contact us? Send feedback to
AccessVegas@AccessVegas.com
Missed an issue? Click to Read Back Issues Online.
---
AccessVegas.com Quick Info Menu:
| | |
| --- | --- |
| Las Vegas Essentials | Featured Shows |
---
Halloween Las Vegas 2013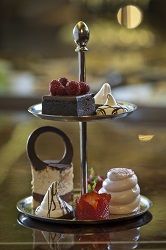 She By Morton's Sweetens Up October With Trick-Or-Treat Dessert Platter – SHe by Morton's, located just steps away from the main entrance of ARIA at The Shops at Crystals, will offer a Trick-or-Treat Dessert Platter to celebrate National Dessert Month and Halloween throughout October.
The Trick-or-Treat Dessert Platter, reminiscent of childhood sweets, is priced at $12 and will include SHe's Chocolate Bar, made with dark chocolate ganache, Chambord diplomat cream and fresh raspberries; Goodnight Kisses, made with brown sugar meringues, dulce de leche droplets, tropical flower gÚlee and bittersweet chocolate sauce; and Peanut Butter & Jelly, made with crispy whipped chocolate, peanut butter mousse and Concord grape cloud.
---
Las Vegas Shows, Headliners, And Concerts
---
Las Vegas Nightlife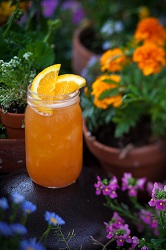 Park On Fremont Introduces Reverse Happy Hour Specials – Patrons will feel alright after a hard day's night with Park on Fremont's reverse happy hour specials now available Monday through Thursday from 10 p.m. until close.
Partygoers can sip on the hot spot's signature cocktails including The Unicorn, Pillow Talk and Trophy Wife, priced at $5 each. Park on Fremont also offers Coors Light and Dos Equis Amber drafts, priced at $4 during happy hour. Starting at just $1, guests can nosh on delicious dishes ideal for late night snacking.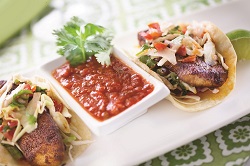 Buzio's At Rio And Toby Keith's I Love This Bar And Grill At Harrah's Introduce New Food And Drink Deals – Locals and tourists alike are invited to take part in new happy hour and late-night dining deals at two vibrant Caesars Entertainment Las Vegas resort restaurants. Buzio's at Rio All-Suites Hotel & Casino just announced its tasty late-night small plates menu and guests visiting Toby Keith's I Love This Bar & Grill at Harrah's Las Vegas are winding down with "drinks after work" specials.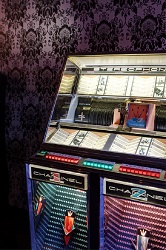 Jukebox Heroes Welcome At Park On Fremont During Happy Hour – Patrons can create their own playlists, free of charge, by selecting songs from Park on Fremont's vintage jukebox during Happy Hour, Monday through Friday from 3 until 7 p.m. Music lovers can make their song selections from a wide variety of classic 45 vinyl records, curated by various monthly contributors. Park on Fremont's August music collection is courtesy of Peter Shalvoy. Guests can indulge in the hot spot's signature cocktails during Happy Hour, including The Unicorn, Pillow Talk and Trophy Wife, priced at $5. Park on Fremont will also offer Coors Light and Dos Equis Amber drafts, priced at $4.
---
Las Vegas Attractions
---
Las Vegas Economy And Real Estate
---
More Las Vegas News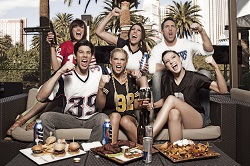 Rhumbar At Mirage Continues To Provide Front Row Seats To Football Action – Football fans can catch all of the hard-hitting action on high-definition televisions throughout the Strip-side hotspot while drinking $6 Coors Light, bloody marys and margaritas. Buckets of Coors Light will also be available during the football viewing parties, which will include five beers and a commemorative Coors Light sack-pack, priced at $25.
---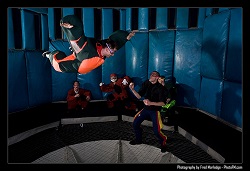 Vegas Indoor Skydiving Sky High Fun Tour – Vegas Indoor Skydiving simulates the free fall aspect of skydiving. Your chance to experience the same feeling as jumping from a airplane. Your guide will take to a training class and equipment preparation, where you will also be fitted into your jumpsuit, helmet and gloves. Instead of taking a plunge high from the sky, you'll be in a padded room. A "fan" generates winds up to 120 miles per hour.
---
Upcoming Las Vegas Events And Holidays
---
Latest Las Vegas Concerts Added This Week!
There is no better place to see your favorite acts then in Las Vegas! You're relaxed, can enjoy a fine meal, have some cocktails without the worry of driving, and no alarm is going to jar you awake all too early the next morning.
Top Tickets For All United States Events
Did you know that we not only sell premium concert and event tickets for Las Vegas, but also for the entire United States as well? If you can't make it to Vegas, treat yourself to some great seats for something near you:
---
Newkirk's Notes: The Boss Speaks…
Newkirk's Notes are comments and insight from AccessVegas.Com publisher and 20+ year Las Vegas resident Ted Newkirk:
Hello From Las Vegas! – This was technically a scheduled week off. I have some of those "fun" (and hopefully routine) medical tests one has to take as the calendar starts to show one is edging toward the half-century anniversary of their first ride around the sun. Technically, I do have almost exactly two years to go. But, I might as well knock a few things out now and see how I'm doing while I know what insurance situation I have.
Side Note: Save the emails. That was not a statement in favor or disapproval of Obamacare. As someone who runs their own small company and pays for their own medical and insurance out-of-pocket, I simply have not explored the new options yet.
The closure of Red Rock Canyon (a federal area) has resulted in greatly increased traffic to the spectacular Valley Of Fire area about an hours north of town. It is an area of thousands of acres of blazingly orange, ancient looking landscape and well worth the visit. You can find those tours on our AccessVegas.com Tours Page
We'll catch back up with you next week with all the usual features, but if you've made it this far, you can tell we had a nice assortment of helpful information from Las Vegas this issue about what is happening here in Las Vegas!

Associate Editor / News Researcher: Rick Ziegler
Concerts and Headliners: Amy Rayner-Cooley
We love to hear from you, and value your feedback! Here's how to participate:
Want to comment on a current reader post? Use the comment box on that particular web page. Many of the stories we post also have comment boxes at the end of the story. Make your voice heard!
Drop us an email at AccessVegas@AccessVegas.com – We read them all!
Call our recorded comment line at 702-507-0055. We listen to every call.
---
No related links found