Serving Las Vegas Visitors and Residents Since 1999
Welcome to the Insider Vibe! This is the official newsletter of AccessVegas.Com. We talk about the Las Vegas activities you really care about.
Need to contact us? Send feedback to
AccessVegas@AccessVegas.com
Missed an issue? Click to Read Back Issues Online.
---
AccessVegas.com Quick Info Menu:
| | |
| --- | --- |
| Las Vegas Essentials | Featured Shows |
---
Halloween Las Vegas 2013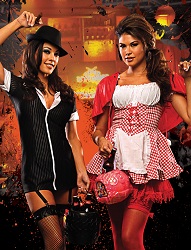 Rockhouse Las Vegas Gets Trick-Or-Trashed With Halloween Specials – Ghoulish guests will enjoy spooky Halloween specials all day at Rockhouse, located at Grand Canal Shoppes at The Venetian | The Palazzo, on Thursday, Oct. 31.
The ultra-dive bar will partake in some hocus pocus with Pinnacle Vodka cocktails and Jack-o'-lantern shots, a mix of Fireball Cinnamon Whisky and Jack Daniel's Tennessee Whiskey, priced at $5 each. Partygoers who don disguises will have the chance to win up to $2,000 in cash and prizes during the Strip-side hot spot's late night costume contest.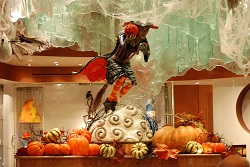 Halloween Flies In To Jean Philippe PÔtisserie At Bellagio – Halloween has officially flown in on its broomstick and landed at Bellagio Resort & Casino where Jean Philippe PÔtisserie has transformed into a haunting shop filled with festive chocolate creations. The holiday display's focal point features a life-size witch sculpture that took approximately six weeks to design and build. Five pastry team members collaborated to create the intricate flying design with 250 pounds of chocolate and rolling fondant, an icing-like decorative ingredient.
---
Las Vegas Shows, Headliners, And Concerts
---
Downtown Las Vegas
---
Las Vegas Fights Breast Cancer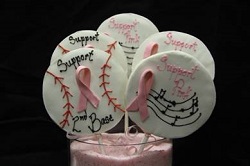 Hard Rock Hotel & Casino Joins The Fight During Breast Cancer Awareness Month With Exclusive Specials – This October, Hard Rock Hotel & Casino Las Vegas invites locals and visitors to give back with exclusive specials at select restaurants, retail stores and its luxury spa during Breast Cancer Awareness Month. Proceeds benefit Young Survival Coalition (YSC), the premier global organization dedicated to young women diagnosed with breast cancer. Fuel CafÚ Express joins the cause by allowing guests to delve into the perfect on-the-go sweets with its Save 2nd Base or Support Pink cookie pops ($2.75 each), donating $1 from each specialty dessert.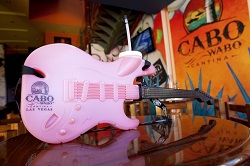 Cabo Wabo Cantina Will Benefit Susan G. Komen For The Cure In October – Cabo Wabo Cantina located inside Miracle Mile Shops at Planet Hollywood Resort & Casino will offer pink wristbands and cocktails throughout October in honor of National Breast Cancer Awareness Month, donating a portion of proceeds to Susan G. Komen for the Cure.
---
Las Vegas Gambling And Gaming
---
Drinking And Dining In Las Vegas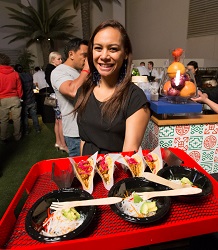 Luckyrice Festival Returned To The Cosmopolitan – The New York-based LUCKYRICE Festival returned to The Cosmopolitan of Las Vegas this past weekend (Oct. 4-6) with a lively and extensive culinary celebration. The three-day festival allowed attendees to revel in the invigorating flavors of various Asian countries. Celebrity guest chefs from across the globe introduced their specialty dishes and interacted with guests at different events throughout the weekend. Photo credit: ® Erik Kabik/ Retna/ erikkabik.com
---
Las Vegas Economy And Real Estate
---
Planes And Helicopters
---
More Las Vegas News
---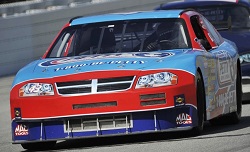 Richard Petty Ride-Along Driving Tour – Rather let someone else do the fast driving around the speedway? That's no problem! With a Richard Petty Driving Las Vegas Ride-Along Experience you will receive a unique and one-of-a-kind excursion. Your adrenaline pumping thrill of a lifetime awaits! With a Ride-Along tour you will experience a real life thrill riding shotgun in a two-seat stock car driven by a professional instructor for a 3-lap NASCAR qualifying run at speeds exceeding 160MPH. Highlights: 3 laps around the Las Vegas Motor Speedway in a NASCAR style racecar driven by a professional instructor; Speeds exceeding 160MPH; Track and facility overview of the largest sporting venue on the West Coast; Safety gear including regulation helmet and neck guard included; You'll also get a photo session outside of your race car before taking off on the track.
---
Upcoming Las Vegas Events And Holidays
---
Latest Las Vegas Concerts Added This Week!
There is no better place to see your favorite acts then in Las Vegas! You're relaxed, can enjoy a fine meal, have some cocktails without the worry of driving, and no alarm is going to jar you awake all too early the next morning.
Top Tickets For All United States Events
Did you know that we not only sell premium concert and event tickets for Las Vegas, but also for the entire United States as well? If you can't make it to Vegas, treat yourself to some great seats for something near you:
---
Newkirk's Notes: The Boss Speaks…
Newkirk's Notes are comments and insight from AccessVegas.Com publisher and 20+ year Las Vegas resident Ted Newkirk:
Hello From Las Vegas! – Well, we warned our Accessvegas.com Twitter followers of the coming cold snap. We didn't even hit 70F on Tuesday although we're going to rebound this weekend and on into next week with seasonable temps in the 70's. For us desert rats, we're feeling the chill. For those preparing to fly in from the Pacific Northwest (my original stomping grounds) or Northeast, it will be an improvement.
Changing Of The Guard – While we're sure this was not our doing, it is interesting that within days of my scathing rebuke of resort upper-management being out-of-touch with the wants and needs of guests — most recently in the "sports bar for women" concept that flopped at The Palms — that resort has a new CEO. Hopefully, he can get the property back to doing what made it a once great, must-see tourist draw.
No More, No Less – Visitorship is pretty much dead-even with last year. Which means with a little surge, we'll top the 40 million visitor mark for the first time ever this year. Otherwise, we'll simply fall just short like we did in 2013. Which brings me to…
Tale Of Two Cities – Outside of questions, we get basically two types of reader feedback here. (BTW, we appreciate it and read everything sent to AccessVegas@AccessVegas.com and even if we can't respond, it does help shape the information we're working hard to provide you here).
Most of you tell about their visit, what some of the highlights were, how much you enjoyed a particular show or tour and perhaps some of your memorable dining experiences. Even for those somewhat budgeting their vacation, you have a few "must splurge" items and you really enjoy yourself.
However, from time-to-time we get a note that essentially says "Vegas has gotten too expensive and forgotten about the middle class and things aren't the way they were in the 70's/80's/90's".
I'd like to address that:
My memories do go back 20+ years here, and I relatively young and broke at the time. It was nice to be able to take $20 downtown and enjoy myself for 2-3 hours (or longer if luck was on my side). 75 cent drinks, Binion's infamous $1.99 complete steak dinner (and the steak was decent), nickel video poker (real nickels), you name it.
In the late 90's and on into the 2000, the Travel Channel was full of Vegas specials documenting everything from how lavish of an experience you could have to doing coupon runs where some time and effort could save you big or make you some money.
I get it. I lived it also.
Then, we had a few things converge:
1. The properties decided that pretty much giving away food was a loss-leader that might not be justifiable. The hope was that people would gamble to make up for it. But the reality is that slowly but surely, gaming revenue has become less and less of the overall revenue. If your strategy is to get people in the door with cheap food and fewer of those people gamble, all of a sudden that strategy makes less sense.
2. Inflation. Enough said. Look at what gas cost in years gone by. When I was young, I remember the horror of it hitting $1.00 a gallon! That $1.99 you so fondly remember late-night breakfast is in 1993 pricing.
3. Las Vegas still has tons of specials. We list the ones we come across on a regular basis. Why don't we provide some master list? They are incredibly subject to change and even finding them would mean making a zillion phone calls each month to keep up. Hey, if one of you wants to volunteer to call every restaurant and bar in Las Vegas every month…
But as we suggested in Member's Mania last week, keep your eyes peeled and more importantly, ASK. Don't sit down at a bar without asking if they have any drink specials, both at the time you are there or at another time of the day. Walking by a restaurant that catches you eye? Ask if they have any specials happening. Ask if they have a happy hour.
As we noted, many of these restaurants are not owned by the casinos they are in. Hence, they don't have to try to screw every cent out of you to pay off their debt load!
4. Finally, as much as people complain, no one seems to be able to tell me where vacationing is a better deal (short of putting up a tent in a national park, which you can't do right now anyway do to our government shutdown). Have you priced hotels in San Francisco or Miami? Go look at what a Disneyworld vacation costs!
5. Airfare is a common complaint. Look, complain to the airlines or oil companies. (The reality is that the airlines often only make a few bucks per flight off of each passenger after their costs are figured in). Unless you are going to drive on your vacation — which is affected by the price of gas — it is going to cost to fly anywhere. That is simply the price of a vacation.
At the end of the day, if you choose to come mid-week and not when a big event or convention is in town, you can still get a room here for less than what a roadside Motel 6 is going to cost you somewhere. Which should leave you enough of a vacation budget to enjoy yourself.
In the meantime and despite a bad economy, we're still nudging up against a record number of visitors. People are flocking to Caesars $50 buffet (the lines are crazy). People continue to go to our great shows and are willing to pay for the kind of top-notch entertainment that you won't find anywhere else except many New York (where hotel prices are far higher).
We're gaining more and more international visitors who come over and really do Vegas all the way, seeing the Grand Canyon, taking in 2-3 shows, hitting some of the top restaurants.
So at the end of the day, I want to let you budget travelers know that we hear you and within our budget as a free publication, we do try to list various specials and deals. However, we absolutely do also want to cater to the visitor who — just like they did over the decades — wants to come to Las Vegas for some of the finest experiences of their life
Hope you are enjoying this issue!

Associate Editor / News Researcher: Rick Ziegler
Concerts and Headliners: Amy Rayner-Cooley
---
What We're Watching – Vegas Videos You'll Enjoy
Eiffel Tower Restaurant Inside Paris Las Vegas

– Journey to the top of Las Vegas' Eiffel Tower of Paris Las Vegas Hotel & Casino to enjoy the surroundings, sample the view, and hear from Executive Chef Jean Joho as he prepares one of their signature dishes.

Stratosphere Las Vegas Observation Deck

– Views from the inside Observation deck of the Stratosphere Tower, the Air bar, claimed to be one of the highest bars in America. Overviews of the rides and a taste of the amazing views.

Downtown Fremont Street Experience Tour Plus Circus Circus

– Internet sensations Nikki and John take you on their evening journey through most of The Fremont Street Experience, Downtown, and then onto Circus Circus. Missing Vegas? Here's your fix.
---
Members Mania – We Love Our Readers!
We were in your beautiful and exciting city in May, which is our usual time for our visit. Then, we took an extra visit on Sept 1'st until Sept. 6'th. My husband said I shouldn't read your letter so much, then I wouldn't want to go so often.
It was hot, but I love hot weather. We did the open double decker tour bus, we have did that a few times, the tour guides are great. This time we stopped at the Atomic Testing Museum. It was great and spent a little bit of time in the Area 51 exhibit.
I just love taking the Deuce, we did a complete round trip from the Golden Nugget to the opposite strip and back. We stopped at the Tropicana, it has been a few years since we have been there. What a Beautiful Place.
We decided to see the The Mob Attraction, it was good, but I prefer the Mob Museum downtown. I am a Righteous Brothers fan from way back, so we went to the South Point Hotel and saw Bill Medley and his daughter McKenna. It was a great show.
Just to get away, we took a drive to Laughlin, being that it was nice a warm, it was nice to walk along the water. I will be looking for your next letter, I can't believe the information you pack in there.
Anne
Ted Responds;
Well, if we're getting you to consider visiting more often, I guess we are doing it right! I do really enjoy hearing how people came and had such a good time. I'm a fun-loving person myself and with boundless activities and attractions, we're happy to have something for everyone;
I'm with you on the September weather (which is almost identical to May weather). Hot days in the 90's without becoming unbearable, then beautiful evenings and warm breezes into the late night.
We've noted this before, but it is worth repeating: The Deuce (our double-decker public bus system which runs the length of The Strip and to downtown) is an extra great ride if you get on way down by Tropicana or downtown so you have great odds of getting a front row (or nearly front row) seat on the upper level. You can watch the Strip glide by with a bird's-eye view.
The Mob Experience at Tropicana is moving on (no new location announced yet so we're not holding our breath). But as is a common theme, everybody LOVES the Mob Museum downtown. It is incredibly well done, and I've yet to talk to someone who didn't have 2 hours (or more) just fly by while there were in there. With the old Lady Luck (now Downtown Grand) as the next door neighbor to the museum officially opening in a month, you have a couple of great reasons to make the downtown trek at some time during your trip.
While not our focus, we're thinking about seeing if we can find a writer to do Laughlin for 2-3 days and give us a really complete report. For those that don't mind the 90 minute drive, the ability to gamble while looking out at the mountains and beautiful Colorado River is unparalleled. And if luck isn't treating you very well, you can stretch your legs with a river-front stroll!

We love to hear from you, and value your feedback! Here's how to participate:
Want to comment on a current reader post? Use the comment box on that particular web page. Many of the stories we post also have comment boxes at the end of the story. Make your voice heard!
Drop us an email at AccessVegas@AccessVegas.com – We read them all!
Call our recorded comment line at 702-507-0055. We listen to every call.
---
No related links found