Serving Las Vegas Visitors and Residents Since 1999
Welcome to the Insider Vibe! This is the official newsletter of AccessVegas.Com. We talk about the Las Vegas activities you really care about.
Need to contact us? Send feedback to
AccessVegas@AccessVegas.com
Did someone forward this to you and you'd like to be on our list? Sign up at AccessVegas.com
Missed an issue? Click to Read Back Issues Online.
---
AccessVegas.com Quick Info Menu:
| | |
| --- | --- |
| Las Vegas Essentials | Featured Shows |
---

---
Hot Hotel Happenings – Save Big Now!

Stay at Bally's Las Vegas and get choice of One Day SPA Treatments

Save up to 15% Off at Harrah's Palace Las Vegas

Caesars Palace Las Vegas Buffet of Buffets Deal! Stay 2 Nights From $134/Night & Get 2 All-Day, All Access Buffet Passes to 8 Buffets in Sin City!

Special Offers at The Palms – Entertainment Packages and Resort Packages
Click To View ALL Las Vegas Hotel Deals
Print Too Small? (Deals – Large Print)
---
This Week's Top Tours
| | |
| --- | --- |
| | First a Las Vegas Strip helicopter tour, then dinner at Smith & Wollensky's is the perfect way to begin your night! |
| | Experience Grand Canyon, Hoover Dam, Lake Mead, all of Vegas by helicopter, save 30%! |
| | Richard Petty Rookie Tour: YOU drive the Vegas Motor Speedway in a V-8 NASCAR style car! |
| | Vegas Indoor Skydiving, right on Vegas Strip, winds up to 120 mph, just like the real thing |
| | See the Grand Canyon, Route 66, Mojave Desert, and more direct from Las Vegas. The Full day tour is only $229 including snacks, lunch, and fees! |
---
---
Las Vegas Hotels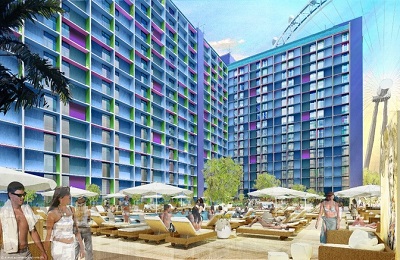 Goodbye Quad – Caesars Entertainment To Spend $223 Million On Renovations And Will Rename It LINQ Hotel & Casino – Caesars Entertainment announced its newest property, unveiling The LINQ Hotel & Casino as the latest addition to its portfolio of iconic Las Vegas resorts. Located at the heart of Center Strip at 3535 Las Vegas Boulevard, the LINQ Hotel & Casino is a complete re-imagination of the current Quad Resort & Casino.
The Las Vegas hotel will feature 2,256 brand new rooms and suites, a completely renovated welcome experience built around a signature lobby bar, all new retail and spa amenities and a dynamic new pool deck to deliver an entirely new guest experience. Combined with the world's largest observation wheel, the High Roller, and The LINQ retail, dining and entertainment promenade, The LINQ Hotel & Casino is set to become the new social center of Las Vegas and will welcome its first guests beginning on Oct. 30, 2014.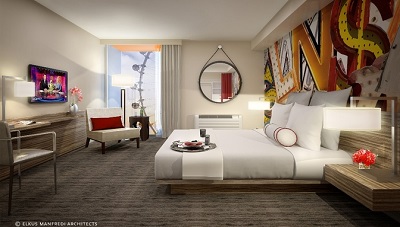 Urban Inspired Hotel Room Design
The new resort will boast 2,256 rooms including 204 suites along with 29 cabana suites with private access to the all-new pool area. The standard room features a fresh, modern design with floor to ceiling windows, boasting views of the iconic Las Vegas Strip or the High Roller. The centerpiece of the room design will be three distinct accent wall murals featuring stylized interpretations of vintage Las Vegas glamour.
---
July 2014 Events And Specials
---
Las Vegas Shows, Concerts, And Headliners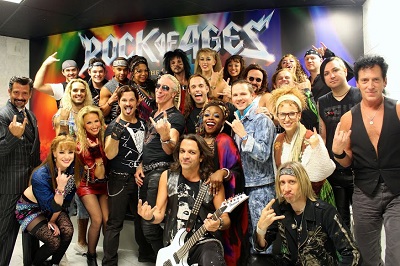 Dee Snider Of Twisted Sister Attends Rock Of Ages Las Vegas – Twisted Sister frontman, Dee Snider, attended Rock Of Ages June 27, 2014 at The Venetian Las Vegas. Snider, who performed the role of "Dennis Dupree" in Rock of Ages during a three-month stint on Broadway in 2010, headed backstage following the show to share words of enthusiasm with the cast and to take a photo. Snider also shared his sentiments in a tweet saying, "What a great show! @rockofagesvegas @VenetianVegas ROCKS! Must see! What a great cast! #facemelted #nogolf #ridetolivelivetoride."

Book Frankie Moreno Las Vegas Tickets Now
---
Alcohol Freedoms And Restrictions
---
More Las Vegas News
---
Upcoming Las Vegas Events And Holidays
---
Newkirk's Notes: The Boss Speaks…
Newkirk's Notes are comments and insight from AccessVegas.Com publisher and 20+ year Las Vegas resident Ted Newkirk:
---
Hello From Las Vegas! – A pretty toasty Las Vegas as we're getting one of our 2-3 "heat waves" we experience in the summer where the temperatures get over 110F for a few days in a row. We're used to it and many of us actually don't mind it. We don't shovel snow, and we don't have to layer clothing, we don't have to put on a warm jacket to go to the grocery store (except at night in the dead of winter).
However, do like a local and stay very hydrated. You are certainly allowed to ask the bartender for an ice-water back with your beer or cocktail. (I often ask for them to use a pint glass and fill it halfway with ice and then full of water, then tip and extra dollar, which beats paying $4 for a bottle of water with three gulps worth in it).
Also, that tap water in your hotel room is very, very safe to drink. Otherwise we'd have 2 million sick people in town (we locals). It does come out of the mineral-rich Colorado River, so it may not taste as good as the tap water some of you enjoy in other places.
However if you don't have (or are unwilling to buy) bottled water, it will do the trick! Get a couple glasses in you whenever you return to your room, and ESPECIALLY after a night on the town. Dehydration can mean the difference between a mild hangover and a really bad one. Get another glass or two of it down when you wake up. Trust me, you'll thank me. Our dry desert air dehydrates you way more than you realize!
In our news section is the big story about The Quad being renamed The Linq in conjunction with the $238 million remodel of the property, top to bottom. One thing that confused me (and that I don't have an answer to yet) is the fact that they are adding bars and lounges. To the casino? Does this mean they are going to take what many consider a very bland casino design and give it some ooomph? The story just broke, so I don't know yet. However, we'll be on top of it!
NOTE: The following was meant to run last issue and inadvertently left out.
R.I.P. Steve Rossi – We sadly note the passing of legendary comedian Steve Rossi, a local resident and best known as 1/2 one-half of the legendary comedy team of Allen and Rossi. A decades-long Las Vegas resident, he was supportive of other shows and performers in town up until nearly the end, attending many of our entertainment options regularly. He was also very instrumental in launching the career of the late Danny Gans.
As I'm in my late 40's, they were a bit before my time. However, I'd love to jump in a time machine and go back to the 50's and 60's and experience the headliners and acts that lined The Strip during the Rat Pack era. I wonder if 50 years from now, someone will be saying "Wouldn't it have been interesting to visit Las Vegas in the era of Celine, Shania, Rod Stewart, Elton John and such" when they look at "old" footage and photos of what we're doing today!
SLS (Former Sahara) Opens August 23 – How Will It Do? – Lots of questions float around. Will the location hinder the property? Perhaps not as bad as people think, since a large part of their target audience will probably be drive-in visitors from California. Given that owners SBE are headquartered and entrenched in Los Angeles with nightclubs and hotels, it will depend how "hot" they can make SLS. Californians tend to be very, very trendy. Get a great buzz going for SLS and they should do OK.
The bigger challenge is getting people staying at other properties to come all the way up to the north end of The Strip. Here's an idea: Give anyone presenting a valid monorail ticket free play or some kind of reward that covers the round-trip ride. If people know they can get up to see you without an expensive taxi ride or slow bus ride, they might be more likely to do so. They will see how quick and close you are via monorail, and the monorail company will adore you (and surely work a promotional deal with you).
Finally, how well with they do with locals? They have noted that the property sits at one of Las Vegas' busiest intersections and Sahara is a major east/west artery. Having said that, Sahara runs past the blank "ass end" of the property and just because I drive by there on my way to see my chiropractor or run some errands, it doesn't mean that stopping in is going to be top-of-mind.
If they want the locals to help make them successful, they are really going to have to target those of us who live relatively close. Being an L.A. company, I'm dubious about their ability to understand the local market and attract locals. Hey SLS: Come about December 10 and you are scratching your head wondering why you're not getting any of the local market, give me a shout. I live 5 minutes from your hotel. I'm the kind of local you need to be getting in the door!
Sweet 16 – If you didn't vote in our Best Of Las Vegas Hotels Sweet 16, you still have a few more days to vote in this round and make your voice heard! We have 8 match-ups and you simply click on the hotel you feel is the better property in each match-up. Quick and easy!
Membership Note: We've delayed our VIP Premium Membership start until August 1 to work out the kinks. We've already contacted our members (who are already seeing a different, reduced ad version of this newsletter). However, the free version (which you are reading now) will not change until August 1.
Hope you are enjoying this issue!

Associate Editor / News Researcher: Rick Ziegler
Concerts and Headliners: Amy Rayner-Cooley
---
What We're Watching!
Vegas Videos You'll Enjoy
Wednesdays Downtown Street Festival

– During May and June, DTLV.com and FEED presented Wednesdays Downtown, a seasonal weekly event that brings together all the good stuff Fremont East has to offer – cocktails, dining, live entertainment, art – and wraps it up in refined, San Francisco-style urban swagger. This is a really cool look at what is going on in the Fremont East area, which is just past the big Slotzilla launch tower on Fremont Street. Word is that this event will resume again this fall, and we'll keep you posted.
Las Vegas 1962: Come Fly With Me

– A nostalgic look back at vintage Las Vegas. The film is from Jeff Altman of Chicago who transferred and color-corrected the 16mm film from his grandfatherÆs and grandmotherÆs 1962 trip to Sin City. The YouTube member posting the video added the opening title and the music of OlÆ Blue Eyes. What a great, historic look at Las Vegas!
---
Members Mania – We Love Our Readers!
When show tickets say "no cameras allowed" will I be searched and the camera be confiscated?
I will be traveling to Vegas in August (from the UK) and I have booked an early evening spin on the High Roller followed by Penn & Teller at the Rio. Whilst I have no intention of taking photos during Penn & Teller, I would hate to lose any big wheel photos (and the camera!) if Rio's "no cameras in the showroom" policy is strictly enforced.
Regards,
Andrew From The UK
Ted Responds:
We found out that Andrew was a paid premium member (we guarantee to answer their questions), and was specifically concerned about Penn and Teller, so we got to work for him!
Specifically for Penn and Teller, you can't take a professional-style camera into the theater. However, you CAN check it at the box office for safe keeping until after the show. AND… should you wish, you are certainly allowed to take pictures of Penn and Teller after the show when they greet fans.
On a more general note, many shows simply prohibit flash photography.
As a general rule of thumb:
Nice, expensive cameras are going to get you a second look by security whether it be a show or if you are in a casino. They are concerned about the use of unauthorized commercial photography that might not be flattering to them, plus an expensive camera's ability to zoom into table game areas, to specific people at the pool, etc. Las Vegas still very much tries to maintain guest privacy and anonymity.
The cell phone issue is pretty much one where the cat is out of the bag. Don't use a flash and don't be obvious.
And most importantly, follow ALL instructions given to the audience either on the ticket, at the box office or before the show regarding their photo policies.
Great question and happy to help a paid subscriber who supports what we do!

We love to hear from you, and value your feedback! Here's how to participate:
Want to comment on a current reader post? Use the comment box on that particular web page. Many of the stories we post also have comment boxes at the end of the story. Make your voice heard!
Drop us an email at AccessVegas@AccessVegas.com – We read them all!
Call our recorded comment line at 702-507-0055. We listen to every call.
---
No related links found