Serving Las Vegas Visitors and Residents Since 1999
Welcome to the Insider Vibe! This is the official newsletter of AccessVegas.Com. We talk about the Las Vegas activities you really care about.
Need to contact us? Send feedback to
AccessVegas@AccessVegas.com
Missed an issue? Click to Read Back Issues Online.
---
AccessVegas.com Quick Info Menu:
| | |
| --- | --- |
| Las Vegas Essentials | Featured Shows |
---
Winter In Las Vegas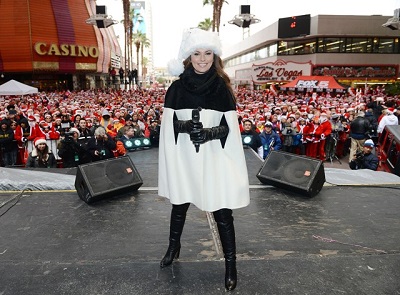 More Than 11,000 Kris Kringle Lookalikes Join Shania Twain At Las Vegas Great Santa Run – On Saturday, December 7, Opportunity Village made history as 11,221 participants dressed like Kris Kringle for the ninth annual Las Vegas Great Santa Run in Downtown Las Vegas. Led by Grand Marshal Shania Twain, the iconic event beat its personal record and defeated Liverpool rivals for the "World Santa Challenge" championship.
"We were blown away by the outpouring of support from the Las Vegas community," said Linda Smith, Associate Executive Director of Opportunity Village. "This was truly one of our best events yet, and we look forward to keeping the momentum going into the run's 10th year."
Shania Twain, who currently headlines SHANIA: STILL THE ONE at The Colosseum at Caesars Palace looked glamorous in a white Santa hat and chic black and white cape. Photo Credit: Denise Truscello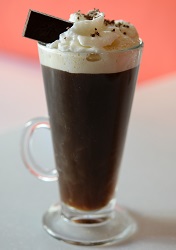 Rhumbar at Mirage Heats Up Winter With Hot New Cocktails (With Recipes) – 'Tis the season for hot drinks and holiday festivities at RHUMBAR at The Mirage Hotel & Casino. The Strip-side getaway will introduce four seasonal cocktails to heat up the winter season.
Available through the end of February, cocktail aficionados will stay warm this winter with the Hot Berry Bomber, the Cinn City, the Mexican Ginger Cookie and the Naughty Girl Scout, each priced at $12. For those who want a taste of the season at home, each delicious RHUMBAR cocktail is easy to recreate with the below recipes:
---
Downtown Las Vegas
---
Las Vegas Attractions
---
Las Vegas Shows, Headliners, And Concerts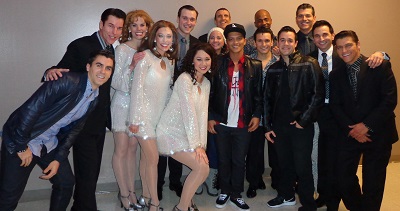 Bruno Mars Attends Jersey Boys In Las Vegas – Grammy Award-winning recording artist Bruno Mars attended Jersey Boys at Paris Las Vegas. Following the performance, he went backstage to meet and take photos with cast members from the smash-hit production.
Jersey Boys is the #1 Rated Show in Las Vegas and the "Must see show of the year!" according to the Las Vegas Review-Journal. The musical phenomenon Jersey Boys, the story of Frankie Valli and The Four Seasons at Paris Las Vegas is the runaway hit that has taken Las Vegas by storm.
---
Las Vegas Dining
---
Las Vegas Real Estate
---
Celebrating Christmas In Las Vegas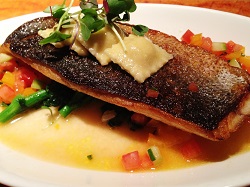 La Cave Wine And Food Hideaway To Spread Christmas Joy With Holiday Dishes And Cocktails – La Cave Wine and Food Hideaway at Wynn Las Vegas will celebrate Christmas with festive dishes and cocktails on Tuesday, Dec. 24 and Wednesday, Dec. 25. Prepared by Executive Chef William "Billy" DeMarco, the restaurant will offer grilled black bass topped with tomato vinaigrette and accompanied with baby artichoke ravioli and broccoli rabe, priced at $24.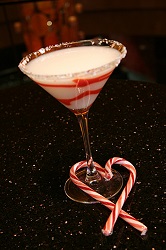 Feel At Home For The Holidays With Trevi Italian Restaurant Inside Caesars Palace – Trevi inside The Forum Shops at Caesars will join in the holiday spirit by offering a variety of seasonal specials.
For December, Trevi introduces the Happy Hollytini, a candy cane martini made from an irresistible blend of vanilla vodka, Peppermint schnapps and Bailey's. The cocktail, priced at $9, is swirled with a red stripe made of white chocolate and rimmed with crushed peppermint candy. Pastry Chef Hank Sbraccia will celebrate by offering his unique eggnog gelato, prepared with bourbon, dark rum and a hint of freshly grated nutmeg, for $4.50 per scoop.
Central Michel Richard Celebrates Christmas With Holiday Prix Fixe Menu – Central Michel Richard at Caesars Palace will celebrate Christmas with an elaborate four-course Christmas prix fixe meal on Wednesday, Dec. 25. The main course will feature three entrÚe choices for the holiday: prime rib with au jus; red snapper with roasted root vegetables complete with red pepper sauce; or roasted duck with cinnamon sauce.
---
Las Vegas Economy
---
Las Vegas Hotels
---
Gambling And Gaming
---
More Las Vegas News
---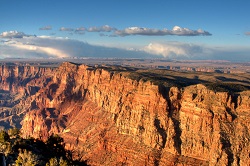 Rim Dancer Helicopter Tour – Enjoy a Grand Canyon helicopter tour from South Rim and begin your adventures in the sky. As you soar above the plethora of towering Ponderosa Pines that characterize the Kaibab National Forest, you'll witness the North Rim rise into view as the South Rim slowly fades away. A flight aboard an ECO-Star helicopter creates an up-close and personal experience with Grand Canyon nature.
---
Upcoming Las Vegas Events And Holidays
---
Latest Las Vegas Concerts Added This Week!
There is no better place to see your favorite acts then in Las Vegas! You're relaxed, can enjoy a fine meal, have some cocktails without the worry of driving, and no alarm is going to jar you awake all too early the next morning.
Top Tickets For All United States Events
Did you know that we not only sell premium concert and event tickets for Las Vegas, but also for the entire United States as well? If you can't make it to Vegas, treat yourself to some great seats for something near you:
---
Newkirk's Notes: The Boss Speaks…
Newkirk's Notes are comments and insight from AccessVegas.Com publisher and 20+ year Las Vegas resident Ted Newkirk:
Hello From Las Vegas! – Well, we survived our week of winter! Although cold to us with highs only around 40 F and lows in the upper 20's, we were still warmer than most of the U.S. (All you readers in South Florida can put a sock in it right now. Yes, we did notice that you were in the 70's while we all froze to death). However, I'm happy to report that our 10 day forecast is showing seasonable highs near 60 and lows that don't dip into freezing territory.
The Shopification Of Las Vegas – It is unfortunately official: Treasure Island has permanently closed down the pirate show to make way for all the retail they are going to finish destroying their facade with put on their northwest corner. Given that they've already scarred the building with the horrendous red tones of Senor Frogs, they might as well finish destroying one of Las Vegas' iconic all-time themes.
The Tropicana is getting ready to take all of that unused space on the corner of Tropicana and Las Vegas Blvd. and build out a shopping and dining complex. Fortunately, the renderings look very tasteful (Treasure Island, take notes) and should prove a nice addition to that corner. However, we'll repeat what we've said in past issues: I don't see how Las Vegas can absorb this much new shopping. Dining… maybe. But for the roughly 50% of you who arrive by plane, you can only get so much stuff home! And, there is the simple matter of carting it all back to your room.
Note: Both Flamingo and Riviera have UPS stores in them. You can always ship all of your goodies home. But, you have to get them to the store and shipping probably won't be cheap. Our advice? If you start to get carried away on cool Vegas stuff you want to get home, ask each store if they offer shipping and how much. Let them deal with it and you get to unwrap it back at home!
For those interested in renderings and more information about The Tropicana's new plans, click on over to Tropicana chief sees new retailers at property transforming south Strip
Where To Live In Las Vegas – Down the road, we're thinking of doing a series on the pros and cons of living in various areas. I like to live centrally located, close to The Strip and Downtown. However, that does usually mean living in an old house, which some don't like. My "new" 1964-era mid-century required thousands in electrical upgrades so I could run all my computers, TV's, gadgets and similar without fear that I'll burn the place down!
I've never suggested a specific development before, but if living on the edge of town in an area with a KILLER view of both The Strip and Downtown sounds like it may interest you, I'd get over and check out the Daybreak development on the east side of town at the very eastern end of Sahara Ave.
I used to live in that general area in the 90's. Besides some of the amazing views from just about everywhere up there, you have plenty of great parks and golf just a couple minutes away.
Note: The above is not a paid endorsement. Newkirk's Notes has never once contained a paid endorsement or advertisement of any kind.
Write Off Your Vegas Trip! – Our friends over at the Vegas Video Network have been putting out great, top-quality Vegas video content for years now. We're proud to note that they are branching out into the area of network quality, highly professional video production for businesses of all sizes and individuals who want to do some kind of video presentation.
Commercials, website welcome videos, personal promotion, you name it… they do it well. The cost? Literally about equal with gambling budget the average visitor brings. (Hint: Much cheaper than you think). Click on over to the Vegas Video Co-Op welcome page and find out lots more. You'll be glad you did. (We'll be working with them in 2014 on some projects that I can't tell you about yet).
Love The Feedback – Last week, we asked for feedback about the direction (if any) you'd like to see us take with this newsletter as we move in to 2014 (our 15'th year of publication), and also about how your Vegas visits are changing. (We're hearing a lot of less gambling, more shows and sightseeing). It's never too late to let us know what is on your mind. Drop us a note at AccessVegas@AccessVegas.com
Hope you are enjoying this issue!

Associate Editor / News Researcher: Rick Ziegler
Concerts and Headliners: Amy Rayner-Cooley
---
What We're Watching – Vegas Videos You'll Enjoy
Treasure Island Pirate Show New Year's Eve Las Vegas 1996-1997

– Now that the pirate show is permanently retired, enjoy this look at the original version of the Treasure Island Pirate Show which ran many years until it was replaced by the modern Sirens Of TI version.

Pumpkin & Spice Cocktail At The Country Club Wynn Las Vegas

– The Pumpkin & Spice at The Country Club is a comforting drink that says, 'holidays-in-a-glass' every time. Stoli Vanilla Vodka, Fulton's Harvest Pumpkin Pie and Goldschlager liqueurs, butterscotch Schnapp's, half and half, and pumpkin spice all combine to create a beverage that's perfect for sipping by the fire.

NASCAR Drivers Parade Down The Las Vegas Strip

– For the fifth consecutive year the top 13 NASCAR Sprint Cup Series drivers paraded down Las Vegas Boulevard on Thursday. Led by six-time, Sprint Cup winner Jimmie Johnson, the parade of drivers performed burn outs at the Spring Mountain intersection.
---
Members Mania – We Love Our Readers!
This year will be my husband and my 4th year in a row to celebrate New Years Eve in Vegas. We have watched the fireworks from The Strip – do you have a suggestion for the best place to see the fireworks? We stay at Harrah's.
We really enjoy your newsletters!
Diann from New Oxford, PA
Ted Responds:
Next week, we'll have a link to our complete run-down of New Year's Eve events and parties. (The link is already in this newsletter, but we've just gotten a ton of stuff in that we need to post).
If you've done the fireworks on The Strip and are looking for something else, you may want to check out one of the parties we'll be listing in the next few days. The best for the money is probably the one at PBR rock bar as you are on The Strip, they have a good-sized outdoor area, but you can retreat back into the warmth and have the restaurant's restroom facilities right there at your disposal. If you can't wait until we get the listings done for next week, give them a call at 702-750-1685.
In general, here's what you need to know about the New Year's Eve fireworks on The Strip:
* The Strip is closed to traffic from about 6 PM to 2 AM. Wherever your car is by 6 PM, that is where it is going to be.
* If you want to make reservations at a nice restaurant (highly recommended), make them NOW and make them in the area you are planning to party and watch the fireworks.
* The hotels pretty much go into lockdown. You can't enter a hotel unless you have a room key, and you can't park at one unless you are a guest. This is for New Year's Eve only. The rest of the year, they want you parking at their joint and bringing your cash inside!
* There are porta-potty stations up and down The Strip. Make a mental note of where they are in case all that liquor starts to make you need one!
* Yes, you can drink. But… only out of plastic containers. Buy a big bottle of water (32 ounce or whatever), and mix up your own big drink in your room and you are on your way!
* Stay away from the center of The Strip. By 10 PM, it gets so crowded that you can barely move. Get yourself down by Aria at the very least. As a rule of thumb, the farther south you go, the more elbow room you get.
Don't worry about missing anything. Last year, fireworks were shot off from MGM, Aria, Planet Hollywood, Caesars Palace, Treasure Island, The Venetian and Stratosphere. If you are staying mid-Strip, either slowly make your way south on foot as it gets more and more crowded, or simply jump the monorail which will whisk you down to MGM (and back again later). Don't even think about driving or attempting to catch a cab. All of the side streets get jammed.
Hope that helps! Also, we know that many of our readers participate on various Las Vegas groups and forums. Feel free to post a link to this newsletter, letting people know that we've posted this advice. Please do not copy/paste the actual column elsewhere. Outside of the fact that it is illegal, we work very hard on this newsletter and need people to actually come by and see it for themselves so that our advertisers know we have eyeballs. Without actual visitors to this newsletter page, we lose our advertisers we go bye-bye. Thanks!

We love to hear from you, and value your feedback! Here's how to participate:
Want to comment on a current reader post? Use the comment box on that particular web page. Many of the stories we post also have comment boxes at the end of the story. Make your voice heard!
Drop us an email at AccessVegas@AccessVegas.com – We read them all!
Call our recorded comment line at 702-507-0055. We listen to every call.
---
No related links found