Serving Las Vegas Visitors and Residents Since 1999
Welcome to the Insider Vibe! This is the official newsletter of AccessVegas.Com. We talk about the Las Vegas activities you really care about.
Need to contact us? Send feedback to
AccessVegas@AccessVegas.com
Missed an issue? Click to Read Back Issues Online.
---
AccessVegas.com Quick Info Menu:
| | |
| --- | --- |
| Las Vegas Essentials | Featured Shows |
---
National Finals Rodeo Las Vegas 2013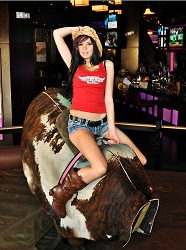 PBR Rock Bar Serves As One-Stop Spot For All Things National Finals Rodeo – Country-loving partygoers will corral at PBR Rock Bar & Grill, located inside Miracle Mile Shops at Planet Hollywood Resort & Casino, the official 2013 Wrangler National Finals Rodeo headquarters. The party spot will serve as an official NFR sponsor, offering nightly bull riding competitions complete with $500 in cash and prizes, drink specials and meet and greets with top riders from Thursday, Dec. 5, through Saturday, Dec. 14.
Famed NFR rodeo clown, Robbie Hodges, will lasso-up some fun when he hosts nightly events from Thursday, Dec. 5, until Monday, Dec. 9, every night at 10 p.m. Wade Sundell, Professional Bull Rider and NFR rider, will co-host with Hodges on Monday, Dec. 9. Sundell will sign autographs and judge the nightly bull-riding competition at the party spot.
---
Las Vegas Shows, Headliners, And Concerts
---
Christmas In Las Vegas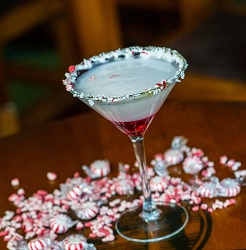 Cabo Wabo Cantina Celebrates 'Christmas In Cabo' With Ho-Ho-Ho Jolly Hour And Holiday Drink Specials – Rock in the holiday with HO-HO-HO Jolly Hour and drink specials all day from Monday, Dec. 23 through Thursday, Dec. 26.
The Strip-side cantina will serve up season's greetings with four days of HO-HO-HO jolly hour specials including two Tacos al Carbon made with grilled chicken or steak, cilantro, onions and topped with salsa served on fresh corn tortillas, priced at $6; loaded cheese fries made with crispy French fries and topped with melted cheese, bacon, jalape±os and ranch dressing, priced at $6; plus complimentary chips and salsa with any jolly hour purchase. Photo J Rick Martin.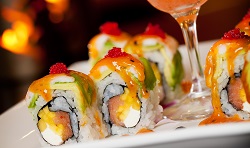 Rice & Company Inside Luxor Will Roll Into The Holiday Season With Celebratory Sushi – Rice & Company at Luxor Hotel and Casino will welcome the winter holidays with the "Peace, Love and Sushi," "Santa's Roll" and "Roll in the New Year" specialty sushi rolls. Guests may toast the New Year as they enjoy the "Roll in the New Year" specialty roll and champagne pairing. PHOTO CREDIT: Anthony Mair
---
It's The Holidays…EAT!
---
New Year's Eve (And New Year's Day)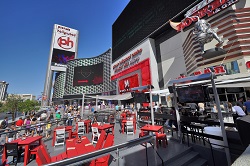 PBR Rock Bar Inside Planet Hollywood Bucks 2013 With New Year's Eve Specials – The party spot will offer general admission packages including open bar access from 9 p.m. until midnight, complimentary champagne toast at midnight and access to Rock Bar, located inside PBR Rock Bar, and the Planet Hollywood Strip-side plaza, priced at $100 per person. Patrons will also have the option to enjoy premium open bar specials from 9 p.m. until midnight including complimentary champagne toast, access Rock Bar and the rockin' Strip-side patio, priced at $200 per person.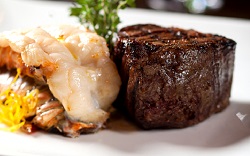 Tender Steak & Seafood Inside Luxor Offers Celebratory Specials To Ring In The New Year – Tender Steak & Seafood at Luxor Hotel and Casino will celebrate the arrival of 2014 with holiday selections available Tuesday, Dec. 31 and Wednesday, Jan. 1. In celebration of the New Year, Executive Chef K.C. Fazel will add two selections to the menu, the Tender Rossini and Lobster and Japanese Wagyu Kobe Filet Mignon.
---
Gambling And Gaming
---
Las Vegas Attractions
---
More Las Vegas News
---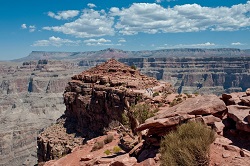 Grand Canyon West Rim – Hualapai Nation Ground Tour – Start on your Grand Canyon West Rim tour with a memorable journey departing from Las Vegas through the Mojave Desert, over the rugged canyons of the Black Mountains, past Joshua tree forests, the Grand Wash Cliffs to the magnificent West Rim of the Grand Canyon.
You will have time to enjoy the short hiking trails overlooking Eagle Point, Guano Point, as well as a visit to Hualapai Ranch. On your return travels back to the Las Vegas valley you will stop for photo opportunities at the man-made marvel of the Hoover Dam and the Mike O'Callaghan/Pat Tillman Memorial Bridge, (The Bypass Bridge).
Tour Highlights & Features: Morning snack & lunch; National Park entry fees; Bottled water throughout the tour; Guided and narrated tour from a professional guide/driver; Approximately 4 hours on the Hualapai Indian Nation .
---
Upcoming Las Vegas Events And Holidays
---
Latest Las Vegas Concerts Added This Week!
There is no better place to see your favorite acts then in Las Vegas! You're relaxed, can enjoy a fine meal, have some cocktails without the worry of driving, and no alarm is going to jar you awake all too early the next morning.
Top Tickets For All United States Events
Did you know that we not only sell premium concert and event tickets for Las Vegas, but also for the entire United States as well? If you can't make it to Vegas, treat yourself to some great seats for something near you:
---
Newkirk's Notes: The Boss Speaks…
Newkirk's Notes are comments and insight from AccessVegas.Com publisher and 20+ year Las Vegas resident Ted Newkirk:
Hello From Las Vegas! – Make that a bitterly cold (for us) Las Vegas. Tuesday was in the high 60's F, and we're now dealing with mid-40's and lows dipping below the freezing mark for the next 5-10 days (depending on what forecast you look at). While we're no stranger to a few freezing nights per year, this is a bit excessive. December and January are our coldest months with an average of 57/39 F. So, pull 10-15 degrees off of that, and you have our current situation.
National Finals Rodeo – The pinnacle of the rodeo season is in town (as usual) during this time of year, so I hope the cowboys (and cowgirls) are of hearty stock when it comes to dealing with cold. If you are a little more country than rock 'n' roll and have never been during NFR season, you should come next year.
Even if you don't have tickets, Las Vegas goes completely country. Swarms of visitors in Wranglers, cowboy hats, and boots. Plenty of Jack Daniel's and Coors Light specials. Both free and paid (ticketed) concerts by some of the bigger names in country music and comedy. Some of the casinos let their dealers and servers deck themselves out on country garb. In fact, if one only visits during the first two weeks of December, they are probably shocked if the come during another time of the year when Las Vegas is more "normal" (if you can all Las Vegas normal during any time of the year)!
Changes For 2014 – We have a number of changes and upgrades in store for you in the next few months! We are finally going to a two-tier membership system. One will continue to be free, the other will be $1.99 a month (paid yearly), which we'll use to super-serve our paid subscribers.
We already feel that all the info we put out is well worth a couple bucks a month, and many readers have concurred. But, we'd like to do more. More deal hunting to save you money, more research on some of the common questions many of you have (but can't find answers to because no one else publishes the information either because of the research involved).
We're expanding into Atlantic City, Reno, Biloxi and perhaps a few more gaming areas. If you'd like to write us and tell us where you gamble and enjoy yourself when you can't do a Vegas tip, we're all ears at AccessVegas@AccessVegas.com
Speaking of, as we go to make decisions on what we're going to emphasize in 2014, we're open to your suggestions. The past couple of years, we've been pretty dining heavy. With slots getting tighter, dining and shows are a couple of ways you KNOW that you are getting some entertainment for your dollars. We're also going to start putting more of an emphasis on tours, and educating you about them.
Many of you are regular visitors, and yet have no clue that you can spend a morning seeing scenery like you've never seen in your life and making a lifetime memory that is destined to be the highlight of your trip. For some of you, it is simply the (incorrect) notion that if you fly to the Grand Canyon (a very short air trip from Las Vegas), you have to go back to the airport and go through all that screening and similar.
Nothing could be farther from the truth. Our preferred tour company has its own upscale, comfortable, private terminals and you never go near where you flew in. Nor deal with lines and the TSA. Even if your next trip isn't soon, head over to our Access Vegas Tours area and do some window shopping!
So as we look over everything we're doing, your suggestions and input are always welcome and appreciated. Drop us a note at AccessVegas@AccessVegas.com with what you like, don't like, or would like to see added or changed with what we are doing here.
Hope you are enjoying this issue!

Associate Editor / News Researcher: Rick Ziegler
Concerts and Headliners: Amy Rayner-Cooley
---
What We're Watching – Vegas Videos You'll Enjoy
Video – Talktails – Harrah's Headliner Comedy Magician Mac King

– Longtime Vegas headliner and funny man Mac King joins Kelly on this week's episode of Talktails on the Vegas Video Network. Together they start with his funny family history, including the moment his Grandfather got him hooked on magic. Then, Mac reveals the story behind his quirky checkered suits, and the first time he swallowed a goldfish on stage. Closing out the show and at the request of the live chat, Mac conjures up a magic trick that hits below the belt.

Video – Football Handicapping

– Does Football Handicapping appeal to you? Then learn all about exotic bets, half-time wagers, money-line bets and much more from expert sports better Hollis "Harvard" Barnhart!

Video – Magician David Copperfield From The MGM Grand Las Vegas Talks

– David Copperfield his hailed as the most famous illusionist of all time. He has sold more tickets than any other performer in the world and we are proud to say he calls MGM Grand Las Vegas home.
---
Members Mania – We Love Our Readers!
I'm a long time reader of the newsletter and a former listener to your podcast so I've been following you for a while. 🙂 I have visited Las Vegas a dozen times or so which is no small feat since I live in on the East Coast. I wanted to express my thoughts on today's Vegas, specifically, I wanted to comment on your "Tale Of Two Cities" article from the 10/09/13 newsletter.
I'll start by saying I agree with everything you said in that article. Room rates have never been as attractive as they are right now no matter how much you have available to spend. The shows are varied and, if you care to look, you can enjoy free music and other acts all over town… and people watching is still free.
With regard to food, I love eating as many different kinds as I can, especially at one sitting. So the many buffets in town are a treat I don't have much at home. I can get a great steak or lasagna at home so places like The Wicked Spoon and The M Resort Buffet are great fun for me.
The only feature of today's Las Vegas that I struggle with is the current state of gambling there. In your article, you said, "… the reality is that slowly but surely, gaming revenue has become less and less of the overall revenue."
Did tighter slots and less desirable table rules cause folks to play less or are gamblers staying home to gamble because it's cheaper to do so? Maybe both? The casinos are trying to compensate for the lost revenue. The attitude of management seems to be, "If they want to gamble, they'll do that at home… so we have to sell them shopping, restaurants, clubs and shows."
But, as far as I'm concerned, many of those attractions are available all over and at home, too. All I'm saying is… the single biggest reason I went to Vegas was for the gambling and the comps; the shows and pools and shopping, etc. were secondary. Vegas seems to be 180 degrees turned around from what I used to know and love… and I'm not that old!
It's not a big complaint, though. It's not really even a complaint at all. It just feels weird to me. But that feeling is keeping me home for now.
All the best,
Mike from Syracuse, NY, USA
Ted Responds:
With gambling, we do have a question of whether the chicken or the egg came first. I'm of the thought that as properties had to manage their huge debt loads, they tightened up the slots. Which made people psychologically less inclined to gamble as much. (Fewer rewards triggering that happiness area of your brain).
Caesars Entertainment CEO Gary Loveman went on record a couple of years ago at a gaming conference, saying (and I'm paraphrasing) that he hoped his competitors also kept their slots tighter as well for now. IE, he was hoping there wasn't any kind of "We have the loosest slots" wars like you saw in the previous decades. (Long time visitors will remember that casinos used to have big signs touting that some of their slots paid back 99%, and/or that they had the loosest slots in town).
Then along came 6 to 5 blackjack (when a blackjack should pay back 7.5 to 5) and the new penny slots, which are cute but have a higher hold. Then along came the entertaining slots with all the videos and chairs that rumble in an attempt to make you forget how quickly they are eating your money.
At the end of the day, people started to realize that if you put $100 in a slot machine, you'll most likely kiss it goodbye pretty quickly. Alluding to what I wrote in Newkirk's Notes, if you put that same money toward a great show, meal, or tour, you'll have a definitive reward/return and a fantastic memory.
Next week, we're going to talk about the Tropicana's planned venture into a new, massive shopping area and the fallout of Treasure Island's decision to do the same (which we've covered in the past). I personally agree that the saturation will be way too much and don't see how it all can be successful. That is unless and until we get out of the 3.3 million visitors-a-month rut we are in and grow the market.
But, I don't believe we can grow the market without bringing back gamblers. As you noted, a major trend across the U.S. is awesome shopping districts. If you live in a bigger city, you probably have plenty of amazing shopping options. And even if you don't, you're probably a couple hours away from some. We need to treat gambling as more than just an amenity, and return gambling in Las Vegas to that special experience that can't be replicated.
In the long run, I think this shopping craze will go down in history as a semi-failure along with the "kid friendly" push of the 1990's. Then, hopefully we'll get back to the core of what makes Las Vegas special. The ability to spend your morning at the Grand Canyon, your afternoon playing games that don't empty your wallet in no time flat, your evening at a special restaurant you're not going to find in your local gaming venue, and your evening taking in your choice of world-class entertainment.
Las Vegas is the Entertainment Capital Of The World. While great shopping is a nice amenity, I hope it isn't what we become known for.

We love to hear from you, and value your feedback! Here's how to participate:
Want to comment on a current reader post? Use the comment box on that particular web page. Many of the stories we post also have comment boxes at the end of the story. Make your voice heard!
Drop us an email at AccessVegas@AccessVegas.com – We read them all!
Call our recorded comment line at 702-507-0055. We listen to every call.
---
No related links found