Serving Las Vegas Visitors and Residents Since 1999
Welcome to the Insider Vibe! This is the official newsletter of AccessVegas.Com. We talk about the Las Vegas activities you really care about.
Need to contact us? Send feedback to
AccessVegas@AccessVegas.com
Missed an issue? Click to Read Back Issues Online.
---
AccessVegas.com Quick Info Menu:
| | |
| --- | --- |
| Las Vegas Essentials | Featured Shows |
Las Vegas Events
---
Hyde Bellagio Honors National Breast Cancer Awareness Month With 'Bella Pink' Liquid Nitrogen Cocktail – Hyde Bellagio will honor National Breast Cancer Awareness Month by donating a portion of the proceeds from the sale of each specialty Bella Pink cocktail to the American Cancer Society.
MGM Grand Invites Professional Bull Riders Finals Fans For Drink Specials And Live Entertainment – The Top 39 world's bull riders will take over Las Vegas for the 2012 Professional Bull Riding (PBR) Built Ford Tough Series World Finals from October 22 to October 28, 2012 along with a week of bull riding-themed activities. MGM Grand Hotel & Casino, the "Home of Champions," is the Official Host Hotel of the event.
Tacos & Tequila Las Vegas Presents Ghostly Halloween Menu Treats – Chef Saul Ortiz added new goodies to Tacos & Tequila (T&T) inside Luxor Hotel and Casino menu for the spooky holiday from October 26 to November 4.
In honor of the All Hallow's Eve, T&T will unveil the wickedly delicious concoction; Devil's Kiss Martini, rimmed with chocolate and mixed with Patron XO, Stoli vanilla vodka, cream and amaretto. The newest cocktail is priced at $12 and exclusively available in the entire month of October.
Haunting new appetizers will definitely spice things up including all-new ghost pepper salsa made with ghost peppers, peeled tomatillos, roasted tomatoes and garlic served with a basket of fresh tortilla chips for $3.
Public House Introduces Barstool Lunch Specials At Luxor Hotel And Casino – Barstool Lunch specials at Public House Las Vegas inside Luxor Hotel and Casino offers a tasty lunch combination different from the average lunchtime routine. The specials include a choice of one of the restaurant's gourmet sandwiches and an ice cold Bud or Bud Light for $16. The specials are available from Monday through Thursday from 11 a.m. to 3 p.m.
Heartland Grill Debuts At Stratosphere With Cowboy Chic Comfort Food – Stratosphere Casino, Hotel & Tower unveils the grand opening of an original concept – a grill-restaurant in a sleek yet cozy "cowboy chic" atmosphere, McCall's Heartland Grill. The restaurant offers fresh coastal seafood, hearty Midwestern-style steaks and an array of creative comfort food. It also features intimate booths, natural woods and stacked stone.
Glittering Lights at Las Vegas Motor Speedway Announce Sponsors Participating in the 2012 Holiday Season – Glittering Lights announces its sponsors from a dozen of local and national organizations for the Las Vegas' largest regional light show for the 2012 Holiday Season. Glittering Lights, the holiday drive-through spectacular at Las Vegas Motor Speedway, will be open every night beginning November 16, 2012 to January 6, 2013, Monday through Thursday from 5:30 p.m. to 9 p.m. and Friday through Sunday from 5:30 p.m. to 10 p.m.
Sugar Factory Offers Lavish Prix Fixe Menu On New Years Eve – Executive Chef Michael Piekarski made a special four-course menu in celebration of the arrival of the New Year on December 31, 2012 at Sugar Factory American Brasserie inside Paris Las Vegas.
New Year's Eve prix fixe menu of Sugar Factory will be available at two different dining locations within the venue. Priced at $150, guests can have their dinner in the dining room. For breathtaking views of the Bellagio fountains, guests can dine in the outdoor seating on the patio priced at $250. The menu will be served at 7:30 p.m. and 9:30 p.m. The standard menu and seating of the American brasserie will proceed after midnight to continue the festivities.
---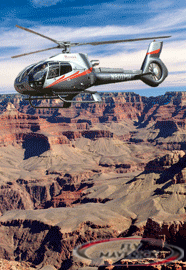 Maverick Silver Cloud Grand Canyon Tour – Birds eye view of Lake Mead and Hoover Dam. Get a close look at the extinct volcano Fortification Hill. Keep an eye out for wildlife along the way. Fly back through the Grand Canyon on your way to the Bowl of Fire full of flaming red rock formations. Conclude your journey with an exciting flight between the hotels on the Las Vegas Strip!
---
Rod Stewart by Sarah Jane Woodall
Young At Heart With Energy To Spare, Rod Stewart's Performance Doesn't Disappoint – Vegas once had a reputation as the place where popular entertainers go to die – the stereotype of the fat, faded star languishing in a leisure suit, warbling golden oldies in a lounge was sadly appropriate as little as ten years ago. The town has since gone through something of a rebirth, with currently popular acts making regular stops here – though we still get our fair share of the classics. Rod Stewart is one of these regularly appearing classic rock idols – but his show is about as far from the leisure suit/lounge shtick as you can get.
Kevin Burke: Mind Blowing Comedy by Terri D'Richards
Kevin Burke: Mind-Blowing Comedy Brings Hilarity To Hooters – Armed with a deck of cards, a sharp wit and a staple gun, Kevin Burke wages war on generic comedy show formats, creating his own unique hybrid style by reaching into a large bag of comedic/clairvoyant tricks in order to amuse on more than one level. The self-declared "world's only psychic comedian" makes good use of an intimate venue, interacting with his audience and keeping the proceedings casual. His relaxed demeanor belies an ambitious schedule, performing "Mind Blowing Comedy" at Hooters Hotel Casino, as well as starring in the solo comedy Defending the Caveman on the Strip at Harrah's.
---
Newkirk's Notes – comments on Las Vegas from AccessVegas.Com publisher Ted Newkirk:
Ted is taking a few days off for his birthday and to spend time with out-of-town family. He'll return next week, and notes that Members Mania will indeed return in November.
Enjoy this issue as prepared by staff.
Associate Editor / News Researcher: Rick Ziegler
Concerts and Headliners: Amy Rayner-Cooley
---
What We're Watching – Vegas Videos You'll Enjoy
---
We love to hear from you, and value your feedback! Here's how to participate:
Want to comment on a current reader post? Use the comment box on that particular web page. Many of the stories we post also have comment boxes at the end of the story. Make your voice heard!
Drop us an email at AccessVegas@AccessVegas.com – We read them all!
Call our recorded comment line at 702-507-0055. We listen to every call.
---
Latest Concerts Added This Week!
There is no better place to see your favorite acts then in Las Vegas! You're relaxed, can enjoy a fine meal, have some cocktails without the worry of driving, and no alarm is going to jar you awake all too early the next morning.
---
More Las Vegas News – Shows – Events
No related links found