Serving Las Vegas Visitors and Residents Since 1999
Welcome to the Insider Vibe! This is the official newsletter of AccessVegas.Com. We talk about the Las Vegas activities you really care about.
Need to contact us? Send feedback to
AccessVegas@AccessVegas.com
Missed an issue? Click to Read Back Issues Online.
---
AccessVegas.com Quick Info Menu:
| | |
| --- | --- |
| Las Vegas Essentials | Featured Shows |
---
Las Vegas Hotels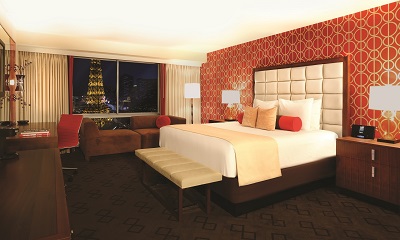 Bally's Jubilee Tower Offers New Accommodations With Great Views At Affordable Rates – Bally's new Jubilee Tower rooms encompass 450 square-feet and offer unparalleled views of the Las Vegas Strip. The renovated accommodations yield a modern and stylistic welcoming atmosphere. Various geometric patterns create a contemporary feel, set with neutral tones and striking pops of red visible throughout decorative accents and fashionable wall coverings.
---
Las Vegas Shows, Headliners, And Concerts
---
Everything Football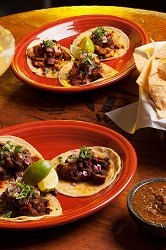 Cabo Wabo Cantina Inside Planet Hollywood Welcomes Football Fanatics With The Largest Projection Screen And Taco Buffet – Cabo Wabo Cantina inside Miracle Mile Shops at Planet Hollywood Resort & Casino is now offering food and drink specials during all college and regular season football games in the main dining room, as well as in the viewing room on the upper level.
The most popular football games of the season will be shown on multiple high-definition big screen televisions throughout the rockin' Strip-side restaurant. Game time specials include $19 buckets of Dos Equis, $10 Waboritas, $8.95 Cotija Cheese Crusted Quesadillas and $14.95 Nacho Platters.
---
Las Vegas Attractions
---
Zappos / Downtown Las Vegas
---
Dinner And Drinks
---
Las Vegas Economy And Real Estate
---
More Las Vegas News
---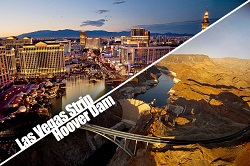 Neon Dream Helicopter Tour – Get ready to witness a few amazing landmarks on this Hoover Dam helicopter tour, which also includes a sunset trip down the Las Vegas strip. Get your camera ready for a once-in-a-lifetime view! Soar over the Hoover Dam – an architectural wonder, as you experience panoramic vistas of Lake Mead, one of the largest man-made lakes in the world. Conclude your tour with intimate, sunset views of the Strip's mega resorts and hotels including iconic landmarks such as the Bellagio, Caesars Palace, Stratosphere Tower, Luxor, Eiffel Tower and historic downtown and the Las Vegas Strip as the city's famous lights come on in the desert twilight.
---
Upcoming Las Vegas Events And Holidays
---
Top Tickets For All United States Events
Did you know that we not only sell premium concert and event tickets for Las Vegas, but also for the entire United States as well? If you can't make it to Vegas, treat yourself to some great seats for something near you:
---
Newkirk's Notes: The Boss Speaks…
Newkirk's Notes are comments and insight from AccessVegas.Com publisher and 20+ year Las Vegas resident Ted Newkirk:
Hello From Las Vegas! – Well, for those of you who avoid visiting during our scorching-hot summers, the coast is clear (at least until about May of 2014). Our 10 day forecast has highs in the 70's and 80's F. October's average high is only 81, with it falling off quickly in November (67) and December (57). Also, keep in mind that those are highs. During the day, 65 with plentiful sun feels great! But here in the Mojave desert, it drops quickly at night. Pack accordingly.
Locals Casinos – Many of our readers rent a car and stay at various "locals" properties around town. I want to point out that this is absolutely NOT something we suggest unless/until you have visited numerous times and taken the time to check out some of these properties so that you know they are right for you. The upside? Easy and generous comps. The recession isn't over here in Southern Nevada and these properties need business.
My suggestion? Take the free shuttle to the Orleans, M, or Sam's Town (call each property for details) and give them some play. You'll be downright surprised/shocked at how great the offers are that start to show up in your mailbox.
But for you first-timers who are just studying up or those who have only visited a few times (or only come for a week once a year), focus on The Strip with a non-weekend evening foray into the downtown Fremont Street Experience. Downtown is very competitive and the gaming odds and food specials are somewhat comparable to "locals" properties.
Why avoid downtown on weekends now (if you can)? Fremont Street and Fremont East have gotten so popular, that you're dealing with some serious crowds, packed tables, and many of the video poker bars are pretty much completely full. In addition, downtown is the home of events like First Friday. Plus, more and more big-name concerts and TV events that really clog up the area. Visit downtown during weeknights (and earlier in the week if possible) and you'll be able to enjoy it with some elbow room.
Hope you are enjoying this issue!

Associate Editor / News Researcher: Rick Ziegler
Concerts and Headliners: Amy Rayner-Cooley
---
What We're Watching – Vegas Videos You'll Enjoy
Siegfried & Roy Kicked Off 10th Annual Oktoberfest At Hofbrõuhaus Las Vegas 2013

– Magicians of the century, Siegfried & Roy kicked off Oktoberfest as honorary keg tappers for the ninth year. The six-week celebration continues through October 31. Hofbrõuhaus Las Vegas offered guests the chance to party as if they were in Munich, Germany for a night as the beer flowed and the Oktoberfest spirit abounded. Hofbrõuhaus Las Vegas is the first German/Bavarian beer hall and restaurant in Las Vegas and is located across the street from the Hard Rock Hotel/Cafe.

Siegfried & Roy: A Video Tribute To The Famous Magic Show In Las Vegas

– Long before Cirque or Celine, Siegfried and Roy was the must-see show in Las Vegas, selling out at The Mirage night after night at a reported salary of over $1 million per week (combined). If you were lucky enough to see them back in the day, relive the memory with this video montage. If you never saw them, now is your chance to brush up on Las Vegas history.

American Idol Winner Taylor Hicks Headline's Show At Paris Las Vegas

– Take a peek at the American Idol winner and headliner, Taylor Hicks, show at Paris Las Vegas.
---
Members Mania – We Love Our Readers!
Just read your article on Britney Spears and her deal with Planet Hollywood. I can't believe anyone would pay her so much to lypsinc her recordings. Every time I've seen her perform on TV, she doesn't sing live, just lyp syncs.
Anyone who has a halfway decent voice can have their voices enhanced and then backed up by background singers and sound very professional. Given her past exploits, is she really to be relied upon to fulfill her obligations??
Bill from Connecticut
Ted Responds:
Good notes and questions.
I confess that Britney isn't my taste in music (which ranges from the 80's pop-metal which I grew up with to both traditional and smooth jazz depending on my mood). However, I'm obviously familiar with her hits, her antics (including a quickie Vegas marriage and shaving her head) and all the rest. And yes, I have seen her perform on TV a number of times, which did seem to involve lip-synching.
For those wondering: Lip-synching is when an artist pretends to sing while the vocals are actually pre-recorded. This is often done by performers who do a very physically active show with lots of dancing, leaving them a little too breathless to sing properly. It is also done with artists whose voices are "doctored" in the studio and who simply are not the best live singers.
Legal disclaimer: We're not saying that either specifically applies to Spears.
For the record, couple of recent articles indicated that Britney has been in vocal training and will be doing live singing.
Will Britney be able to hold it together and not miss any performances? Will her fan base turn out over the course of 100 shows over two years (hoping to fill around 4500 seats for each show)? As we've noted, her demographics somewhat fall in between traditional show-goers and the club crowd. This is a group of fans who grew up with dance-enhanced concerts and should enjoy the show.
If she's successful, will she put a hurt on club attendance (which some note is waning a bit), or will people see her show then head straight for a club?
We have read recent reports that ticket sales are below expectations early on. But she may draw a nice walk-up crowd as the younger demographic living in neighboring states are know to just pack up and come here on a whim (as opposed to planning their trip ahead of time, buying show and concert tickets well in advance to get good seats, etc).
Lots of questions. We'll watch it unfold. Caesars Entertainment has quite a bit riding on The Linq, Britney, and their Gansevoort (Bill's/Barbary Coast) projects. None of which really seem aimed at the traditional Las Vegas visitor.

We love to hear from you, and value your feedback! Here's how to participate:
Want to comment on a current reader post? Use the comment box on that particular web page. Many of the stories we post also have comment boxes at the end of the story. Make your voice heard!
Drop us an email at AccessVegas@AccessVegas.com – We read them all!
Call our recorded comment line at 702-507-0055. We listen to every call.
---
No related links found