Serving Las Vegas Visitors and Residents Since 1999
Welcome to the Insider Vibe! This is the official newsletter of AccessVegas.Com. We talk about the Las Vegas activities you really care about.
---
AccessVegas.com Quick Info Menu:
Las Vegas Essentials

Seasonal Vegas Information

Featured Shows

Photos and Wallpaper
Newkirk's Notes – comments on Las Vegas from AccessVegas.Com publisher Ted Newkirk:
Hello From Las Vegas! Well… I'm still in computer hell. One desktop is in the shop, we (hopefully) finally have all the parts for the back-up desktop. I'm losing a ton of time from all of that stuff and working off my laptop with 3 external drives plugged into it! Those (relatively) new drive enclosures that let you quickly and easily attach a hard drive from a desktop computer to the USB port of any other machine are lifesavers!
So… still no Members Mania this week (hopefully next week). And we still have one bug left in the contest software before we roll out a great slate of giveaways that we've lined up for you. Computer gremlins… hate them!
Romance In Vegas – Yahoo Travel just put out a list of the Top 10 most romantic U.S. cities (article):
1. Honolulu
2. Charleston
3. San Francisco
4. New Orleans
5. Santa Fe
6. San Diego
7. San Antonio
8. Las Vegas
9. Miami
10. New York
They notedáThough renowned for its debauchery and what-happens-in-Vegas-stays-in-Vegas shenanigans, Sin City is also ideal for rekindling passion. We agree. If you tend to make Las Vegas a family trip, try it without the kids. You just may be amazed at the sparks that fly!
Don't Lose That Ticket – Important advice for you sports bettors: After nearly 18 years living here, you think that I'd learn! I took Oregon State with the points over TCU in the opening game of the college football season. Oregon State is traditionally underrated and I was getting 13 points. (If Oregon State lost by less than 13 points, I won my bet). They only lost by 9. I won!
The problem? I've completely misplaced the betting slip I need to claim my winnings. When you bet, treat those tickets like you'd treat cash. If your bet wins, they might as well be cash as anyone possessing the ticket can cash it in.
Also keep in mind: You CAN redeem them by mail within a certain time period. That information is usually on the back of the ticket. So, feel free to make a bet on a game that occurs after you've left town. But keep in mind that they print those things on the cheap receipt paper. Keep it in your wallet for too long, and it will smear off or fade. Expose it to sunlight for too long, same story. Don't even think about getting it damp (let alone wet). Happy betting!
Presidential Remarks Still Hurting Us? – Mayor Goodman found out first-hand from a Financial Crimes Investigators conference here recently that their attendance would have been some 30% higher if not for the lingering affects of President Obama's anti-Vegas remarks. While Obama has made Vegas-friendly remarks while in town (duh), he hasn't been quick to make them in any other forum. The Mayor would like to see that rectified. More on this: Obama statements still hurting Las Vegas convention business
Ricky Nelson Remembered – Our friend John Earl and his Boogieman (Rhythm and Blues) Band open for Matthew & Gunner Nelson — pop band Nelson, anyone remember "(Can't Live Without Your) Love & Affection" — in a tribute concert to their father Ricky Nelson Friday Sept. 24 at 7 PM at the Henderson Events Plaza, 200 S. Water Street in Henderson (of course). Admission is free and the concert is in conjunction with the weekend-long Super Run Classic Car show. More Details: http://x.co/64AY
Enjoy This Issue!

Associate Editor: Amy Rayner-Cooley
News Researcher/Editor: Mark Jacobs
---
---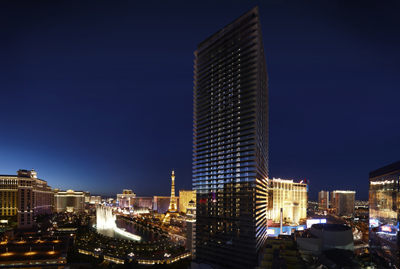 Cosmopolitan Of Las Vegas Announces Partnership With Marriott International's Autograph Collection – The Cosmopolitan of Las Vegas, opening December 15, 2010, announced today that they have entered into a distribution agreement with the Autograph Collection, Marriott International, Inc.╣s (NYSE:MAR) portfolio of upper-upscale and luxury independent hotels and resorts. The Cosmopolitan of Las Vegas, a design focused independent luxury brand, will be the Autograph Collection's first member resort in Las Vegas. The partnership will provide The Cosmopolitan of Las Vegas access to one of the largest databases in the hospitality industry, while offering strong and established relationships in the group and convention markets.
Golden Nugget Hosts First Annual Fall Beer Festival – The Golden Nugget Hotel & Casino will host their first annual Fall Beer Festival during a two-day event on October 15 & 16. This two-day festival brings together consumers, craft beer vendors, live music, great food and hundreds of beers in two very different events.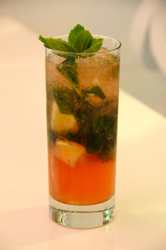 Rhumbar Las Vegas Introduces The Sinful "X-Rated Mojito" – In the city of sin it's often unusual to find an X-rated item with a sweet twist. RHUMBAR, the stylish drink spot with a Strip-view patio, introduces Sin City's sexiest cocktail, the "X-Rated Mojito." Available on Monday nights at "Pink Sugar Jam," the naughty but nice cocktail will put guests into the rock 'n' roll groove with a sweet and refreshing blend of rock candy, mint leaves and the ever-so-daring X-Rated Fusion Liqueur. "Pink Sugar Jam" is the liveliest way to enjoy the Las Vegas Strip on Monday nights, featuring live rock mash-ups and acoustic accompaniments by talented guest musicians. A great starting point for Vegas' hottest industry night, revelers will enjoy sipping the stimulating "X-Rated Mojito" while percussionist DJ Rodney tantalizes the ears with rock-inspired beats. Kicking off at 9:30 p.m., the weekly lineup will include a range of talented musicians from up and down the Strip.
Sip Bordeaux In September With Festivino At The Venetian And The Palazzo Las Vegas – The Venetian Resort-Hotel-Casino and The Palazzo« Las Vegas are pleased to announce Festivino, a celebration of Bordeaux throughout the month of September. Guests will be able to enjoy three quality Bordeaux wines by the glass at The Venetian and The Palazzo casino bars such as Laguna Champagne Bar and Fusion Bar for affordable prices. Select choices from this premier winemaking region of France will also be showcased in three-course prix fixe menus from two of Las Vegas' foremost French eateries, Morels French Steakhouse & Bistro at The Palazzo and Joachim Splichal's Pinot Brasserie at The Venetian, along with a special poolside Bordeaux tasting event on September 24 at AZURE Luxury Pool at The Palazzo. Wine lovers can immerse themselves into the complete experience with the Bordeaux package, which includes accommodations at The Venetian and The Palazzo at a reasonable rate.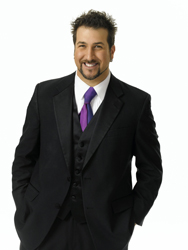 Joey Fatone Hosting "The Price Is Right – Live" Stage Show At Bally's Las Vegas – "The Price is Right û Live" Stage Show at Bally's Las Vegas welcomes special celebrity host Joey Fatone for an exclusive limited run through Sept. 25, 2010. The show, from FremantleMedia, producers of "American Idol" and "The Price Is Right" TV shows, features such fan-favorite games as "Plinko," "Cliff Hangers," "The Big Wheel," and of course, "Showcase Showdown." Joey Fatone will enlist audience members to play for their chance to win thousands of dollars in cash and prizes.
Tropicana Las Vegas Brings A Taste Of South Beach To The Strip With Their New Steakhouse, Biscayne Steak, Sea & Wine – Tropicana Las Vegas welcomes the city's newest steak and seafood restaurant, Biscayne Steak, Sea & Wine as part of Tropicana's Phase 1 $165 million transformation. Biscayne captures the elegance and seduction of South Beach cuisine, offering sizzling prime cuts, Safe Harbor certified fresh seafood and an original wine list, setting the scene for a perfect night on The Las Vegas Strip.
"Project Runway" Co-Host To Show Women How To Make It Work At The Forum Shops Caesars Las Vegas – Chance for Fans To Meet-and-Greet Popular Style Expert and Star of the Lifetime TV Hit Reality Show – Style expert Tim Gunn will be at The Forum Shops at Caesars to share his expertise as he hosts the Fall 2010 fashion show on behalf of Lucky Brand Jeans, a Liz Claiborne Inc. brand. Guests will see both men's and women's fall looks and receive invaluable fit and style tips. Event is open to the public; seating is open but limited.
CSI: The Experience Celebrates First Successful Year Of "Cracking The Case" At MGM Grand In Las Vegas – CSI: The Experience, the popular, worldwide phenomenon based on the hit CBS show, celebrates an exceptional first year at MGM Grand on the Las Vegas Strip. In honor of the first anniversary, CSI: The Experience will donate $1 from every ticket sold during the anniversary celebration, September 20-26, to the Nevada Victims of Crime Program. A challenging and fun multi-sensory attraction, CSI: The Experience places guests in the role of crime scene investigator as they solve one of three true-to-life mysteries.
Oktoberfest Is In The Air- Hofbrauhaus Las Vegas Kicks Off Oktoberfest On Saturday, September 18th – October is fast approaching and you know what that meansàOKTOBERFEST! The festival that began as a celebration of the marriage between Prince Ludwig of Bavaria and Princess Therese of Sachsen-Hildburghausen, is once again upon us and what better place to celebrate it than at Hofbrauhaus Las Vegas. The restaurant/beer hall celebration, which has grown annually to become one of the largest celebrations of the year, has drawn vast comparisons to the real Oktoberfest held annually in Munich, Germany.
Legendary Comedian Don Rickles, a.k.a. Mr. Warmth, Returns To The Orleans Showroom – Celebrated entertainer and Las Vegas mainstay Don Rickles brings his one-of-a-kind comedy back to The Orleans Showroom October 16 and 17, each evening at 8 p.m. Rickles took his first step toward national fame in 1957 when Frank Sinatra wandered into the small Hollywood nightclub where Rickles was performing.
---
Featured Tour û Enjoy Las Vegas!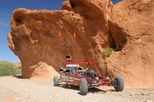 Valley Of Fire Buggy Tour in Las Vegas û Drive a buggy on an guided off-road adventure through the dramatic red rock formations of the Valley of Fire. Take a smooth and easy ride through the spectacular desert landscape on an exciting, but safe, half-day adventure not too far from Las Vegas.
---
Members Mania – We Love Our Readers!
New posts should return next issue. In the meantime, check out the posts below which have new comments added to them.

We love to hear from you, and value your feedback! Here's how to participate:
Drop us an email at allvegastv@aol.com – We read them all!
Call our recorded comment line at 702-507-0055. We listen to every call.
---
More Las Vegas News – Concerts – Events
No related links found