Serving Las Vegas Visitors and Residents Since 1999
Welcome to the Insider Vibe! This is the official newsletter of AccessVegas.Com. We talk about the Las Vegas activities you really care about.
---
AccessVegas.com Quick Info Menu:
Las Vegas Essentials

Seasonal Vegas Information

Featured Shows

Photos and Wallpaper
Newkirk's Notes – comments on Las Vegas from AccessVegas.Com publisher Ted Newkirk:
Hello From Las Vegas! Our hundred degree days are done, ane we're settling into some beautiful weather. Highs in the 90's F and overnight lows in the 60's. With our dry climate, not too hot and not too cold.
No Members Mania this week. Don't worry… the newsletter is still packed with tons of the latest Las Vegas news and events!
I got hit with a computer double-whammy this week: Lost the hard drive on my main machine. No problem… I have a back-up machine to jump right in on. Except it started having a memory error (which took some time to figure out). Of course, all of this started happening the Friday before Labor Day weekend and I won't lie: We're not computer techs here. We simply use them to provide you all the great information we put out!
After a number of fruitless hours working on the machines, I realized that some stuff just wasn't going to get done this week.
Fortunately, I do back up my data using a combination of Mozy.com and external hard drives. So… getting back up and running was as painless as the situation could be under the circumstances.
However, some features and giveaways promised for this issue will be delayed a week.
If you are a new reader (or even a long-time reader) this is a great time to go back and enjoy both the newsletter archives and the Members Mania (Readers Questions Answered) archives. There is always something you may have missed, or something new to learn:
Under The Surface – Las Vegas boasts possibly two of the most spellbinding water-bases shows in the world. Le Reve at Wynn Las Vegas and Cirque du Soleil's O. Le Reve now offers a VIP package (starting at $2000 per couple which includes lodging and more) which lets you view the show from beneath the water (through glass, you stay warm and dry). This "show below a show" invites you to see the precisions choreography, divers, breathing stations, scenery shifts and other aspects of the show few ever see. Until now!
We found a great video story on YouTube taking you along for this experience. If you're game to spend the money, this will give you a stunning preview. If this is a little out of your budget, you can still enjoy this well-produced story that takes you up-close: Le Reve Las Vegas "Diving The Dream" VIP Package Preview Video
Against The Wind – I've made it no secret that I'm an aviation fan. One of the great things about living in Las Vegas is the heavy flow of air traffic and the ease of watching it all (including listening to the control tower on your car radio) at the McCarran Viewing Area (map). I follow a blog written by a long-time airline captain, who recently wrote about a windy Las Vegas landing. Some of the stuff is on the technical side, but it is a nice look at what it takes to bring a plane down during some of our wind-swept weather: http://flightlevel390.blogspot.com/2010/08/checklist.html
Fremont Street Experience Garners Top 10 Award – We've never hid our love of downtown Las Vegas (the Fremont Street Experience, aka "old Las Vegas".áTripAdvisor concurs and has recently named Fremont Street Experience as one of the "Top 10: Free Things To Do in the United States."áAlso included on the list are: the Big Apple Greeter and the Staten Island Ferry in New York, the Pearl Harbor exhibit in Hawaii, the Garden of Gods in Colorado, Samuel Adams Brewery in Massachusetts, the Jelly Belly Factory in California, HersheyÆs Chocolate World in Pennsylvania, the St. Louis Zoo in Missouri, and D.C. by Foot in Washington, D.C.
Honestly, if you have not been downtown to Fremont Street, you have not seen all of Las Vegas. Getting there is simple: Just get on any northbound Ace or Duece bus running along The Strip. Get off at the end of the line and you are there! Make sure to go between sunset and midnight so you'll catch the overhead light shows and endless free entertainment.
Liberace Has Left The Building – Almost. Unfortunately, the Liberace Museum has closed citing declining visitor volume and associated declining revenues. Talks to move the collection to a Strip hotel have not come to fruition. Key parts of the collection may be put on tour as a traveling display.
NFL Bars – Each year, our main local paper posts a list of various bars in the Las Vegas area that cater to fans of a particular NFL team. To make the list, a bar must ONLY show the team in question while their game is on and MUST show every single game the team plays. With so many transplants for across the United States (and with a lack of a local NFL team), a long list of bars give fans that "back home" feeling. Check out NFL SEASON 2010: Valley bars get ready for kickoff
Visitation Numbers Show Significant Rise – Nearly 5% more visitors came to Las Vegas in July 2010 (over 3.3 million total visitors for the month) than did in July 2009. It was the largest jump since December of 2005. A couple of times per month, I get a "We're never coming back to Las Vegas" email. Well… someone else is enjoying a Las Vegas vacation in your place!
To those who have repeatedly rang the death knell for Las Vegas the past few years and have openly mocked people like me who said "It's not that bad, we'll be fine, Las Vegas is still fun, people will be back" I simply say this:
I told you so.
Enjoy This Issue!

Associate Editor: Amy Rayner-Cooley
News Researcher/Editor: Mark Jacobs
---
---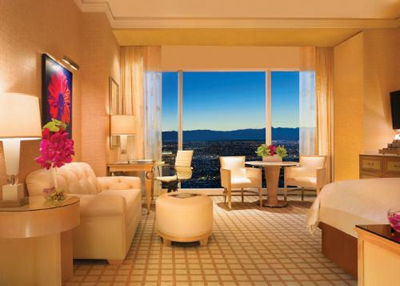 Wynn Las Vegas Unveils Newly Renovated Rooms – Wynn Las Vegas continues to set the bar for luxury and excellence in Las Vegas and unveils the first completely renovated resort rooms at Wynn. Designed by Roger Thomas, Executive Vice President of Design for Wynn Design and Development, the rooms feature rich new finishes–including wallpaper, carpets, chairs, couches and lamps–while maintaining the functionality, spaciousness, configuration and casually elegant residential quality that has become the hallmark of Wynn resorts.
Qua Baths & Spa and Color, A Salon By Michael Boychuck Offer Treatments In Las Vegas To Rejuvenate And Re-Energize – Autumn is the perfect time to re-energize the senses and indulge in relaxation. This season Caesars Palace, Qua Baths & Spa and COLOR, a Salon by Michael Boychuck, put an emphasis on total beauty with decadent facials, wellness classes, glamorous body paint and head-to-toe pampering. Michael Boychuck "Colorist to the Star's" Fall Style Tip: "Loose, soft curls will be a big hit this fall, what I call 'wrap around curls.' To achieve this look, start your curls from root to end, rather than the other way around. This will leave you with a carefree, beautiful bouncy look."
Rockhouse Las Vegas Rebels With Back-To-School Bash – It's time to party before starting those papers, and booze before opening those books. Summer is slowly coming to an end and it's time for new notebooks, new professors and hoards of homework û but not before one last hoorah. Rockhouse invites revelers to ring in "Another Effen School Year" Monday, September 20. Vegas' only ultra-dive bar bleeds red and black, and will let its true colors show with back-to-school specials for UNLV students.
Caesars And Rio Las Vegas Heat Up With Four Days Of Mexican Independence Holiday Celebrations – Commemorating 200 years of Mexican Independence, the fun begins with Latin singing superstar Luis Miguel as he spices things up with four nights of special holiday concerts during Mexican Independence Day week at The Colosseum at Caesars Palace. One of the most successful and prolific musical artists in Latin American history, Miguel takes the stage at 9 p.m. nightly Sept. 15-18. Miguel's string of chart-topping hits is virtually unrivaled and he has consistently broken many box office records.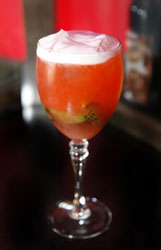 Celebrate Mexican Independence All Month With Ambhar Tequila Drink Specials At Fusion Mixology Bar Palazzo Las Vegas – In honor of Mexican Independence Day on September 16, Fusion Mixology Bar at The Palazzo is offering Ambhar tequila drink specials throughout September. 2010 marks the bicentennial year of Mexico's independence and the Latin-inspired Fusion bar featuring spectacular hand-crafted cocktails with ingredients from Mexico is the best place on the Strip to celebrate. Trained mixologists use fresh fruits and the muddling technique of grinding sugar and fresh limes and lemons to create one-of-a-kind libations.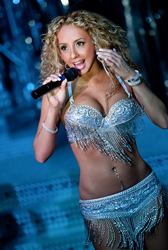 Fantasy Las Vegas Introduces Bombshell Vocalist Lorena Peril – FANTASY, the Strip's most exciting adult revue, just got even hotter with the introduction of powerhouse vocalist and exotic beauty, Lorena Peril. In celebration of its 11th anniversary, FANTASY at Luxor reveals 17 high-energy scenes, brand new choreography, special guest performers and a singing starlet that will keep the temperature rising in Las Vegas. Peril takes center stage alongside FANTASY's sizzling, international cast in this engaging, intimate production great for both couples and singles alike. Every seat in Luxor's Atrium Showroom provides up-close-and-personal views showcasing a gorgeous lineup of dancers who captivate audiences, luring them into their wildest fantasies.
---
Featured Tour û Enjoy Las Vegas!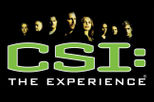 CSI: The Experience Tour in Las Vegas û Based on the hit CBS TV show CSI: Crime Scene Investigation, this interactive attraction is a must for any budding CSI Agent! At the MGM Grand Hotel and Casino on the famous Las Vegas Strip, delve into one of three different crime scenes and see if you have what it takes to uncover the truth.
---
Members Mania – We Love Our Readers!
New posts will return next issue. In the meantime, check out the posts below which have new comments added to them.

---
We love to hear from you, and value your feedback! Here's how to participate:
Drop us an email at allvegastv@aol.com – We read them all!
Call our recorded comment line at 702-507-0055. We listen to every call.
---
More Las Vegas News – Concerts – Events
No related links found