Las Vegas Attractions
Newkirk's Notes: The Boss Speaks…
Newkirk's Notes are comments and insight from AccessVegas.Com publisher and 20+ year Las Vegas resident Ted Newkirk:
Hello From Las Vegas! – Newkirk's Notes is now part of our is now part of our AccessVegas.com Premium Insiders Advantage. Click the link to learn all about how you can get our super-exclusive "no coupon needed" list of Las Vegas casino food and drink specials, professional answers to your Vegas questions, and the inside scoop on Las Vegas from me and my staff.


Associate Editor / News Researcher: Rick Ziegler
Concerts, Headliners, Special Events: Puneet Adobe
Hot Hotel Happenings- Save Big Now!
Save Big As A Premium AccessVegas.com Insider!
You're enjoying our complimentary Insider Vibe Newsletter. Did you know we offer more? More Vegas Savings? More Vegas Help? More Vegas Advantage?
Join Our Premium Insider Advantage Club!
For about the price of a cup of coffee each month, you have full access to:
Vegas Super Secret Specials Spreadsheet (list) of hundreds of "No Coupon Needed" Vegas casino food and drink specials. Want a sample? See just a few of the deals we've added in the past week: Hot New Vegas Food/Drink Specials Just Added
Our "Your Guy In Vegas" Feature – Got a Vegas question? Instead of spending too much time looking up information you might not be certain about, fire it to us! We live here, we know Las Vegas, and we'll give you a professional answer. (Some restrictions apply).
Members Mania! – We share the answers to great Vegas questions with all of our Premium Members, helping everyone who pitches in with a premium membership. Plus great visitor feedback that you can learn from.
The True Inside Scoop – AccessVegas.com CEO Ted Newkirk has been writing "Newkirk's Notes" for upwards of two decades, giving members the true inside guide to everything that is going on in Las Vegas. Valuable information from someone in the know to save you time and money!
Find Out More and Sign Up Now!
This Week's Top Tours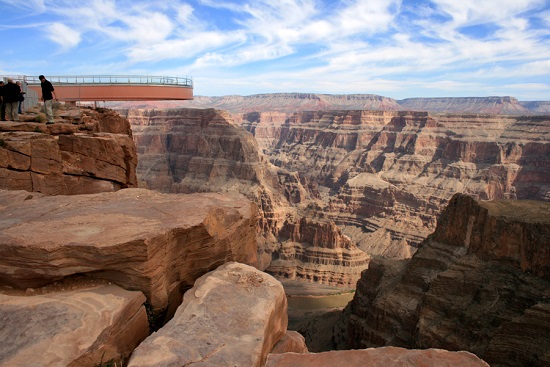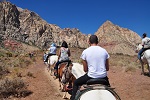 Just 45 minutes from The Strip, the wild west lives with majestic views on a breakfast horseback ride!
Featured Tour Video From Las Vegas

If this looks like fun, you need to add this adventure to your Las Vegas itinerary! Just north of Las Vegas, the stunning Valley Of Fire sits ready to enjoy. Starting around $220 per person (about what you'd lose gambling and spend on shopping, beer, and lunch for the day anyway), you and up to 6 friends will be picked up at your hotel, taken to the Valley Of Fire, get 3.5 hours of dune buggy time over this awesome desert terrain, and lunch and bottled water are included. Then, transport back to your hotel where you can shower up for your night on the town.
For more details, click over to our Valley Of Fire Buggy Tour
ALL tours listed on our AccessVegas.com tour page (link above) have been hand-selected. We only work with the top, most professional companies and operators who vow to give our readers a great experience! We can not recommend nor vouch for tours not listed on here in the newsletter or on our tour page. Questions? Our tour page lists phone contacts where tour experts are available for live help!
Shows, Concerts, And Headliners
Absinthe's Gazillionaire Launches New Web Series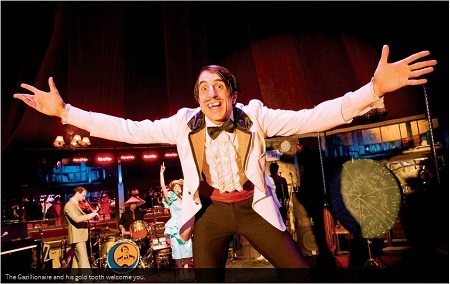 The gonzo, gold-toothed Gazillionaire - the MC for Absinthe at Caesars Palace - is the iconic Vegas celebrity of our time, reveling in the loucheness and excess of Vegas while simultaneously exposing it for the act that it is, mining the exhaustion and bitterness behind the slick faþade for laughs.


Absinthe Las Vegas
Las Vegas In October
JERSEY BOYS' Star Jeff Leibow Hosts Special VIP Event In Advance Of "NF Hope Concert"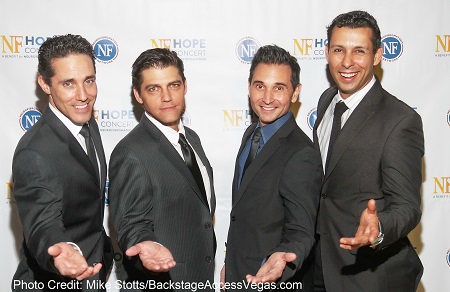 On September 29, 2014, Jersey Boys star, Jeff Leibow, held a special VIP event in advance of the fourth annual "NF Hope Concert" created to benefit the Neurofibromatosis (NF) Network. Held at a private home, the evening included an intimate concert by the stars of JERSEY BOYS and Melody Leibow, wife of Jeff Leibow and co-founder of the NF Hope Concert.
Football Specials
Chayo Mexican Kitchen + Tequila Scores Big With Specialty Football Menu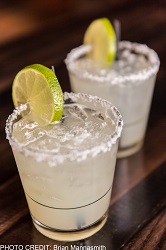 Chayo Mexican Kitchen + Tequila Bar at The LINQ has kicked off football season with game-winning drink specials and a specialty food menu available now through the playoffs.
Football fans will enjoy tasty Mexican fare while watching games on display throughout the restaurant and bar on high-definition televisions. Drink specials include two-for-one Chayo margaritas, priced at $11; a bottle of Corona and Sauza Blue Tequila shot pairing, priced at $9; imported beer buckets with a choice of Dos Equis, Corona or Modelo Especial, priced at $25; draft beers, priced at $5; and beer towers based on availability, priced at $45.
Click To See ALL Football Parties In Las Vegas
Las Vegas Economy And Housing
Home-price rise cools, but Las Vegas shows 12.8 percent gain
U.S. home prices in July increased at the slowest pace in 20 months, reflecting sluggish sales and a greater supply of houses for sale. But Las Vegas showed an annual gain of 12.8 percent, best in the nation.
Las Vegas Hotels And Casinos
Delano Hotel, With Its Hot Desert Theme, Is Cool, Hip, And South Beach Chic
The influence of our neighboring 54,000-square-mile, hot, hot, hot Mojave Desert with 120-degree temperatures in Death Valley permeates much of the new Delano Las Vegas, yet the renovated property is as cool - and hip and South Beach chic - as can be.
'Sons Of Anarchy' Slots Headed For Casino Floor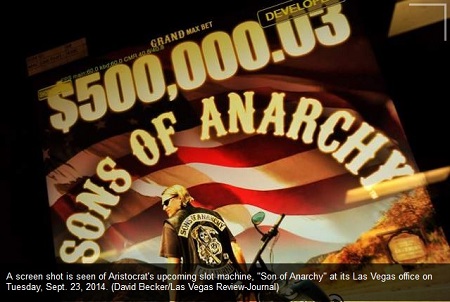 Aristocrat Technologies didnÆt have to sell the producers of the ôSons of Anarchyö television series on the idea of creating a slot machine based on the fictional outlaw motorcycle club. The showÆs top executives approached the gaming company to discuss the concept.
Las Vegas Dining
The Perch Hoping To Take Flight On Fremont With Dining At $10 Or Less
A new dining destination landed at Downtown Container Park. The Perch will be found, umm, perched to the west of the outdoor mall's events stage. While it's great to see another new eatery in Fremont East, it's even better to see one that boasts "18 dishes priced at $10 or less." The Perch also ticks more boxes if you're a fan of light fare, love "farm fresh" cuisine, and enjoy eating as part of a flock (i.e., it's all about those trendy shared plates).
More Las Vegas News
Lake Las Vegas makes a comeback under new owner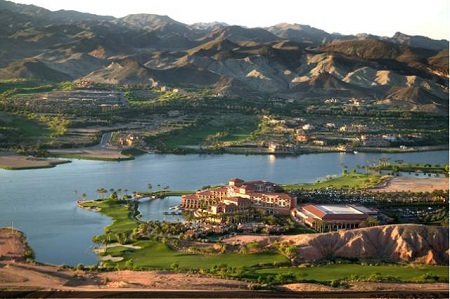 Lake Las Vegas, the picturesque 3,592-acre golf course development built around a 320-acre man-made lake in Henderson, was considered one of the best prime real estate markets to buy into when custom-home lots went up for sale in 1993.
Latest Concerts Added This Week!
There is no better place to see your favorite acts then in Las Vegas! You're relaxed, can enjoy a fine meal, have some cocktails without the worry of driving, and no alarm is going to jar you awake all too early the next morning.
Las Vegas Holidays And Events
Top Tickets For United States Events
Did you know that we not only sell premium concert and event tickets for Las Vegas, but also for the entire United States as well? If you can't make it to Vegas, treat yourself to some great seats for something near you:
What We're Watching!
Vegas Videos You'll Enjoy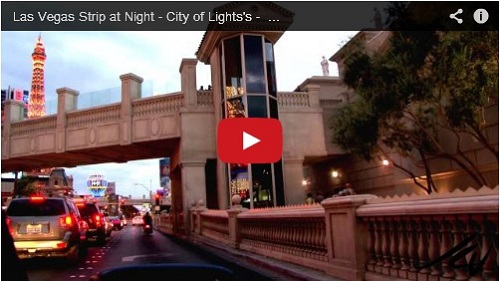 Las Vegas Strip At Night - City Of Lights - 2013 - This place is unreal, it's a fantasy land for adults full of shinny lights, games and attractions to keep you going and going. Video is shot during the "golden hour" when The Strip is just beginning to light up, and pre-dates the LinQ project (oh, the memories)!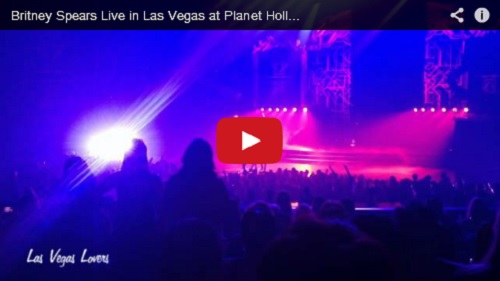 Britney Spears Live In Las Vegas At Planet Hollywood - Various videos from throughout the show taken on an iPhone, gives you a great idea of what to expect if you attend. If Britney isn't your thing, still worth clicking over to watch and find out what all the hubbub is about.
Buzzed By F18's At Death Valley - While on a road trip across country two guys randomly out exploring on a ridge with no clue are surprised by two F18's during training in Death Valley. At the time they had no idea the spot was a regular training area. I literally had just stopped to get a shot of the canyon and some quick video of the rocks at the beginning of the video. Definitely an incredible experience, like double rainbows or something.
Members Mania
Members Mania is now part of our AccessVegas.com Premium Insiders Advantage, where we guarantee to answer premium subscribers questions professionally and share the help with fellow premium subscribers. This and many other benefits are available to our Insiders Advantage subscribers. Please click here to view all benefits, including access to our exclusive Vegas Super Secret Specials Spreadsheet, which we guarantee will save you the cost of the membership!


We love to hear from you, and value your feedback!
Here's how to participate:
Want to comment on a current reader post? Use the comment box on that particular web page. Many of the stories we post also have comment boxes at the end of the story. Make your voice heard!
Drop us an email at AccessVegas@AccessVegas.com - We read them all!
Call our recorded comment line at 702-507-0055. We listen to every call.
Link To Us! - Have a home page, web page, or blog? Link to us, and give yourself and your friends a quick link to find us from your site. Simply link to http://www.accessvegas.com and name the link Access Vegas!
RSS Feed - We now have an RSS/XML feed! Most RSS programs let you visit AccessVegas.com and automatically pull the feed. For those who want to enter it manually, the feed is:
http://www.accessvegas.com/xml/whats-hot.xml
Share the info: Click to Email this newsletter to a friend!
For comments or questions regarding our content or this newsletter write us at AccessVegas@AccessVegas.com
New to the list? See our Newsletter Archives for back issues and subscription info. Don't hesitate to forward this newsletter to friends and associates.
All contents copyright 2014 Ted Newkirk. All Rights Reserved.
Hotel Rates Published Accurate At Time Of Publication
August 27, 2014 ISSN: 1529-2770 About Us Privacy Policy
Physical Address: 3565 Las Vegas Blvd. South #411, Las Vegas, NV 89109
No related links found