Newkirk's Notes: The Boss Speaks…
Newkirk's Notes are comments and insight from AccessVegas.Com publisher and 20+ year Las Vegas resident Ted Newkirk:
Hello From Las Vegas! – Newkirk's Notes is now part of our is now part of our AccessVegas.com Premium Insiders Advantage. Click the link to learn all about how you can get our super-exclusive "no coupon needed" list of Las Vegas casino food and drink specials, professional answers to your Vegas questions, and the inside scoop on Las Vegas from me and my staff.
Associate Editor / News Researcher: Rick Ziegler
Concerts, Headliners, Special Events: Puneet Adobe
Hot Hotel Happenings- Save Big Now!
Save Big As A Premium AccessVegas.com Insider!
You're enjoying our complimentary Insider Vibe Newsletter. Did you know we offer more? More Vegas Savings? More Vegas Help? More Vegas Advantage?
Join Our Premium Insider Advantage Club!
For about the price of a cup of coffee each month, you have full access to:
Vegas Super Secret Specials Spreadsheet (list) of hundreds of "No Coupon Needed" Vegas casino food and drink specials. Want a sample? See just a few of the deals we've added in the past week:
Hot New Vegas Food/Drink Specials Just Added
Our "Your Guy In Vegas" Feature – Got a Vegas question? Instead of spending too much time looking up information you might not be certain about, fire it to us! We live here, we know Las Vegas, and we'll give you a professional answer. (Some restrictions apply).
Members Mania! – We share the answers to great Vegas questions with all of our Premium Members, helping everyone who pitches in with a premium membership. Plus great visitor feedback that you can learn from.
The True Inside Scoop – AccessVegas.com CEO Ted Newkirk has been writing "Newkirk's Notes" for upwards of two decades, giving members the true inside guide to everything that is going on in Las Vegas. Valuable information from someone in the know to save you time and money!
Find Out More and Sign Up Now!
'
This Week's Top Tours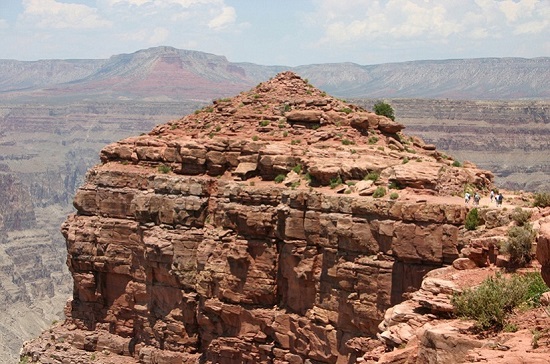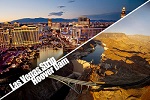 Neon Dream Vegas helicopter tour: Soar out to and over Hoover Dam/Lake Mead, Fremont Experience and entire Strip!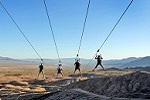 Flightlinez Bootleg Canyon Tour: Soar over the desert at 60 mph seeing scenic wildlife from ziplines.
Featured Tour Video From Las Vegas
If this looks like fun, you need to add this adventure to your Las Vegas itinerary! Just north of Las Vegas, the stunning Valley Of Fire sits ready to enjoy. Starting around $220 per person (about what you'd lose gambling and spend on shopping, beer, and lunch for the day anyway), you and up to 6 friends will be picked up at your hotel, taken to the Valley Of Fire, get 3.5 hours of dune buggy time over this awesome desert terrain, and lunch and bottled water are included. Then, transport back to your hotel where you can shower up for your night on the town.
For more details, click over to our Valley Of Fire Buggy Tour
ALL tours listed on our AccessVegas.com tour page (link above) have been hand-selected. We only work with the top, most professional companies and operators who vow to give our readers a great experience! We can not recommend nor vouch for tours not listed on here in the newsletter or on our tour page. Questions? Our tour page lists phone contacts where tour experts are available for live help!
Shows, Concerts, And Headliners
On Tap For 'Absinthe': Twin Dancing Tandem Of Sean & John
Las VegasÆ twin towers of tap are heading to one of the StripÆs hottest shows. Sean and John Scott, more famously known as Sean & John, are premiering in ôAbsintheö at Caesars Palace on Thursday night. The duo has most recently performed in ôVegas Nocturneö at the CosmopolitanÆs Rose. Rabbit. Lie. but were left without a stage when that show closed July 12.
SLS Hotel And Casino
A Little L.A. Away from L.A. at the SLS Las Vegas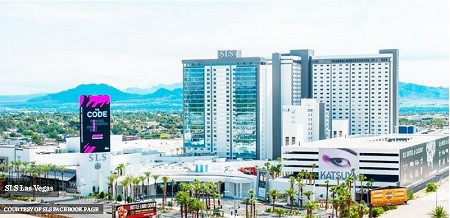 No wonder a local journalist referred to the SLS Las Vegas – the Philippe Starck-infused resort that now inhabits what was once the iconic Saharaùas a ôbest-of-L.A. sample box.ö Inside its gleaming white, palm-fronted face are plenty of Los Angeles imports, courtesy of owner Sam Nazarian: Jose AndresÆ Bazaar Meat; the Griddle Cafe, just the second location of the Sunset Boulevard staple; Umami Burger; the Sayers Club music venue; and, perhaps most brand-forward, some 10,000 square feet of Fred Segal retail space parceled among seven distinct shops.
Fremont Street Experience
Wednesdays Downtown Returns To Fremont East Entertainment District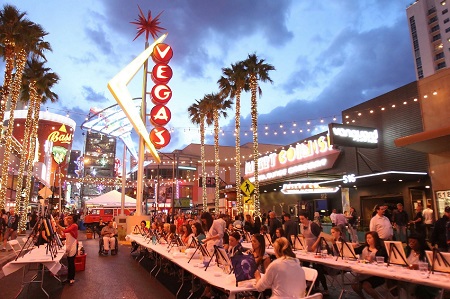 Wednesdays Downtown will go back to Fremont East Entertainment District beginning on Wednesday, October 8, 2014. The weekly event unites local companies to change the region right into a festive block party having a Food Truck Village, Artists Lounge, the ôWorldÆs Finest Happy Hour by Coors,ö Quiet Disco and much more, from 6 p.m. to night time. The autumn number of Wednesdays Downtown will tell you the finish of October.
Las Vegas Attractions
Keith Evans, The City's Lion King, Still Working To Keep His Habitat Alive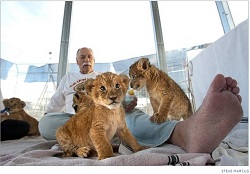 MGM Grand ended its partnership with Evans and his lions in January 2012, a casualty of the hotel's $160 million renovation that led to the construction of Hakkasan and the theater for Beacher's Madhouse. The lions and staff are now in place at Lion Habitat Ranch on Bruner Avenue about 1 1/2 miles southeast of St. Rose Parkway.
This is Evans' home, and home to what is now a family of 47 cats, at least two ostriches and – coming soon – a young giraffe currently being cared for at Tanganyika Wildlife Reserve in Kansas.
Dining In Las Vegas
Red Dragon To Host Las Vegas Foodie Fest At The Linq Promenade – White Castle Returns To Highlight Ultimate Foodie Experience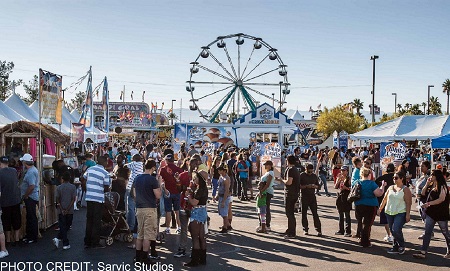 Las Vegas Foodie Fest presented by Pepsi, a Red Dragon event, will take place from Wednesday, October 15, through Sunday, October 19, with a new location at The LINQ Promenade û Caesars EntertainmentÆs open-air shopping, dining and entertainment district. Foodies will enjoy the fun from 4 p.m. to midnight Wednesday through Friday, noon to midnight on Saturday and noon to 10 p.m. on Sunday.
Taste the Fall with KGB: KerryÆs Gourmet Burgers Las Vegas Seasonal Offerings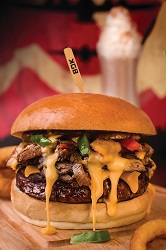 As the weather begins to cool in October, guests can feast on the hearty Philly Cheese Steak Burger and savor the rich Chocolate Hazelnut Shake. Topped with American cheese, thinly sliced grilled steak, peppers, onions and mushrooms smothered with white cheddar cheese sauce, OctoberÆs burger of the month will satisfy cravings all month long. The Chocolate Hazelnut shake is the ideal companion, made from homemade chocolate hazelnut ice cream and topped with praline pieces.
Drink For Pink To Help With Breast Cancer Research At Cabo Wabo Las Vegas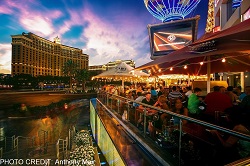 Cabo Wabo Cantina will recognize National Breast Cancer Awareness Month by providing an offering of niche cocktails and pink wrist bands throughout October. Part of the arises from each drink is going to be contributed to Susan G. Komen of Southern Nevada.
The Strip-side party destination brings back two limited-time faves, the Chi-Chi Rita and also the Ta-Ta Tini, solely from Wednesday, October 1, through Friday, October 31. The Chi-Chi Rita is made from Cabo Wabo Tequila, Monin Desert Pear syrup, Grand Marnier and sweet and sour and also the Ta-Ta Tini is really a tasty mixture of Sammy's Beach Bar Rum Red-colored Mind, Coco Lopez and pineapple juice.
More Las Vegas News
RÝ Rß Las Vegas Hosts 16-Day Concert In Attempt To Break Guinness World Record October 1-17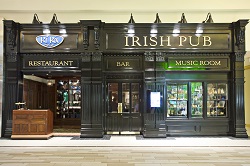 Starting Wednesday, Oct. 1, RÝ Rß Las Vegas, located inside The Shoppes at Mandalay Place, will host over 16 days of nonstop live music in attempt to break a Guinness World Record.
The concert will kick off at 1 p.m. with music playing for more than 16 days straight with at most a 25-second break between songs and a five-minute break between sets. Guided by Irish musician Dave Browne, the marathon concert will feature a variety of musical styles. Many popular bands and musicians will fly in from Ireland to support the attempt including Liam Reilly of renowned Irish rock band Bagatelle and the founder of the legendary Wolfe Tones, Derek Warfield.
Latest Concerts Added This Week!
There is no better place to see your favorite acts then in Las Vegas! You're relaxed, can enjoy a fine meal, have some cocktails without the worry of driving, and no alarm is going to jar you awake all too early the next morning.
Las Vegas Holidays And Events
Top Tickets For United States Events
Did you know that we not only sell premium concert and event tickets for Las Vegas, but also for the entire United States as well? If you can't make it to Vegas, treat yourself to some great seats for something near you:
What We're Watching!
Vegas Videos You'll Enjoy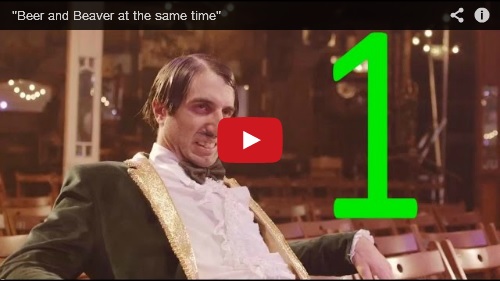 The Gazillionaire: Episode 1 – For those of you have yet to check out the craziness that is Absinthe at Caesars Palace (or those who have can't get enough of it), The Gazillionaire, Penny, and the cast have a new web series to check out. WARNING: This is Not Safe For Work and not for those who are easily offended. Cameo by Neil Patrick Harris.
Absinthe Las Vegas
Exclusive Three-Song DJ Medley Unveiled At Bellagio Fountains – On September 17, 2014 the beat dropped and water soared when world-renowned DJ/producer TiÙsto brought the iconic Fountains of Bellagio to life with a never-before-heard medley of three songs off his new album, A Town Called Paradise. "Footprints," "Rocky" and "Red Lights" serve as the soundtrack to the newest show choreographed by WET, the original fountain creators. This is the first "DJ" pop that has ever been programmed with the fountains.
Members Mania
Members Mania is now part of our AccessVegas.com Premium Insiders Advantage, where we guarantee to answer premium subscribers questions professionally and share the help with fellow premium subscribers. This and many other benefits are available to our Insiders Advantage subscribers. Please click here to view all benefits, including access to our exclusive Vegas Super Secret Specials Spreadsheet, which we guarantee will save you the cost of the membership!


We love to hear from you, and value your feedback!
Here's how to participate:
Want to comment on a current reader post? Use the comment box on that particular web page. Many of the stories we post also have comment boxes at the end of the story. Make your voice heard!
Drop us an email at AccessVegas@AccessVegas.com – We read them all!
Call our recorded comment line at 702-507-0055. We listen to every call.
Link To Us! – Have a home page, web page, or blog? Link to us, and give yourself and your friends a quick link to find us from your site. Simply link to http://www.accessvegas.com and name the link Access Vegas!
RSS Feed – We now have an RSS/XML feed! Most RSS programs let you visit AccessVegas.com and automatically pull the feed. For those who want to enter it manually, the feed is:
http://www.accessvegas.com/xml/whats-hot.xml
Share the info: Click to Email this newsletter to a friend!
For comments or questions regarding our content or this newsletter write us at AccessVegas@AccessVegas.com
New to the list? See our Newsletter Archives for back issues and subscription info. Don't hesitate to forward this newsletter to friends and associates.
All contents copyright 2014 Ted Newkirk. All Rights Reserved.
Hotel Rates Published Accurate At Time Of Publication
August 27, 2014 ISSN: 1529-2770 About Us Privacy Policy
Physical Address: 3565 Las Vegas Blvd. South #411, Las Vegas, NV 89109
No related links found