Las Vegas Attractions
Newkirk's Notes: The Boss Speaks…
Newkirk's Notes are comments and insight from AccessVegas.Com publisher and 20+ year Las Vegas resident Ted Newkirk:
Hello From Las Vegas! – Newkirk's Notes is now part of our is now part of our AccessVegas.com Premium Insiders Advantage. Click the link to learn all about how you can get our super-exclusive "no coupon needed" list of Las Vegas casino food and drink specials, professional answers to your Vegas questions, and the inside scoop on Las Vegas from me and my staff.


Associate Editor / News Researcher: Rick Ziegler
Concerts, Headliners, Special Events: Puneet Adobe
Hot Hotel Happenings- Save Big Now!
Save Big As A Premium AccessVegas.com Insider!
You're enjoying our complimentary Insider Vibe Newsletter. Did you know we offer more? More Vegas Savings? More Vegas Help? More Vegas Advantage?
Join Our Premium Insider Advantage Club!
For about the price of a cup of coffee each month, you have full access to:
Vegas Super Secret Specials Spreadsheet (list) of hundreds of "No Coupon Needed" Vegas casino food and drink specials. Want a sample? See just a few of the deals we've added in the past week: Hot New Vegas Food/Drink Specials Just Added
Our "Your Guy In Vegas" Feature – Got a Vegas question? Instead of spending too much time looking up information you might not be certain about, fire it to us! We live here, we know Las Vegas, and we'll give you a professional answer. (Some restrictions apply).
Members Mania! – We share the answers to great Vegas questions with all of our Premium Members, helping everyone who pitches in with a premium membership. Plus great visitor feedback that you can learn from.
The True Inside Scoop – AccessVegas.com CEO Ted Newkirk has been writing "Newkirk's Notes" for upwards of two decades, giving members the true inside guide to everything that is going on in Las Vegas. Valuable information from someone in the know to save you time and money!
Find Out More and Sign Up Now!
This Week's Top Tours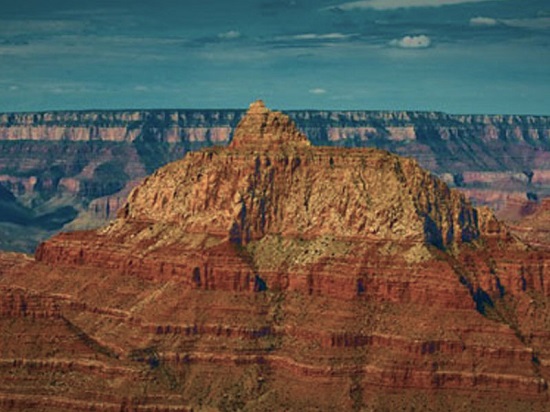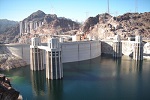 Spectacular views of Hoover Dam and Lake Mead plus a memorable guided interior tour. Stunning photo opps!
Featured Tour Video From Las Vegas

You can book this amazing flight now and save $21! Neon Nights Air Tour
ALL tours listed on our AccessVegas.com tour page (link above) have been hand-selected. We only work with the top, most professional companies and operators who vow to give our readers a great experience! We can not recommend nor vouch for tours not listed on here in the newsletter or on our tour page. Questions? Our tour page lists phone contacts where tour experts are available for live help!
Las Vegas Tours
Hoover Dam Delivered, But Nevada Could Have Gotten More
The most important structure ever built in Nevada is barely in Nevada at all. As large as it is, the entirety of Hoover Dam - the power plant, spillways, support structures and the dam itself - covers less than one square mile, and roughly half of that is in Arizona.
EditorÆs Note: Nevada 150 is a yearlong series highlighting the people, places and things that make up the history of the state.
Las Vegas Dinner And Drinks
Bellagio Introduces Lago By Renowed Chef Julian Serrano To Resort's Award-Winning Culinary Program

Lago by Julian Serrano, a new concept from one of Las Vegas' most celebrated chefs, will debut at Bellagio Resort & Casino in March 2015. Featuring an exquisite dining room with floor-to-ceiling panoramic windows, Lago will boast the most spectacular views of the resort's iconic fountains ever experienced on The Strip. Adjacent to the dining room, an open-air patio will provide waterfront seating centered on Lake Bellagio.
Ten Years And Counting! Bobby Flay's Mesa Grill At Caesars Palace Celebrates Major Milestone

Celebrated chef, restaurateur, New York Times bestselling author and Emmy award-winning television personality, Bobby Flay, is celebrating ten highly-successful years of Mesa Grill at Caesars Palace.
More Las Vegas News
Caesars Entertainment Properties In Las Vegas Offer Same-Sex Weddings Including On The LinQ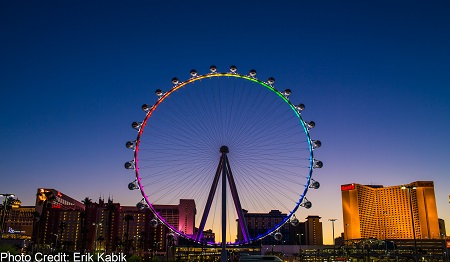 The resort properties in Las Vegas within the Caesars Entertainment group of companies are home to 17 gorgeous chapel locations where couples can tie the knot, offering skilled and passionate wedding coordinators with customizable packages for the perfect ceremony. Surrounded by neon lights and euphoric excitement in the heart of the Las Vegas Strip, itÆs your day to dazzle û and our resort properties offer a host of specialists devoted to ensuring the ceremony of your dreams.
Wedding venues available û to everyone! û include:
Latest Concerts Added This Week!
There is no better place to see your favorite acts then in Las Vegas! You're relaxed, can enjoy a fine meal, have some cocktails without the worry of driving, and no alarm is going to jar you awake all too early the next morning.
Las Vegas Holidays And Events
Top Tickets For United States Events
Did you know that we not only sell premium concert and event tickets for Las Vegas, but also for the entire United States as well? If you can't make it to Vegas, treat yourself to some great seats for something near you:
What We're Watching!
Vegas Videos You'll Enjoy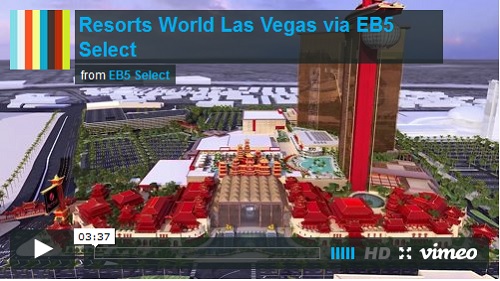 Resorts World Las Vegas Preview - Through some amazing computer technology, you are given a tour of the planned Resort World Hotel and Casino, going up on the location of the old Stardust (and interestingly enough incorporating part of the failed Echelon project). With the demise of the Imperial Palace, this will be Las Vegas' only fully Asian-themed hotel and casino.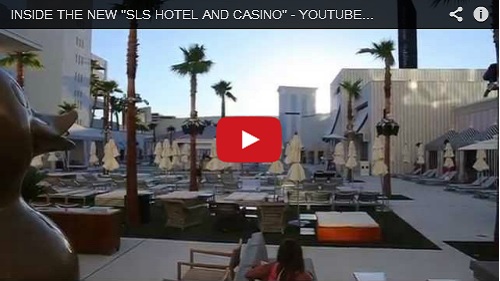 Inside The New SLS(ahara) Hotel Casino - Get a look inside the new SLS Hotel & Casino on the Las Vegas Strip. The old Sahara Hotel & Casino never looked so good. The newly remodeled SLS is feature rich with an exciting new atmosphere and friendly staff. Be sure and check it out the new SLS Hotel and Casino during your next visit or vacation to Las Vegas

Bally's Strip Frontage - Bally's strip frontage was the hidden gem of the Las Vegas strip. Although mostly forgotten about among the flashing lights and modern free attractions, it was a peaceful place to stroll while making your way to and from the property. Now that it's gone, like so many things in Vegas, maybe it will finally be appreciated for the simple green space she was amidst the concrete jungle.
Members Mania
I don't care for the new format. I have enjoyed your website for many years and visit Las Vegas several times per year. I won't be paying for the new format. Too bad! This is a real shame.
I use to read multiple articles now I read none. Maybe rethinking the paying for information is a poor idea. Don't the multiple advertisements pay the staff? Good luck in your future endeavors!
Cathy Woith
Ted Responds:We're still linking to the same number of articles in the free version. Missing is Members Mania and Newkirk's notes. If you choose to not read all the articles we link to in the free version, I can't help you. Same kinds and numbers of articles as we always published via links to click and read.
If the advertisements paid for the staff, we would have not had to go to the new model. I talked about that for months leading up to the decision. We have added more advertising to the free version. Kind of like watching a movie. You can watch it on free TV with lots of advertising and some key features missing, or watch it uncut and commercial free on a premium movie channel.
We've added the food/beverage deals list for paid subscribers, which is already huge. That alone is worth the cost of subscribing and something NOT available to those who get the free version.
In the past, we had to delete reader email questions unanswered due to lack of time. Now, we guarantee to answer (and are answering) paid subscriber questions. Every single one of them that we can help with!
Paid subscribers are regularly writing and telling me that it is well worth it! Many hundreds have already paid up and the number continues to grow. I've used that money to pay staff and give paid subscribers a better experience and less ads.
We're guaranteeing that paid subscribers will save more in money and time than the cost of the subscription.
I am finding it interesting that the old info is missed, but not worth buying my staff a cup of coffee per month to help us provide it. We're talking less than $2 per month. For the insider tips, responses, hundreds of (often) off-menu food/beverage deals, and more.
We're not exactly asking much for all that we deliver!


Members Mania is now part of our AccessVegas.com Premium Insiders Advantage, where we guarantee to answer premium subscribers questions professionally and share the help with fellow premium subscribers. This and many other benefits are available to our Insiders Advantage subscribers. Please click here to view all benefits, including access to our exclusive Vegas Super Secret Specials Spreadsheet, which we guarantee will save you the cost of the membership!
We love to hear from you, and value your feedback!
Here's how to participate:
Want to comment on a current reader post? Use the comment box on that particular web page. Many of the stories we post also have comment boxes at the end of the story. Make your voice heard!
Drop us an email at AccessVegas@AccessVegas.com - We read them all!
Call our recorded comment line at 702-507-0055. We listen to every call.
Link To Us! - Have a home page, web page, or blog? Link to us, and give yourself and your friends a quick link to find us from your site. Simply link to http://www.accessvegas.com and name the link Access Vegas!
RSS Feed - We now have an RSS/XML feed! Most RSS programs let you visit AccessVegas.com and automatically pull the feed. For those who want to enter it manually, the feed is:
http://www.accessvegas.com/xml/whats-hot.xml
Share the info: Click to Email this newsletter to a friend!
For comments or questions regarding our content or this newsletter write us at AccessVegas@AccessVegas.com
New to the list? See our Newsletter Archives for back issues and subscription info. Don't hesitate to forward this newsletter to friends and associates.
All contents copyright 2014 Ted Newkirk. All Rights Reserved.
Hotel Rates Published Accurate At Time Of Publication
August 27, 2014 ISSN: 1529-2770 About Us Privacy Policy
Physical Address: 3565 Las Vegas Blvd. South #411, Las Vegas, NV 89109
No related links found