Las Vegas Attractions
Show Review: Donny & Marie
Donny And Marie
A Lifetime Of Showbiz Honed To Perfection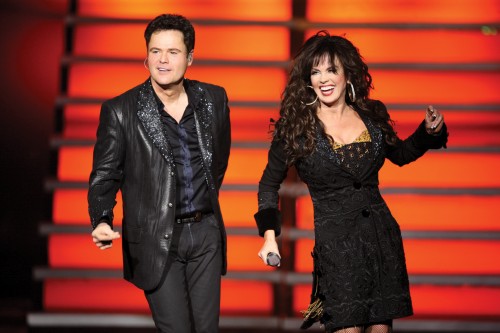 I never thought IÆd be writing a review praising Donny freaking Osmond, butà heÆs an amazing performer. And so is his sister! A lifetime in showbiz has honed both of their skills to perfection û they know how to work a stage, and a crowd, until even the jaded cynics (ahem) are won over. Their energy, self-deprecating humor, and unflagging enthusiasm grab hold of you in a completely irresistible way. Within the first few moments of the show, I found myself grinning uncontrollably û the show is that much fun.

Donny & Marie Tickets Save $30 Promo Code 20AFF
Newkirk's Notes: The Boss Speaks…
Newkirk's Notes are comments and insight from AccessVegas.Com publisher and 20+ year Las Vegas resident Ted Newkirk:
Hello From Las Vegas! – Newkirk's Notes is now part of our is now part of our AccessVegas.com Premium Insiders Advantage. Click the link to learn all about how you can get our super-exclusive "no coupon needed" list of Las Vegas casino food and drink specials, professional answers to your Vegas questions, and the inside scoop on Las Vegas from me and my staff.


Associate Editor / News Researcher: Rick Ziegler
Concerts, Headliners, Special Events: Puneet Adobe
Hot Hotel Happenings- Save Big Now!
Save Big As A Premium AccessVegas.com Insider!
You're enjoying our complimentary Insider Vibe Newsletter. Did you know we offer more? More Vegas Savings? More Vegas Help? More Vegas Advantage?
Join Our Premium Insider Advantage Club!
For about the price of a cup of coffee each month, you have full access to:
Vegas Super Secret Specials Spreadsheet (list) of hundreds of "No Coupon Needed" Vegas casino food and drink specials. Want a sample? See just a few of the deals we've added in the past week: Hot New Vegas Food/Drink Specials Just Added
Our "Your Guy In Vegas" Feature – Got a Vegas question? Instead of spending too much time looking up information you might not be certain about, fire it to us! We live here, we know Las Vegas, and we'll give you a professional answer. (Some restrictions apply).
Members Mania! – We share the answers to great Vegas questions with all of our Premium Members, helping everyone who pitches in with a premium membership. Plus great visitor feedback that you can learn from.
The True Inside Scoop – AccessVegas.com CEO Ted Newkirk has been writing "Newkirk's Notes" for upwards of two decades, giving members the true inside guide to everything that is going on in Las Vegas. Valuable information from someone in the know to save you time and money!
Find Out More and Sign Up Now!
This Week's Top Tours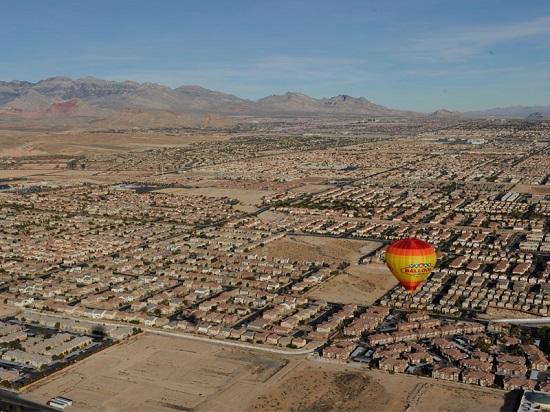 Featured Tour Video From Las Vegas

You can book this amazing flight now and save $21! Neon Nights Air Tour
ALL tours listed on our AccessVegas.com tour page (link above) have been hand-selected. We only work with the top, most professional companies and operators who vow to give our readers a great experience! We can not recommend nor vouch for tours not listed on here in the newsletter or on our tour page. Questions? Our tour page lists phone contacts where tour experts are available for live help!
Shows, Concerts, And Headliners
The Who Hits 50! 50th Anniversary North America Tour 2015 Makes Las Vegas Stop At The Colosseum At Caesars Palace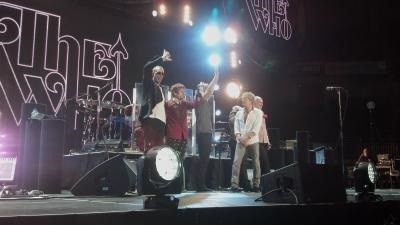 THE WHO, one of rockÆs most legendary and defining bands, will celebrate their 50-year legacy when they bring their ôTHE WHO HITS 50!ö tour to North America in 2015. ôTHE WHO HITS 50!ö tour will make a stop in Las Vegas at The Colosseum at Caesars Palace on Saturday, September 19. Tickets go on sale to the general public on Friday, October 17 at 10 a.m. ôTHE WHO HITS 50!ö tour is being presented by AEG Live.

áááá The Who Las Vegas
Don't Miss These Additional Stories:
Las Vegas October Happenings
Las Vegas Tours And Attractions
McCarran's Rent-A-Car Expands With Exotic, Sports Car Models
For Americans, itÆs the opportunity to drive a hot European import. For foreigners, itÆs the chance to try an American muscle car. And for everybody, itÆs the combination of ground transportation with an only-in-Las Vegas driving experience.
Enterprise Rent-A-Car, the No. 5 car rental car company at McCarran International Airport by revenue in 2014, is expanding by adding a unit of its Exotic Car Collection to McCarranÆs Airport Rent-A-Car Center.
High Roller At The LINQ Opens Early On Saturday Mornings Exclusively For Families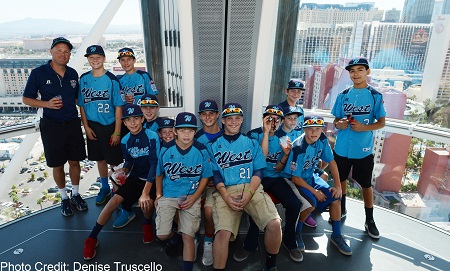 In honor of the first Nevada team to make it to the Little League World Series, the Mountain Ridge Little League team celebrated at the High Roller this past Saturday. The High Roller at The LINQ – the world's tallest observation wheel standing at 550 feet tall – now opens at 10 a.m. exclusively for families with children. The Family Hour Package enables riders with kids 12 and under to ride the High Roller in a family setting on Saturday mornings, prior to the observation wheel opening to the public.
Don't Miss These Additional Stories:
Halloween Las Vegas 2014
Las Vegas Gaming And Gambling
Authors Of The ENDGAME Series James Frey And Nils Johnson-Shelton Revealed ENDGAME: The Calling's Grand Prize Of $500,000 Of Gold Inside Caesars Palace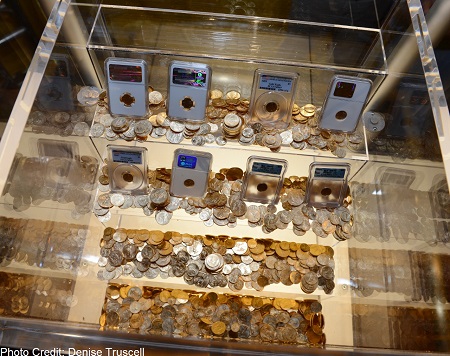 A large display of gold coins worth $500,000 was unveiled in grand fashion by ENDGAME: The Calling authors James Frey and Nils Johnson-Shelton inside the iconic Caesars Palace today.
Don't Miss These Additional Stories:
Same-Sex Marriage
Las Vegas Dining And Drinking
Double Barrel At Monte Carlo Introduces $11 Customizable Lunch Special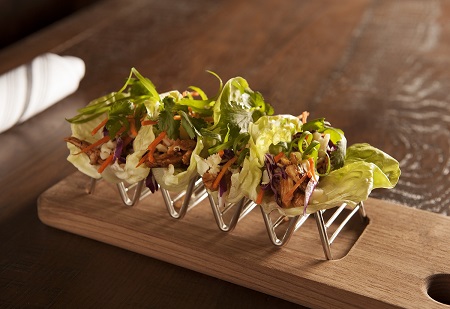 Double Barrel Roadhouse, the authentic Strip-side roadhouse located within Monte Carlo Resort and Casino's new plaza, invites guests to pair a fresh house salad with an appetizer to create a perfect midday meal with a new, customizable $11 lunch special.
Don't Miss These Additional Stories:
More Las Vegas News
Latest Concerts Added This Week!
There is no better place to see your favorite acts then in Las Vegas! You're relaxed, can enjoy a fine meal, have some cocktails without the worry of driving, and no alarm is going to jar you awake all too early the next morning.
Las Vegas Holidays And Events
Top Tickets For United States Events
Did you know that we not only sell premium concert and event tickets for Las Vegas, but also for the entire United States as well? If you can't make it to Vegas, treat yourself to some great seats for something near you:
What We're Watching!
Vegas Videos You'll Enjoy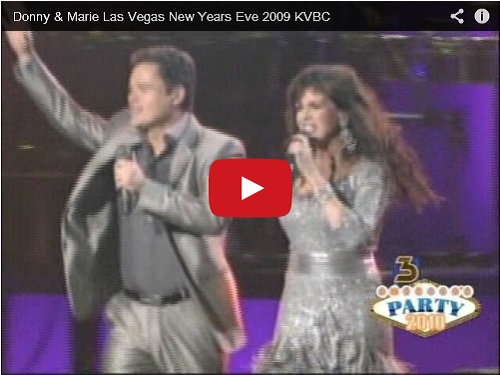 Donny & Marie Las Vegas New Years Eve 2009 KVBC – Great bunch of highlights and an interview. Donny & Marie have obviously stood the test of time with their long-running Las Vegas show and a must-see if you haven't gotten around to seeing them yet.
Halloween Hotties At Fremont Street Experience – Check out our sexy, free "Halloween Hotties" revue, featuring "American Idol" season six finalist Haley Scarnato. "Halloween Hotties" was created for Fremont Street Experience by Face Productions. "Halloween Hotties" perform on the Main Street stage, now – October 31, Mondays, Tuesdays and Wednesdays from 8:00 p.m. to 11:00 p.m., Thursdays, Fridays, Saturdays, 7:00 p.m. to 10:00 p.m.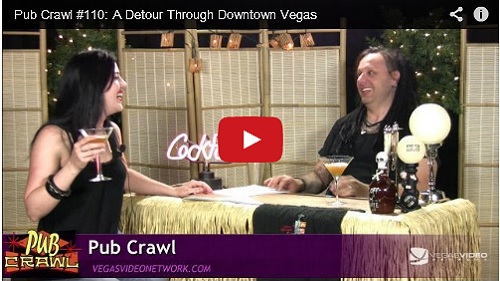 Pub Crawl #110 On The Video Vegas Network: A Detour Through Downtown Las Vegas – David and Alicia invent a delicious Cocktail of the Week by accident. Our downtown Pub Crawl Adventure is inspired by a viewer email. Alicia leaves David speechless and the live studio audience calls shenanigans! Bars covered: Heart Attack Grill, Beauty Bar, The Parlour at El Cortez, La Comida, Downtown Cocktail Room, The Griffin, Insert Coin(s), Vanguard Lounge, Las Vegas Country Saloon, Hogs & Heifers, Triple George Grill, Mob Bar, and Red Sushi.
Members Mania
Members Mania is now part of our AccessVegas.com Premium Insiders Advantage, where we guarantee to answer premium subscribers questions professionally and share the help with fellow premium subscribers. This and many other benefits are available to our Insiders Advantage subscribers. Please click here to view all benefits, including access to our exclusive Vegas Super Secret Specials Spreadsheet, which we guarantee will save you the cost of the membership!


We love to hear from you, and value your feedback!
Here's how to participate:
Want to comment on a current reader post? Use the comment box on that particular web page. Many of the stories we post also have comment boxes at the end of the story. Make your voice heard!
Drop us an email at AccessVegas@AccessVegas.com – We read them all!
Call our recorded comment line at 702-507-0055. We listen to every call.
Link To Us! – Have a home page, web page, or blog? Link to us, and give yourself and your friends a quick link to find us from your site. Simply link to http://www.accessvegas.com and name the link Access Vegas!
RSS Feed – We now have an RSS/XML feed! Most RSS programs let you visit AccessVegas.com and automatically pull the feed. For those who want to enter it manually, the feed is:
http://www.accessvegas.com/xml/whats-hot.xml
Share the info: Click to Email this newsletter to a friend!
For comments or questions regarding our content or this newsletter write us at AccessVegas@AccessVegas.com
New to the list? See our Newsletter Archives for back issues and subscription info. Don't hesitate to forward this newsletter to friends and associates.
All contents copyright 2014 Ted Newkirk. All Rights Reserved.
Hotel Rates Published Accurate At Time Of Publication
August 27, 2014 ISSN: 1529-2770 About Us Privacy Policy
Physical Address: 3565 Las Vegas Blvd. South #411, Las Vegas, NV 89109
No related links found