Serving Las Vegas Visitors and Residents Since 1999
Welcome to the Insider Vibe! This is the official newsletter of AccessVegas.Com. We talk about the Las Vegas activities you really care about.
---
AccessVegas.com Quick Info Menu:
| | |
| --- | --- |
| Las Vegas Essentials | Featured Shows |
Newkirk's Notes – comments on Las Vegas from AccessVegas.Com publisher Ted Newkirk:
Hello From Las Vegas! – Our cold snap is over, and temps are comfortably back in the 80's where they belong. Lots to get to, so we'll dig right in this week.
Numbers Continue To Climb – You must be buying something on your visits! Local taxable sales are up double digits with clothing/accessories (shopping) and food/beverage (eating and boozing) leading the way. Airline passenger counts are up as well, and we've previously noted that we're on pace to tie the record of 39.2 million visitors who visited in 2007. Funny how the national (and international) media was so quick to dig our grave just a couple short years ago, but are so mum about the recovery of our visitor industry. Na-na-na-na-na!
I'll Take A Mulligan – I pride myself on being a pretty good prognosticator on all things Vegas. In the early 2000's I said that downtown would "pop" within 10 years what a change we've seen (Fremont East, high-rise living, revitalized neighborhoods, refurbished hotels and more). I called the bust at times when real estate prices were an unsustainable joke. (Did everybody think that home prices were going to rise forever here)? When the stalled/failed Echelon project was announced (the one which they blew up the Stardust for), I immidiatly questioned the viability of it on my (then) podcast.
But… I goofed about Nikki Beach/Club at The Tropicana, which has just been taken over by the hotel due to lack of bottom-line (financial) performance. I was very aware of the Nikki brank, and global group of daylife/nightlife locations which feature a cool vibe, relaxed atmosphere, and good food/drink. Oh, and you don't feel out-of-place if you are over 30.
I'm taking the mulligan because that is NOT what the Las Vegas Nikki location did. Instead, they jumped in to the "big celebrity" fray played by most of the other clubs in town. You pay big-name celebrities to show up, hoping that crowds and publicity will follow. Evidently, this gamble failed to pay off. We'll see if Tropicana (minus the Nikki brand name) goes back to a more traditional "Nikki" style of club. Let's hope so. The rest of us need somewhere to enjoy!
Monorail Out Of Bankruptcy – The Las Vegas Monorail has evidently shed enough bondholder debt to exit bankruptcy. However, don't hold your breath on the long-term future of the ride. In a few years, the line faces major overhaul maintenance costs that it simply does not have the money for. The only hope for the line is an extension to the airport, and the Las Vegas economy would most likely have to return to a sizzle to get enough new investors to risk betting on that.
So why doesn't the local government wrangle control of the line and build the extension? The taxi and limo companies here in Las Vegas are very, very politically connected. Heaven forbid you could take a quick, inexpensive ride from the airport to The Strip. No, you have to wait in cab lines, hope the cabbie does not take you the long route, and listen to him act like he's the most knowlegable man in Las Vegas in order to pump up his tip. Side Note: If you read this newsletter, you are more knowledeable about Las Vegas than about 95% of the cab drivers out there. Speaking of…
You Don't Say… – It turns out that a 2000 study by The Las Vegas Sands (Venetian, Sands Convention Center and [now] Palazzo) basically said that the monorial was going to be a flop. Las Vegas sands was eveidently not a big fan of the project (it bypassed both The Venetian and their convention center) and thus the report was dismissed as sour grapes. Now that the report has turned out to be accurtate, angry monorial investors have filed a lawsuit regarding the fact that the report wasn't presented when they were given investment information.
Sahara Rumblings – The owners of The Sahara evidently used the money from the sale of all the stuff (they basically stripped the place to the bare walls) to buy the debt on the property. Think of it as selling everything in your home to pay off the mortgage. And, we're still hearing some talk of them wanting to keep with their plan to turn it into a boutique hotel. (No indication whether that means blowing the place up or retrofitting it Tropicana/Plaza style).
I'm at a loss as how this is going to work. The owner Sam Nazarian is a pretty young guy (in his 30's) who made his fortune in trendy nightclubs. I get it. Honestly, he was probably embarassed to tell people that he owned The Sahara. He'd like to own one of the "cool" places in Las Vegas. But he can wish all he wants. I'm just not seeing any way an upscale/boutique property will work at that location. At least not until Fountainblu is finished and the north end of The Strip regains enough momentum to shake it's decidedly "Circus Circus" image.
P.S. Reasonably serious rumors are surfacing that Fountainblu might be torn down and sold for scrap. If that happens and Echelon (former Stardust) continues to sit idle, look for the North Strip woes to continue for years.
Live On The Air – As noted last issue, we've started my new call-in segment on the Vegas Video Network Living In Las Vegas show! Doing a full-fledged Las Vegas podcast (like many of you remember me doing) is not yet in the cards so I jumped at the invitation to appear.
On the mose recent episode, I discussed the opening of the new Margaritaville Casino, the street party they are holding the next two Saturdays (in conjunction with the Jimmy Buffet concerts of the 15'th and 22'nd), Las Vegas hotel occupancy and prices, and noted a strip hotel that is bucking the DJ and Jersey Shore crowd trend and actually appealing to the traditional Las Vegas visitor.
You can catch my segment on the most recent Living In Las Vegas (click to go to the show page, then click on show #127). I'm in the final segment of the show.
Send Us Your Trip Reports And Win – We always enjoy hearing about your visits. From now on, if you submit a trip report (include some photos if you took any) to us at AccessVegas@AccessVegas.com and we use it in the newsletter, we'll comp you a one year subscription next year. In order to achieve proper staffing and to avoid the ups-and-downs of show openings and closings (which mean ups and downs in advertising revenue), we will be going to a modest subscription model in early 2012.
Enjoy This Issue!

Associate Editor: Amy Rayner-Cooley
News Researcher/Editor: Rick Ziegler
---
---
Celebrate National Seafood Month at ARIA Restaurants – Mina, Jean Georges Steakhouse, Sage and Sirio Ristorante have created exceptional seasonal menus blending farm-fresh ingredients with seafood such as lobster, scallops and fish. Each highlights the best of fallÆs culinary trends and the seaÆs exquisite offerings. Click the story for all the details.
Blonde Bombshell Holly Madison Signs Multi-Million Dollar Extension In Peepshow At Planet Hollywood – Las Vegas' mega-hit striptease spectacular, PEEPSHOW (click link to book) at Planet Hollywood Resort & Casino is proud to announce that blonde starlet, business entrepreneur and Miss Las Vegas, Holly Madison recently signed a multi-million dollar extension contract to remain in the spotlight as "Bo Peep" in PEEPSHOW throughout 2012. Recently named "Favorite Local Celebrity" in the 30th annual Las Vegas Review-Journal's "Best-Of" awards, Madison will continue to charm and captivate critics and audiences alike performing her playful, yet sexy modern-day showgirl role. Tickets for performances through spring of 2012 will go on sale beginning October 10, 2011.
America's Got Talent is Coming to LAS VEGAS!! – The 'America's Got Talent' auditions are a once-in-a-lifetime opportunity for performers across the country to showcase their talents in 90 seconds to series' producers in the hopes of being able to take the stage in front of the judges. Every type of performer is welcome – including musicians, dance crews, magicians, contortionists, comedians, singers, jugglers, animal acts and everything in between û all of whom want to perform for America's votes and the coveted $1 million prize.
Omega Watches U.S. And Tourbillon Present Speedmaster Forum Exhibit Featuring Gemini And Apollo Astronauts At Crystals At Citycenter – Astronauts from the landmark Gemini and Apollo NASA programs will join OMEGA and TOURBILLON at Crystals at CityCenter to celebrate an exhibit featuring rare artifacts from the iconic space missions.
Celebrate National Magic Week at ILLUSIONS Starring Jan Rouven – Mention 'National Magic Week' at the FAME Theater Box Office to Receive $15 off Ticket Price October 25-31 – Master Illusionist Jan Rouven is inviting guests to celebrate National Magic Week with a $15 discount on all tickets to his show ILLUSIONS (click link to book) at the Clarion Hotel & Casino. Simply mention 'National Magic Week' at the FAME Theater Box Office October 25-31 and receive the discount.
---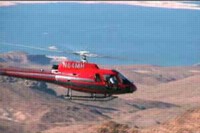 Canyon Dream Air and Land Tour û A 40-minute flight to the Grand Canyon South Rim aboard a Beechcraft 1900D aircraft starts your ultimate adventure. Upon landing, your excursion will begin with a seat on our state-of-the-art ECO-Star helicopter for an amazing 25-minute breathtaking helicopter experience over the Grand Canyon.
---
What We're Watching – Vegas Videos You'll Enjoy
---
Members Mania – We Love Our Readers!
Is it just me, or does it seem there is a increase in the panhandlers on the walkways over the strip? We were in Vegas in September, and in some cases there were up to three people on each over pass with signs that said Pregnant And Stranded With Puppy, Homeless Vet, Why Lie I need Beer, and one that said Have Cancer No Medical Insurance To Pay For Chemotherapy.
Also there are numerous men outside the Flamingo Casino and Bally's, wearing white shirts with shoulder flashes that say they are Missionaries, and are collecting money to feed the homeless.They are right in your face as you come off the escalators or when you are leaving the casino, and hold out their buckets for you to feed.
Then after all that, you have to put up with all the card flickers that the city can't get rid of. I am sorry if I sound like a bad person,and just a complainer who won't help the down and out,but it has become rather annoying to have to put up with this each time you go for a walk.
Donald M. Gariepy
Ted Responds:
You are correct, all of this activity has flourished over the past couple of years. I spoke with a contact close to Metro (Las Vegas police) who works regularly on the Las Vegas Strip who gave his personal opinion/input:
————————-
First, the homeless. As long as they are on the side of the overpasses, not in the way, and not aggressive, they are usually left alone. Next, the missionaries. Since they are collecting for charity, and I believe it is a real charity, they are left alone. I also have heard complaints about them, but unless they are outrageous in their actions, they too are ignored.
The pornslappers are a real issue, and my personal opinion is that since Metro got spanked in court, for now, it's hands off. The street performers are another issue, and as long as they do not cause trouble, they are left alone. The time share folks are tolerated, as they are somewhat employed, and identified.
Now for the biggie: The water sellers. They are targeted, quite often, by Metro. When caught, they are arrested, ticketed and their stuff either confiscated or dumped. They have a huge network of lookouts, sometimes two and three deep in each location.

In total, the sidewalks are overcrowded with all of the above. I have found, walking along the strip, both alone (out of uniform) and with my wife, most of the time if you don't make eye contact, and just keep walking, they will move out of the way. Kind of a New York stride. There is talk between Clark County, Metro & the casinos about doing more, but nothing has been passed down thru channels, that I have heard.
————————-
I'll add my own personal two cents in:
I regularly give to charity including the Las Vegas Rescue Mission. So when I get agressively panhandled, I tell them that and they shut up. Nothing wrong with telling them that you already donate to charity where you live. As we've discussed before, the ACLU worked to uphold the "rights" of the pornslappers. I also have success doing what our source said to do: Simply don't make eye contact.
Unfortunately, neither our county commissioners nor the upper-level casino executives actually walk The Strip like a tourist. There is a huge disconnect between them and visitors (including the amount of time the escalators on the crossovers are out-of-service) and it is a travesty. It is impacting the visitor experience.

---
We just returned from Vegas (I LOVE it there) anyway we stayed downtown at the Nugget (first time downtown) we have visited there before but never stayed. Anyway we loved it the casinos are close you feel safe, and I do believe the slots are looser, more loose, whatever.
I did go to the strip one day wile my wife was in a seminar/class but for the most part our time was spent downtown. I recommend it!
And again I will say we always look forward to you news letter!
Larry & Norma Henry from Oregon
Ted Responds:
Downtown isn't for everyone, but I enjoy it for the reasons you mentioned. Besides looser games and cheaper food/drink, I really like the ability to casino-hop. If your luck isn't so good at one place, you just walk across the street. No question that the Nugget is the class of downtown, but improvements at The Plaza and El Cortez are certainly signs that downtown is improving and upgrading.
Don't get me wrong: If you only stay at Encore, Palazzo, Aria and similar, downtown properties generally won't be your speed. But given the amount of feedback from people who miss the "Old Vegas", all I can do is point them do downtown. Let's not forget that in its final years, The Sands was a run-down second rate joint that had dollar blackjack and dollar beers. I'm not denigrating the memory. I was there when they closed, being one of a few placing final bets in honor of the property. But many of the downtown properties are now in better shape than last years of The Sands.

We love to hear from you, and value your feedback! Here's how to participate:
Want to comment on a current reader post? Use the comment box on that particular web page. Many of the stories we post also have comment boxes at the end of the story. Make your voice heard!
Drop us an email at AccessVegas@AccessVegas.com – We read them all!
Call our recorded comment line at 702-507-0055. We listen to every call.
---
More Las Vegas News – Shows – Events
Laughs hit-or-miss at off-Strip restaurants-turned-comedy clubs

Book Big Al's Comedy ClubáLas Vegas Tickets Now
Elton John Starts 3-Year Las Vegas Run at Caesars
Elton John returning to Caesars with 'The Million Dollar Piano'

Book Elton John The Million Dollar PianoáLas Vegas Tickets Now
'Hypnosis Unleashed' at the Tropicana with Terry Stokes

Book Hypnosis UnleashedáLas Vegas Tickets Now
Mad About Plaid – Mac King Comedy Magician
Comedy-Magician Mac King Goes Pink for a Cause with Fundraiser to Make Breast Cancer 'Disappear'

Book Mac King Comedy Magic ShowáLas Vegas Tickets Now

Cirque du Soleil debuts Michael Jackson tribute 'The Immortal' in Montreal

Book Michael Jackson THE IMMORTAL World Tour by Cirque du SoleiláLas Vegas Tickets Now
Fright Dome opens at Circus Circus (with video)
Margaritaville Casino opens to the public (with video)
Tourists Can Shoot 'Em Up in Vegas (with video)
Original Penguin and D'Amore's Famous Pizza open first Las Vegas Strip locations at Miracle Mile Shops
Let's Dish on Fish: Aquaknox Celebrates National Seafood Month With – Rotating Specials That Highlight Safe and Sustainable Seafood Consumption
McFadden's Celebrates National Area Code Day – McFadden's Delivers with Drink Specials Based on Area Code Thursday, Nov. 10
Wayne Newton's proposed tourist wonderland in Las Vegas is devoting more space to his collection of celebrity keepsakes
Electric Daisy Carnival, A-list residencies and mega-venues solidify Sin City's global appeal to dance-music community.
Downtown Las Vegas toy store shoots for the stars – Owner's fascination with collectible playthings leads to reality-TV exposure
No related links found