Serving Las Vegas Visitors and Residents Since 1999
Welcome to the Insider Vibe! This is the official newsletter of AccessVegas.Com. We talk about the Las Vegas activities you really care about.
Need to contact us? Send feedback to
AccessVegas@AccessVegas.com
Missed an issue? Click to Read Back Issues Online.
---
AccessVegas.com Quick Info Menu:
| | |
| --- | --- |
| Las Vegas Essentials | Featured Shows |
---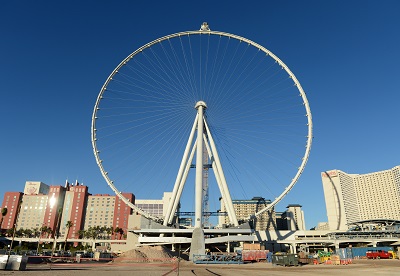 Las Vegas High Roller Observation Wheel Reaches New Heights – The Las Vegas High Roller reached new heights today as the observation wheel's first passenger cabin was rotated to the highest point on the wheel's rim. At 550 feet, the rotation of the cabin to the mid-center point of the rim officially makes the High Roller the world's tallest observation wheel. As the focal point of The LINQ, Caesars Entertainment's $550 million outdoor retail, dining and entertainment district, today's feat marks a major milestone for the Las Vegas Strip attraction. Photo Credit: Denise Truscello
---
Las Vegas Shows, Headliners, And Concerts
---
Dishes And Desserts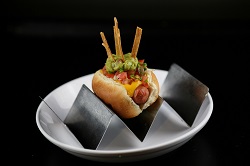 Rockhouse Goes For The Gold With Wiener Circle Wednesdays Deals – Wiener enthusiasts will nosh on a selection of mini dogs, priced at $3 each, such as the Number Two, topped with bacon, lettuce and tomato; and the Number Five hot dog, smothered in nacho cheese, guacamole, jalape±os, pico de gallo and tortilla strips.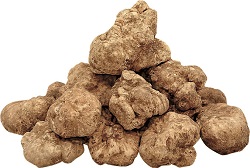 Emeril Lagasse's Delmonico Steakhouse Inside Venetian Offers Special Truffle Menu For One Weekend Only – Emeril Lagasse's Delmonico Steakhouse at The Venetian Las Vegas is celebrating truffle season with a special menu featuring decadent white and black truffles offered exclusively Friday, Nov. 15 and Saturday, Nov. 16.
---
Las Vegas In November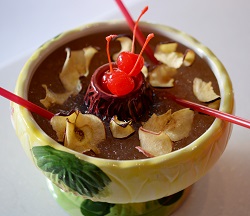 Rhumbar Introduces Cocktail For The Holidays – Recipe Included To Try At Home – Rhumbar has introduced an oversized cocktail ideal for sharing with the Spiced Apple Jack Mojito, available exclusively now through the end of December.
Bringing seasonal flavors into the traditional mojito, the 48-ounce libation is made with Montecristo spiced rum, Applejack Brandy, apple cider and cinnamon, finished with dried apple crisps, mint and plenty of straws.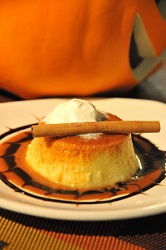 Tacos & Tequila Inside Luxor Celebrates Thanksgiving With Holiday-Inspired Menu Items – Tacos & Tequila (T&T) at Luxor Hotel and Casino will celebrate Thanksgiving Thursday, November 28, 2013 with turkey selections created by Corporate Executive Chef Saul Ortiz.
The holiday menu will feature lunch and dinner options. For a sweet holiday treat, the restaurant will offer Pumpkin Flan with dark caramel, egg custard, and cinnamon drizzled with tequila cajeta sauce, priced at $7.
---
More Las Vegas News
---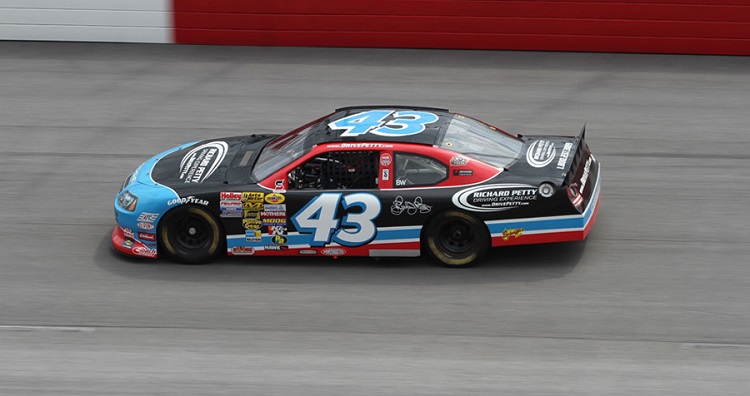 Richard Petty Rookie Driving Tour – Become as close as possible to being in the The Race! With a Richard Petty Driving Las Vegas Experience you are put in a NASCAR style race car for an adrenaline pumping thrill of a lifetime. This driving package puts your hands on the wheel, your foot on the gas and you are ready to take some laps.
---
Upcoming Las Vegas Events And Holidays
---
Latest Las Vegas Concerts Added This Week!
There is no better place to see your favorite acts then in Las Vegas! You're relaxed, can enjoy a fine meal, have some cocktails without the worry of driving, and no alarm is going to jar you awake all too early the next morning.
Top Tickets For All United States Events
Did you know that we not only sell premium concert and event tickets for Las Vegas, but also for the entire United States as well? If you can't make it to Vegas, treat yourself to some great seats for something near you:
---
Newkirk's Notes: The Boss Speaks…
Newkirk's Notes are comments and insight from AccessVegas.Com publisher and 20+ year Las Vegas resident Ted Newkirk:
Hello From Las Vegas! – We've been experiencing an amazing "Indian Summer". As I write this on Wednesday, November 13, we nearly hit 80 today and I'm looking forward to enjoying a beautiful evening outdoors. For those visiting next week, we do settle back into our seasonal mid-60's. If you are one who wonders how we can deal with our hot summers (outside of the fact that we're used to them), I'll just say that I'm looking at a current US temperature map and most of our country won't be spending evenings out strolling around this week. Not without a heavy jacket!
Downtown Grand Is Official – The former Lady Luck had their "official" grand opening as the Downtown Grand this past week. We'd have photos of all the fireworks and festivities… except that there wasn't anything but a standard ribbon cutting. (They must have pretty much ran out of money just as they were finishing up, or something. I never remember a property opening without lots of hoopla and a huge shindig).
We published pics last issue, and consider this a "must see" on your next downtown visit. Finding it is simple: Find the 3'd Street Stage (between The D and Four Queens), make a 180 degree turn, and walk one block. I realize in the past, some were concerned about their safety leaving the actual Fremont Street Experience, but as you'll see, this is pretty much an extension and you will be fine.
This entire 3'rd Street area has kind of been a well-kept secret over the past few years. The Triple George Grill is a great place to dine without killing your budget and if you want to cut loose, the "we take cash only" Hogs and Heifers bar is always a party. Rounding out the 3'rd street dining is the brand new Pizza Rock. We've yet to try it (soon, oh so soon) but are already hearing good things.
While in the neighborhood, check out the (once again) newly remodeled Gold Spike. This will turn your idea of Las Vegas on its ear. The slots and blackjack are gone, in favor of a nice, friendly bar and lounge area frequented by the burgeoning tech community downtown. Note: When I say "lounge", I'm not referring to those places with a $30 cover charge. I mean plenty of elbow room and comfortable seating where you can relax, check your texts and tweets (and charge your phone, they have plenty of outlets), and just chill for a minute.
by
thmeeks
Since you're over that way, walk one more block east on Ogden (the street you are already on) and experience (or re-experience) one of our long-time favorites, the El Cortez. If you haven't been in there since a number of years ago when it was a dive, you'll be pleasantly surprised. Plus, the table games are fair and the limits tend to be reasonably low.
by
bradleygee
Thanksgiving and Christmas – About this time, we start to get all those questions about Las Vegas over the holiday season. Here's the deal: Thanksgiving is a HUGE 4-day weekend here. So if you were thinking about sneaking in a Vegas visit, figuring nobody else would do a Vegas Thanksgiving, think again. However, the week before and after a major holiday are typically slower, which means lower room rates and fewer lines. If you can sneak in a pre-or-post Thanksgiving visit, you're in business.
The first two weeks of December, we host the National Finals Rodeo and the town is packed. Even those without event tickets flock to town as Vegas goes completely rodeo-themed and the actual rodeo is shown on big screens at numerous hotels. Now… in the old days, Las Vegas would die until New Years Eve. In fact, I remember being on The Strip one chilly night nearly 20 years ago just a few days before Christmas, and I actually decided how long I could stand in the street until a car came. Right on The Strip. It was actually a good few minutes!
Not anymore. The week before Christmas is still the most dead time of the year, and a time savvy visitors enjoy. But it isn't as dead as it used to be. Starting on Christmas, things start to get back into full gear again with the huge crescendo on New Years Eve. As we do every year, we'll have New Years Eve tips coming up in the next few weeks.
See You In Two Weeks – No newsletter next week as I'm moving! After renting in the Richfield Neighborhood almost in the shadow of The Strip for a while now, I've decided that I really like being close to The Strip and Downtown. I've bought a place in an adjacent neighborhood just a short drive northwest of here and I'm wading my way through packed boxes. Wish me luck!

Associate Editor / News Researcher: Rick Ziegler
Concerts and Headliners: Amy Rayner-Cooley
---
What We're Watching – Vegas Videos You'll Enjoy
---
Members Mania – We Love Our Readers!
My wife and I visit Vegas every 12 to 18 months (from Australia)! We normally divide the 16 nights fairly equally between the strip and Downtown. We, like most regular visitors have noticed the change in scenery since 1999, having first stayed at the old Stardust.
Now we know and understand that things and places evolve but even though improvements like the City Centre, the Linq etc etc are fabulous to see and visit, we have a fear that the original ambience that first attracted us to Las Vegas is being somewhat diluted and possibly lost to history ?
Our holiday seems like a 2 in 1 vacation where the atmosphere is totally different on the strip, compared to Fremont Street, Downtown. What would people think of the Downtown area retaining as much of the old Vegas atmosphere as possible and even with modern day improvements still maintain an old fashioned outlook?
If we just wanted gambling in "resorts", Macau is closer to us than LV ! Things like the mob museum, the neon graveyard are fascinating reminders of yesteryear. Is there any chance that Vegas can maintain some of its uniqueness that "Bugsy" Seigel first dreamed of all those years ago?
Cheap eats and free shows would be too much to ask! I realize that! lol
Ian & Alicia from Brisbane, Australia
PS Congratulations and thanks for your 'newsy' letter (!) we always look forward to our copy of the Access Vegas email.
Ted Responds:
We love to hear from everybody, but it is especially gratifying to hear from those of you who come an incredible distance to enjoy Las Vegas. That is one long plane ride!
I've been concerned about the direction that The Strip is headed in. It seems like every time we turn around, another shopping component is being announced along The Strip. We reported on the retail that Treasure Island is working on and while not officially announced, it appears that The Tropicana is going to add a bunch of Strip-front retail.
Look… people are only bringing so much money to town, and only willing to torch their credit cards so much. While the Forum Shops are a true shopping experience, all of the new venues are going to be challenged to stand out and draw customers in an increasingly crowded market.
We're holding out hope that the pending construction of the Asian-themed Resort World (on the old Stardust property) will help reinforce the notion that Las Vegas visitors really enjoy themed resorts. City Center has no theme, the Luxor has been seriously de-themed, the Quad (Imperial Palace) feels like the South Point… I could go on. Visitors are not happy about it, but that word doesn't seem to be making it to the ears of the decision-makers.
Fremont Street knows what is has. Don't expect any radical changes. The El Cortez even went after a designation as a historical landmark, which will keep them from ever doing anything too crazy. Right now, Fremont Street's bigger challenge is to keep in check some of the undesirables who have been drawn to downtown and want to cause trouble. But, we'll address that in a future issue. In the meantime, downtown has gotten so busy that we actually suggest getting down there on a weeknight and avoiding the Friday and Saturday evenings down there!

We love to hear from you, and value your feedback! Here's how to participate:
Want to comment on a current reader post? Use the comment box on that particular web page. Many of the stories we post also have comment boxes at the end of the story. Make your voice heard!
Drop us an email at AccessVegas@AccessVegas.com – We read them all!
Call our recorded comment line at 702-507-0055. We listen to every call.
---
No related links found