Serving Las Vegas Visitors and Residents Since 1999
Welcome to the Insider Vibe! This is the official newsletter of AccessVegas.Com. We talk about the Las Vegas activities you really care about.
Need to contact us? Send feedback to AccessVegas@AccessVegas.com

Share the info: Click to Email this newsletter to a friend! Missed an issue? Click to Read Back Issues Online.
---
AccessVegas.com Quick Info Menu:
| | |
| --- | --- |
| Las Vegas Essentials | Featured Shows |
---
Newkirk's Notes – comments on Las Vegas from AccessVegas.Com publisher Ted Newkirk:
Hello From Las Vegas! – The sun is shining and it looks like we've just seen the end of overnight low temps in the 60's. Thankfully, we're still a few weeks away from regular triple-digit high temperatures. Here's an interesting little fact: It takes less energy to cool than to heat. Of course, remind me of that when I see my July power bill later this year!
We Can Agree With This – Way too often, reporters from out-of-town slip in and do a really shoddy job on articles about what some of the better things in a given category are. Fortunately, Fox News (via Gayot.com) came out with an article titled Top 10 all-you-can-eat Las Vegas buffets and I'm happy to say they nailed it. You can't go wrong at any of the buffets they listed.
However, important note: Breakfast buffets are pretty pedestrian no matter where you eat. (Even Palace Station's $5 breakfast buffet has an omelette station where they are cooked to order). These ratings really come into play for lunch and especially dinner, where the better buffets have a real chance to shine.
Best Wishes To Monti Rock – Reader Jim Dougherty has notified us that Monti Rock III was "performing a marriage ceremony, didn't hydrate, and suffered heat exhaustion" and is currently in the hospital with a blood infection. Monti played the DJ in Saturday Night Fever and was infamous for appearances on Johnny Carson's Tonight Show in the 70's.
For the past decade-plus, he's been a Las Vegas gadfly and news/gossip columnist writer locally. Although not a close acquaintance, I've met him at press events and always found him very affable. Jim said that the prognosis is good and we hope to see Monti back on his feet and returning to his old self again very soon.
Airport Liquor Store – Back in the stone ages (OK, well over a year ago), we reported about the pending new liquor store at McCarran airport. It is to be located in the baggage claim area so you can grab your bags and a couple of bottles for your room in one fell swoop. The original company awarded the contract never got around to building it. (Why, we don't know. The company is a well-known chain of discount liquor stores around town with plenty of resources). A new contract has been awarded and supposedly the store will finally be open in September.
iWhatevers – Last issue, I expressed near disbelief at the 20-somethings who are in Las Vegas and have their smart phone in their hand 100% of the time, eyes glued to it instead of taking in all of the "Vegas" surrounding them. For the record, I bought a Droid EVO shortly after they came out a couple years ago and still love it. (I'm agnostic about Droid vs. Apple. At the time, the EVO's 4G and ability to play flash media audio and video made it a no-brainer for me) So, it wasn't a stab at Apple devotees or smart phone users.
But is your friend's Facebook posting about his dog throwing up more interesting than The Bellagio? Are you really getting so many important texts and calls that you can't bear to put the phone in your pocket and enjoy The Strip or the amazing property you are in? I'm just asking…
CityCenter Condos Reduced – Veer Tower Condos (the ones in front of CityCenter that look like they are about to fall over lean slightly by architectural design) have reduced prices to $315k for a one-bedroom. Will they sell? Time will tell. In my opinion, much better deals are out there for the money. Two examples (neither of which I'm affiliated with):
Just behind CityCenter, you can get 1500 sq. ft. with 2 bedrooms and 2 baths featuring spectacular views of much of The Strip for $319k: 4525 Dean Martin Dr 800 (click to view, make sure to check out the photo tour). If you don't mind living a quick 3 miles from The Strip on a golf course, $315k will get you 3100 sq. ft. with 4 bedrooms and 4 bathrooms: 2058 Ottawa Dr (this house is stunning, do the photo tour).
Enjoy This Issue!

Associate Editor / News Researcher: Rick Ziegler
Concerts and Headliners: Amy Rayner-Cooley
---
---
Rice & Company Celebrates MotherÆs Day With ôHot Mamaö Sushi Roll – Treat Mom To A Memorable Dining Experience – Rice and CompanyÆs Executive Sushi Chef, Danny Chen, has created the spicy ôHot Mama Rollö to make moms feel special this MotherÆs Day, Sunday, May 13, at Luxor Hotel and Casino.
Hot mamas will devour the sizzling roll, priced at $18, made with salmon, asparagus, spicy shrimp, spicy tuna and puff rice served with a tasty spicy mayo sauce. Guests will give mom a sweet kiss with the ôMama SonÆs Kissö specialty cocktail made with Ketel One Oranje Vodka, Yuzu liqueur, muddled strawberries and sweet lemon juice, priced at $11.
The Barrymore Introduces Wine, Sangria, and Tapas Happy Hour On The Patio – The BarrymoreÆs spacious, private patio now offers guests an after-work or post-convention retreat to enjoy select $5 cocktails, wine and beer, as well as small bites and appetizers as a part of its new happy hour. Available from 4 p.m. to 6 p.m. every Monday through Friday, The BarrymoreÆs new happy hour will feature an array of refreshing cocktails and small plates.
Las Vegas Ultimate Elvis Tribute Artist Contest Returns To Fremont Street Experience – For the third year, Elvis Presley Enterprises, Inc. (EPE), Las Vegas' famed Fremont Street Experience and the celebrated tribute artist production "Legends in Concert,ö host the official Las Vegas preliminary round of the Ultimate Elvis Tribute Artist Contest. The Elvis competition will take place on Friday, May 11 and Saturday, May 12 from 8 p.m. to midnight on the 3rd Street Stage. Elvis Tribute Artists are competing for a chance to proceed to the semifinals during Elvis Week 2012, the 35th anniversary celebration in Memphis.
"Las Vegas has a very special place in its heart for Elvis and with the indelible mark he has left on this city it is only natural to look for best tribute artist in Vegas. The level of talent is incredible here so the audience is in for a real treat,ö said Jeff Victor, President of Fremont Street Experience.
The Palazzo Las Vegas And Southwest Airlines Join With The Armed Forces Foundation To Celebrate Armed Forces Day With ôSalute Our Troopsö – In celebration of Armed Forces Day, The Palazzo Las Vegas and Southwest Airlines have joined with the Armed Forces Foundation and Omaha Steaks« to salute our nation's wounded veterans with a weekend of world-class entertainment, dining and relaxation in Las Vegas from May 16 to 19.
ôThe sacrifices our service members and their families make for our country cannot be overstated,ö said Patricia Driscoll, president and executive director of the Armed Forces Foundation. ôThey rise to the occasion each and every day, so when corporations like The Palazzo Las Vegas, Southwest Airlines and Omaha Steaks unite to recognize that sacrifice by rolling out the red carpet to treat these service members to a VIP weekend in Las Vegas, that is truly special.ö
ôGood Day LAö Anchor, Lauren Sanchez, To Perform At Pussycat Dolls Burlesque Saloon – Sunny CaliforniaÆs own ôGood Day LAö host, Lauren Sanchez, will trade in her bikini for a glamorous get-up while taking center stage with VegasÆ very own Dolls, at Pussycat Dolls Burlesque Saloon inside Gallery Nightclub at Planet Hollywood Resort & Casino on Saturday, May 19.
The bubbly brunette, who was featured in US WeeklyÆs ôHottest Bodiesö issue and People MagazineÆs ô50 Most Beautiful Peopleö in 2010, also hosted the premiere season of FOXÆs global smash hit, ôSo You Think You Can Dance.ö
OscarÆs Steakhouse Celebrates MotherÆs Day With Special Dinner Menu – To celebrate MotherÆs Day on Sunday, May 13, OscarÆs steakhouse inside the dome of the Plaza Hotel & Casino is offering a special three-course dinner menu that the whole family can enjoy and that is sure to show Mom just how much you appreciate all that she does everyday.
The MotherÆs Day dinner begins with a flavorful baby greens salad topped with pecans, blue cheese and raspberry vinaigrette. Mom can then enjoy a succulent surf and turf entrÚe that features a juicy 6-ounce filet mignon and a half grilled lobster tail accompanied by baby vegetables and roasted fingerling potatoes. For dessert, treat Mom to a decadent chocolate lava cake with truffles.
Brew UNLV Comes To Hard Rock Hotel On May 11th – The UNLV Beverage Club and Hard Rock Hotel have joined forces to bring the second edition of Brew UNLV entitled ôRock and Brew,ö an event that is half beer festival and half music experience. The festival organizers hope that one day, Brew UNLV will be just as big, if not bigger, then itÆs counterpart UNLVino. This year, the festival hopes to draw over one thousand people to the Hard RockÆs breathe pool to taste over sixty different local and national beers.
Nobhill Tavern By Michael Mina Celebrates National Burger Month With Tasty Weekly Burger Specials Inspired By AmericaÆs Train Lines – Taste your way through American history this National Burger Month at NOBHILL TAVERN at MGM Grand. Every week throughout May, NOBHILL will present a specially crafted burger inspired by early American train lines and the regions through which they traveled. Juicy eight ounce Kobe beef burger patties sandwiched between brioche buns, baked daily in-house and topped with the finest ingredients are sure to evoke warm nostalgic images of the culinary diversity of AmericaÆs past and present.
Gordon Ramsay Steak at Paris Las Vegas Opens Friday, May 11, 2012 – Today internationally-renowned Chef Gordon Ramsay announced that Gordon Ramsay Steak, his first restaurant in Las Vegas, will open Friday, May 11 at Paris Las Vegas. Gordon Ramsay Steak will offer guests a fresh, high-energy modern steakhouse environment that playfully transports guests from Paris to London.
ôThe space is bold and innovative, and we've put together a strong team who together created a contemporary and fresh menu,ö says Chef Ramsay. ôI can't wait to open and start welcoming guests to my very first Vegas-based restaurant.ö
Las Vegas to Host First-Ever World Food Championships – Adam Richman, host of the Travel Channel's Man v. Food: Nation, and the upcoming Adam Richman's Best Sandwich in America, and Trybe Targeting, America's premiere food enthusiast marketing agency representing over 700 food competitions, have teamed up to produce the inaugural World Food Championships in Las Vegas, the culinary and entertainment capital of the world.
Annual Las Vegas Helldorado Days Celebration May 17-20, 2012 – Enjoy The Rodeo, Carnival, Parade, Exhibits, Food Vendors And More.
The annual Las Vegas Helldorado Days will be celebrated downtown May 17-20 with community and Professional Rodeo Cowboys Association (PRCA) rodeos, carnival, parade, exhibits and food vendors. The downtown rodeo grounds are located from Las Vegas Boulevard east to Seventh Street and from Stewart Avenue north to Mesquite Avenue.
---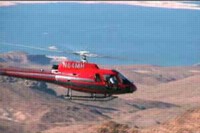 Maverick Grand Canyon Landing Tour û You will start your experience with a breathtaking flight over Hoover Dam, Lake Mead and Fortification Hill, an extinct volcano, as well as many other awe-inspiring views. After descending 3,500 feet inside the Grand Canyon on the Hualapai Indian Reservation, you will enjoy a light snack, a cool beverage and a champagne toast 300 feet above the Colorado River.
---
Las Vegas Mob Attraction by Sarah Jane Woodall
If I hear one more crusty old-timer in Vegas ramble on about how much better this town was ôwhen the Mob ran Vegas,ö IÆm going to puke. What exactly is so idyllic about a bunch of murderous thugs running a city? But, love it or hate it, the history of Vegas is inextricably linked with the history of the Mafiaàand in finest opportunistic Vegas fashion, the city has figured a way to capitalize on this rampant nostalgia.
Brian HoffmanÆs Red Skelton Tribute Show by DW Grant
Seeing this show is like blowing the dust off an old favorite photo album, bringing back the thrill of rediscovery. Brian Hoffman brings Red Skelton back to Vegas in a valuable rediscovery of the late great movie, radio, and TV comedian. Even if you never knew Red Skelton youÆll find you have a new friend by the end of the evening. Recreate a celebrity, imitate their mannerisms and mimic their voice, Brian Hoffman does all of that very well.
---
What We're Watching – Vegas Videos You'll Enjoy
---
Members Mania – We Love Our Readers!
What is happening to the Las Vegas Club? We were there last weekend and the casino which I absolutely love, was less than half full, machines that had once been my favorite (coin operated) were removed and put into the back room with other slot machines that were now part of storage. At one time the was a Sport's Book and Live Keno–no more.
Our last night Tuesday May 1st, quite a few of the machines were tagged to say non operational after 1:30am. Tinocos at the Las Vegas club was vacant except for my husband and myself. The food is always excellent with some of the best pasta dishes I have ever had except for Florence Italy. The restaurant is no longer accepting Comps.
I love the friendly staff in the casino who make our gambling experience fun (even though I may be losing). I am worried that when I go back this summer the Las Vegas Club will no longer be operational.
Teresa Sherman
Ted Responds:
For a number of months, the hotel portion of the Las Vegas Club has only been open weekends and selected weeks of high demand. As it is the sister property to the newly refurbished Plaza, they don't currently feel the need to run Las Vegas Club at "full speed". You got to Tinoco's just in time. They have temporarily closed. Las Vegas Club guests are encouraged to take in the dining options across the street at The Plaza.
On a recent visit, we didn't see any really empty (of slots) areas of the casino floor, but did see a bank of progressive video poker games all with the same sign noting they would be not working after 1:30 AM.
Pretty serious rumors are afloat regarding a serious overhaul and upgrade of the property. This makes sense as work on The Plaza is coming to a close and the ownership company has indicated that they'd turn their attention to the Las Vegas Club next.
No need to worry about its demise. Casinos just don't close, especially in an improving Vegas tourism economy. (Yes… The Sahara closed — due to bad management from what we could tell — but other than that, everyone is sticking it out and/or making improvements).
Hang tight. I'd bet that in the next year or so, we'll see a revitalized Las Vegas Club back at full steam!

---
Love your newsletter!
Myself and my wife have just had a few days in San Francisco (great place) and then moved on to Vegas where I celebrated my 60th birthday. I first visited Vegas in 1997 after a few days in LA for the Breeders Cup. This was the best thing that I have ever done in my life. Since then I have been coming back to Vegas at regular intervals, sometimes alone because my wife isn't smitten the same as I am.
I have always stayed on the strip at a different Hotel each time, all are good but some are better than others. This time we stayed at the Bellagio which was magnificent but maybe its because it is part of OLD VEGAS my preference must be Caesars.
In the past I have done the Grand Canyon and the Sky Walk and all of the other attractions which were great but this time we visited the Mob Museum which was simply the best.
The restaurants/food are still of the highest standard as well as the service, but this is where I am going to have a slight criticism. I am sure that there where a lot more drunken people walking around the casinos using strong language and making nuisances of themselves, at all times of the day and night. I'm sure it didn't used to be like that, or maybe its me that's getting old.
It didn't spoil our holiday and we will be back. I really enjoy your newsletters and all those photos of old Vegas are great.
Thanks again Ted
John from York England
Ted Responds:
No question that Las Vegas has become more and more about heavy partying than it used to be. Don't get me wrong… alcohol has always helped "grease the skids" here, but the whole "What Happens Here, Stays Here" campaign has definitely attracted people who tend to get a little more out-of-control.
Obviously, the properties have a fine line to walk between letting people do their thing and stopping people who are out of control. At the table games, you are still expected to keep the cursing to a minimum. But to a point, it is something that has become pretty prevalent in an adult atmosphere.
It certainly is common for people traveling as far as you do to make more than one stop on the West Coast, and San Francisco is certainly a beautiful city to see. For those thinking of a multi-city swing, keep in mind how big the western U.S. is. A drive from San Francisco to Las Vegas is over 9 hours. Up to Reno from here? Nearly 8 hours. Los Angeles? 5 hours or so (although it can really vary depending on traffic). Even a drive to the west rim of the Grand Canyon to the Skywalk is over three hours (and not suggested for a low clearance vehicle).

We love to hear from you, and value your feedback! Here's how to participate:
---
Mother's Day Las Vegas 2012
News & Events
---
More Las Vegas News – Shows – Events