Serving Las Vegas Visitors and Residents Since 1999
Welcome to the Insider Vibe! This is the official newsletter of AccessVegas.Com. We talk about the Las Vegas activities you really care about.
---
AccessVegas.com Quick Info Menu:
Las Vegas Essentials

Seasonal Vegas Information

Featured Shows

Photos and Wallpaper
Newkirk's Notes – comments on Las Vegas from AccessVegas.Com publisher Ted Newkirk:
Hello From Las Vegas! We had a scheduled week off last week. It was TOUGH to be indoors as weather has been stunning. 75-80 (F) most days although we're still getting some spring winds. But alas, we've been hard at work on huge improvements to AccessVegas.com. We're known for this newsletter and extremely proud of it. However, we want to have a world-class Las Vegas visitor site as well.
We're also hard at work to expand the Access(name-of-city).com brand name to Reno, Laughlin, Phoenix, Albuquerque, New Orleans, Biloxi, and Atlantic City. A big task but (knock-on-wood) we have some great help coming on board to push this over the top. And yes, the new cities will have a newsletter similar to this one.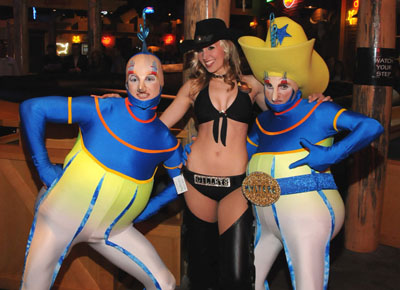 Cold Beer and Dirty Girls? – If this isn't the crazy photo of the decade, I don't know what is! New Treasure Island owner Phil Ruffin used to own The Frontier, which was famous in its latter days as the home of Gilley's Country Bar. The motto was Cold Beer and Dirty Girls and featured attractions were mud wrestling and bikini bull riding.
Ruffin still had the rights to the Gilley's name here in Las Vegas and if you've visited recently, you'll notice the new Gilley's fronts Las Vegas Boulevard (The Strip) right alongside the world-famous Sirens of TI show. However, Ruffin chose to keep the original Cirque du Soleil show Mystere. Some of the characters from Mystere stopped by in costume to welcome Gilley's at the recent grand opening.
P.S. If you are interested in seeing how they pick the girls for Sirens of TI, check out the following photo sets: Sirens Of TI Tryouts 2005 andáSirens Of TI Tryouts 2007
We Miss Danny Gans – It just so happens that very recently was the one year anniversary of the passing of legendary Las Vegas headliner Danny Gans. Complete happenstance brought this photo to my attention about a week ago and it couldn't be more fitting. One rarely sees rainbows in Las Vegas as it rarely rains and even more seldom the conditions needed for a rainbow to form.
We happened to be over by the airport (on Tropicana headed east, cross street Paradise) and boom — look what was in front of us but this stunning rainbow! At the time, it was just happenstance that the Gans billboard ended up in the shot. One year after his death, it seems incredibly appropriate as Gans was a man or strong faith and knew where he was going.
Side Note: I was headed to my chiropractor Dr. Steven Peck at 4680 South Eastern Ave. (702-454-4336). I've been meaning to give him a plug for a while because he is good. About three years ago, I was experiencing debilitating back pain. He really worked on it and worked with me and I was pain-free in six weeks of twice-weekly visits. Now, I go once every couple of months just to keep everything lined up. If you live here, check him out. Old school, honest, friendly guy who knows his stuff. Worth the drive from anywhere in town. (PS He has no clue I'm doing this, but if he can help anyone who was in my shoes, I'm happy).
Dirt Is Cheap – Undeveloped land values dropped almost 25% here during the past year. Wanna know what is interesting/amusing? Prices are at 2004 levels. If you have been reading the past few months, I've been saying that we (Las Vegas) aren't in some kind of terrible/crazy/bad situation. Visitor numbers, the total employment base (amount of people who actually have jobs), and real estate prices are all at about 2004 levels. 2004 was considered to be a great year here on all accounts! How come I'm the only one that saw the boom as a complete aberration? (I could see that while we were in it — ask anyone who knows me).
Ladies and gentlemen, we are simply returning to normal. Cheap Vegas rooms, reasonable home prices, abundant and inexpensive commercial real estate rental rates (which will help start-up business develop). Once the last of the tens of thousands in the construction industry leave town in search of somewhere construction is on the horizon (reducing the unemployed percentage of population), our unemployment numbers will head down as well.
The Biggest Loser – No, I'm not talking about that weight loss based TV show. Terrance Watanabe of Nebraska lost $189 MILLION dollars at various Harrah's-owned casinos in 2007. To put that in perspective: You'd have to spend over 1/2 a million dollars each and every day for a year to burn though that much money! This information has become public because Watanabe is suing Harrah's (Corporation) with claims that they kept him boozed up, extended huge credit lines to him, and granted him extremely high table limits — much higher than other patrons.
Now as of yet (and as much as many new arrivals have tried), we aren't yet a nanny state here in Nevada. We value the fact that humans are allowed to make their own decisions. Over my many year here, there have been numerous times when I asked the cocktail waitress for a water (instead of liquor). Cutting myself off. Same with how much I decide to gamble. I've been offered casino credit and turned it down. No one says I have to take the credit they extend.
As for betting limits, those are between you and the house. If you walk in with a million dollars in a suitcase and they allow you to bet it all on one hand of cards or roll of the dice, so be it. The contract is between you and them. In fact, certain bets like the front line in craps is called a contract bet because once you have made the bet, it stands until you win or lose.
If you want to read further details on this amazing story or make a comment regarding it, click over to Harrah's Las Vegas High Rolling Gambler Loses $187 Million Dollars
What About The Euro? – Industry leaders are suggesting that the rising power of the dollar won't hurt Las Vegas too badly as only 3% of our visitors come from Europe. However, 15% of our readership is European. (Funny… you think the hotels or the convention authority would be calling to ask me how to market Las Vegas to Europeans — I must be doing something right). Anyway, I want to affirm our continued commitment to both Europeans and everyone else that we'll continue to keep you the most informed Las Vegas visitors around. Including how to make best use of your hard-earned (and perhaps devalued) vacation dollars.
Enjoy This Issue!

Associate Editor: Amy Rayner-Cooley
News Researcher/Editor: Mark Jacobs
---
Las Vegas Is On Sale!
Get Great Rates At All Hotels:
---
Michael Buble's Crazy Love Tour At MGM Grand August 28
– GRAMMY Award-winner Michael Buble announced today he will bring his "Crazy Love Tour" to Las Vegas for a one-night-only performance at the
MGM Grand Garden Arena
Saturday, Aug. 28. The concert is scheduled to begin at 8 p.m. Buble, often described by his peers as "one of the most likeable performers on Earth," is touring in support of his No. 1 selling release Crazy Love. The album entered the Billboard Top 200 Chart at No. 1 and remained there for two consecutive weeks. Critics and fans agree that this is his best album to date.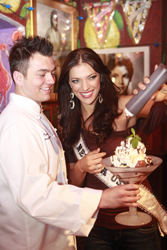 Miss Nevada At Buca Di Beppo – The 2010 Miss USA Pageant contestants, dressed to impress – complete with sash and crown, descended upon Buca di Beppo Italian Restaurant in Las Vegas this Friday. While enjoying their dining experience, all of the contestants – including Miss Nevada, Julianna Erdesz – joined Buca di Beppo Paisano Partner Ryan Smith as he taught the contestants the proper way to prepare their favorite dishes at the restaurant, and as with any Italian kitchen, taste tests were mandatory.
See Phantom, Matching Tickets For Troops – When you see Phantom û The Las Vegas Spectacular, so will our troops! Phantom will honor our military heroes by donating one Phantom ticket to the men and women of Nellis and Creech Air Force Base for every full-priced ticket purchased by the public during the month of May.
The Phantom Military "ticket match" is available for full-priced tickets purchased by the public during the month of May for performances May 1 – September 5, 2010. The code VALOR must be entered at time of purchase to count toward a ticket donation for the troops at Nellis and Creech Air Force Base.
Go to Phantom – The Las Vegas Spectacular tickets during this month (May 2010). You can purchase a ticket for any show through Sept. 5, 2010 but the ticket must be purchased by the end of this month.
The code VALOR must be entered at time of purchase to count toward a ticket donation for the troops at Nellis and Creech Air Force Base.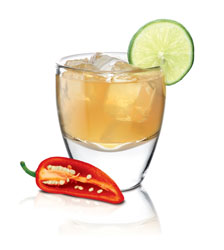 Cabo Wabo Cantina Presents A Cabo-Style Memorial Day Weekend – Enjoy Prickly Pear Margaritas And Live Rock Bands On Cabo Wabo's Cool, Outdoor Patio – For those that can't make it to Mexico this Memorial Day weekend, celebrate Cabo-style at Sammy Hagar's Cabo Wabo Cantina. Whether looking to relax in the sun or seeking the exiting nightlife vibe of Cabo San Lucas, Mexico, Cabo Wabo's lively patio is the perfect place to spend Memorial Day weekend û day or night. The beach-inspired patio brings the relaxing white, sandy beaches of Cabo to the exciting Las Vegas Strip. In true coastal fashion, guests will enjoy soaking up sun rays while sipping the refreshing Prickly Pear margarita, a fruity twist on Hagar's favorite cocktail. And as night falls, Cabo Wabo will stay true to its name with an exciting lineup of live classic rock bands, hitting the stage nightly at 9:30 p.m. all weekend long.
Rush To Bring 2010 North American Time Machine Tour To MGM Grand – The sensational Canadian trio of Geddy Lee, Alex Lifeson and Neil Peart û better known as RUSH û will bring "The Time Machine Tour" to the MGM Grand Garden Arena Saturday, Aug. 14. The concert, scheduled to begin at 8 p.m., will feature Rush's classic hits and feature the legendary Moving Pictures album live in its entirety. This summer's tour will begin in June and will visit approximately 40 cities throughout North America including Boston, Denver and Dallas. Rush is one of the most inventive and compelling groups in rock history and is currently working on its 20th studio album with producer Nick Raskulinecz.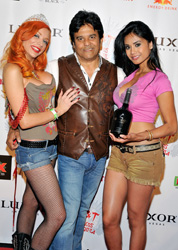 Erik Estrada Celebrates Cinco de Mayo At Tacos & Tequila – Television icon Erik Estrada celebrated Cinco de Mayo with the best fiesta on the Strip at Tacos & Tequila (T&T) at Luxor last night. Hundreds gathered for the CHiP's-inspired bash, including local celebrity talent and performers such as Carrot Top, "Baywatch" beauty Angelica Bridges and the cast of FANTASY, Defending The Caveman's Paul Perroni, members from Thunder From Down Under, Sandra Benten and Lori Legacy from Menopause The Musical, comedian magician Murray Sawchuck and illusionist Jonathan Silver. The entertainers all walked the red carpet donning a traditional sombrero before heading inside to enjoy the fiesta.
Marc Jacobs' "MJ702LV: Shirt: Here's The 411 On Being From 702 û Marc Jacobs, world renowned fashion designer, has created a signature shirt specifically for Las Vegas. "MJ702LV" is made from 100 percent cotton and features a limited edition graffiti design on the front of the shirt and MJ702LV on the back. The t-shirt is one hot item; customers from around the world seek out the Las Vegas location to purchase this unique shirt showcasing Sin City. Price: $28.
A Forum First: Spiral Escalator – Round and round and round the shoppers go. In 2004, The Forum Shops unveiled the 3-story, freestanding spiral escalator, becoming the first of its kind in the U.S. The escalator served as the centerpiece of the shopping venue's phase III expansion. Mitsubishi designed the attraction exclusively for The Forum Shops. The escalator now moves thousands of shoppers daily.
H&M To Open Largest U.S. Location – Hennes & Mauritz or H&M, the design-driven clothing retailer known for high fashion style and quality basics at affordable prices and the third largest fashion retailer in the world ,will open their largest store in the U.S. at nearly 60,000 square-feet and 3-levels, taking the space previously occupied by FAO Schwarz. This new flagship store will offer even more discerning shoppers in the Las Vegas area access to the latest trends and updated basics for ladies, men, young ladies and young men, including accessories. This location will also feature the H&M's quality children's collection. (Opening date: Fall 2010)
Forum Shops Fashion Forward Tips – Here's your chance to add the perfect accessory this spring. Wardrobe essentials: Wedges, whether they're leather, suede, patent leather, snakeskin, straw or cork, retailers such as Ferragamo, D&G and Michael Kors all have the perfect fit. Doctor bags are the new rage with leather, metal and canvas. DKNY, Tod's and Louis Vuitton are just some of the stores needing an MD. Bangles are also back and stacked. Check out Anthropologie, Swarovski and Michael Kors to fill the wrists. Finally, prep for summer with new sunglasses, selecting neutral colors that compliment skin tone. Versace, Victoria's Secret and Gucci are where your shades are waiting.
Station Casinos Turns Up The Heat With Free May House Entertainment – Station Casinos entertains locals with a number of new weekly acts and shows at several of its properties in addition to its trademark bands that the city has grown to love. New entertainment includes '80s hair metal rockers, Hair Raid, taking the stage at Sunset Station every Friday and DJ Alpyne spinning tunes by the pool every Sunday afternoon at Aliante Station. Bonkerz Comedy Club at Palace Station welcomes back "America's Got Talent" finalist Grandma Lee for the entire month of May. Most shows are free or will be noted below if they have a minimal cover charge.
Kick Off The Weekend With Wined Up Fridays At Terra Verde Inside Green Valley Ranch – Once the weekend starts, the wine starts flowing on the patio at Terra Verde Italian restaurant inside Green Valley Ranch. Patrons can now get their weekend started right with Wined Up Fridays, a new and delicious wine and appetizer event culminating in the ideal happy hour. Beginning Friday, April 30, patrons can sample "all-you-can-drink" featured wines while enjoying appetizers for only $20 every Friday evening from 5 p.m. to 7 p.m. Now through the end of May, Wined Up Fridays will feature Italian and California wines by Ste. Michelle Winery, and over the course of the summer enjoy samplings from other wineries.
Gambling Talk: Video Slots – ZorroÖ – with Victor H. Royer. When I was a little boy I remember TV and movie serials featuring the great Mask of Zorro û the hero who always won the day and rescued the fair maiden from the clutches of the terrible terror! And, as he was leaving, he would carve the Big Z into the hide of the villain! Ahh, what thrills they were in those days of youth!
Today, the legend lives on in a penny denomination video slot machine game from one of the most innovative companies in the world, Aristocrat. Originating in Australia, these innovative video games have begun to be called ôAustralian-style slotsö in the industry. And for good reason. With innovations like this, itÆs no wonder that they are popular with players everywhere, including here in the USA, and in the casinos of the Midwest. Even Las Vegas has many of these games, and the progressive hits very, very often. I have played this game myself, and it is truly great fun. Click to Read Complete Article…
---
Featured Tour û Enjoy Las Vegas!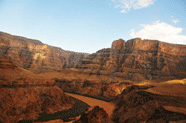 Dream Catcher Sunset Grand Canyon Tour û Journey to the Valley of Fire, were you will see red rock formations and some of the most remote, desolate, and fascinating desert landscape. After you fly through the Valley of Fire your journey will take you to the Grand Canyon.
Descend further and deeper into the Grand Canyon and land on the canyon floor, located just above the mighty Colorado River. Enjoy a champagne toast, beverages, light snacks and many incredible photo opportunities.
Highlights: * Land in Grand Canyon * Snack included * See Valley of Fire * Sunset flight over Las Vegas Strip
---
Members Mania – We Love Our Readers!
Editors Note: The comments about the "girls to your room" cards has reached a crescendo both here and now in our local papers. We are printing a number of opinions.
---
Just want to add to the Reader's email about the porn card handouts. I was intimidated the 1st time I encountered them myself but learned fast as you say "Just Ignore Them" and people shouldn't feel like they have to say a word such as no thanks or get lost.
They aren't doing it to aggravate or intimidate the public, they are only doing it for the monetary compensation what ever that may amount to.
Personally I think the whole thing could be cleaned up a little and still allow the porn card people to do their job. I think all the porn cards people throw on the ground after accepting them make for a pretty unsightly environment and just adds to the trashiness of the whole thing. I don't know about others but to me seeing all the porn cards spread all over the streets make the porn hand outs appear more dirty and trashy than it would be if the streets were not cluttered with all the cards.
Has Las Vegas ever tried to pass an ordinance requiring a porn card hand out person to pick up any disposed material within a certain distance from where it's handed out or to require the people who hire the hand out people to also hire people to do nothing but pick up the litter? It won't solve the intimidation problem that the cards create but at least the overall appearance of it wouldn't be so trashy and depressing to walk past.
As always , look forward to your newsletters.
RW Milaca from MN
---
Not all is as bad with the free strip handouts as your readers suggest. Last year I saw a group of 3 nice looking 20 something couples sitting in a circle. Each had a fistful of "sex" cards. The were playing "go Fish." Brightened up my morning.
Tom Guesman, Ohio
---
My Wife and I have just spent the week of April 09 to 16 in your fine City. This was our 5th time in the last 3 years. I do not like to portray a negative imagine but their are some concerns that we experienced and would like to share them with you and your readers.
1. It did not matter where you went,the Strip or Fremont Street, the slots were very tight. Definitely no entertainment value for your money.
2. The prices on the strip are getting out of hand. Six Dollars for a Beer has become ridicules. Although hats off to Casino Royale, you can still get a Beer or a Margarita for a Dollar. They know how to pack the house.
3.It sure would be nice if some of the shuttle drivers could say Good morning or make you feel more welcome to your city upon arrival or departure.Some are good but their is a small percentage that make you feel like you are just a commodity to be used for their financial gain.
4.We went on a Bus side trip to Laughlin. Will not mention the Company or the details but the driver was totally unprofessional. As a result we canceled our trip to Primm with the same Company the following day. Also noticed the slots in Laughlin have tightened up also.
5.The Ace has speeded up traveling from the strip to Downtown, however there is still some confusion between the Ace and the Deuce routes amongst travelers. Hats off to the elderly gentlemen Security Guard on one of the Ace Buses. He went above and beyond the call of duty. He was polite and approachable. He went out of his way to welcome the riders and listen to their concerns. He even gave us a Verbal Tour and History lesson of your fine City as we traveled up and down the strip on the Ace. Now that is an Ambassador for your City.
6.There is one thing that really bothered me as we walked up and down the strip. It was the homeless or the panhandlers that were laying on the Pedestrian crossovers at numerous locations. I am looking at a City were the Casino Hotel complexes are worth Billions, were Money appears to be no object, but people are lying starving in the street. Can not the Civic Officials or owners of these extravagant complexes work together in helping these people in some manner?
All in all once again we greatly enjoyed our trip to Las Vegas and will definitely return. I do not know what the magic of this City is, but it keeps you coming back for more.
Thanks,
Brian from Canada
Ted Responds:
OK, we have some very positive developing news. Two of our County Commissioners (The Strip actually sits outside the city limits and is governed by the county) recently walked The Strip with various casino management and executives to view all of this first-hand.
They were extremely disheartened at how bad the situation is getting. They are going to be meeting and looking at every single option available as they are well aware of the negative impact and image it leaves our visitors with.
The ACLU has always strongly fought any removal or regulation of the "pornslappers" citing free speech. My understanding is that the ACLU will be involved in these meetings in order to help find a solution that works for everyone. We probably won't see changes overnight, but movement on this is afoot. As always, we'll keep you posted on all developments!

---
I've been a BIG fan of your newsletter since I started visiting Las Vegas 5 years ago. Its THE source for the most up-to-date information regarding anything Las Vegas! Any other copy-cat version of your website and newsletter would be like eating a cloned chicken (it may look like a real chicken.. but it don't taste like one and it leaves a bad aftertaste in your mouth)!
Case in point about the value of your newsletter. If I did not read your article about Lance Burton leaving Monte Carlo in September, 2010 (after a long and prosperous 14 years) – I would've planned on seeing his show sometime next year. Since I'm coming soon, I immediately checked out his show times and booked a show! I would've completely missed out on seeing him (for the first time) if it were not for your up-to-date newsletter.
I've always found your newsletter to be helpful in a variety of ways for each of my trips to Las Vegas. Keep up the excellent work!
Thanks again.
Patrick from Apalachin, New York
---
We love to hear from you, and value your feedback! Here's how to participate:
Drop us an email at allvegastv@aol.com – We read them all!
Call our recorded comment line at 702-507-0055. We listen to every call.
---
More Las Vegas News – Concerts – Events
---
Coming Hot Holidays
– The following dates are huge times to be in Las Vegas, and rooms are in high demand. Booking in advance is the best way to save. Visit our friends at
Las Vegas Hotel Deals
and spend one of the following hot dates having fun in Las Vegas:
Memorial Day, U.S May 29-31 (3 day weekend)
Father's Day June 20
Independence Day July 4
Civic Holiday, Canada July 31-August 2 (3 day weekend)
Labor Day, U.S September 4-6 (3 day weekend)
Labour Day, Canada September 4-6 (3 day weekend)
Jewish New Year September 9
Halloween October 31
Veteran's Day November 11
Thanksgiving Day, U.S November 25-28 (4 day weekend)
Hanukkah Dec. 2 – Dec. 9
Christmas December 25
New Year's Eve-Day December 31 – January 2 (3 day weekend)
Martin Luther King, Jr., Day, U.S (Observed) January 15-17 (3 day weekend)
Chinese/Lunar New Year February 3
Super Bowl Sunday February 6
Lincoln's Birthday, U.S February 12
Valentine's Day February 14
President's Day, U.S (Observed) February 19-21 (3 day weekend)
Washington's Birthday, U.S February 22
Mardi Gras March 8
St. Patrick's Day March 17
Easter Sunday April 24
Cinco de Mayo May 5
Mother's Day May 8
Link To Us! – Have a home page, web page, or blog? Link to us, and give yourself and your friends a quick link to find us from your site. Simply link to http://www.accessvegas.com and name the link Access Vegas!
RSS Feed – We now have an RSS/XML feed! Most RSS programs let you visit AccessVegas.com and automatically pull the feed. For those who want to enter it manually, the feed is:
http://www.accessvegas.com/xml/whats-hot.xml
No related links found