Serving Las Vegas Visitors and Residents Since 1999
Welcome to the Insider Vibe! This is the official newsletter of AccessVegas.Com. We talk about the Las Vegas activities you really care about.
Need to contact us? Send feedback to
AccessVegas@AccessVegas.com
Missed an issue? Click to Read Back Issues Online.
---
AccessVegas.com Quick Info Menu:
| | |
| --- | --- |
| Las Vegas Essentials | Featured Shows |
Las Vegas Events
---
Las Vegas Hotels And Construction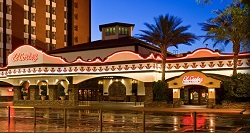 El Cortez Hotel Named To The National Register Of Historic Places – The National Register of Historic Places (NRHP) named El Cortez Hotel and Casino in Las Vegas as one of the cultural resources worthy of preservation.
ôWe are thrilled to become one of the beloved properties across the nation recognized on the prestigious National Register of Historic Places. Our hotel represents not only the treasured memories of our cityÆs history but also embraces the future of downtown,ö executive vice president of El Cortez Hotel & Casino Alex Epstein said.
---
Las Vegas Shows, Headliners, And Concerts
---
March Events And Specials
---
Las Vegas Restaurants And Dining
---
St. Patrick's Day Las Vegas 2013
---
Las Vegas Nightlife
---
March Madness Las Vegas 2013
---
More Las Vegas News
UNLVino Takes Place At Las Vegas Strip Locations For 39th Annual Event April 18-21, 2013 – This year, the 39th annual UNLVino will expand to four days of events, for wine, beer and spirit enthusiasts, April 18-21, 2013. NevadaÆs original wine festival will showcase an array of international beverages and continue Southern Wine & Spirits of NevadaÆs mission to raise millions of scholarship dollars for students of UNLVÆs William F. Harrah College of Hotel Administration.
Tickets are now on sale for 2013Æs exciting festivities at UNLVTickets.com. The perfect ValentineÆs Day gift for wine connoisseurs û UNLVinoÆs special $350 wine-lovers ôpassportö package û includes admission to all four tastings, a savings of more than $100.
North And South American Wines Go Head To Head During The Golden NuggetÆs Wine Revolution – On April 12-14, 2013, winery owners, winemakers and consumers will get together in the fifth annual spring wine event. The Golden Nugget Hotel & Casino will host the said event where wines from North America and South America will go head to head in the Wine Revolution. Guests will enjoy the silent and live wine auctions, wine tastings, poolside receptions and many more.
The event is regularly priced at $260* but discounted price is available for guests who will book in advance. The discounted ticket price is sold for $199* for all four events. Guests can purchase the event separately.
---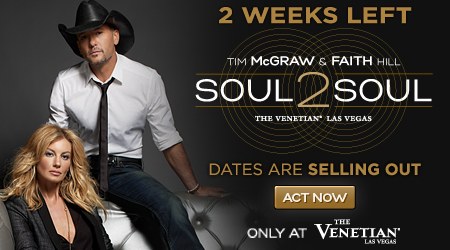 ---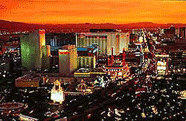 Maverick Wind Dancer Sunset Landing Tour û Landing tour with Hors d'oeuvres on the Canyon Floor. Birds eye view of Lake Mead and Hoover Dam. Get a close look at the extinct volcano Fortification Hill. Keep an eye out for wildlife along the way. Descend deep into the Grand Canyon and land on the Hualapai Indian territory on the canyon floor for a champagne toast, beverages and hors d' oeuvres in the heart of this spectacular wonder of the world.
---
Million Dollar Quartet by Terri DÆRichards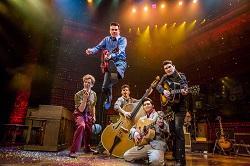 Million Dollar Quartet – Incredible But True – Shake, Rattle or Roll but DO get yourself to a performance of ôMillion Dollar Quartetö for an unforgettable evening of Rock ænÆ Roll history and live performance. HarrahÆs newly remodeled showroom hosts the Las Vegas version of this hit Broadway and touring production, which gives audiences a fly-on-the-wall perspective into a once-in-a-lifetime event that took place December 1956: the convergence of 4 legends in Rock ænÆ Roll history.
---
Newkirk's Notes – comments on Las Vegas from AccessVegas.Com publisher Ted Newkirk:
Hello From Las Vegas! – NASCAR almost got rained out last weekend (rare spring storm), but now we're in the upper 80's all this week! I dusted off all my patio furniture and my trustworthy old CRT TV that I keep on the back porch ($25 from Craigs List… I can leave it out there because it isn't worth stealing) and it is al fresco dining nightly.
I'd love to tell you that we're playing hooky, but Rick got hit with a nasty "summer" cold and I've been working on our super-cool, soon-to-debut "Best Of" voting software (unlike any other Best Of internet voting out there — it will be really fun), so we're running a little lighter than usual this issue. All should be back to normal next week.
The Weather Channel is predicting a major winter storm for a good part of the nation next week. You know those cool new gadgets we have called airplanes? Get on one and come see us and thaw out.
Hope you are enjoying this issue!

Associate Editor / News Researcher: Rick Ziegler
Concerts and Headliners: Rick Ziegler
---
What We're Watching – Vegas Videos You'll Enjoy
Wynn Las Vegas 'Tulips' Unveiled

– As part of the resort's continued commitment and appreciation of public art, Wynn Las Vegas unveils 'Tulips' by renowned artist Jeff Koons. Rendered in mirror-polished stainless steel and transparent color coating, 'Tulips' will illuminate the Wynn theater rotunda at Wynn Las Vegas. The sculpture was acquired at auction for a price of $33,682,500.

2013 NASCAR Hauler Parade Las Vegas Strip

– The annual NASCAR Hauler Parade is the unofficial kickoff to NASCAR weekend in Las Vegas. All the haulers that bring the race cars to Las Vegas, get polished up and run down the famous Las Vegas Strip. By http://www.thevegastourist.com

Lake Mead and Nevada's Desert

– The lake stretches far beyond the dam into the rugged desert landscape along the Nevada and Arizona border very near Las Vegas. Lake Mead is now a National Recreation Area and a starkly beautiful place to visit. In our video, we mention the possibility of renting houseboats to travel into the far reaches of the lake. But if you don't get out on the water itself, the landscape around is colorful and wild and easily accessible. Just a few miles from downtown Las Vegas, this is the real Nevada, a great state to visit.
---
We love to hear from you, and value your feedback! Here's how to participate:
Want to comment on a current reader post? Use the comment box on that particular web page. Many of the stories we post also have comment boxes at the end of the story. Make your voice heard!
Drop us an email at AccessVegas@AccessVegas.com – We read them all!
Call our recorded comment line at 702-507-0055. We listen to every call.
---
No related links found