Serving Las Vegas Visitors and Residents Since 1999
Welcome to the Insider Vibe! This is the official newsletter of AccessVegas.Com. We talk about the Las Vegas activities you really care about.
Need to contact us? Send feedback to
AccessVegas@AccessVegas.com
Missed an issue? Click to Read Back Issues Online.
---
AccessVegas.com Quick Info Menu:
| | |
| --- | --- |
| Las Vegas Essentials | Featured Shows |
---
Newkirk's Notes – comments on Las Vegas from AccessVegas.Com publisher Ted Newkirk:
Ted was out last week with a serious bout of the flu. He is starting to get back in the saddle and his sections Newkirk's Notes and Members Mania will return next week.
Please enjoy this issue prepared by staff:
Associate Editor / News Researcher: Rick Ziegler
Concerts and Headliners: Amy Rayner-Cooley
---
---
The Steak House At Circus Circus Marks Its 30th Anniversary With An Unbeatable Dinner Special – Enjoy a complete Petite Filet or Prime Rib dinner for $30 throughout the month of June.
In a city that is continuously evolving its culinary scene with new restaurant venues both on and off The Strip, itÆs rare to find an establishment that has withstood the test of time and remained a favorite of Las Vegas locals and tourists alike for three decades. The Steak House at Circus Circus has reached a landmark 30 years of service and recognizes this milestone is a cause for celebration. Throughout the month of June, loyal guests and first time visitors can commemorate The Steak HouseÆs anniversary by enjoying a $30 Petite Filet or Prime Rib dinner special.
Nobu Hotel Caesars Palace Reveals Hotel Design, Announces Rooms On Sale October 1, 2012 – Nobu Hospitality partners including Chef Nobu Matsuhisa, Robert De Niro and Meir Teper, along with designer David Rockwell and principals from Caesars Palace, gathered yesterday at the original Nobu in New York City to provide guests with an initial glance inside the worldÆs first Nobu Hotel, set to open in Las Vegas late 2012. In addition to revealing the first look into the hotel design, the group announced guest bookings will begin Oct. 1. Rooms can be booked online at NobuHotelCaesarsPalace.com.
Sneak Peek Into Nobu MatsuhisaÆs First Restaurant On The Famed Las Vegas Strip – Chef Nobu MatsuhisaÆs largest and most innovative restaurant yet will open alongside the worldÆs first Nobu Hotel at Caesars Palace Las Vegas. Both the restaurant and the hotel will make their debuts later this year.
"This restaurant will mark many first milestones – the first Nobu on the Las Vegas Strip, the very first of my restaurants to offer an in-room dining menu and the first-ever Nobu to open alongside a Nobu Hotel," said Matsuhisa. "We pour our hearts into each new project and are passionate about crafting imaginative ideas with our guests in mind. Caesars Palace shares our values in striving to leave guests with lasting memories and we are thrilled to be revealing the new concepts and designs for Nobu Caesars Palace."
Palazzo Hosted the 2012 Las Vegas Epicurean Affair – The Palazzo Las Vegas hosted the Las Vegas Epicurean Affair presented by the Nevada Restaurant Association featuring nearly 75 renowned restaurants and beverage purveyors. Approximately 1,800 guests mingled amongst the elegant Pools at The Palazzo and sampled culinary delights from local celebrated restaurants. Recognized as one of the cityÆs premier tasting events, this yearÆs sold out Epicurean Affair dazzled once again as world-class chefs tempted guestsÆ palates throughout the evening.
Tender Steak & Seafood Introduces New Summer Menu Selections – Summer dishes have arrived at TENDER Steak & Seafood, and Executive Chef K.C. Fazel has crafted exceptional creations with the freshest flavors to offer guests an unforgettable dining experience at Luxor Hotel and Casino.
Guests will begin their dinner with exclusive summer starters including Quonset Point Oysters from Narragansett Bay, RI. Diners also will enjoy a new Vegetarian Heirloom Tomato Soup with basil, garlic and feta sourdough croutons or an Heirloom Tomato and Buffalo Mozzarella salad with basil olive oil, sea salt and black cracked pepper.
Sail To New England At BellagioÆs Conservatory & Botanical Gardens – A slice of the Northeastern seashore moves west to BellagioÆs Conservatory & Botanical Gardens for the summer floral exhibition. Inspired by water, light and scent, guests are transported to the endearing and crisp atmosphere of New England through September 9. New to the summer exhibition is a blue and white lighthouse with a rotating light as well as live performances by classical and jazz guitarists daily from 5 p.m. to 6 p.m.
Tacos & Tequila Introduces New Summer Specials – As the weather gets warmer, Executive Chef Saul Ortiz heats up happy hour with new specials at Tacos & Tequila (T&T). And, to make sure no guest gets left out of the fiesta, Chef Ortiz also has created new all day specials sure to keep the party going every week day at Luxor Hotel and Casino.
Golden Nugget Picks College Football Games Of The Year – The Golden Nugget Las Vegas will be the first casino and sports book in Las Vegas to post lines on its 2012 College Football Games of the year on June 11.
This will be the propertyÆs sixth consecutive year announcing over one hundred key college games of the year which take place Aug. 31 through the last game on Dec. 8.
Lynyrd Skynyrd BBQ & Beer Rocks Fourth Of July With Independence Day Barbecue Platter – Lynyrd Skynyrd BBQ & Beer at Excalibur Hotel & Casino will celebrate the red, white and blue holiday with an Independence Day Barbecue Platter, priced at $17.76, on Wednesday, July 4.
The finger-lickinÆ platter, priced to honor the year of AmericaÆs independence, will make every guest see fireworks. The celebratory dish is piled high with three slices of juicy beef brisket, two fall-off-the-bone spare ribs and a hearty sausage link.
Casa Fuente Announces Junefest Featuring First Craft Beer Festival – Casa Fuente inside The Forum Shops at Caesars presents JuneFest, an entire month dedicated to beer with the first Casa Fuente Craft Beer Festival set to take place on June 22-23, 2012.
Each week in the month of June, Casa Fuente will feature a selection of small batch and craft beers for patrons to enjoy while beating the heat and relaxing on the indoor patio.
Comme Ãa Will Launch æLe BarbecueÆ Series With Bastille Day Celebration – Comme Ãa, the modern French brasserie by acclaimed Chef David Myers at The Cosmopolitan of Las Vegas, will commence its ôLe Barbecueö summer grilling series on the patio with a Bastille Day celebration on Saturday, July 14.
Myers, chef and owner of the celebrated restaurant, along with Executive Chef Brian Howard, have created a Parisian-inspired barbecue menu of selections made to order from the wood-fired grill on Comme ÃaÆs patio, including freshly-made Leg of Lamb, Skirt Steak au Poivre and Beer Can Chicken.
Fantasy Splashes Into Summer With Tracey As JuneÆs æShowgirl Of The MonthÆ – All the way from Warrington, England, British beauty Tracey graces the 2012 ôUltimate Fantasyö calendar as JuneÆs ôShowgirl of the Month.ö Dressed in see-through black lingerie, the brunette bombshell teases fans with her gorgeous looks in the seductive two-piece ensemble.
The FANTASY knockout is both domestic and adventurous. She likes to cook, bake and sew as well as zip-line down Bootleg Canyon in Boulder City, NV. Tracey dreams of one day being able to travel to exotic countries and visiting Paris again û her favorite city.
Lasagna Lovers Unite To Enjoy National Lasagna Day At Trevi – Trevi, the celebrated Italian restaurant inside The Forum Shops at Caesars, will celebrate National Lasagna Day with its delicious lasagna pizza and authentic lasagna entrÚe, each specially-priced exclusively on Sunday, July 29.
Chef Peter ScaturroÆs newest signature dish, the lasagna pizza, will be offered for $13.95 in honor of the national holiday. The deep dish delight is layered with Italian sausage, ricotta and mozzarella cheeses and topped with a tangy pomarola sauce. Lasagna lovers will also enjoy a discount on the classic lasagna, priced at $17.29 for the day. This homemade Italian favorite is layered with pasta, zesty meat sauce and topped with flavorful ricotta and mozzarella cheeses.
RÝ Rß Las Vegas Hosts European Football Championship Viewing Parties û Gives Away Trip To See The LA Galaxy – Soccer fans can catch all the 2012 European Football Championship action at RÝ Rß Las Vegas this summer. Starting Friday, June 8, the pub will host viewing parties for fans during each match of the tournament.
During the Championship Final on Sunday, July 1, RÝ Rß will give away two tickets to see the LA Galaxy play at The Home Depot Center in Los Angeles this season. For every pint they buy during each viewing party at RÝ Rß, fans will receive an entry form for the drawing. The pub will offer drink specials for every viewing party.
Discover Italy Series Continues At Onda Ristorante & Wine Lounge At The Mirage With New Prix Fixe Menus And Unlimited Wine – Beginning July 12, the culinary exploration of Italy continues with the second half of the 2012 Discover Italy series at Onda Ristorante & Wine Lounge at The Mirage Hotel & Casino. Kicking off the second Thursday of each month through November, guests will be able to eat their way across Italy with a new, succulent, $59 three-course prix fixe menu, highlighting one of five regions. Culinary tourists also will have the option to add an unlimited premium wine pairing for $18. Discover Italy schedule of events through November 2012 is as follows:
CarlosÆn CharlieÆs Encourage Guests To Cool-Off With Happy Hour Specials – CarlosÆn CharlieÆs is ready for summer and to cool off from the heat wave they are rolling out Happy Hour drink specials. Throughout the day, guests can enjoy 2-for-1 regular and ôBig Mammaö size frozen margaritas including CharlieÆs Frozen Margarita, Mango Margarita and Passion Fruit Margarita. Daily 2 – 6 p.m.
---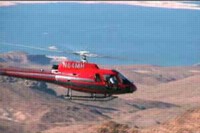 Las Vegas Strip Helicopter Tours (Day or Night) by Maverick û A Flight Over The Las Vegas Strip. Save time and money. Our Maverick Lights tour with out the Transportation. Spend more time seeing Las Vegas and arrive at our terminal 30 minutes prior to departure time. Reserve your seats today!
---
Le Reve by Guy Chapman
Le Reve – A Rich Playground Of Action, Magic, and Drama – To truly appreciate ôLe Reveö, one must surrender themselves to the idea of entering a dream-like world of sight and sound that will be unlike any ônormalö entertainment experience found on the Las Vegas Strip. With lush visuals, breathtaking acrobatics, and an immersive musical soundscape, guests will find a performance that will remain with them long after they have left the theater.
Housed within the Wynn Hotel and Casino, ôLe Reveö is a show that, while starting firmly on the ground, takes to the air and water instantly. And in many of those moments, it is likely to happen all at once. The show does not disappoint in providing spectacle. The set and its performers work as one constant and living organism. If it is not multiple performers providing a number of impressive feats all at once, it is the stage itself, rising and falling, and in many instances, transforming into a full pool of water to provide the most diverse set pieces of any show in Vegas.
Nathan Burton Comedy Magic by Terri DÆRichards
Nathan Burton Comedy Magic – If you believe that ôcomedyö magic must be lightweight then be prepared to think again after seeing Nathan Burton in action. Burton chooses to enrobe his illusions in whimsical concepts, however, the tricks are as seamless and astounding as any youÆre likely to see on the Strip or elsewhere.
Many folks may already find Burton recognizable from ôAmericaÆs Got Talentö where he wowed judges and audiences alike, and E! networkÆs ôThe Entertainerö, as well as his appearances on ôMiami Inkö and VH1Æs ôSurreal Lifeö. The Las Vegas based magician also garnered media attention for his incredible charity fund-raiser stunt: surviving for 7 days with no food or water in a glass box suspended above the Las Vegas Strip — in true Vegas style he did include a revolving roster of showgirls in the box with him!
---
What We're Watching – Vegas Videos You'll Enjoy
---
Members Mania – We Love Our Readers!
We love to hear from you, and value your feedback! Here's how to participate:
---
Father's Day And Fourth of July Las Vegas
News, Events, and Specials
---
More Las Vegas News – Shows – Events
---
No related links found