Serving Las Vegas Visitors and Residents Since 1999
Welcome to the Insider Vibe! This is the official newsletter of AccessVegas.Com. We talk about the Las Vegas activities you really care about.
Need to contact us? Send feedback to
AccessVegas@AccessVegas.com
Missed an issue? Click to Read Back Issues Online.
---
AccessVegas.com Quick Info Menu:
---
Editors Note: Newkirk's Notes can now be found after the news and reviews sections.
Associate Editor / News Researcher: Rick Ziegler
Concerts and Headliners: Amy Rayner-Cooley
---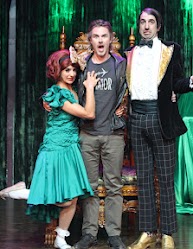 True Blood's Sam Trammell Spotted Enjoying Absinthe – Star of HBOÆs vampire series, True Blood's Sam Trammell was spotted enjoying the thrills and chills from the eccentric cast of Absinthe on June 16, 2012. After taking in the raunchy fun of the show, Trammell took the time to hang out with the cast afterwards for photos to end the night.
Named the ôBest New Showö on the Strip by both Vegas Seven and Las Vegas Weekly, Absinthe at Caesars Palace is the fantastical blend of carnival and spectacle, featuring wild and outlandish acts in a theatre-in-the-round presentation suitable for all seasons.
Construction For Hakkasan Las Vegas Underway At MGM Grand – Construction is underway for Hakkasan Las Vegas, an upscale dining experience with a lavish lounge and nightclub created by Hakkasan Ltd. and its partners Angel Management Group (AMG). Unveiling this December at MGM Grand Hotel & Casino, the notable development has taken over the former Studio 54 space and the main exterior facade at one of the busiest intersections on The Strip: Las Vegas Boulevard South and Tropicana Avenue.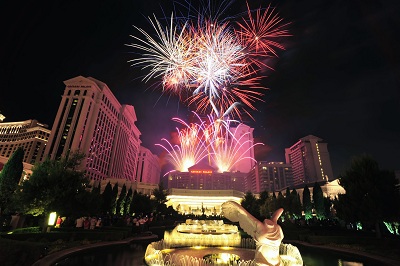 Caesars Palace to Celebrate Independence Day with Rooftop Fireworks Display Saturday, July 7 – In celebration of Independence Day, Caesars Palace will light up the sky with an impressive fireworks display from the rooftop of the Roman Tower on Saturday, July 7. The celebratory show will kickoff at 9:15 p.m., weather permitting, granting hotel guests and passersby the best views on the Las Vegas Strip from the front fountains at Caesars Palace Saturday, July 7 at 9:15 p.m.
Rhumbar Celebrates Fourth Of July With Day Party On The Patio With Drink Specials – There will be plenty of cocktails, cigars and hookahs to go around as Rhumbar at The Mirage Hotel & Casino celebrates the Fourth of July with a midday party on Wednesday, July 4.
A DJ will get the party started on RhumbarÆs tropical patio amid the energy of the Las Vegas Strip with a mix of Top 40 hits and dance music. From 2 p.m. to 6 p.m., Independence Day guests will enjoy $5 vodka mixed drinks, Sweet Strawberry Rum Punch and 16-ounce Coors Light bottles as well as $18 buckets of domestic beer and $8 house cigars. Starting at 3 p.m., guests may order hookahs and even get patriotic with red, white and blue flavors such as Cherry, Vanilla and Blue Mist.
October 2012 Dates Announced For Elton JohnÆs ôThe Million Dollar Pianoö At The Colosseum At Caesars Palace – Returning to The Colosseum at Caesars Palace to perform his smash hit show that critics have called ôan epic masterpiece of musical entertainment,ö tickets for the following Oct. 2012 performances of Elton JohnÆs ôThe Million Dollar Pianoö go on sale Monday, June 18.
Tacos & Tequila Celebrates The Red, White, And Blue With100-Ounce Frozen Flagpole Daiquiris – Tacos & Tequila (T&T) will celebrate the Fourth of July with the 100-ounce frozen Flagpole Daiquiri available throughout the month of July at Luxor Hotel and Casino.
Patriotic partygoers will celebrate Independence Day with the Flagpole DaiquiriÆs layers of frozen flavors including red strawberry daiquiri, white pina colada and blue coconut banana served in a 3-foot souvenir cup. Guaranteed to offer relief from the Las Vegas heat, the specialty cocktail will be available at T&TÆs daiquiri bar and priced at $35 with refills available for $25.
Fire up the Grill in Celebration of National Grilling Month – Leave the lighter fluid and matches on the patio and head indoors for National Grilling Month this July. The chefs of MGM Resorts are ready to prepare a hot-off-the-grill meal that will tantalize your taste buds.
The art of grilling is highlighted by the Japanese-style Robata Grill at Japonais at The Mirage. Guests gather around the Robata bar, located in the stylish lounge, and watch as chefs prepare skewered food such as lobster, steak, shrimp and asparagus, over a traditional charcoal grill that is simple, yet accentuates the natural flavors of the meats.
The Steak House at Circus Circus has reached a landmark 30 years of service and fires up their grill nightly with approximately 200 pounds of mesquite wood charcoal from Mexico. Mouthwatering aromas fill this award-winning classic steakhouse as meat-lovers watch their menu selection cook on the open-hearth fire. Among the delectable offerings available are Filet Mignon, Rib-Eye, Porterhouse and New York Strip.
Sensi at Bellagio enlivens all five senses as part of the dining experience thanks to a presentation kitchen in the center of the dining room where chefs craft dishes using sustainable, fresh ingredients. The restaurant devotes a section of the menu to grilled food such as line-caught Tuna Steak Au Poivre and Kalbi Flat Iron Steak made of American Wagyu with crispy bone marrow and kim chee.
Madame Tussauds Unveils Environmentally Friendly Leonardo DiCaprio Figure – Madame Tussauds Las Vegas located at The Venetian unveiled a wax figure of Golden Globe winner and environmental activist Leonardo DiCaprio. In honor of the actorÆs dedication to the environment, the figureÆs head was created from natural clay and beeswax materials containing organic pigment. Photo credit: Erik Kabik / www.erikkabik.com
Stripsteak At Mandalay Bay Presents Intimate Scotch Dinner – Stripsteak a Michael Mina Restaurant at Mandalay Bay Resort & Casino presents an intimate Scotch Dinner Thursday, June 28 at 8 p.m. The exclusive event will feature a specially created five-course menu with a different scotch from The Macallan Portfolio to complement each delectable course.
---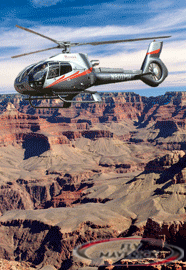 Maverick Silver Cloud Grand Canyon Tour û Birds eye view of Lake Mead and Hoover Dam. Get a close look at the extinct volcano Fortification Hill. Keep an eye out for wildlife along the way. Fly back through the Grand Canyon on your way to the Bowl of Fire full of flaming red rock formations. Conclude your journey with an exciting flight between the hotels on the Las Vegas Strip!
---
Beatles LOVE by Cirque du Soleil by Terri D'Richards
Cirque In Las Vegas, All You Need is LOVE – This super Cirque-adelic Lovefest combines director Dominic ChampagneÆs wildly fanciful interpretations of The Beatles music and history performed to the very best of the beloved bandÆs hit songs. The tracks used in the production represent two years in Abby Road studios for famed Beatles producer George Martin and his son Giles. The team used original master recordings from The Beatles catalog, combined with bits and pieces of songs, alternate vocal takes, and in studio banter.
American Storm by Sarah Jane Woodall
American Storm: No One Is Safe From Their Flirtatious Moves – GirlsÆ Night Out is a classic Vegas tradition. Whether it be a bachelorette party, divorce party, or birthday party û or just because you and your girlfriends feel like getting wild û Vegas is the perfect city in which to unleash your inner bad girl. You wanna drink? WeÆve got bars. You wanna dance? WeÆve got nightclubs. But even more important than either of those… if you wanna ogle some half-naked beefcake, weÆve got you covered there, too!
---
Newkirk's Notes – comments on Las Vegas from AccessVegas.Com publisher Ted Newkirk:
Hello From Las Vegas! – For those of you used to reading my column at the beginning of the newsletter, I've decided to relocate it down here. Fortunately, we continue to gain subscribers (thanks for telling your friends… and if you haven't, what's keeping you?) and while I appreciate that many of you enjoy my Vegas insights, they cover a range from visitor numbers to the real estate market and beyond. Many subjects that have little to do with your next visit. Hence, we're running the visitor news and reviews first now and I'll pontificate down here.
Also a quick note: I'll be on hiatus from the newsletter throughout much of July. We've got new hires to bring up to speed, we need to finish development on that amazing money-saving app we're working on, and get ready to launch our own "Best Of Vegas" contest. All huge undertakings, and there are only so many hours in the day.
It Was Bound To Happen – April marked the first month in a couple of years that visitor volume was down over the same month of the previous year. Before all the Vegas-haters out there start to rejoice and dream of the demise of the city (a la the many hit-piece articles and blogs written during the height of the recession), the decline was microscopic and wholly due to the fact that last April had one more weekend in it then this year did.
Which lends itself to an obvious Vegas tip: In many cities, hotel rooms cost more during the weekday (to bilk the business visitor) and rates are relaxed on the weekend. Las Vegas is exactly the opposite. With the exception of a few really busy convention weeks each year, rates and occupancy for weekdays are much more palatable. Plus, you enjoy a little more elbow room.
Dueling Stadiums – Actually, dueling perhaps isn't the right word. A developer has put a down payment on his bid for acreage south of the M Resort with the intention of building a stadium. Interestingly enough, the current negative of Sam Boyd Stadium (where UNLV plays football and also the home of concerts, motocross, and similar) is that the location in the far east part of the valley is inconvenient to most residents.
Speaking of UNLV, a stadium on the campus (somewhat centrally located and 1.5 miles east of The Strip) seems to be gaining momentum. Mayor(s) Goodman are still hell-bent on a downtown stadium housing an NBA team. Not to be outdone, Ceasers Entertainment still seems to be pursuing their quest to build an arena behind the Imperial Palace. We'll keep you posted!
Train To Nowhere Now Going Somewhere – We've been reporting on the proposed high-speed train from Las Vegas to Victorville, CA which was supposed to let you transfer to another line going to Palmdale, where it then let you transfer to another line going to Los Angeles (follow the bouncing ball here, people). An agreement has been reached with the intention to run the original line all the way to Palmdale where one would (for now) get on a commuter train to Los Angeles.
The long term plan would be to upgrade the line from Palmdale all the way into Los Angeles so the high speed train could make the run non-stop at greatly increased speeds. Oh, much of the line will be funded by a federal loan (which means, guess who holds the bag if it fails).
Look, this is just "same song, second verse" and these people continue to be as high as a kite (figuratively speaking):
The detour over to Palmdale doesn'táappreciably add miles to the trip. BUT, having to change trains (during which time you're going exactly 0 miles per hour) then taking a commuter train the remaining 60 miles into Los Angeles at normal train speeds is going to go quite a ways to negate the time you saved during the high-speed portion of the trip.

But wait Ted… you noted that the train would eventually be high speed all the way. I don't think so. Read on…

The Palmdale to Los Angeles portion runs through Solidad Canyon. Read that again: CANYON. Even though it is presently used as a major freight and passenger line, the twists and turns of the canyon restrict the speeds which can be obtained. Don't take my word for it. View these YouTube videos:

While neither train is creeping, they aren't exactly breaking any speed records through the canyon. And if you look at the scenery and surrounding mountains, you'll see that routing options are limited.

Add to the fact that high-speed rail requires no railroad crossings (people would be getting splattered left and right as the train would be on them before they see it) which means the cost to elevate this thing all the way through the Los Angeles area is going to turn out sky-high.
Las Vegas' most juiced-in PR firm is handing this turkey now. Even they are going to have a hard time spinning this one.
New Construction On "The Strip" – – Kind of. A new 20 story timeshare tower is being added to the existing Grandview Resorts complex (which will bring the total number of towers to 8). The location? Next to the South Point, right on Las Vegas Blvd. but 6 miles south of Mandalay Bay. I'd like to consider myself pretty savvy when it comes to Las Vegas, but I'm at a loss on this one. Major projects are stalled all over town, but in a really bad economy people are buying timeshares? In a city where (weeknights) $21 a night will get you a room downtown and $32 on The Strip?
Downtown Housing Set To Grow By Leaps And Bounds – I've been asked why we cover housing issues in a Vegas travel newsletter. But believe it or not, quite a few readers either are thinking or at least dreaming of eventually moving here, which makes it good to know where the city is headed. Long-time readers know that I've been predicting a residential boom downtown for a couple of years now. Put another one in the proverbial "Ted Was Right" column: A recent article Chances open up for Las Vegas downtown living space highlights the pending downtown residential progression.
---
What We're Watching – Vegas Videos You'll Enjoy
---
Members Mania – We Love Our Readers!
Viva Elvis is one of the best shows I have seen in my 20+ years of going to Las Vegas. Now that it is closing, have you heard of any plans to come out with a DVD of the show?
Thanks for a great newsletter, and your help.
Alan Waldauer
Ted Responds:
Cirque du Soleil themselves note: "At the moment there is no DVD of the show Viva ELVIS, nor a documentary of its creation." With the show closing, I wouldn't hold my breath waiting for one. Interestingly enough, the feedback for Viva Elvis has been pretty good from our readers. People who loved the show really loved it.
Unfortunately, the appeal wasn't as broad as anticipated. It has also been theorized that the Elvis estate didn't give Cirque the latitude that they had with the Beatles Love, resulting in a show that wasn't as appealing to general Cirque fans. For those who want a chance to see Viva Elvis before it closes, you have until August 18. Click for Viva Elvis Tickets

---
We just got back from Vegas! We were there May 30 to June 4. I saw some things I wanted to report. On two occasions I saw cab drivers help out of state drivers who were all turned around. They let in a guy from California who decided to switch to the turning lane at a red light from two lanes over. They let us make a crazy U-turn at Paris when we were trying to find parking for BallyÆs which I now think is the same parking structure. IÆve been thinking of cab drivers as villains since the long hauling reports.
Also I didnÆt find the card slappers to be aggressive. People gave them a wide berth and they didnÆt approach anyone. The medians were pretty and well groomed. They had big orange tiger lilies in them. Not sure what the fight is over strip maintenance. Flamingo needs to do something with their foliage out front. ItÆs overgrown their signage.
Overall we were very pleasantly surprised with conditions on The Strip. We donÆt usually stay over the weekend because of the crowds, but everyone was nice on and off the strip. We were luckier downtown. CanÆt wait to go again! Keep the newsletters coming!
Gina Kasky
Ted Responds:
I'll take your word for it on the cab drivers. All we know from driving around the tourist areas is that they are generally horrible drivers and very inconsiderate. Just like being in Las Vegas on a rainy day, or hitting a slot jackpot, I guess anything is possible on any given day. Including seeing a nice cabbie!
The pornslappers have had to dial their aggressiveness back a bit according to an agreement they have reached (for now) with the county. I continue to advise visitors to simply not look at them and walk right along on your way. They can't make any physical contact with you whatsoever (it could be construed as assault) and always end up backing off.
Flamingo owners Caesars Entertainment are well-known for their "deferred" maintenance. A running joke on the internet has been what sad and faded shape the Paris Las Vegas balloon is in when you observe it in the daylight. Now that they are building the new $550 million Project Linq, they'll have even more space to let get all run down!
No question that Las Vegas is a different beast on the weekend. Weekdays bring value-oriented travelers, often from the mid-west. Weekends bring Californians and those with "fly-in" budgets who have only a couple of days here and want to party-hearty, making the most of it.
Also, the crowds can vary. The weekends just before or after a major holiday like Labor Day are relatively uncrowded and more tame. Also, some are what I call "California" weekends. For some reason, everybody in our neighboring state seems to get the same itch to visit at the same time. All at the last minute. And come Friday night, the town overflows with CA license plates.
We continue to suggest that people take their gambling budgets downtown until The Strip starts offering better paying slots and table game rules. Official Nevada Gaming stats always show that downtown is looser.
Thanks for reading!

---
This is by far the most informative newsletter out there. I subscribe to two magazines and do not get any information that I can really use. I will be ready and willing to pay for your wonderful newsletter and hard work you do to put this together.
Dee Clark
Ted Responds:
Thanks for the kind words. We do work really hard to put everything together. And while we will be going to a subscriber model, we are prepping additional features that will make it worth it for everyone.

---
We love to hear from you, and value your feedback! Here's how to participate:
Want to comment on a current reader post? Use the comment box on that particular web page. Many of the stories we post also have comment boxes at the end of the story. Make your voice heard!
Drop us an email at AccessVegas@AccessVegas.com – We read them all!
Call our recorded comment line at 702-507-0055. We listen to every call.
---
More Las Vegas News – Shows – Events
No related links found