Serving Las Vegas Visitors and Residents Since 1999
Welcome to the Insider Vibe! This is the official newsletter of AccessVegas.Com. We talk about the Las Vegas activities you really care about.
Need to contact us? Send feedback to
AccessVegas@AccessVegas.com
Missed an issue? Click to Read Back Issues Online.
---
AccessVegas.com Quick Info Menu:
| | |
| --- | --- |
| Las Vegas Essentials | Featured Shows |
---
Las Vegas Shows, Headliners, And Concerts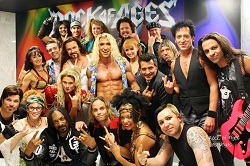 Snoop Dog Attends Rock Of Ages At The Venetian – Rapper, singer/songwriter and actor Snoop Dog (aka Snoop Lion) attended Rock Of Ages at The Venetian Las Vegas on Sunday. Snoop watched the outrageously fun musical and then went backstage to meet and greet with the cast and take photos. Backstage, Snoop gave a speech to the cast gushing about how much he loved the show.
Esteban Joins Lineup Of Free Live Happy Hour Performers At Tropicana – Acclaimed guitarist Stephen ôEstebanö Paul and daughter, violinist Teresa Joy, will perform an exclusive special engagement in the Tropicana Lounge at The New Tropicana Las Vegas Monday to Saturday August 5-23, 2013. The father-daughter string duo will take audiences on a cultural trip rich with music ranging from classical to flamenco, pop, Broadway and a few very special Spanish ballads. Performances will be held during the Tropicana LoungeÆs Happy Hour from 5-8 p.m.
---
Las Vegas Hotels & Casinos
---
Las Vegas Attractions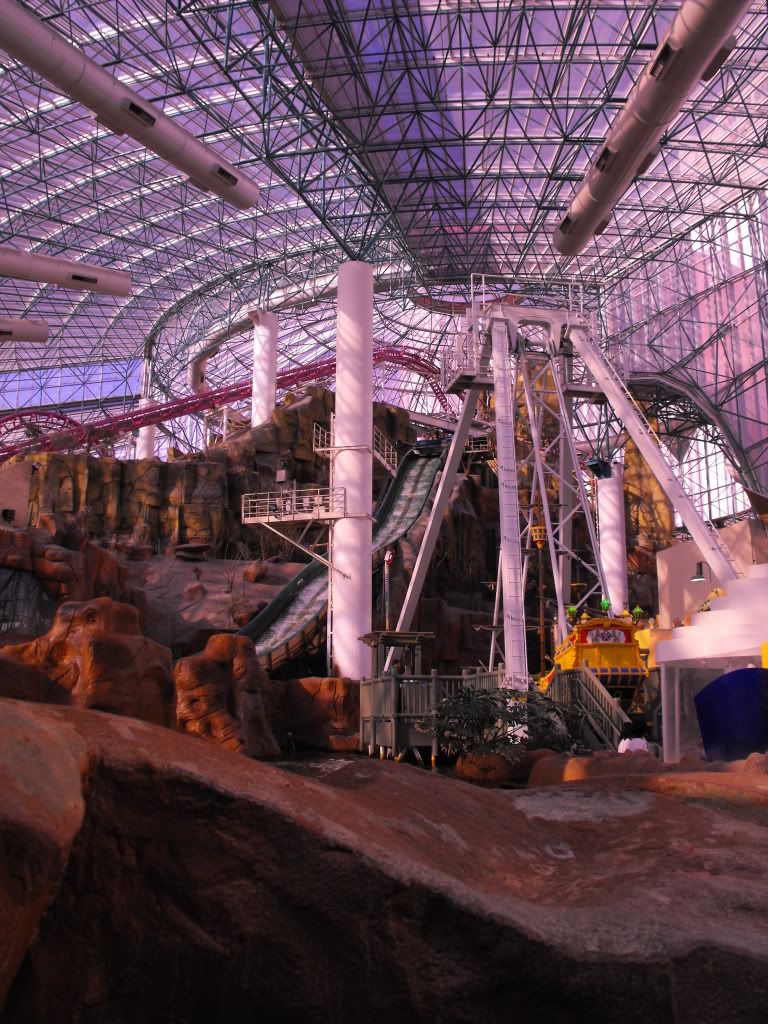 Celebrate 20 Years Of Family Fun At The Adventuredome August 22-25, 2013 – Cupcakes, confetti and clowns will abound as The Adventuredome at Circus Circus prepares to turn 20 years young on August 23. To mark the milestone, one of AmericaÆs largest indoor theme parks will host a month-long celebration that will include special pricing, commemorative gifts and a birthday party in true circus style.
Beginning July 29 guests are invited to submit their favorite park photo memory to The AdventuredomeÆs Facebook page for a chance to win a staycation prize package including:
---
Las Vegas Real Estate
---
Dining In Las Vegas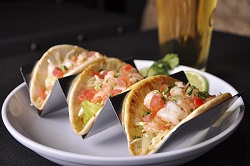 Rockhouse Offers Nacho Average Taco Tuesdays Specials – Taco-loving partygoers can enjoy food and drink specials all day, every Tuesday at Rockhouse, located at Grand Canal Shoppes at The Venetian | The Palazzo, during Taco Tuesdays. Priced starting at $1.50, guests can nosh on a selection of mouthwatering tacos such as…
---
Las Vegas Pools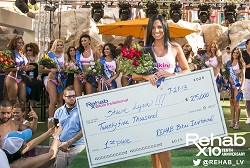 Rehab Crowns Winners Of Rehab Bikini Invitational 2013 – Hard Rock Hotel & Casino Las Vegas officially wrapped up the final round of its REHAB Bikini Invitational 2013 on Sunday, July 28, narrowing down the fierce competition to determine its REHAB Bikini Team 2014.
The top 10 girls include Stevie Lynn who took first place. Photo credit: ® Joey Ungerer
---
More Las Vegas News
---
Upcoming Las Vegas Events And Holidays
Labor Day Weekend Las Vegas 2013
(August 30 – September 2)
---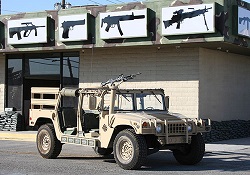 Battlefield Vegas Shooting Package Tour û Ever wanted to experience a bit of those ear-splitting booms of a machine gun burst? Now you can as they echo through the air conditioned, indoor range at Battlefield Vegas. Battlefield Vegas has the largest selection of full auto machine guns in Las Vegas and gives you the most realistic first person shooting experience of your life. You can train just off the strip at the 5 acre military complex complete with Willis jeeps, troop carriers and Huey helicopters. Get the full military experience with a little history in the mix guaranteed to make you feel like your in the heat of the battle.
---
Top Tickets For All United States Events
Did you know that we not only sell premium concert and event tickets for Las Vegas, but also for the entire United States as well? If you can't make it to Vegas, treat yourself to some great seats for something near you:
---
Newkirk's Notes: The Boss Speaks…
Newkirk's Notes are comments and insight from AccessVegas.Com publisher and 20+ year Las Vegas resident Ted Newkirk:
Hello From Las Vegas! – We're just into August and I'm wondering where more than half the year has gone. It continues to be a year of construction with SLS (The Sahara), Downtown Grand (Lady Luck), The Linq (Harrah's) and the facades of New York-New York and Monte Carlo being re-done.
We've debated about posting construction photos as it isn't pretty and we're just biding our time until we see the end results. However, have no fear if visiting soon. The vast majority of the tourist areas are alive and humming!
At this point, we're probably the most excited to see what they do with the old Lady Luck. It isn't going to be the homey low-roller property that it used to be. But with a downtown location, they can't go nuts on the upscale side either. Set to open before the end if the year, room rates are rumored to be around $60 (which we assume is mid-week rates). Speaking of downtown…
Free Wi-Fi Downtown – You'll soon be able to take out that tablet or laptop nearly anywhere downtown and enjoy advertising-supported free wi-fi that is said to be faster than 3G but not quite up there with 4G. We're also not sure how the signal will be inside hotel rooms and at this time, they are going to block video sites. Having said that, who comes to town to sit in their room and watch YouTube?!? We'll let you know more when we do. In the meantime, the full story is at Free WiFi service coming to downtown Las Vegas
Top Hotels In Las Vegas – The Weather Channel recently posted a list of their Top 10 best hotels in Las Vegas:
10. Mirage
9. Aria
8. Mandalay Bay
7. Venetian
6. Luxor
5. Bellagio
4. New York-New York
3. Caesars Palace
2. MGM Grand
1. Cosmopolitan
We were a little surprised to see The Luxor up so high, but they didn't really give explanations. We recently came across an old Vegas Travel Channel special from the '90's which counted down their Top 10 (obviously at the time), including the reasons they gave for each:
10. Venetian – Because it is where the whales go to play.
9. Rio – Best Free Show (the now-defunct Show In the Sky)
8. Bellagio – For their famous VIP poker room (now moved to Aria)
7. Binion's – Good blackjack (still better than most of The Strip, but not what it used to be)
6. Stardust – For their infamous sportsbook (which we still miss).
5. Green Valley Ranch – Loose slots and good game selection.
4. Lady Luck – Above Average Comps (not sure if the replacement Downtown Grand will follow suit)
3. Stratosphere – Hottest Hidden Values (good odds).
2. Palms – High video poker payouts.
1. MGM – Biggest selection of games (due to sheer size of the property)
Speaking of best hotels…
A True "Best Of" – Las Vegas has many "Best Of" awards floating around. Advertisement after advertisement promotes this and that as being awarded the "Best Of" in some awards or other. What has troubled me to various extents is that most polls have a flaw or bias. The local paper's "Best Of" routinely ends up with the readers awarding Outback Steakhouse as best steak in a city where Emeril Lagasse and Charlie Palmer have restaurants! Why? Because locals don't visit The Strip.
Other awards either are purely editors choices (which are inclined to all kinds of bias) or similar to the paper, draw from a shallow well of like-minded people. Another thing that bugged me is that we never know who finished second or third or. Who was right up there with the best!
We're fixing that. In a couple of weeks (knock on wood), we're going to launch our own "Best Of" poll. We'll start with hotels, and it is going to be done March Madness style. (For those unfamiliar, basically a playoffs). You won't be picking from a few nominees we select. It's going to be "everyone in the pool" and may the best property win.
When you vote, you'll be shown two hotels and you'll choose one. Then you'll be shown two more and pick one. At the end of that round of voting, the winning hotels move on in the competition. At the end, we'll award Gold, Silver, and Bronze to the top 3 (unless the Olympics sues us at which time we'll call it something else). We're going to have a blast!
Hope you are enjoying this issue!

Associate Editor / News Researcher: Rick Ziegler
Concerts and Headliners: Amy Rayner-Cooley
---
What We're Watching – Vegas Videos You'll Enjoy
---
Members Mania – We Love Our Readers!
Just got back from another exciting trip to Las Vegas. I used Bell Trans Shuttle company and they were great – no complaints. They were on time picking us up to go to the airport. Our friends that were meeting us ended up taking a taxi and paid 20 dollars to go to the Monte Carlo- seemed expensive to me!
We all had a great time, saw the new Michael Jackson 'One' Show – it was great! Had entertained the idea of seeing KA, but due to the unfortunate tragedy of the performer, it was canceled until further notice. My heart goes out to her family, friends, and the performers in attendance on Saturday.
We took them to the Minus 5 Bar – we lasted 25 minutes – we're from Seattle, so the cold doesn't get to us as quick! We went to Fremont – absolutely loved it, and tried to make it back, but couldn't. Our friends had so much fun, that they wanted to go back this weekend!
What is so wonderful about Vegas is that there is ALWAYS something new to try out!! Whether it is a new restaurant, bar, or show, there is always some new adventure!! We all had a blast and will be back soon!!
Cheers!
Sonja from Seattle
Ted Responds:
$20 is indeed steep to go to the Monte Carlo unless it is 9 PM on a Friday night. As we've noted, one of the first things we're going to do for (future) paid subscribers is really do some work and reviews on all the ways to get from McCarran Airport to The Strip and/or downtown. We've only had raves about people who choose to go the limo route! But obviously, that ups the cost of your trip.
After the terrible tragedy at KA (we ran stories about it in our More section in previous issues), the show is back in operation. I actually have an old show from one of the cable channels (saved on a DVD) that chronicled a fix to the platform used during the finale where the accident happened. (That maintenance documented had nothing to do with the accident and was routine). I thought about posting a few minutes of it on YouTube so people could better understand the scene, but that hit me as so morbid and I didn't want anyone to think we were looking to profit off a death.
The Minus 5 Ice Lounges are located at Mandalay Bay and Monte Carlo. They seem to be a consistent, quirky hit. I'm sure they did well during some of our record-setting heat this summer! To the uninitiated, the entire venue is kept at -5 C (23 F) and everything is made of ice. The bar, your seats, even the cocktail glasses you drink from! As someone who is a wimp when it comes to the cold (and loves the heat), I must confess I haven't tried it, but we've only heard good things.
I have to laugh because over the years, I've had nightmares that we'd have a week when we have NOTHING for the newsletter. Ya… right. It is a full-time job just to keep up on it all! Which is why we save you the time and distil it down for you here each week. Glad you enjoy it!

We love to hear from you, and value your feedback! Here's how to participate:
Want to comment on a current reader post? Use the comment box on that particular web page. Many of the stories we post also have comment boxes at the end of the story. Make your voice heard!
Drop us an email at AccessVegas@AccessVegas.com – We read them all!
Call our recorded comment line at 702-507-0055. We listen to every call.
---
No related links found