Serving Las Vegas Visitors and Residents Since 1999
Welcome to the Insider Vibe! This is the official newsletter of AccessVegas.Com. We talk about the Las Vegas activities you really care about.
Need to contact us? Send feedback to
AccessVegas@AccessVegas.com
Missed an issue? Click to Read Back Issues Online.
---
AccessVegas.com Quick Info Menu:
| | |
| --- | --- |
| Las Vegas Essentials | Featured Shows |

Food & Wine All-Star Weekend Returns To Bellagio, Aria, And MGM Grand October 4-6, 2013 – The fourth annual FOOD & WINE All-Star Weekend, hosted by Bellagio, Aria and MGM Grand, returns to Las Vegas October 4-6 with new programming and even more talented culinary superstars. Renowned sommeliers and mixologists, along with celebrity chefs such as Joel Robuchon, Michael Mina and Shawn McClain, will collaborate on epicurean events as they engage guests in an agenda full of culinary fun. The action-packed weekend includes an educational wine class on Syrah with a Master Sommelier, a cooking demo on how to make sushi ten ways, a once-in-a-lifetime dinner with a Michelin-starred chef, a lively pizza party and more.
---
Las Vegas Attractions
---
Las Vegas Shows, Headliners, And Concerts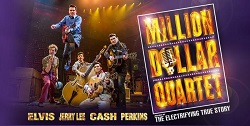 Do You Have That "Burning Love" For Elvis? Caesars Entertainment Vegas Resorts Have Just What You Need – Nearly 60 years ago, on July 30, 1954, Elvis Presley, at the age of 19, performed his first concert, and it didnÆt take long for him to become an international sensation.
Clear Channel Announces The 2013 iHeartRadio Music Festival Line-Up And Adds New Daytime Festival Village – Clear Channel today announced the artist line-up for the biggest live concert event in radio history, the iHeartRadio Music Festival, taking place in Las Vegas on September 20 and 21. This yearÆs extraordinary line-up includes Justin Timberlake, Katy Perry, J. Cole, Elton John, Muse, TiÙsto, Chris Brown, Keith Urban, fun., Miguel, Bruno Mars, Phoenix, Zedd, Maroon 5, Tim McGraw, Ke$ha, Thirty Seconds to Mars and Benny Benassi, plus a rare live appearance by legendary rock band Queen + Adam Lambert, this year's Macy's iHeartRadio Rising Star winner, The Summer Set and other special surprise guests to be announced later. Ryan Seacrest, host and producer of the top-rated nationally syndicated LA Morning drive-time show – ôOn Air with Ryan Seacrestö on Clear ChannelÆs 102.7 KIIS-FM, will return for a third record-breaking year to host the Festival, kicking off the two-day event on the evening of Friday, September 20 at the MGM Grand Garden Arena in Las Vegas.
---
Las Vegas In August
---
Dining In Las Vegas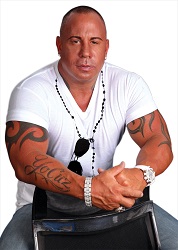 Paris Las Vegas Welcomes Steve Martorano's Italian Restaurant – ItÆs Official! Steve Martorano is partnering with Paris Las Vegas to bring his restaurant to the Las Vegas Strip. The popular cook, DJ and cookbook author will bring his brand of Italian American fare to a second Las Vegas location in early 2014. In addition to his popular restaurant at Rio All-Suite Hotel & Casino, MartoranoÆs will join the dining roster at Paris Las Vegas, fast becoming Las VegasÆ next culinary destination.
The new location at Paris Las Vegas, joining MartoranoÆs Rio spot which will remain open, will serve lunch and dinner and have a projected 200+ seats, including a large bar area and patio dining reminiscent of MartoranoÆs original restaurant in Fort Lauderdale, Florida.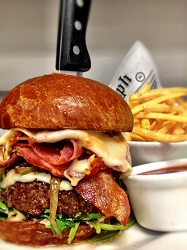 Immortal Burger Honors Michael Jackson At Slice Of Vegas Inside Mandalay Place – Slice of Vegas at The Shoppes at Mandalay Place has dedicated its latest burger to the King of Pop himself, welcoming the official debut of Michael Jackson ONE to its new home at Mandalay Bay Resort & Casino. For $16.95, the Immortal Burger features a brioche bun spread with SliceÆs "Secret Sauceö and a half-pound short rib/chuck patty topped with provolone, roasted tomato, basil, grilled onions, sautÚed mushrooms, bacon, ham, capicola and salami. Perfect for a pre-show bite, the massive burger is then finished with a spicy marinara and sealed with a second slice of provolone.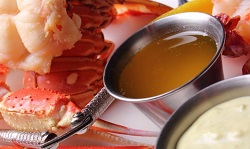 Emeril Lagasse's Restaurants Celebrate Lobster Week July 29 – August 4 – Emeril Lagasse's Las Vegas restaurants, Delmonico Steakhouse, Emeril's New Orleans Fish House and Table 10, have created special lunch and dinner menus to celebrate Lobster Week. The menus run July 29 through Aug. 4 and feature Chef Emeril's signature flair on classic and re-imagined lobster dishes.
---
More Las Vegas News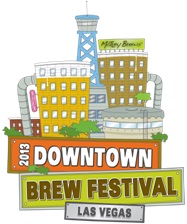 Vegas Downtown Brew Festival Returns In September 2013 With Local Craft Beer, Food, And Music Artists – Motley Brews is hard at work culling local talent to create a more immersive and fulfilling experience during the Downtown Brew Festival to truly celebrate the beer, food and music created by the Las Vegas community. The Nevada Craft Brewers will return with more specialty one-off beers, local celebrity chef Christian Dolias of Cutthroat Culinary will treat VIP's with four courses in the Brewers Lounge and local indie rock artists Rusty Maples and American Cream will hit the stage for a full night of entertainment.
---
Upcoming Las Vegas Events And Holidays
Labor Day Weekend Las Vegas 2013
(August 30 – September 2)
---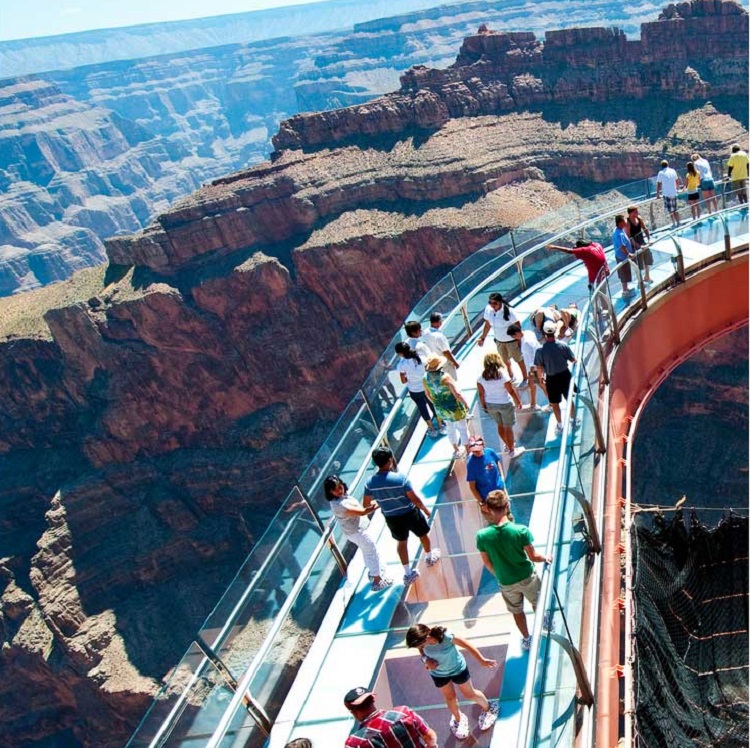 Canyon Celebration Sky High Fun Tour û Man-made wonders and natureÆs spectacular beauty collide when you visit the Grand Canyon Skywalk. Through this Grand Canyon West Rim Helicopter Tour, witness landmarks that people journey to see from all over the globe. Tours take to both the air and ground for an all-encompassing voyage of a lifetime. Guests will stroll along the Skywalk, a glass-bottomed bridge that suspends 4,000 feet above the mighty Colorado River. The Grand Canyon Skywalk is one of the finest examples of how man and nature can create awe-inspiring beauty and intermingle them as one.
---
Top Tickets For All United States Events
Did you know that we not only sell premium concert and event tickets for Las Vegas, but also for the entire United States as well? If you can't make it to Vegas, treat yourself to some great seats for something near you:
---
Newkirk's Notes: The Boss Speaks…
Newkirk's Notes are comments and insight from AccessVegas.Com publisher and 20+ year Las Vegas resident Ted Newkirk:
Hello From Las Vegas! – A week after the unbelievable July 19'th storm that pounded the Las Vegas Strip, much has returned to normal. Although, I had a brief power loss a couple of days ago and all I could think of was "here we go again" as losing power for 5 hours during that one evening well into nighttime in July wasn't exactly the highlight of my month. In our What We're Watching segment, we've linked to three storm videos that I'm sure you'll want to check out.
No "normal" Newkirk's Notes and no Members Mania this week. I've been hard at work on some amazing new projects! Some of which we can hint at, some of which we need to keep under wraps. Some of which we'll make available to everyone, some only to our (future) paid subscribers that will really give them the inside track, including saving time and money on each and every visit.
I can say that we're also getting ready to totally revamp and upgrade our Las Vegas Photos area. We've been around a long time and the old software we're using simply can't keep up. Also, we used to have a spectacular area of Las Vegas computer wallpaper and we need to sort that out and repost it so you can enjoy it.
Yes, we realize that you can go to Flickr or a search engine and search for Vegas photos. And often end up seeing some really lousy ones. (Why don't people toss the crummy ones before posting to these sites)? We have thousands of really great, professionally shot, full-size Vegas photos that we want to make available to you. And… once get them all up, we're going to get someone out taking new ones on a regular basis so that you always have great, new Vegas photos at your fingertip!
That and much more coming in the next few weeks and months as strive to bring you what you want.
Hope you are enjoying this issue!

Associate Editor / News Researcher: Rick Ziegler
Concerts and Headliners: Amy Rayner-Cooley
---
What We're Watching –
Videos Of The Las Vegas Flooding July 19, 2013
---
We love to hear from you, and value your feedback! Here's how to participate:
Want to comment on a current reader post? Use the comment box on that particular web page. Many of the stories we post also have comment boxes at the end of the story. Make your voice heard!
Drop us an email at AccessVegas@AccessVegas.com – We read them all!
Call our recorded comment line at 702-507-0055. We listen to every call.
---
No related links found