Serving Las Vegas Visitors and Residents Since 1999
Welcome to the Insider Vibe! This is the official newsletter of AccessVegas.Com. We talk about the Las Vegas activities you really care about.
Need to contact us? Send feedback to
AccessVegas@AccessVegas.com
Missed an issue? Click to Read Back Issues Online.
---
AccessVegas.com Quick Info Menu:
| | |
| --- | --- |
| Las Vegas Essentials | Featured Shows |
---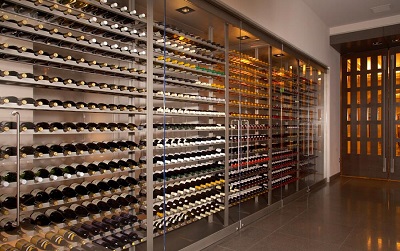 Restaurant Guy Savoy, Old Homestead Steakhouse, And Gordon Ramsey Steak Earn 2013 Wine Spectator Awards – Restaurant Guy Savoy and Old Homestead Steakhouse at Caesars Palace and Gordon Ramsay Steak at Paris Las Vegas have been honored in Wine SpectatorÆs 2013 Restaurant Wine List Awards. Restaurant Guy Savoy has successfully renewed its coveted Grand Award, Old Homestead earns the Award of Excellence for the second time and Gordon Ramsay Steak is proud to be a new recipient of the Best of Award of Excellence.
Wine SpectatorÆs Restaurant Wine List Awards are earned based on the wine listÆs selection, its pairing with restaurant cuisine and the general appeal to wine lovers. Wine lists are judged on a variety of criteria including vintages and appellations for all selections, complete producer names and the presentation and appearance of the list.
---
Las Vegas Shows, Headliners, And Concerts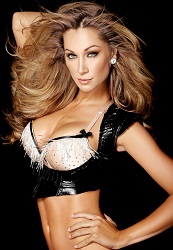 Fantasy Introduces Bombshell Vocalist Jaime Lynch As New Headliner – Jaime Lynch brings sex appeal and a sultry voice to the Fantasy stage as the new headliner for the popular revue at Luxor Hotel and Casino. Lynch recently stepped into the limelight at the Atrium Showroom as she began her new gig as the lead singer in Fantasy.
ôFantasy is ever-evolving to showcase the most beautiful and talented women in Las Vegas,ö said Anita Mann of Anita Mann Productions, the production company behind Fantasy. ôWith Jaime as our new headliner, we look forward to introducing exciting new performances featuring our gorgeous dancers and new leading lady.ö
---
Las Vegas Attractions
---
Las Vegas Nightlife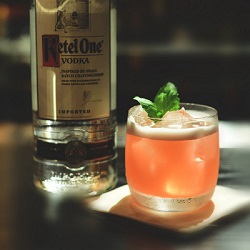 Commonwealth Downtown Vegas Feels Refreshed With August 2013 Cocktail Of The Month – Commonwealth will beat the heat with August 2013Æs featured cocktail, ôAugust Afternoon.ö This cool cocktail, created by Mixologist Juyoung Kang, combines Ketel One, fresh lime juice, simple syrup, PeychaudÆs Bitters, basil and egg whites. While sipping on the unique concoction, guests can enjoy live DJ performances and breathtaking views of Downtown Las Vegas from CommonwealthÆs 2,000-square-foot rooftop. The tasty libation will be offered all month, priced at $10.
---
Gambling And Gaming
---
Dining In Las Vegas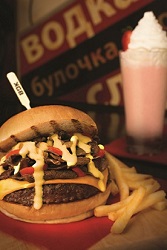 KGB: KerryÆs Gourmet Burgers Introduces Tasty Monthly Burger and Shake Combos – KGB: KerryÆs Gourmet Burgers at HarrahÆs Las Vegas offers new monthly burger and shake combos available now through the end of the year. Presenting diners with fresh menu items to try at every turn of the calendar, each flavorful burger and shake creation, crafted by Chef Kerry Simon, is only available for its designated month. Ordered separately, the burgers are $14 and the shakes are $6, while the burger and shake of the month combo is $18.
The delicious creations for October 2013 are the Philly cheesesteak burger and strawberry banana milkshake. Topped with American cheese, peppers, onions, mushrooms and smothered with white cheddar cheese sauce, the thinly-sliced grilled steak is served on a white bun. Alongside the Philly cheesesteak is the strawberry banana milkshake made with homemade strawberry banana ice cream, whipped cream and strawberries.
---
More Las Vegas News
---
Upcoming Las Vegas Events And Holidays
Labor Day Weekend Las Vegas 2013
(August 30 – September 2)
---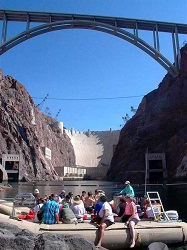 Air, Land, And Water Tour û Experience a Grand Canyon expedition with a helicopter trip and a Colorado River rafting trip. This adventure will leave you in awe as you experience scenery from one of the greatest natural wonders of the world. Experience a helicopter tour to the bottom of the canyon at Grand Canyon west, where you will enjoy a champagne toast, bottled water, and continental breakfast. When you arrive at the Boulder City Airport you will meet up with the rafting crew. Your voyage will be fully narrated and motorized as you depart from the base of the Hoover Dam and float 12 miles down the Colorado River. The Colorado River rafting tour makes several stops along the river. Lunch will be served upon reaching Willow beach, Arizona where the rafting crew will transport you to your hotel at the conclusion of the tour.
---
Top Tickets For All United States Events
Did you know that we not only sell premium concert and event tickets for Las Vegas, but also for the entire United States as well? If you can't make it to Vegas, treat yourself to some great seats for something near you:
---
Tournament Of Kings by Terri DÆRichards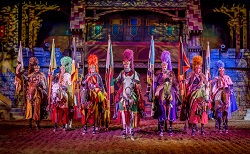 Pageantry, Fireworks, And Knights On Horseback – Tournament of Kings – Hear Ye! Hear Ye! û come one, come all to "Tournament of Kings" at the Excalibur — a throwback to the more themed era on the Las Vegas Strip. While newer properties have abandoned the Disney-like themes of their predecessors, and many of those existing previously have re-branded themselves, the Excalibur Hotel Casino retains its full on Medieval fantasy motif.
---
Newkirk's Notes: The Boss Speaks…
Newkirk's Notes are comments and insight from AccessVegas.Com publisher and 20+ year Las Vegas resident Ted Newkirk:
Hello From Las Vegas! – I'm on assignment again this week. We're continuing to work on some very cool new things we'll be bringing your way over the next 2-3 months.
Last issue, I told you about our "Best Of" poll where everyone goes in the pool and you get to vote for an unbiased result. We're also working on the mother of all Las Vegas deals website application which will be available to paid subscribers only. There is nothing else like it out there and we're going to guarantee it will save you at least the cost.
We have some other cool new things we're keeping under our hat for now, one of which will help you get the most bang for your buck when it comes to the dreaded resort fees. If they are here to stay, let's at least get our moneys worth. (And if you don't like them, you seriously need to write your US Congressperson and Senator about legislation to make them transparent, just like the airlines have to do).
Please enjoy this issue prepared by staff!

Associate Editor / News Researcher: Rick Ziegler
Concerts and Headliners: Amy Rayner-Cooley
---
What We're Watching – Vegas Videos You'll Enjoy
Veronic Voices Star Performs With Million Dollar Quartet

– On Monday, August 5, 2013 Veronic Voices star, VÚronic DiCaire, joined the cast of Million Dollar Quartet onstage for a special guest performance at Harrah's Las Vegas. Performing the voice of June Carter for the first time ever, VÚronic sang a duet of "Jackson" alongside Million Dollar Quartet cast member Benjamin D. Hale, who portrays Johnny Cash in the production.

Famed Photographer Peter Lik

– Las Vegas based Peter Lik (as often seen in his specials on The Weather Channel) has been taking stunning photography of nature from around the world. Here he is interviewed from his Las Vegas gallery located in The Forum Shops at Caesars Palace, Las Vegas.

Zowie Bowie Late Night / Las Vegas At Bally's Opening Night

– Opening night of Zowie Bowie's Late Night / Las Vegas at Bally's featuring special celebrity guests like Vince Neil (Motley Crue), Travis Cloer (Jersey Boys), Sean & John (Vegas the Show), and many more. For those who miss the "Vintage Vegas" of the Rat Pack, this show plays Bally's Thursdays at 10:30 p.m. Tickets are $38.49 and can be purchased at the BallyÆs box office.
---

We love to hear from you, and value your feedback! Here's how to participate:
Want to comment on a current reader post? Use the comment box on that particular web page. Many of the stories we post also have comment boxes at the end of the story. Make your voice heard!
Drop us an email at AccessVegas@AccessVegas.com – We read them all!
Call our recorded comment line at 702-507-0055. We listen to every call.
---
No related links found