Serving Las Vegas Visitors and Residents Since 1999
Welcome to the Insider Vibe! This is the official newsletter of AccessVegas.Com. We talk about the Las Vegas activities you really care about.
Need to contact us? Send feedback to
AccessVegas@AccessVegas.com
Missed an issue? Click to Read Back Issues Online.
---
AccessVegas.com Quick Info Menu:
| | |
| --- | --- |
| Las Vegas Essentials | Featured Shows |
---
Las Vegas Shows, Headliners, And Concerts
---
Summer Cocktails

Chill Out! Brisk Summertime Refreshments In Las Vegas – As the blazing summer sun turns up the temperature in Las Vegas, everyone tries to find ways to beat the heat. These tasty delights are sure to provide relief for anybody looking to stay cool and refreshed.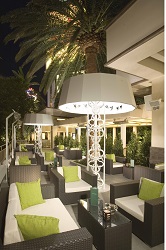 Rhumbar Celebrates National Tequila Day With Cocktail Specials – Rhumbar at The Mirage Hotel & Casino will double the fun on National Tequila Day with two-for-one tequila libations Wednesday, July 24. Priced at $12 each, guests will have their choice of two cocktails: Spicy Lover, made with Cuervo Platino Tequila, English cucumber, Mexican cilantro, lime juice, sweet agave nectar and a dash of spicy Tabasco pepper sauce or the Pineapple Chipotle Margarita, served on the rocks, and made with Ambhar tequila, Dutch Orange Curaþao, fresh lime juice, pineapple juice and Monin Pineapple Chipotle Syrup, spiced up with a dash of Tabasco Chipotle Pepper Sauce.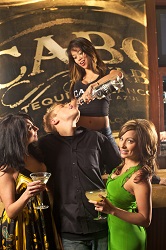 Cabo Wabo Cantina Rocks National Tequila Day With Tequila Specials – ôM┴S TEQUILA!ö will be heard from all around as Cabo Wabo Cantina inside Miracle Mile Shops at Planet Hollywood Resort & Casino celebrates National Tequila Day with a week of half-priced tequila specials and buy-one-get-one margaritas from Monday, July 22 through Friday, July 26.
All week long, guests will enjoy buy-one-get-one margaritas featuring 10 different, exotic flavors including banana, spicy mango, coconut and sangarita. Tequila lovers may also celebrate with half-priced selected tequila shots such as Cabo Wabo, Milagro, Cazadores, Tres Generaciones and many more.
---
Celebrate Your Wedding (and before) In Las Vegas
---
Dining In Las Vegas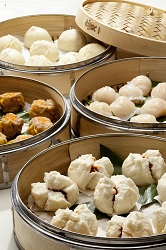 Bacchanal Buffet At Caesars Palace is Once Again Named Best Buffet In Las Vegas – Three Caesars Entertainment Las Vegas resorts' dining venues have earned recognitions in the 2013 Las Vegas Weekly Awards. Bacchanal Buffet at Caesars Palace was named Best Buffet in Las Vegas by yet another group, Nobu Hotel Caesars Palace earned Best Room Service and Gordon Ramsay Steak at Paris Las Vegas' sticky toffee pudding was named Best Reason to Save Room for Dessert.
The highly-acclaimed Bacchanal Buffet at Caesars Palace was chosen by Las Vegas WeeklyÆs readers as the Best Buffet in Las Vegas.
---
Las Vegas Attractions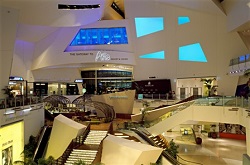 Celebrate American Artist Appreciation Month In August – While art may not be the first thing that comes to mind when considering Vegas, itÆs not uncommon to experience, even unknowingly, masterpieces by many of the art worldÆs biggest names right on The Strip. Celebrate American Artist Appreciation Month in August and be immersed in the artwork offered throughout MGM Resorts.
---
More Las Vegas News
---
Upcoming Las Vegas Events And Holidays
Labor Day Weekend Las Vegas 2013
(August 30 – September 2)
---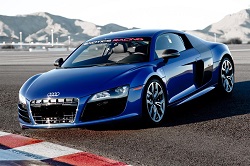 Exotics Racing Driving Experience Tour û Calling all gear heads! If you have a thing for fast, exotic cars we have the experience for you! Located just 20 minutes from the Las Vegas Strip, Exotics Racing packages give you the original super car driving experience! It is a top rated attraction with the world's largest and most impressive fleet of cars. They have pro-racing instructors that coach you, lap after lap, to the limit on the 1.2 mile exclusive racetrack! Prior to hitting the track, you will receive detailed driving instructions in a classroom environment and ride along in a Porsche Cayenne GTS for your track discovery lap. Then meet your personal driving instructor who will be by your side during your exotic driving experience.
---
Top Tickets For All United States Events
Did you know that we not only sell premium concert and event tickets for Las Vegas, but also for the entire United States as well? If you can't make it to Vegas, treat yourself to some great seats for something near you:
---
Newkirk's Notes: The Boss Speaks…
Newkirk's Notes are comments and insight from AccessVegas.Com publisher and 20+ year Las Vegas resident Ted Newkirk:
UPDATE – We were already running behind this week with the newsletter as we've been busy with new AccessVegas.com projects. (Hey, we have to pay the bills). Just as we were finishing up on on Friday night and preparing to send, I noticed that The Weather Channel (which was on by happenstance) was burping a LOT of alters.áI went online to see the alert details, only to find out that the area around the Stratosphere (about 1.5 miles northeast of us as the crow flies) was going to get pummeled. As were other selected areas around the valley.
The Strip flooded, near hurricane force winds had pouring rain going sideways, Caesars casino had standing water indoors, and the roof of Gilly's in front of Treasure Island (also about 1.5 miles away as the crow flies) had the roof cave in. You can view that video here: Roof caved in at Gilley's in Las Vegas! (No, that is not a cute water feature).
Us? We lost power. For 5 hours. Fortunately, The Strip did not (although I've seen various reports that Fremont Street did, everything is still being sorted out). Here was the cool part (if there is anything "cool" about losing power for 5 hours in Las Vegas in July): Because of the cloud cover, the lights of The Strip reflected off the sky and illuminated our area pretty nicely.
This storm ironically was pretty much a duplicate of the 1994 storm which tore down the Hilton sign (then the largest in the world), outing power and causing damage on The Strip and around the valley. Oddly enough, we recently linked to that video in our What We're Watching segment. KTNV Las Vegas: News On The Bad Storm of July 1994
Hello From Las Vegas! – We're 2/3 of the way through the hottest month of the year, but fortunately after tying records just a few weeks ago, things have really mellowed into the average range with highs in the low 100's F. For those thinking we cool down in September like many places do, the average for that month is still 94. October falls down to 81 and by November, we're in the upper 60's. So, plan accordingly.
Many enjoy visiting in October because that's when large parts of the U.S. are really feeling fall kick in. Plus, football season is in full swing, and the husband can spend the day in the sportsbook while the wife shops or takes a spa treatment.
Many assume that Thanksgiving (U.S.) is dead in Las vegas, and that was the case many years ago. But now, you have far-flung families meeting in here and others simply treating it as a four-day weekend. Every restaurant from the buffets to the ritzy celeb chefs put on Thanksgiving fare for the holiday.
Britney, Britney, Britney – The buzz surrounding Britney Spears doing a residency show at Planet Hollywood continues to heat up. It appears that the show will be a concert, but with a nightclub feel.
Here's what will be interesting to watch: Club-going twenty-somethings tend to eschew "live" entertainment (singers and musicians) and instead prefer DJ's. As this group gets into their 30's, will we see residency concert "shows" like this transition them into consumers of live music, or will that generation make it into their 40's and 50's still bopping to electronic music? The future of the kind of entertainment Las Vegas offers will hand in the balance.
It's Not Easy Being Green – Or maybe it is for Mandalay Bay. They have 20 acres of flat-roof convention space sitting around and doing absolutely nothing. They are going to cover it with solar panels, which will provide around 20% of the energy needed for the resort during high demand periods. This also helps them get in good with convention planners who (more and more) won't book facilities unless they meet certain green standards.
If You Are Thinking About Moving Here – Have a job lined up or plan to be financially independent (retired without the need to work, independently wealthy). Las Vegas unemployment actually recently inched back up again, and local employers have always been wary about hiring new arrivals. They want someone who can handle living here, whether that be the temptations or the weather.
I've always suggested that if you want to move here, come for a couple of weeks, stay in an extended stay property away from The Strip, rent a car, and really get to know the area. You'll have a much better idea of what regular life is here. I love it, but it's not for everyone.
Good News On The Airline Front? – The second half of this year, the number of airline seats available for flights into Las Vegas will see a small rise. Generally, more capacity creates more favorable fares. Keep in mind that where you are flying from and how busy Las Vegas is during a certain week are going to be the key factors determining how much your airfare is going to be.
I've actually thought up a proprietary software we're going to make available to future paid subscribers that will let you look at any month and instantly see a "heat graph" of when rooms and flights are projected to be higher or lower (once again, using a proprietary formula I've developed). This would allow you to look at your available vacation days and instantly see which ones stack up with the times Las Vegas is going to be the cheapest instead of just punching in some dates and getting sticker shock because you didn't know the rodeo was in town or it was a Mexican holiday.
Light Rail To The Airport? – For those hoping for a non-taxi, mass transit option to get between the airport and The Strip, don't hold your breath. One isn't even on the drawing board. However, a long-term plan for Maryland Parkway does make mention of light rail.
Who, what, where (and why should you care)? Maryland is a major north-south street paralleling The Strip which runs from the airport all the way to downtown and beyond. It is one of the most highly trafficked streets in town, making it an attractive option for something like light rail.
For those of you who are starting to prefer staying downtown, the ability to get off your plane, jump on a train and comfortably and quickly ride downtown would be a nice concept. If it did well, we could see extensions running over to The Strip. We're in favor of anything that gives us all more transit options so we aren't tied to taxis.
Hope you are enjoying this issue!

Associate Editor / News Researcher: Rick Ziegler
Concerts and Headliners: Amy Rayner-Cooley
---
What We're Watching – Vegas Videos You'll Enjoy
---
Members Mania – We Love Our Readers!
Absolutely love this newsletter. I just wanted to tell you, I had my fill of cab drivers years ago after witnessing a horrible accident right outside McCarran. airport A cabbieáwasn't paying attention and smashed into another cab. The cab flipped and the newly arrived tourists were takenáto a hospital insteadáof their hotel. I decided,i would take the bus.
$5.00 bought me a 24 hour pass,and took me down Maryland Parkway to a stop right across from The Stratosphere. Not for everybody, but at least I knew what I had to fork out.
The Deuceáis a good way to get around, but not on weekend nights unless you use itáfor short trips. Not Mandalay Bay to downtown!
I agree with you,about the limos. Again, a flat fee and you won't get the runaround. Years ago, I grabbed a cab at the airport. I told the driver I have twenty bucks. Take me to the Stratosphere. He turned off the meter and zipped me thereáin ten minutes. Just like anything in Vegas.It's all about negotiation.
Keep up the good work.
Jim from San Diego, Ca.
Ted Responds:
As noted in our light rail story, I'm all for looking at the various options to get around. No longer will the bus get you from McCarran airport to The Stratosphere, but relatively new Westcliff Airport Express (click for schedule and route) does stop at The Strip and Tropicana before taking a non-stop run up the freeway to downtown. For newer readers, you can go to the shuttle and limos area at the airport and hire a town car or limo on the spot and they will give you a set fee for where you are going.

---
I rent a car each time I vacation in LV. However, it seems that the fees are beginning to equal the cost of rental. ItÆs very discouraging since hotels charge fees etc. Another reason to look elsewhere closer to New England to spend my vacation dollars! Any comments?
Thanks,
Jim from Mass.
P.S. I also have changed to hotels with no fees or low fees (SamÆs Town). No Station Casinos ever and no longer South Point since they have added fees.
I am also against having to pay up to $40 extra for services that I have no use for. I also agree with the statement ôjust raise the room ratesö since these fees are not an option. In your list of places to stay that do not have resort fees, I think Orleans in also one of them, unless they just changed. It is off the strip, but a decent place to stay with clean rooms.
Keep up the good work with all your up to date information.
Doris Osborne
Ted Responds:
Unfortunately, exorbitant taxes and fees are part of the rental car game in any city. Back when the rental car tax was raised to pay for our new performing arts center, I spoke out against strongly. We're well aware that many of our readers like to come here for 10-20 days at a time, which means you are really contributing to our economy. This often includes a car rental so you can explore everything you want to do and see, whether on The Strip, downtown, or at other area casinos.
Unfortunately, both Sam's Town and The Orleans have instituted fees. However, both Arizona Charlie's Boulder and Eastside Cannery are about a stone's throw from Sam's Town and do not have resort fees.
On our to-do list is creating a map of Las Vegas to show where the fee-less properties are. For example, The Clarion is 1/2 block off The Strip on Convention Center Drive (just a block or so up from Wynn/Encore) and they do NOT charge a fee. We're also looking at building a proprietary resort fee analyzer software for future paid members that will let you get the most bang for your buck when it comes to resort fees.
Short of federal legislation aimed at airline and hotel fees, our hands are tied beyond that. We don't profit from them, and we realize how irritating and deceptive they are.
We love to hear from you, and value your feedback! Here's how to participate:
Want to comment on a current reader post? Use the comment box on that particular web page. Many of the stories we post also have comment boxes at the end of the story. Make your voice heard!
Drop us an email at AccessVegas@AccessVegas.com – We read them all!
Call our recorded comment line at 702-507-0055. We listen to every call.
---
No related links found