Serving Las Vegas Visitors and Residents Since 1999
Welcome to the Insider Vibe! This is the official newsletter of AccessVegas.Com. We talk about the Las Vegas activities you really care about.
---
AccessVegas.com Quick Info Menu:
| | |
| --- | --- |
| Las Vegas Essentials | Featured Shows |
---
Newkirk's Notes – comments on Las Vegas from AccessVegas.Com publisher Ted Newkirk:
Hello From Las Vegas! – We've already been teased with days into the 70's F even though the first day of the year averaging 70 isn't until March 13. Still, I've got the weed-n-feed on the lawn and am getting ready to wash down the patio furniture and dust off the outdoor TV. Nice to have outdoor living back, which means more outdoor dining and drinking opportunities for you when you visit!
MIA – We've had a little bit of a gap since our last issue. We appreciate those who were concerned that they missed an issue. Nothing doing. We simply had to devote more time to the pending upgrades and re-launch of our flagship AccessVegas.com.
We were one of a handful of Las Vegas information sites launching in the 90's and since then, everybody and their brother-in-law has started some kind of Vegas site. Plus, some of the national travel sites have launched extensive Vegas sections (some better than others… some of the advice I see these sites and that their readers give to each other makes me roll my eyes). We're working on not only keeping up with everyone else, but creating some special new user experiences for Vegas lovers only. More on that as it develops.
In the meantime, you can always check AccessVegas.com every couple of days to see what has been added to our What's Hot section or simply follow us on Twitter at twitter.com/AccessVegas for the latest even when the newsletter isn't published!
Southwest and AirTran and Vegas – The merger between Southwest and AirTran should only stand to benefit many of you looking to fly here on the cheap (or as cheap as airfare isn't these days) and creating more non-stop flights to Las Vegas. (Here's a little airline lingo for you: "Non-stop" means the plane does not touch the ground between cities. "Direct" means that the plane you are on may make one or more stops between destinations, but the same plane goes through and you don't have to change flights). Vegas Inc. reporter Rick Velotta did a nice article called Southwest-AirTran merger looking like a blessing for Las Vegans for those of you who are further interested in what the merger means to those traveling to or from Las Vegas. Unfortunately…
Don't Blame Vegas For High Airfare – Rising oil prices are going to be driving up the cost of your airline ticket. In fact, I'd look at future travel dates NOW and if airfare is still pretty much in line with what you've been paying, book a trip before airfare possibly goes through the roof. We were looking at a possible record number of visitors this year, but a long-term spike in oil prices could put the damper on that.
Whenever airfare goes up, we get emails saying "Las Vegas should do something so we can get there more affordably". Look… Las Vegas doesn't control the price of oil. The world market does. I'm not going to get into the "drill baby, drill" vs. "let's all go green" political arguments. But right now, airplanes run on oil. Higher oil prices = higher airfare. Contact your political leaders, not us!
One thing that DOES happen during high oil prices is that demand for hotel rooms here softens as people skip trips due to the airfare cost. Which is foolish because in reality, the extra money you pay to fly or drive here is offset by less expensive rooms.
As for the "good old days" of Las Vegas junkets where a hotel would pick up your room and airfare as long as you stepped on the plane with X amount of cash, those are gone forever. People don't gamble like they used to, and nothing is going to stop you from spending your cash somewhere else away from the hotel that brought you to town.
High Roller vs. SkyVue – We've told you about Project Linq, the new outdoor dining and shopping area going in between the Imperial Palace and Flamingo. It is to be anchored by a London Eye type of observation wheel called the High Roller (which was also the name of the former roller coaster atop The Stratosphere). Not so much in the spotlight has been a competing observation wheel called SkyVue, slated to go in across the street from Mandalay Bay. This project has pretty much been scoffed at, especially with Linq moving forward. Lo and behold, the "arms race" for observation wheels in Las Vegas has heated up and SkyVue starts pouring concrete on March 1 with a slated opening of July 4, 2013.
I speculated to friends that Ceasars Entertainment (CET – the people doing Linq) had perhaps stepped up their plans in light of the pending competition. I figured that Linq and High Roller wouldn't be built until CET got the possible public financing for the arena they want to stick behind The Flamingo. I guessed that SkyVue would back down and go away. If construction really moves forward on SkyVue, it will be interesting to see if Linq gets built with or without an observation wheel. I seriously don't think our area can handle two of them. Not at the prices needed to charge each rider to monetize it.
Speaking of, SkyVue is going to have a huge (and I mean mind-blowingly gigantic) LED display area on each side that will light up the night sky with advertisements. Now, I'm a capitalist. Advertising pays for stuff. I get it. But we're talking what will likely be the worlds biggest LED billboard, impacting the views from probably upwards of 10,000 rooms. I am clueless as to what our county commissioners were thinking when they approved that.
Everybody Loves A Parade – Mardi Gras and Fat Tuesday came and went. I applaud Caesars Entertainment (all of their hotels) and a handful of bars/lounges for providing events and drink specials. However, I was hoping for more.áI'm still at a loss as to why this pre-Lent season isn't given a bigger push here in Las Vegas. (Not everyone can make it to New Orleans with the crowds and high hotel prices during the event, but Las Vegas is an obtainable and cost effective trip for many).
With good promotion and a parade down The Strip, we could really make a splash. In these days of social networking and viral videos, word would quickly spread and the event would grow year after year. We'd also be filling up the town during the down time between major January conventions and March Madness.
Read About It Here First – I've been telling you that downtown Las Vegas has been slowly heating up for a number of years now (as a place to live, work, and recreate — not just a place for visitors to gamble) and aárecent newspaper article Assets to Las Vegas' growth: Casinos, e-tailers really confirmed and compounded on everything I've been saying. They quoted an actual "expert" (from out-of-town — go figure on that one) who feels that big things are coming for downtown. Ya' think?!?
My dilemma? After renting the past few years and trying out a few different parts of town (far South "Strip" down by the South Point and close in West Sahara after stints near Hacienda/Eastern and Sunrise Mountain before that), I'm looking to buy a home in a few months. I just can't make up my mind where. Downtown, very tempting. UNLV, very tempting. Scotch 80's (close in between Charleston and Sahara, home to people like Mayors Goodman), very tempting. I do plan to detail the house hunt once underway.
Enjoy This Issue!

Associate Editor: Amy Rayner-Cooley
News Researcher/Editor: Rick Ziegler
---
---
Help Out By Dining Out û Three SquareÆs Spring Edition Of Las Vegas Restaurant Week February 27-March 4, 2012 – Las Vegas Restaurant Week returns û February 27 through March 4, 2012 û the first ever spring edition of the popular culinary event. Locals and tourists have the unique opportunity to dine at many of the cityÆs best restaurants at affordable prix fixe prices while helping to support Three Square Food Bank. Taking part in Las Vegas Restaurant Week is simple. Diners can visit any participating restaurant during the specified dates and enjoy a multi-course, prix fixe menu specially created for Las Vegas Restaurant Week. Each restaurant will create their own delicious menu offering at one of the following price points: $20.12, $30.12 or $50.12, with a fixed portion of the proceeds benefiting Three Square and the fight against hunger in Southern Nevada.
Tacos and Tequila Participates In 2012 Spring Restaurant Week To Benefit Three Square Food Bank – Tacos and Tequila (T&T) will welcome Spring Las Vegas Restaurant Week Monday, February 27 through Sunday, March 4 at Luxor Hotel and Casino. The week will showcase culinary creations that include delectable menus to help benefit Three Square Food Bank. T&T will offer two delicious menus to raise money for the worthy cause.
A Look Back: Studio 54 At MGM Grand Leaves Las Vegas With Legendary Memories – After more than 14 remarkable years on the Las Vegas Strip, Studio 54 at MGM Grand Hotel & Casino will closed its doors Sunday, Feb. 5. Studio 54 opened as the first megaclub in Las Vegas in 1997 and launched the nightlife trend that still reigns supreme today. A favorite among celebrities, Studio 54 pays tribute to its New York City namesake with original memorabilia and an atmosphere unlike any other on The Strip.
Rhumbar Celebrates Leap Year With Patio Party – Enjoy The Extra Day Of February – Every four years the month of February is allotted an extra day to make up for the time it takes the Earth to travel around the Sun. However, RHUMBAR inside The Mirage believes this extra day is granted for people across the globe to celebrate having an additional day of fun. Wednesday, Feb. 29, the stylish cocktail lounge will offer leap year-inspired drink specials, all in honor of 2012Æs additional day.
Stripsteak At Mandalay Bay Presents Intimate Scotch Dinner Thursday, March 1 – STRIPSTEAK a Michael Mina Restaurant at Mandalay Bay Resort & Casino presents an intimate Scotch Dinner Thursday, March 1 at 6 p.m. The exclusive event will feature a special five-course menu with a Glenfiddich Scotch pairing. The dinner will begin with Hudson Valley Foie Gras Mousse and progress to dishes such as Smoked Duck Spring Rolls and Braised Kobe Short Ribs. Whether guests are new to the spirit or loyal Scotch drinkers, the evening will be unforgettable. Along with the incredible menu, Glenfiddich Brand Ambassador Mitch Bechard will educate guests on the intricacies of Scotch and its versatility as a pairing.
---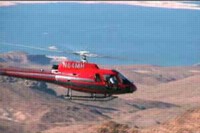 Maverick Helicopter Wind Dancer Air and Landing Tour û Landing tour with a Continental breakfast or Hors d'oeuvres on the Canyon Floor. Birds eye view of Lake Mead and Hoover Dam. Get a close look at the extinct volcano Fortification Hill. Keep an eye out for wildlife along the way.
---
Members Mania – We Love Our Readers!
---
I really enjoy receiving your newsletter. It is really thorough in covering everything of interest in Las Vegas. My wife and I live in Texas and we have been visiting Las Vegas at least once a year for many, many years.
A question for you and perhaps of interest to your readers. I seem to remember something about the old Post Office downtown being scheduled for a remake into the "Gangsters Museum". I thought it was going to open last summer but haven't heard another word about it. Watching one of the CSI Las Vegas shows on TV, I saw an episode that was supposedly filmed at the museum. Was I dreaming? Are there plans to open such a place. Thanks for your help.
Donald from Rockwall, Texas
Ted Responds:
There is a mob museum downtown which has just opened. There is a "Mob Experience" at The Tropicana which is unrelated and had some rough spots and is under new ownership. We certainly understand the confusion. We've kept up on both in stories linked in our "More" area (lots of good stuff ends up linked in "More") and have a special section this week that should give you plenty to read up on.
The Mob Museum is downtown next to Lady Luck (which is under remodel and will be called the Downtown Grand). Admission is $18 and it is a true museum with three floors of exhibits. We'll be sending someone to do a write up on it soon. As with any new attraction, we like to give them a little time to get the bugs out.
Thanks for reading and telling your friends!

---
I always look forward to reading your publication. Vegas is my favorite place to go ( we go every May). We can't wait to go again. I am 53 now, and cannot believe we waited until we were in our 40's to start going. Best place on earth to go. Much of this is due to your newsletter. So many excellent tips on where to go and things to see. Thanks for everything.
Maybe we can have a beer together sometime.
Bob
Ted Responds:
Never too late to discover Las Vegas. I've heard from readers in their 80's who are still coming and plan to do so for as long as they are able! May is very possibly the best month of the year to come. Highs are just shy of 90, lows in the mid-60's (never too hot, never too cold), the pools are in full swing, and fun is in the air.
I'm flattered to often receive invites to grab a drink from readers, and I'm hoping that perhaps later this year I'll be able to actually start to schedule something like a bi-weekly gathering of any readers who happen to be in town. With our huge pending upgrades (complete site makeover, 100+ pages of new content, membership area with new features, etc), I'll actually have to scrape together time to get out the next few months.
But it is always great to meet people and talk Vegas!

---
We love to hear from you, and value your feedback! Here's how to participate:
---
The Las Vegas Mob Museum
---
More Las Vegas News – Shows – Events