Serving Las Vegas Visitors and Residents Since 1999
---
AccessVegas.com Quick Info Menu:
Las Vegas Essentials

Seasonal Vegas Information

March Madness Events
Cinco de Mayo Events

Featured Shows

Photos and Wallpaper
Newkirk's Notes – comments on Las Vegas from AccessVegas.Com publisher Ted Newkirk:
Hello from Las Vegas! After four weeks of party-to-mostly cloudy with rain a few days a week, Spring has (more or less) sprung! Balmy temps in the low 70's F with plenty of sunshine. It won't last yet (50's for next week), but nice to start seeing.
We're finishing up this issue just asáPresident Obama visits Las Vegas (hence, no reports or updates about anything he may say). I do want to acknowledge and thank those who have continued writing and sharing their opinions on the matter. We have not had this much reader interest in a single issue since a few years ago when "Should you bring your kids to Las Vegas" became a hot topic in the wave of all the nightclubs openings. I enjoy the feedback on all levels: It helps us put out a better newsletter for you.
The sentiment ran pretty strongly anti-Obama (in relation to his remarks) but I must point out it is by no means a scientific sample. I can say that Mayor Oscar Goodman declined to meet The President at the airport, noting that he already had a very busy day scheduled many weeks ago and unless an apology was forthcoming, Goodman would be keeping his original obligations.
Grandstanding? Maybe. But Goodman spent the past year getting an earful from people in the hotel and convention industry who really took a hit following Obama's 2009 remarks. Maybe grandstanding to represent your electorate isn't such a bad thing.
Goodbye Hawaii, Hello Country? – The Hawaiian Tropic Zone at Planet Hollywood (I almost wrote "The Aladdin"… that is what living here nearly 17 years does to you) is closing in just a few days to make way for "PBR Rock Bar". We've heard rumblings it is going to be like Gilly's, but nothing confirmed. Professional Bull Riders Bar? Pabts Blue Ribbon Bar? We'll let you know more when we do!
Hawaiian Tropic Zone was a nice place, sorry to see it go. We were there for the pre-opening and more recently for one of the MMA bikini contests and have the photo sets to prove it (lots of bikini girls in both):
Aladdin Implosion, Looking Back – Nearly 12 years ago, on April 27, 1998, the Aladdin Las Vegas was imploded to make way for a new, bigger Aladdin built to keep up with the era of Las Vegas megaresorts such as Mandalay Bay, Bellagio, and Paris Las Vegas. This was one of the many amazing Las Vegas implosions I witnessed live and maybe one of the most beautiful as The Aladdin fell like a graceful deck of cards. Thanks to YouTube, a fullá45+ minute Aladdin implosion special (filmed live at the time) is available to enjoy. Click to watch Aladdin Las Vegas Implosion Video from April 27, 1998
A Better Pricing Model? – One of the biggest complaints from travelers (and especially Las Vegas visitors) is the so-called "Resort Fee" that charges you sometimes $10-15 (or more) for either services that seemingly should be included in your stay (free phone calls) or services that many are not likely to use (the hotel gym). Local writer, blogger, and UNLV Center for Gaming Research Director David G. Schwartz recently floated a proposal for a tiered pricing level:
A guest booking a room at the "standard" rate would receive a room key and not much more. He or she would have to pay extra for virtually every other hotel service; for example, to visit the health club, use the Internet, or make phone calls.
At the "gold" rate, customers would receive everything that came with the standard, plus free wireless Internet, phone calls, bottled water, copies of the local paper, etc.
For guests looking for more, a "platinum" rate could deliver all the benefits of the gold rate, plus several extras — dining credits, a selection of prix fixe menus at select hotel restaurants, tickets to the hotel's big show, complimentary spa services, and nightclub admissions.
He (and many here in Las Vegas) are very interested in your thoughts. If you've ever thought about writing in on an issue and you have any feelings one way or the other, this is the time so speak up! First, go ahead and read the rest of the article Tiered room pricing: A modest proposal (an easy read). Second, email your thoughts to us at allvegastv@aol.com. We'll be sharing all of the responses with "Dr. Dave" (he has a PhD) and the gaming/hotel industry here as well.
Cutting is short this week (for my segment). Co'mon… the weather is beautiful. If you aren't here right now to soak up the sun, I'm going to do it for you. (Never let it be said that I'd ask you to do anything I wouldn't do).
Enjoy This Issue!

Associate Editor: Amy Rayner-Cooley
News Researcher/Editor: Mark Jacobs
---
Las Vegas Is On Sale!
Get Great Rates At All Hotels:
---
Jimmy Buffett's Margaritaville Celebrates National Margarita Day On February 22, 2010
– Margarita lovers will receive specials and incentives throughout the day: 2/22 Birthday Specials, 2/22/22 Free Birthday Meals,and Free Margarita Mix if your name is Margarita or Rita! On Monday, February 22nd, America will celebrate National Margarita Day, and there will be no better place to take part in the festivities than Jimmy Buffett's Margaritaville locations across the country from Key West to Las Vegas to New Orleans.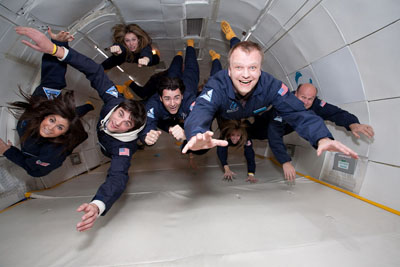 Zero Gravity Corporation Brings Sky High Adventure To Sin City With Exclusive Weightless Flight, February 27 – Zero-G To Fly From McCarran Airport Inviting Fliers To New Heights – On February 27, Zero Gravity Corporation's (ZERO-G), G-FORCE ONE will take off from LAS Airport offering fliers a once-in-a-lifetime opportunity to defy the laws of gravity. Guests will have the unique opportunity to float freely in complete weightlessness during ZERO-G's weightless flight. ZERO-G is the first and only FAA-approved provider of commercial weightless flights. Flying ZERO-G is a rare opportunity that only a select few have experienced calling it amazing and life-changing. The Weightless Experience is an extraordinary and exciting luxury travel experience.
"Seinfeld's" Jason Alexander As "Donny Clay" Begins Limited Engagement At Planet Hollywood Resort & Casino – Renowned comic Jason Alexander, of the hit comedy sitcom "Seinfeld," performs his uproarious show "The Donny Clay Experience" at Planet Hollywood Resort & Casino beginning February 11. Actor, Director and Producer Jason Alexander, star of the Broadway stage, motion pictures and most notably the award-winning actor who played "George Costanza" on "Seinfeld," now portrays the character "Donny Clay," the world's fourth-best motivational speaker. "Donny Clay's" world famous seminars entail hilarious evenings full of comedy, music, self-help and partial nudity all combined to leave you laughing as you discover the YOU inside of you.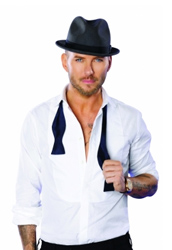 Singing Sensation Matt Goss Live From Caesars Palace Produced By Robin Antin Set To Debut In The Legendary Cleopatra's Barge – International pop sensation Matt Goss will continue the rich history of headline entertainers at Caesars Palace debuting Singing Sensation Matt Goss Live From Caesars Palace Produced by Robin Antin on Friday, March 12, at Cleopatra's Barge. Presented by Robin Antin, creator of The Pussycat Dolls, Goss's show will offer a dynamic blend of musical talent. Backed by a 9-piece band and sexy female dancers known as The Dirty Virgins, Goss, who has sold more than 17 million albums worldwide, will entertain guests with a production featuring a mix of his career hits, songs from his new album and popular covers.
Alicia Keys' Freedom Tour Comes To Mandalay Bay Friday, April 9 With Special Guests Robin Thicke & Melanie Fiona – Twelve-time GRAMMY«Award-winning singer/songwriter Alicia Keys, named one of Billboard's Artists of the Decade, will bring her Freedom Tour to the Mandalay Bay Events Center Friday, April 9. The concert is scheduled to begin at 8 p.m. and also will feature special guests Robin Thicke and Melanie Fiona. Keys' latest album, The Element of Freedom, debuted at No. 1 on Billboard's R&B Albums and Digital Albums charts and No. 2 on Billboard's Top 200 Albums chart.
Celebrate Year of the Tiger at BellagioÆs Conservatory & Botanical Gardens – Majestic Botanical Tiger to Usher in Chinese New Year 2010.áBellagioÆs Conservatory has ushered in the Chinese New Year, the Year of the Tiger, with a spectacular new exhibit. The magnificent centerpiece is a tiger comprised of dried yellow and orange marigold petals. The tiger is the third animal in the Asian zodiac. Just steps away, an 18-foot-tall Chinese God of Prosperity stands amidst golden lucky coins.
Visitors also can discover a trio of charming, 6-foot-tall giant pandas. Made of more than 9,000 living plants, the pandas frolic in a lush garden filled with towering bamboo. The dramatic design found within BellagioÆs Conservatory & Botanical Gardens is guided by the ancient practice of Feng Shui û the art of using surroundings to attract harmony, balance and positive life energy. Guests are invited to celebrate the Chinese New Year in the Conservatory through February 28.
Nevada Ballet Theatre Presents Brave New World, March 27 & 28, Featuring Three World Premiere Ballets – Captivating, never-before-seen works by cutting-edge choreographers including local artist Gail Gilbert, New York powerhouse Thaddeus Davis and nationally renowned choreographer, James Canfield. Nevada Ballet Theatre announced today it will present Brave New World, featuring three world premiere works: Song of the Nightingale, a story ballet based on the original Hans Christian Andersen tale, The Nightingale, choreographed by local artist Gail Gilbert; a fascinating new work by Wideman/Davis Dance Company Artistic Director Thaddeus Davis; and Cyclical Night, a tango-inspired piece by Nevada Ballet Theatre's own Artistic Director James Canfield.
The Forum Shops At Caesars Introduces Another New Restaurant, New Retailers For 2010 – Painted skies, living statues and Las Vegas' first celebrity chef. The Forum Shops at Caesars continues to lead the retail industry both domestically and internationally by setting trends and being "first" in the Las Vegas market. Early 2010 will be no exception as Las Vegas' first Max Brenner, Chocolate by the Bald Man and Christian Audigier are set to be opened this year.
The Stratosphere Hotel To Host Dale Earnhardt Foundation Celebrity Poker Tournament February 25, 2010 – The Stratosphere Hotel, one of the most recognizable icons on the Las Vegas Strip and one of the most recognizable names in NASCAR history join together to present the "Dale Earnhardt Foundation Celebrity Poker Tournament." The Dale Earnhardt Foundation's mission is to continue Dale's legacy through charitable programs and grants that sustain his lifelong commitment to children, education and environmental/wildlife preservation.
---
Members Mania – We Love Our Readers!
I have been reading articles about Boyd Gaming's bid for the Station Casino properties with great interest. We have stayed at Boulder Station on vacation for the past 3 years (I have stayed there 5 times in the past 10 years) and have been pleased with the hotel. Its location has been ideal for us – close to the freeway and only a short drive to the strip and downtown areas. A rental car has been a necessity. We have spent a considerable amount of time taking day trips to Arizona, Utah and sightseeing in Nevada. My husband loves the breakfast buffet. We have also visited Sunset Station and Palace Station.
We did go to Sam's Town, visited the casino and tried the buffet. We felt that the quality of the food is better at Boulder Station and that the casino was not as dark and smoky. Boulder Station also is a smaller hotel and the rooms are more than adequate and quiet. I am concerned that if Boyd Gaming's bid for the Station properties is successful, that it will not be the same hotel and casino experience that we have enjoyed.
Any thoughts on the Boyd's bid for takeover?
Regards,
Elizabeth from Massachusetts
Ted Responds:
As I've noted in the past, I used to have a condo am very familiar with Boulder, Sam's Town, etc. Great location for doing all that you do, and I agree: A quick run to downtown and easy escape to Arizona.
Sam's Town is an older property. So, don't be so quick use it as an example of all Boyd properties. Main Street Station (ironically not part of Station Casinos) is also a Boyd property, as is Orleans. All very different properties.
Also, Boulder had significant improvements just a few years ago.
Station will fight the buyout/takeover with everything they have. If it happens, hard to tell what changes would occur at Boulder. Stick your head into Arizona Charlies and Eastside Cannery and see if they look like somewhere you'd want to stay if Boulder changes on you.

---
Not to kill your strip business but as a former resident there for 5 years let it be duly noted by myself and wife that there is no doubt that OFF strip casinos (locals play) are the best places to gamble for your money. The machines and odds are so much better and the service is quicker also. The high rent strip hotels with there big overhead are No comparison to the off strip joints. My advice is NEVER gamble on the strip as they are mostly ripoffs, try the others and see for yourself. I know this to be a true fact.
Former Resident Bob from Florida
Ted Responds:
Most people won't leave the touristy/Strip area so we at least remind people to check out theádowntown hotel casinos.
A few issues ago, I did a piece comparing hotel construction costs and inflation. Because of construction costs, places like Wynn literally can't offer $1 beers or they would go out of business!áAlthough… paying $7 for a Heineken (Wynn price) never sits easy with me. We have a surprising number of readers who are regular Las Vegas visitors and enjoy checking out non-Strip properties.
Thanks for reading and telling your friends to subscribe!

---
At one time you had a site: Printable Las Vegas Food Specials. It listed Las Vegas Cheap Food Deals. Do you still have a site like this.
Thanks,
M. Brown
Ted Responds:
We had to unfortunately end that section. It became way too hard to keep up on everything. Then… if a special we notedáhad expired by the time people got to town, we got yelled at by readers. Even though we also noted that people should always call ahead and check to see if a special is still running!
We DO post food deals we come across or are informed about at http://www.easyvegasdeals.com. Also, we welcome readers emailing us about any special they come across using the email at the bottom of this section.

---
We receive your newsletter and enjoy it very much. We are British living in the South of France with a second home in Las Vegas. We always hire a car when over for 6 weeks at a time and was interested in your article stating it was cheaper to hire elsewhere than from the airport. I compared our dollar Rental charge from the airport to picking up as an example from the MGM hotel and it was more expensive. Perhaps you could give me some tips. Or is there a local car rental we could pick up from our house off Silverado Ranch area.
We love Vegas and all our friends and family come through the year and spend their money there.
Regards,
Jacqui
Ted Responds:
I used to live over near the Silverado Ranch area (89123 zip code). A great place to live or have a vacation home because you are a very quick jump on the beltway or I-15 to from both The Strip and the airport. Renting at the airport "entitles" you to pay more fees and taxes. And the crazy thing is that the car rental facility is a couple miles from the airport terminal!
As we've noted in previous newsletters, most major hotels have a Hertz counter. However… for someone headed to your area, "A Frugal Car Rental" at Wigwam and LV Blvd. might work (8480 Las Vegas Blvd S #140, Las Vegas, NV 89123) They have been in business there for a few years, although let me note that I have never used them. So this is not an endorsement. But if they are a "mom and pop" operation, you may be able to negotiate a good multi-week rate and have then make the short drive to get you.
Enterprise car rental company will pick you up from anywhere in the area so at least compare them to Dollar's pick-up services. Hope this helps!

We love to hear from you, and value your feedback! Here's how to participate:
Drop us an email at allvegastv@aol.com – We read them all!
Call our recorded comment line at 702-507-0055. We listen to every call.
---
More Las Vegas News – Concerts – Events
---
Coming Hot Holidays
– The following dates are huge times to be in Las Vegas, and rooms are in high demand. Booking in advance is the best way to save. Visit our friends at
Las Vegas Hotel Deals
and spend one of the following hot dates having fun in Las Vegas:
Washington's Birthday, U.S February 22
St. Patrick's Day March 17
Easter Sunday April 4
Cinco de Mayo May 5
Mother's Day May 9
Memorial Day, U.S May 29-31 (3 day weekend)
Father's Day June 20
Independence Day July 4
Civic Holiday, Canada July 31-August 2 (3 day weekend)
Labor Day, U.S September 4-6 (3 day weekend)
Labour Day, Canada September 4-6 (3 day weekend)
Jewish New Year September 9
Halloween October 31
Veteran's Day November 11
Thanksgiving Day, U.S November 25-28 (4 day weekend)
Hanukkah Dec. 2 – Dec. 9
Christmas December 25
New Year's Eve-Day December 31 – January 2 (3 day weekend)
Martin Luther King, Jr., Day, U.S (Observed) January 15-17 (3 day weekend)
Chinese/Lunar New Year February 3
Super Bowl Sunday February 6
Lincoln's Birthday, U.S February 12
Valentine's Day February 14
President's Day, U.S (Observed) February 19-21 (3 day weekend)
Mardi Gras March 8
Link To Us! – Have a home page, web page, or blog? Link to us, and give yourself and your friends a quick link to find us from your site. Simply link to http://www.accessvegas.com and name the link Access Vegas!
RSS Feed – We now have an RSS/XML feed! Most RSS programs let you visit AccessVegas.com and automatically pull the feed. For those who want to enter it manually, the feed is:
http://www.accessvegas.com/xml/whats-hot.xml
Share the info: Click to Email this newsletter to a friend!
---
For comments or questions regarding our content
or this newsletter write us at
allvegastv@aol.com
.
New to the list? See our Newsletter Archives for back issues and subscription info. Don't hesitate to forward this newsletter to friends and associates.
All contents copyright 2010 Ted Newkirk. All Rights Reserved.
Hotel Rates Published Accurate At Time Of Publication


February 17, 2010 ISSN: 1529-2770 About Us Privacy Policy
No related links found