Serving Las Vegas Visitors and Residents Since 1999
Welcome to the Insider Vibe! This is the official newsletter of AccessVegas.Com. We talk about the Las Vegas activities you really care about.
---
AccessVegas.com Quick Info Menu:
Las Vegas Essentials

Seasonal Vegas Information

Featured Shows

Photos and Wallpaper
Newkirk's Notes – comments on Las Vegas from AccessVegas.Com publisher Ted Newkirk:
Hello From Las Vegas! Our cold snap is history (evidently, it made its way east… much of the U.S. looks downright bitterly cold) and temps are supposed to hit 70 F the next few days then settle back into the 60's. I'll take it! Lucky you if you're headed our way in the next couple of weeks, especially if your area is freezing.
Taxing The Tourists… Here We Go Again To build a new arena just behind the Las Vegas Strip, government is looking a (just shy of) 1% sales tax increase for the area of The Strip. This on top of the outrageous 8.1% sales tax already paid in the county. Read about it on my latest blog post Taxing The Las Vegas Visitors… Here We Go Again and leave your comments and thoughts on that page below the post. Make your voice heard!
Up, Up, and Away – Las Vegas gaming revenues on the Las Vegas Strip rose 16% in October. What may have been bigger news was that downtown revenue was up over 12%. The interesting dichotomy (to me) continues to be people complaining about how tight the slots are and how bad the table game rules are, mostly on the Las Vegas Strip.
All the while, downtown Las Vegas (Fremont Street Experience) has kept their slots loose and their table game rules more player-favorable. And yet the people bitching and moaning about their gambling dollar not going far enough wouldn't leave The Strip and give downtown a whirl when it came time to do some wagering! Of course downtown revenue is up less than The Strip (despite a very busy fall season downtown… we saw it first-hand, often). Downtown casinos are giving you are better shot at winning and keeping less of your money!
$2.50 Service Fee Until End Of The Year At Tickets.AccessVegas.com – If you are like me, you probably dislike the service fees associated with buying tickets online. They are a necessary evil but a pain to pay. From now until the end of the year, we've slashed our service fee on ALL tickets at Tickets.AccessVegas.com to $2.50 (other misc. fees beyond our control may apply to various tickets).
Now is the time to buy and guess what? We don't just have Las Vegas tickets! Looking for college or professional sports tickets (for the entire United States)? We have them. Broadway in New York? Check. We've got it. Various touring bands and shows? You bet! And some of the best seats in the house available for those who really want to treat themselves (or a friend or loved one) to the ultimate Holiday present. Oh… and yes, we have all the Vegas tickets you are looking for as well.
Taking advantage of this one-time fee break is simple: Click over to Tickets.AccessVegas.com where you'll find a search box at the top of the page (to search for a specific show) or a menu bar on the left side of the page to click down to specific events. Or in the middle of the page, a search box by specific city and date. Buy now and save… fees return to normal at the end of the month!
Serendipy 3 Savings – From now until Dec. 17, 2010 you can get 25% off ALL food and drink at Serendipity 3 (the orange and pink restaurant in front of Caesars Palace) by mentioning the Pulse of Las Vegas blog (which is not ours, but I'm not going to hide a deal like this from you no matter who is sponsoring it)! You may want to go print out their blog post just to have it on hand, but you shouldn't need it. Which brings me to a great Vegas tip:
Print It Out, Print It Out, Print It Out – Las Vegas is constantly offering deals everywhere. The hotels (some of which we have listed toward the top-right sidebar of this newsletter), the restaurants, you name it. We run info on as many of them as we can find. BUT… because new deals are always appearing and specials are subject to change, I have one huge piece of advice: Print out the page of any specials you are taking advantage of. For example, if you are booking one of the hotel specials we mention to get the freebies or similar offers, print out the offer page the day you book.
The hotels are not setting out to rip you off. But by the time you get to town, the hotel may not be offering exactly what was offered when you booked and the perks promised may not be in the system with your reservation. And while they should live up to what they are saying, there might be someone new at the check-in desk who is totally unfamiliar with what had been offered a few months prior. By having the printed sheet in your hand (printed out on the very day you made the reservation), you have the proof you need to get everything coming to you that they promised.
Las Vegas' Cup of Morning Sunshine Program Offers Free (and Legal) Christmas Music – Our friend Scott Whitney recently started the Vegas Video Network with a number of great Las Vegas based programming available both live and on-demand (at no cost to the viewer). Whether you are researching the party/drinking scene or looking to get some solid info on the local real estate market, the diverse line-up of shows offers something for just about everyone.
Scott is also an accomplished musician who has sold somewhere near 100,000 copies of his ChristmAcoustic holiday CD. To help promote the network, he's making the CD (one I personally really enjoy) available at absolutely no cost as a download! Simply head over to Cup of Morning Sunshine #004: Free (and Legal) Christmas Music and look for the download link in the show notes below the video page. Make sure to watch the video while you are there and get to know Scott. He's got some great things going on.
Enjoy This Issue!

Associate Editor: Amy Rayner-Cooley
News Researcher/Editor: Rick Ziegler
---
Legendary Performers The Platters, The Cornell Gunter Coasters & The Marvelettes To Begin Performances At Crown Theater
– Crown Theater, Las Vegas' newest entertainment complex located inside the
Rio All-Suite Hotel & Casino
proudly announces that the intimate theater will be the new home of the longest running musical show featuring the legendary groups, The Platters, The Cornell Gunter Coasters and The Marvelettes, beginning Monday, Nov. 1, 2010.
Hard Rock Hotel & Casino Toasts The Holidays With Festive Specialty Cocktails Plus Drink Recipes – Tis' the season to cocktail! Forget about the typical spiced eggnog, Hard Rock Hotel & Casino has unleashed five cocktails that will kick-start your holiday. Take a closer look at these specialty party-starting drinks designed by the mixologists at Rare 120, AGO, Johnny Smalls, Luxe Bar and Mr.Lucky's 24/7. Available Nov. 24 û Dec. 28. Click to full story for recipes:
MGM Resorts Receive 28 Prestigious AAA Four And Five Diamond Awards – Ten Resorts And 18 Restaurants Honored With AAA Four And Five Diamond Awards – MGM Resorts International received 28 esteemed AAA Four and Five Diamond Awards for its resorts and restaurants, solidifying its position among the world's most elite. The company received seven prestigious AAA Five Diamond Awards including two resorts at CityCenter which opened their doors less than a year ago.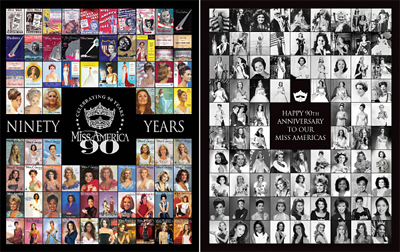 Miss America To Celebrate 90th Anniversary Milestone From Las Vegas Jan. 15, 2011 With Live Telecast On ABC – When Miss America returns to the stage in Las Vegas on Jan. 15 with its live broadcast on ABC, it will mark the 90th anniversary, as well as make the American institution the fourth longest running live event in television history. To commemorate this pivotal milestone, below are 90 interesting past and present facts about Miss America's rich history:
Blue Man Group Las Vegas Special Holiday Performance Schedule and Pricing – Blue Man Group will implement special holiday pricing for all shows from Dec. 20 through Jan. 1. During this time, Blue Man Group will also return to its holiday show schedule with three shows nightly. Wildly popular around the world, Blue Man Group defies simple description. A musical feast? Yes. A rollercoaster of comedy? Absolutely. A stunning mix of technology and raw imagination? You bet. Nobody describes it the same, but everyone agrees û it's a must-see.

Tommy Bahama's Las Vegas Restaurant & Bar At Town Square Unveils Special Holiday Rum Pairing Menu – Originating in the tropics of the Caribbean, rum has a rich history as a cultural symbol of the island lifestyle. Home to the city's largest rum collection, Tommy Bahama's Restaurant & Bar at Town Square is offering its unique menu with an island spin throughout this festive holiday season found only in Las Vegas.
December Marks Five Years, More Expansion For Las Vegas' South Point With $2 Drinks, More – South Point Hotel, Casino & Spa in Las Vegas will celebrate its five year anniversary on December 22nd. The month will be highlighted by $2 Drinks, an anniversary celebration and opening of the newest Las Vegas dining establishment Steak 'n Shake.
Miracle Mile Las Vegas Las Vegas Holiday Tweetup – Enjoy the latest in holiday party fashions, free appetizers & cocktails and fabulous giveaways including a grand prize package.
La Cave Wine And Food (Tapas) Hideaway Opens At Wynn Las Vegas – This December, Steve Wynn and restaurant impresario Michael Morton open La Cave Wine and Food Hideaway, nestled inside Wynn Las Vegas.
---

Maverick Grand Canyon Western Territory Tour
û Fly in a Beechcraft 1900D aircraft to this amazing wonder and land at Grand Canyon West as you enjoy spectacular views along Eagle Point. Receive a brief introduction to the Hualapai Indian legends and culture at the Indian Village, and then proceed to Guano Point, where you'll observe a breathtaking view of the canyon.
---
Members Mania – We Love Our Readers!
I have been going to Vegas since 2006, went this past November for my 12th visit, my first being January 2006. I tell everyone how awesome a city Vegas is. And those who have visited or even visited with me have all agreed, it is an awesome place.
My co-worker and I went as she has not been ever, we stayed at NYNY, the hotels really like to nickel & dime you with resort fees now. When I stayed at NYNY in January 2010, the resort fee was $9.95, now it is $12.95 when I just stayed there. The 6 nights, Wed-Tue, cost $460 total with fees and tax, not bad. I guess because people want to go to Vegas, the hotels know we will all pay no matter what the price. But it is a bit misleading when the resort fees are told at check out online, that you pay it when checking out at the hotel.
With airfare from Toronto being almost $500 return now because US Airways no longer does direct flights and so Air Canada and WestJet have raised the fares almost $200 since last year when US Airways flew direct from Toronto, I have to scale back to one trip a year, maybe two. I always have gone 2-3 times since 2006. But traveling solo most of the trips, $900 approx. cost for 4-5 nights with airfare is high and leaves me with little spending money. No point in going if you are not going to spend any money. But I will say Vegas is the best place ever, I do miss it and will miss going frequently.
I may go for my birthday in late January solo as a treat to myself, but then will have to wait until 2012 to go because of the cost. But 12 trips in 5 years is alot lol.
John from Toronto
Ted Responds:
The resort fees continue to be very controversial, and I personally feel they discourage visitors from spending money. It used to be that the hotels made you feel so great about the bargain price of a room and food that you practically couldn't wait to start tossing your money back at them in the casino. I know that when I've been on vacation and get up-charged (or feel I'm getting gouged), I'm not so free with my money at the hotel. I'll go to off-site dining when I normally would have enjoyed the hotel dining room or even ordered room service. I'll head to the local grocery store and stock up on some food (which very few used to ever do on a Las Vegas vacation, but is now almost becoming the norm — witness all the people dragging coolers towards their rooms).
The hotel number-crunchers simply cite the bad economy for visitors being tighter with their money. And no question, the higher airfares (which no one in Las Vegas can do anything about) are cutting into everyone's vacation budget. But they need to quit overlooking the fact that ill-will tightens people's wallets. We want to feel good about the company we are giving our money to. Feel like they are giving us an even shake.
Something many of our readers have been doing for quite some time is coming less often, but staying longer. You amortize the same airfare over more days, which cuts down the per-day cost. For example, if you come twice a year for 4 days each visit, you total 8 days of hotel room costs and two separate round-trip airfares. Staying for one stretch of 8 days will cost around the same for your rooms, but you'll only be paying for one round-trip ticket per person.
But Ted… 8 days in Vegas will kill me! Um… not if you do it right:
Party hard for the first couple of days, then mellow for a couple. You know all that stuff that you keep goingá…one of these visits, I want to See Hoover Dam, Grand Canyon, rent a car and check out the local's casinos, spend more time downtown, day trip to Laughlin, visit some of the great restaurants that are slightly off-strip, hit the outlet mall/rides/golf at Primm, check out the afternoon shows, see CSI Experience or Bodies, take significant other on Venetian gondola ride (I could go on just about forever) and simply never get around to? Now you'll have the time.
After a couple mellow days, crank up the party/gaming action again for a day or two, then a mellow day. Run hard your last day to get your final shot of Vegas adrenaline and sleep on the flight home.
Thanks for the great comments!

---
We love to hear from you, and value your feedback! Here's how to participate:
---
More Las Vegas News – Concerts – Events