Serving Las Vegas Visitors and Residents Since 1999
Welcome to the Insider Vibe! This is the official newsletter of AccessVegas.Com. We talk about the Las Vegas activities you really care about.
Need to contact us? Send feedback to
AccessVegas@AccessVegas.com
Missed an issue? Click to Read Back Issues Online.
---
AccessVegas.com Quick Info Menu:
| | |
| --- | --- |
| Las Vegas Essentials | Featured Shows |
---
Mannheim Steamroller Christmas Rolls Into Las Vegas For Special Six Week Holiday Run – The Palazzo Theater at The Palazzo Las Vegas presents ôMannheim Steamroller Christmas û Vegas by Chip Davis.ö The holiday production by the Grammy Award winning composer-musician Chip Davis will exclusively run for six weeks starting November 20, 2012. Winter In Venice, The Palazzo and The Venetian Las Vegas signature holiday party, will be the featured element of the special engagement.
Tournament Of Kings At Excalibur Debuts New Costumes And Set Pieces – Tournament of Kings at Excalibur Hotel & Casino created new costumes and set pieces in more intricate designs and more vivid colors. French opera designer Frederick Pinaud designed stunning gowns for maidens, bright tournament costumes for the knights and Merlin the wizardÆs magnificent robe. The castle faþade is also enhanced for a more impressive structure to feature stairs, towers and rotating doors.
Caesars Entertainment Resorts Participating In Prix Fixe Restaurant Week For Charity – Las Vegas Restaurant Week will be celebrating its sixth year with 13 participating restaurants in Caesars Entertainment Las Vegas. In partnership with Three Square Food Bank, the participating restaurants offer guests an affordable menu that will help Las Vegas valleyÆs hunger end.
A minimum of three-course meal is made available by all participating restaurants. Breakfast and lunch menu will cost at either $20.12 or $30.12 while Dinner menu will cost at $30.12, $40.12, or $50.12.
Tacos & Tequila Las Vegas Offers Food And Drink Labor Day Weekend Specials – Tacos & Tequila (T&T) at Luxor Hotel and Casino celebrates Labor Day Weekend beginning August 31 to September 3, 2012. Unique food and drinks specials will be served in this three-day Las Vegas feast.
Guests will enjoy the T&TÆs extended happy hour specials during the entire weekend from 2 p.m. to 6 p.m.
Beyond the Velvet Rope – If nightclubs arenÆt your vibe, but you still want to let loose with friends, the following locations might be more your style. From rollicking bars to laid-back lounges, guests can enjoy specialty drinks, live music and professional dancers.
Japanese for ôHouse of Water,ö Mizuya Lounge at Mandalay Bay is a serene location for a drink while sampling enticing sushi, sashimi and hand rolls during the day. Once the clock strikes 7 p.m., MizuyaÆs tranquil water setting transforms into a rambunctious nocturnal escape. Whether you enjoy the live bands at a table or youÆre leading the party on the dance floor, Mizuya will keep you thoroughly entertained into the early morning hours.
MGM Grand offers guests a chance to be the center of attention at Centrifuge, the 77-seat bar featuring live entertainment and an innovative drink menu. The bar comes alive with a progressive music program that acts as a soundtrack to the numerous freestyle and choreographed dance numbers. Centrifuge offers specialty cocktails from each of MGM GrandÆs signature restaurants and displays them around the bar in Louis Treize baccarat crystal bottles.
A neighborhood piano bar in the heart of New York-New York, guests at the Bar at Times Square feel as if theyÆre just one of the gang. This heart-pumping, foot-stomping good time comes courtesy of the world-famous Dueling Pianos. Two pianists duke it out nightly to a montage of music, ranging from Billy Joel to Broadway, while patrons belt out the words to some of their favorite songs. The recently added ôSax Manö is a high-energy performer who walks the Village Streets like a Pied Piper trailing Blues and Motown tunes.
DISH Las Vegas Features Top Las Vegas Restaurants For Charity – The much-awaited charity event DISH Las Vegas by Three Square Food Bank will happen on Thursday, September 20, 2012, 6:30 p.m. until 9:30 p.m. at the Palms Pool and Bungalows at the Palms Casino Resort. The annual event is presented by IGT and SmithÆs Food & Drug Stores and will offer various refreshing cocktails, top Las Vegas restaurantsÆ delectable tasting stations and a Zowie Bowie concert.
Trevi Inside Forum Shops Caesars Las Vegas Offers Three-Course Meal For Restaurant Week – TREVI at Caesars inside the Forum Shops will participate in Las VegasÆ 2012 Restaurant WeekÖ by offering Chef Peter Scaturro's Italian specialties. A special three-course meal will be prepared for the benefit of the Three Square Food Bank. The restaurant week will start on Monday, August 27 until Sunday, September 3, 2012.
Robb Report Samples 16 Las Vegas Steak Houses, Names City Top Steak Destination – The luxury lifestyle magazine Robb Report editors named Las Vegas as the ôthe best place on Earth to eat steak.ö The magazine cites the cityÆs ôtectonic shiftö away from multicourse tasting menus and formal fine dining to a focus on guests with more meat-eating meals.
Robb Report contributing writer, Brad A. Johnson, noted that each major Las Vegas hotel and resort ôis upping the ante with at least one glamorous steak house; the Palazzo hotel boasts four.ö More stories about his article in the magazineÆs August issue.
This Fall, Bellagio Las Vegas Continues 2012 Epicurean Epicenter Series – Bellagio announces the remaining events of the 2012 Epicurean Epicenter Series. The well-known resort offers high-class culinary and wine experiences by its extraordinary chefs along with Master Sommelier and Bellagio Director of Wine Jason Smith. Their collective efforts create an extraordinary line up of events providing remarkable dining experiences for guests.
Master Japanese Chef Masa TakayamaÆs First Teppan Concept Opens at Las VegasÆ ARIA – Michelin-starred Chef Masa Takayama opened his first teppan concept restaurant, Tetsu, at ARIA Resort & Casino on August 1, 2012. The restaurant offered fresh and high-quality ingredients as well as unmatched culinary techniques that made Chef Masa popular.
Tetsu Executive Chef/Creator, Masa Takayama said, ôTetsu translates to æironÆ in Japanese, which is why we refer to the Iron Chef in Japan as æTetsu.Æ It is the idea that the chef cannot be beat. This concept will be embodied at Tetsu û you will not find this quality of teppan cooking anywhere else û it is the best of the best.ö
---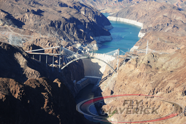 Maverick Grand Canyon Air Tour û Sit back and relax as you experience this spectacular air excursion through the Grand Canyon. Highlights of this trip include Hoover Dam, Lake Mead, Lake Las Vegas and Fortification Hill an extinct volcano. Fly through Black Canyon and on your return to the south Las Vegas valley.
---
Mystere by Sarah Jane Woodall
Mystere by Cirque du Soleil – The Original Whimsical Game Changer – Vegas entertainment used to mean little more than cheesy lounge singers and spandex-clad tiger wranglers. Thankfully, the scene has since evolved to include some of the most sophisticated, breathtaking artistry in the world û and it all started with MystÞre.
Hitzville by DW Grant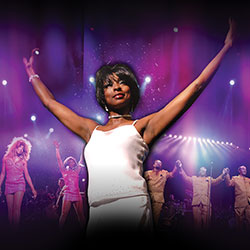 Gotsta Go to Hitzville – A Trip Through Motown – Spend an hour or so in Hitzville and you couldnÆt party heartier if you got on a bus, and grooved your way through the best clubs in New York City, Detroit, and Memphis.
ôHitzville, The Show, ö now playing in the V Theater in the Planet Hollywood Resort and Casino, is just that good. It woos you off your chair with engaging Motown rhythms, romances you to sing along to irresistible old rhythm and blues hits, and then drags you on stage to make love to Pips, Temptations and Tops.
---
Latest Concerts Added This Week!
There is no better place to see your favorite acts then in Las Vegas! You're relaxed, can enjoy a fine meal, have some cocktails without the worry of driving, and no alarm is going to jar you awake all too early the next morning.
---
Newkirk's Notes – comments on Las Vegas from AccessVegas.Com publisher Ted Newkirk:
Hello From Las Vegas! – Hour after hour of pouring rain this past Wednesday dropped temps into the low 70's and gave us a taste of some real Southeastern States humidity. However, in typical desert fashion, the clouds went on their way, the air dried back up again, and we're getting ready to settle into a couple of the most enjoyable months of the year.
September's average high comes in at a comfortable (for us) 94 degrees, October registers 81, and then we brace for November with a pleasant 67 during the shorter days but dipping to the upper 40's overnight. (That is when I kiss my precious al fresco evening dinners at home and my outdoor TV goodbye for the season). Come January, I'll be yearning for summer again. I'll take 95 degrees over 45 degrees any time.
Food, Food, And More Food – I've had people jest (somewhat seriously) that we're turning into a food newsletter. The reality is that Las Vegas continues to rank as one of the top culinary destinations in the world, and nary a month or two goes by where we don't have some kind of really cool/interesting restaurant opening. Plus the competition drives all the specials and deals we regularly bring to you.
This issue, we did include quite a bit of information on restaurants that are participating in Restaurant Week where top dining spots create prix fixe (fixed price) meals with some of the proceeds benefiting some of our local homeless and hungry. If you are in town, absolutely take advantage!
Bridge At Hoover Dam – If you visit Las Vegas from anywhere southeast of us, you'll know that the completion of the Pat Tillman Memorial Bridge over Hoover Dam really has an impact on your visits, cutting tons of time off that used to be spent winding down the canyon, across the dam, and back up again. We've found a photographer who took amazing photos during and after construction of the dam. Check them out at Bridge At Hoover Dam
2000 Feet Above Sea Level – The myth that Las Vegas casinos pump oxygen into the air to make you feel more alive and alert was dispelled long, long ago. (The cost would be enormous, and oxygenated air would create a greater risk of serious fire). If anything, many of you experience less oxygen when you are here as the tourism areas of Las Vegas sit just above 2000 feet.
So what gives us all that rush? A combination of two things: 1. All the stimulus and excitement gets your adrenalin running and 2. Most of you are probably doing a lot more moving around (walking and walking and walking) than you do at home, really getting your blood moving.
World's Toughest Fixes – If you have Netlfix, check out season 2 of World's Toughest Fixes where they work on the Fremont Street Canopy light, Bellagio fountain water guns, and fix the giant, moving stage at Cirque du Soleil's KA.
MIA – I'll most likely be missing next issue, but come September should be able to get back to fully penning both of my sections. So… if you have any comments, questions, or trip reports for Members Mania, type away to AccessVegas@AccessVegas.com
Enjoy This Issue!


Associate Editor / News Researcher: Rick Ziegler
Concerts and Headliners: Amy Rayner-Cooley
---
What We're Watching – Vegas Videos You'll Enjoy
---
We love to hear from you, and value your feedback! Here's how to participate:
Want to comment on a current reader post? Use the comment box on that particular web page. Many of the stories we post also have comment boxes at the end of the story. Make your voice heard!
Drop us an email at AccessVegas@AccessVegas.com – We read them all!
Call our recorded comment line at 702-507-0055. We listen to every call.
---
More Las Vegas News – Shows – Events
No related links found