Serving Las Vegas Visitors and Residents Since 1999
Welcome to the Insider Vibe! This is the official newsletter of AccessVegas.Com. We talk about the Las Vegas activities you really care about.
Need to contact us? Send feedback to
AccessVegas@AccessVegas.com
Missed an issue? Click to Read Back Issues Online.
---
AccessVegas.com Quick Info Menu:
| | |
| --- | --- |
| Las Vegas Essentials | Featured Shows |
---
Guns N' Roses Doing First Residency At Hard Rock Las Vegas – This fall, Guns NÆ Roses will take over Sin City with their Appetite for DemocracyÆs first residency at The Joint inside Hard Rock Hotel & Casino. The worldÆs most iconic rock band will play 12 amazing revue beginning October 31 to November 24, 2012.
Tim McGraw and Faith Hill Bring Soul2Soul To Venetian Las Vegas, 40 Shows Only – Together, they have sold 70 million albums including eight Grammy Awards, 26 Academy of Country Music Awards, 14 American Music Awards, 14 Country Music Association Awards and seven PeopleÆs Choice Awards.
The Venetian will bring Tim McGraw and Faith Hill together in the ôSoul2Soulö concert after six years of performing together. The concert will have an all-new production synonymous to the ôSoul2Soulö concerts. The Venetian Theater will have set design technologies, innovative lightings and some modifications in the theater for the new production. These two most important entertainers of our generation will serenade the audience will many of their no. 1 hits.
Caesars Palace Set To Open New $17 Million Bacchanal Buffet (with video) – Bacchanal Buffet in Caesars Palace is known for a self-indulging fine dining set in a Roman feast. It was also famous for its Caesars Palace-style entertainment before it closed in 2000. This year, Caesars Palace will open once again a new $17 million Bacchanal Buffet where team of master chefs prepared different kinds of extraordinary meals.
Harrah's Range Steakhouse Now Offers Special $7 Before 7 p.m. Menu – Las VegasÆ Range Steakhouse at Harrah's has launched ô$7 Before 7 p.m.ö menu of appetizers and cocktails in its lounge. Every night, guests can enjoy draft and bottled beers for only $7 before 7 p.m. as well as cocktails, glasses of wine, beef satay bites with ginger-citrus soy drizzle and duck spring rolls with dip in spicy orange-peanut sauce. Also, bottles of wine are offered 30% off with nightly live entertainment in the lounge. The lounge and bar area allows guests ages 21 years or older.
Rhumbar At Mirage Las Vegas Hosting Labor Day Patio Party – RHUMBAR will celebrate Labor Day on Monday, September 3, 2012, on its Strip-side patio. There will be a live DJ in the party and cocktail specials starting from noon until 6 p.m. The bar is located at The Mirage Hotel & Casino.
The highly stylized cigar and cocktail lounge was recently named as one of the AOL.comÆs top Las Vegas patios. The Caribbean-inspired patio is a tropical retreat that offers an attractive location for guests to socialize, smoke cigars and sip cocktails. Drive This! Entertainment is the owner of RHUMBAR located near The MirageÆs main entrance.
Bellagio Las Vegas Spa Tower Remodeling All 928 Rooms & Suites – Beginning August 19, Bellagio will remodel all 928 rooms and suites for a more stunning accommodation in the resortÆs Spa Tower.
After the $70 million dollar redesign in 2011 of BellagioÆs 2,568 rooms, the Spa Tower will remodel 819 guest rooms and 109 suites and it is expected to be completed by December 2012. The $40 million project also includes the remodeling of the prestigious Chairman and Presidential suites.
Tender Steak and Seafood At Luxor Las Vegas Celebrates Wine Spectator Award – 2012 Wine Spectator Award of Excellence awardee TENDER Steak & Seafood will celebrate the achievement it received from the prestigious award-giving body. Located at Luxor Hotel and Casino, the restaurant offers a special prix fixe dinner menu with well-chosen wine pairings that will complement each enticing cuisine. The menu will be available from Monday, September 17 to Sunday, September 23, 2012. The four course menu is valued at $95 per person.
For four consecutive years, TENDER Steak & Seafood received the award based on its wide selection of half bottles. The selection includes an array of unique labels and more than 100 wines from around the globe. The restaurant will be featured on the August 31st issue of Wine Spectator and it is already available on newsstands nationwide.
Rice & Company Las Vegas Celebrates National Fortune Cookie Day During September 2012 – In celebration of the National Fortune Cookie Day on Thursday, September 13, 2012, Rice & Company located at Luxor Hotel and Casino will give away a special fortune cookie starting from Sept. 1-14, 2012.
Fortune cookies that guests will receive will include some fortunes, exciting giveaways and array of offerings. But diners will surely want to get a fortune cookie with a prize as it will give them a chance to win a chefÆs dinner. The winner of this grand prize can enjoy it with up to six guests.
Gene Simmons Joins Other Famous Rockers To Host Rock Fantasy Camp At MGM Grand Las Vegas – Rock æn Roll Fantasy CampÆs next installment of its music-magic show is coming this fall in celebration of its 15th anniversary. Famous rockers will host the camp with KISS co-founder Gene Simmons, iconic rock god, media mogul and the face of A&EÆs ôGene Simmons Family Jewels.ö Performances will take place in Las VegasÆ MGM Grand Hotel & Casino October 10-14, 2012.
Trevi At Caesars Offers Gourmet Cheese Pizza Special On September 5, 2012 – TREVI at Caesars inside The Forum Shops offers a hot and savory extra cheesy Italian pizza in celebration to the National Cheese Pizza Day. Guests can enjoy the discounted pizzas on Wednesday, September 5, 2012.
The cheesy pizza is layered with creamy mozzarella and tangy pomarola and fired in a specialty brick-oven of Chef Scaturro. The mouthwatering classic pizza is melted to perfection and valued for just $9.99. National Cheese Pizza Day is perfect for all the cheese lovers.
Tacos & Tequila Las Vegas Hosts Ultimate Mexican Independence Day Fiesta With Specials – Tacos & Tequila (T&T) located at Luxor Hotel and Casino will celebrate the Mexican Independence Day on Sunday , September 16, 2012 with live music and drink specials. The restaurant will host an extraordinary Mexican fiesta with their signature Mariachi Brunch.
---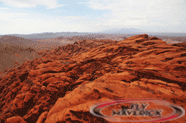 Maverick Dream Catcher Sunset Grand Canyon Tour û Landing tour with beverages, snacks and Extra Flight Time in the Grand Canyon! Experience the journey of a lifetime. Your journey begins with a flight out of Las Vegas to Hidden Valley to see the arches. Continue your journey to the Valley of Fire, were you will see red rock formations and some of the most remote, desolate, and fascinating desert landscape.
---
Australian Bee Gees by Guy Chapman
The Australian Bee Gees – An Unforgettable Night Of Music And Fun – There are few musical groups that better embody the disco charged era of the 1970Æs better than the Bee Gees. The brothers Gibb (Barry, Robin, and Maurice) were most easily recognized for the era of polyester pants and John Travolta movies, but their music goes farther than that. Thanks to the tribute group Australian Bee Gees, disco is not dead. In fact, it resides well within the castle walls of the Excalibur Hotel and Casino on the Las Vegas Strip.
Thunder From Down Under by Sarah Jane Woodall
Thunder From Down Under – These Athletic Guys Are Actually Enjoying Themselves – So youÆre coming to Vegas for your bachelorette party. Or birthday, or divorce… or just a girlsÆ weekend away. You want to drink, party… and ogle hot beefcake. Where do you go?
There are several options for the frisky female on the Vegas Strip, but if you only see one male revue, make it Thunder From Down Under. Other revues may offer cheaper tickets or more well-established names, but take it from someone who has seen them all û the best bang for your buck is Thunder, hands down!
Thunder From Down Under is a crew of ripped Australian hardbodies, straight out of your wildest Harlequin Romance-fueled dreams. IÆm not sure whatÆs in the water down there, but they sure do breed some mighty fine specimens! Washboard abs, tight buns, gleaming smiles… these guys have it all. And theyÆre not afraid to use it!
---
Newkirk's Notes – comments on Las Vegas from AccessVegas.Com publisher Ted Newkirk:
Hello From Las Vegas! – I'm back in the saddle. Kind of. My participation here will still be hit and miss for a little while longer, and Members Mania will be on hiatus until that time. Cool new stuff coming your way around the middle of fall from us (knock on wood)! In the meantime, here are a few tidbits I've had floating around…
You Can Still Rock In America – Guns N' Roses have announced a fall residency at the Hard Rock Hotel. Motley Crue had a similar nice run earlier this year, and Fremont Street has had their unbelievably successful Rock Of Vegas series of free concerts by well known 80's hard rock acts. Las Vegas is finally waking up to the fact that the average age of our visitors is 49, not 21. The "thump thump" clubs still make piles of cash, but the average visitor grew up with Def Leppard, not DJ Tiesto.
This is very fitting as Las Vegas (the residents) has always been rock-dominated. Grunge never really took hold here (110 and flannel don't mix, and it's tough to be listen to depressing music when it is sunny all the time) and the rockers flocked. Even the popular dance club Shark Club brought touring rock acts in every Wednesday.
Motley Crue's Vince Neil has lived here for a decade, Quiet Riot's Kevin Dubrow spent years living here before his untimely death, and the band Slaughter put Las Vegas on the rock map with all four members headquartered here. Slaughter's drummer Blas Elias actually still performs regularly in the Blue Man Group band. PS Yes, I hung out in those circles in the 90's and it was as cool as you could imagine.
Drink Up – In our April 18'th edition, we noted that an architectural masonry company here in town takes empty glass bottles from many of our resort hotels and actually uses them in the manufacture of a product called GreenStone. Now, you can feel good about all that beer you're drinking on your visit! Full story at Henderson entrepreneur recognized for GreenStone building product
Vegas Strip Steak – Step aside, New York strip steak. A group at Oklahoma State University has supposedly found a part of the cow perfect for steak that (until now) was ground into hamburger. It is supposed to be tender and flavorful. We're not sure about availability yet, as they are attempting to patent the exact cut off the cow with the name Vegas Strip Steak. Pundits are dubious about the ability to patent a cut of meat.
New Home Construction Rising – Applications for new home permits are up, and we're looking about about 500 new homes starting to hit the market each month. This is the most activity in years. There are benefits to purchasing new. You're the first one to own the house, you can pick out everything you want from counters to carpet/tile to paint from the get-go (instead of having to do the remodel that I'm looking at), and your home will be up to the latest codes.
In my current 60's era home, I actually run a heavy-duty extension cord from my kitchen into my rec room because this home was NOT built for multiple computers, monitors, big screen TV's, modern stereo systems, and all the other great gadgets we now enjoy. If I have the same problem in the house I buy, I'll be looking at $1000 just on some rewiring. Additionally, this home had been vacant for quite some time and in the first few months, it seems like EVERYTHING went wrong. Plumbing, electrical, water main to the street springing a leak, garbage disposal breaking… I mean everything.
On the flip side, it depends where you want to live. New home construction is on the edge of town. While Las Vegas isn't L.A., we have rush hour and our share of traffic. Do you fly on a regular basis? Centennial Hills (the far Northwest part of town) is 22 miles from the airport. And almost as far from The Strip (if you are moving here with the thought of enjoying tourism-related amenities). I'm a big fan of being about 10 minutes from everything. For me, central living trumps house repair issues.
One Group Making Over The Town For Women – Longtime favorite Mexican fare hangout Garduno's at The Palms is going bye-bye to make way for a female-friendly sports bar called Heraea. (At first, the name sounded to me like a medical condition. Some research found that it has roots as both the name of an ancient Greek city and an ancient Greek athletic festival). Once the games are over for the evening, Heraea will turn into a lounge/club vibe with DJ music.
One Group also runs the very popular STK steakhouse at Cosmopolitan and is the company remaking Tropicana's Nikki Beach into Bagatelle Beach & Nightclub. (Ironically, Bagatelle is going to attempt what Nikki was thought to have done in the first place, creating a cool hangout atmosphere in a city that is otherwise crowded with celeb-fueled nightlife for twenty-somethings). You can read more in the Las Vegas Sun article One Group – Palms sports restaurant Heraea to have a co-ed appeal
Enjoy This Issue!


Associate Editor / News Researcher: Rick Ziegler
Concerts and Headliners: Amy Rayner-Cooley
---
What We're Watching – Vegas Videos You'll Enjoy
Fremont Street Zip Lines

– Get a first person view of what it is like to actually ride the zip line from one end to the other. You are up higher than you think!

Las Vegas in the 1980s

– Our continuing series of historical footage featuring night shots of The Strip and Downtown. Includes "fallen flags" Frontier, Stardust, Vegas World, Westward Ho, plus Fremont Street with traffic on it.

The Slot Machine – When to Bet Maximum Coins

– Author and casino expert Steve Bourie takes a look at various types of slot machines and discusses when it is best to bet maximum coins on them. Machines covered include: multipliers, buy a pays, progressives and multi line/multi coin.
---
We love to hear from you, and value your feedback! Here's how to participate:
Want to comment on a current reader post? Use the comment box on that particular web page. Many of the stories we post also have comment boxes at the end of the story. Make your voice heard!
Drop us an email at AccessVegas@AccessVegas.com – We read them all!
Call our recorded comment line at 702-507-0055. We listen to every call.
---
More Las Vegas News – Shows – Events
---
Latest Concerts Added This Week!
There is no better place to see your favorite acts then in Las Vegas! You're relaxed, can enjoy a fine meal, have some cocktails without the worry of driving, and no alarm is going to jar you awake all too early the next morning.
No related links found