Serving Las Vegas Visitors and Residents Since 1999
Welcome to the Insider Vibe! This is the official newsletter of AccessVegas.Com. We talk about the Las Vegas activities you really care about.
Need to contact us? Send feedback to
AccessVegas@AccessVegas.com
Missed an issue? Click to Read Back Issues Online.
---
AccessVegas.com Quick Info Menu:
| | |
| --- | --- |
| Las Vegas Essentials | Featured Shows |
---
Labor Day Las Vegas 2013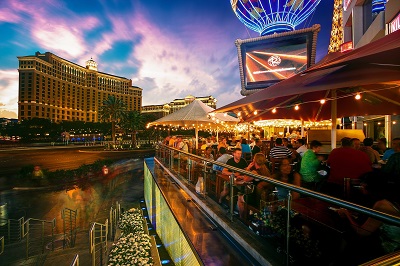 Cabo Wabo Cantina Rocks Labor Day Weekend With Giveaways – Cabo Wabo Cantina inside Miracle Mile Shops at Planet Hollywood Resort & Casino will wrap up summer with a weekend-long party starting on Friday, August 31, 2013 through Monday, September 2, 2013.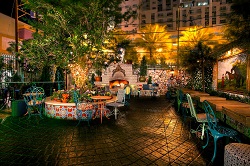 Park On Fremont To Win The Blue Ribbon With Labor Day Specials And Free Beer – Park on Fremont will pay tribute to an American tradition with a Labor Day beer and burger special, available from Friday, August 30, until Monday, September 2, 2013. Guests will receive a complimentary 16-ounce can of Pabst Blue Ribbon with the purchase of any of the hot spotÆs mouthwatering burger selections such as…
---
Gambling And Gaming
---
Las Vegas Shows, Headliners, And Concerts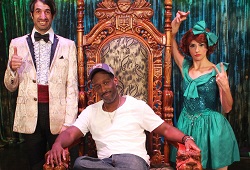 Boyz II Men's Shawn Stockman Enjoys Absinthe – Adding to the lineup of well-known celebrities to experience the StripsÆ hottest show Absinthe at Caesars Palace, Boyz II Men member Shawn Stockman was spotted enjoying the hilarious antics from the showÆs host The Gazillionaire, his raucous sidekick Penny Pibbets, The Green Fairy, Melody Sweets and the rest of the eccentric cast of Absinthe on August 8. Stockman was so captivated by the harmonious voice of The Green Fairy, Melody Sweets that he stayed after to snap photos with the cast.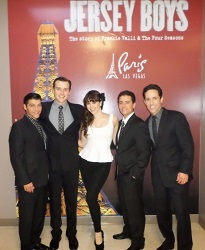 Stratosphere Headliner Claire Sinclair Attends Jersey Boys at Paris Las Vegas – Claire Sinclair, star of ôPin Upö at Stratosphere Casino, Hotel & Tower, attended Jersey Boys at Paris Las Vegas yesterday evening, July 31, 2013. Following the performance Sinclair went backstage to meet the cast and also stayed for a photo.
Jersey Boys is the #1 Rated Show in Las Vegas and the ôMust see show of the year!ö according to the Las Vegas Review-Journal. The musical phenomenon Jersey Boys, the story of Frankie Valli and The Four Seasons at Paris Las Vegas is the only place on the West Coast to see this runaway hit that has taken Las Vegas by storm. Jersey Boys is the story of how a group of blue-collar boys from the wrong side of the tracks became one of the biggest American pop music sensations of all time.
---
Las Vegas Attractions
---
Dining In Las Vegas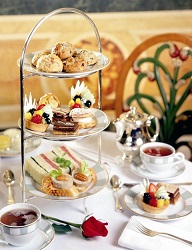 Watch Out Coffee, Tea is Back In Las Vegas – The classic cup of coffee that has long accompanied a light snack or a fine meal is now making room for the resurgence of a familiar palate pleaser: tea. Extravagant tea services combine flavorful choices and soothing relief to provide a peaceful respite. Featuring a variety of flavors with organic components and healing properties, tea is returning to tables as an interactive and personalized experience.
The final touch to an epic meal, the Tea Infusions Trolley at JoÙl Robuchon Restaurant at MGM Grand goes above and beyond expectations.
New Menu Items And Specials Elevate Dining Experience At Buffets Within Caesars Entertainment Resorts – The wide variety of buffets within Caesars Entertainment Las Vegas resorts introduce unique additions to their extensive existing menus as well as special deals in celebration of summer. Below are brief descriptions of the hot summer buffet dining options at Caesars EntertainmentÆs citywide resorts.
---
Las Vegas Economy And Real Estate
---
More Las Vegas News
---
Upcoming Las Vegas Events And Holidays
---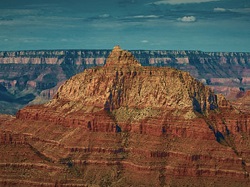 Canyon Air Express Helicopter Tour û Your Grand Canyon helicopter trip begins in the Las Vegas Valley where you will board a luxurious ECO-Star helicopters. As you ascend above the valley you will see rock formations and gullies, leading up to Fortification Hill, an extinct and illusive volcano. The tour continues towards the vast and bountiful Lake Mead, the largest man-made lake in the United States.
---
Top Tickets For All United States Events
Did you know that we not only sell premium concert and event tickets for Las Vegas, but also for the entire United States as well? If you can't make it to Vegas, treat yourself to some great seats for something near you:
---
Newkirk's Notes: The Boss Speaks…
Newkirk's Notes are comments and insight from AccessVegas.Com publisher and 20+ year Las Vegas resident Ted Newkirk:
Hello From Las Vegas! – The wacky weather (record highs, thunderstorms, power outages, casinos flooding) seems to be a thing of the past, and we're settling in for average the next couple of weeks. Highs around 105 F with the overnight low around 80. Still a bit too toasty for some, but I personally prefer it to the chilly, short days of winter.
The Biggest Loser – Caesars Entertainment, MGM Resorts, and The Cosmopolitan all posted second-quarter losses. Caesars Entertainment lost $212.2 million, MGM Resorts tanked $145.5 million, and the Cosmo (which is basically a foreclosed on, bank-owned property) lost just a little over $25 million — about $280,000 per DAY. On one property! That amount will buy you a 3000 sq. ft. home in a nice Las Vegas neighborhood.
What does that mean to you? At the end of the day, these companies are most likely going to hold the line on tighter slots, bad blackjack rules, and expensive drinks. They literally don't have a choice. It is interesting to see that many of the food and drink specials we publish are in the restaurants inside properties. Restaurants which operate independently of the hotel and are able to establish their own prices without regards to zillions of dollars of debt to service.
Will the house of cards fall down for any of these companies? MGM Resorts should do fine in the long run. Although they won't be building another CityCenter anytime soon (which they have the land to do so across from The Sahara). The bank that owns Cosmo can eat the loss until they resort is worth enough to sell. Caesars Entertainment? Some conjecture that their debt is not sustainable. They appear to be banking (no pun intended) on online gambling, which they seem to have a nice stake in. If that doesn't happen, could we see them selling off some of their Las Vegas hotels (the way that MGM Resorts sold off Treasure Island a few years ago)? Speaking of…
Retail Will Not "Save" Las Vegas – Treasure Island just got plans approved to rip out their corner facade and put in retail (see above and below). The pirate show will stay, but the ship won't move as far away from the bay (as it won't have anywhere to go). This comes on the heels of Monte Carlo destroying the beautiful facade of their property for more retail and dining. And of Treasure Island essentially marring the front of their hotel with that horrible looking red restaurant.
áábyá
á
Paul Mannix
á
Look, I'm no math major. But to me, the numbers just don't add up. Visitation is flat and each visitor only has so much to spend. If you divide that disposable income by (for example) 1500 shops, bars, and restaurants instead of 1000, each venue will bring in less money. So what does this mean for you? More competition = more deals!
No Pot Soon – Organizers are going to wait until 2016 to attempt to put a measure to legalize marijuana on the ballot here in Nevada. They cite the time needed to organize and fund the petition drive.
Stop The Strollers! – An incredibly disturbing trend the past couple of years (especially) is seeing parents pushing strollers and dragging young children around into the later hours of the night. Listen… I realize that some people have legitimate reasons to bring children to Las Vegas. Perhaps the husband is attending a convention and the wife and young child come along for the price of airfare. He works during the day while she sees the sites pushing the child around. But any responsible parent is going to be back in their room with milk and cookies before the evening gets late.
Unfortunately, that doesn't seem to be the case. For some reason, many people are thinking that a Vegas vacation with their young (and very young) children is going to be something resembling fun. The reality is that these are usually the most miserable looking people that you'll see out. They aren't having any fun. They can't just hit the bar for a drink, then start gambling when the mood hits. And I have to assume that a vacation with the parents and young kids all sharing a room isn't going to exactly be the most romantic getaway the couple has ever had.
If your children aren't old enough where you are comfortable with them being on their own in a vacation city, they are simply too young to bring to Las Vegas. Let alone shoving them around in a stroller at midnight.
Hope you are enjoying this issue!

Associate Editor / News Researcher: Rick Ziegler
Concerts and Headliners: Amy Rayner-Cooley
---
What We're Watching – Vegas Videos You'll Enjoy
Steve Lawrence and Eydie Gorme sing, "This Could Be The Start Of Something Big"

– With the passing of Las Vegas' beloved iconic performer Eydie Gorme at the age of 84, and the continue requests we receive from readers wondering where they can still see traditional lounge music (pretty much nowhere, casinos consider it too expensive), we pulled up a couple videos of the same song: This Could Be The Start Of Something Big.

Noreen's Lounge: Home of the Steeler Nation

– With such an influx of people moving here from all over the United States and the absence of our own NFL team, each year numerous bars across Las Vegas devote themselves ENTIRELY to one football team for the season. While the "home team" is on TV, ALL of the TV's are tuned to that one game, food and drink specials abound, and team devotees enjoy the camaraderie of their former city-mates (and those who just simply happen to follow the team as their favorite).
---
Members Mania – We Love Our Readers!
I recently visited Las Vegas for my 50th birthday. I stayed at the Cosmopolitan. Very nice and no problems. However, My family and I saw the Criss Angel Show Believe…What a disappointment. For $100 and more, what a let down. He talks for about 20 minutes about how he struggled to make it and then puts on a sub-level show. You feel like he is just winging it and really doesn't care.
What a rip off. It's amazing that he goes on about being the best magician but his show was not good at all. He has a midget go around with a fake penis and doesn't he realize that there are children in the audience.
Unprofessional. So disappointed. $600 down the tube. What an embarrassment.
Perry
Ted Responds:
You aren't the first (or last) person who can't "believe" that this show has lasted this long. While Criss Angel fans really enjoy the show, over and over I've read comments from everyone else. Who didn't.
To insure you'll really enjoy yourself and support what we're doing here at the same time, we ask/suggest everyone at least check out the shows we note in our Featured section at the top of this newsletter. (Use those links so they know we are sending you). ALL of them are critically acclaimed, long-running, top Las Vegas shows. We've never gotten complaint #1 about any of them. And, there is something for just about every taste!
PS I'm just a couple of years away from 50 myself. (My, how time flies when you don't know what you are doing). Happy belated birthday!

---
Enjoy and look forward to your newsletter. Happy to become a paid subscriber.
Do you have any updates on the new Downtown Grand? Curious about hotel, casino, dining, rates and so on,
Many thanks for bringing Vegas to me all year long.
Cynthia
Ted Responds:
Thanks for the kind words. We'll start to release more membership details and answer related questions over the next few weeks. (We're a bit behind as I'm house hunting, which is always a pesky little distraction. My lease is up in a couple of months, although I will note that my trial-run of living close-in to The Strip has been favorable).
For those who loved the old Lady Luck, you're not going to recognize it after this renovation is done. The Downtown Grand is shaping up to be the class of Las Vegas. We're heard talk of innovative dining, and in the next week or two will run a video previewing their signature restaurant Stewart and Ogden (the streets the property sits on, and two historical Las Vegas characters). All in all, you'll have your choice of 8 bars and lounges, and 11 restaurants. A pretty aggressive line-up!
They will also have a pool deck on the casino roof (open to the public, from what we understand, but don't quote us on that) and outdoor blackjack along 3'rd Street. The entire area has been dubbed DT3 (for Downtown Third).
An opening date hasn't officially been announced, but mid-October seems to be the consensus rumor. We'll obviously be down when it opens, bring you our thoughts, and plenty of photos!

We love to hear from you, and value your feedback! Here's how to participate:
Want to comment on a current reader post? Use the comment box on that particular web page. Many of the stories we post also have comment boxes at the end of the story. Make your voice heard!
Drop us an email at AccessVegas@AccessVegas.com – We read them all!
Call our recorded comment line at 702-507-0055. We listen to every call.
---
No related links found