Serving Las Vegas Visitors and Residents Since 1999
Welcome to the Insider Vibe! This is the official newsletter of AccessVegas.Com. We talk about the Las Vegas activities you really care about.
Need to contact us? Send feedback to
AccessVegas@AccessVegas.com
Missed an issue? Click to Read Back Issues Online.
---
AccessVegas.com Quick Info Menu:
| | |
| --- | --- |
| Las Vegas Essentials | Featured Shows |
---
Las Vegas Bars and Nightlife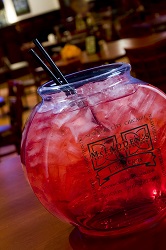 McFadden's At Town Square Works For The Weekend With Friday And Saturday Weekly Specials – McFaddenÆs Restaurant and Saloon at Town Square Las Vegas will raise a glass to the weekend with Lucky Ladies Night on Fridays and Smoke Bomb Saturdays.
Every Friday night, McFaddenÆs will treat the ladies of Las Vegas to complimentary champagne and their first drink free. One lucky lady will also be given the opportunity to win $500 through a series of bar challenges. All day Saturday, guests can nosh on $8 Smoke Show burgers, featuring Guinness barbeque sauce, cheddar cheese and crispy onion straws, and cheers with $5 bombs from the specialty ôbombsö menu. Patrons looking to let loose from the work week can also celebrate at McFaddenÆs daily happy hour from 4 to 7 p.m. with half-priced drinks and appetizers.
---
Las Vegas Shows, Headliners, And Concerts
---
Gambling, Gaming, And Sportsbooks
---
Dining In Las Vegas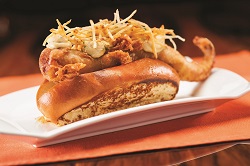 Step Into the Fire And Savor Hot New Menu Items At Gordon Ramsay BurGR – Gordon Ramsay BurGR has quickly become one of Las VegasÆ hottest new restaurants, and now itÆs even hotter. Recently igniting its flame wall at the entrance to the restaurant, guests now get a sense of the intensity they are about to experience in Chef Gordon RamsayÆs fiery menu creations right when they walk in. With bold new additions, the BurGR menu continues to take the traditional burger, fries and milkshake comfort food combination to an entirely new level.
Bellagio Continues Tradition Of Extraordinary Culinary Events With Epicurean Epicenter Series – Bellagio, recipient of 14 consecutive AAA Five Diamond Awards, announces the remaining events for the 2013 Epicurean Epicenter Series. The resortÆs legendary chefs continue to create unforgettable culinary experiences, coupled with perfectly paired wines by the resortÆs talented wine team.
The unparalleled series, from interactive cooking classes to exclusive wine and beer pairing dinners, features Bellagio as a culinary arts leader, consistently developing new, fun and educational events that inspire guests and provide lasting memories.
---
Las Vegas Hotels
---
Las Vegas Attractions
---
Bad Boys, Bad Boys! What 'Cha Gonna Do?
---
Las Vegas Economy And Real Estate
---
Upcoming Las Vegas Events And Holidays
---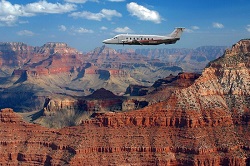 The Dreamer Airplane Tour û Grand Canyon South Rim tours begin with a 40-minute picturesque flight on an airplane. This ultimate excursion allows you to explore the stunning Grand Canyon by airplane, helicopter and foot. Upon arrival at the Grand Canyon National Park Airport you are welcomed aboard a state-of-the-art ECO-Star helicopter for an awe-inspiring flight.
Our vessels are here for your comfort. An air tour of the Grand Canyon is one of the most unique ways to see one of the 7 Natural Wonders of the World. This combo tour of the Grand Canyon also provides you with a ground-level perspective of this natural wonder. Venture onto the scenic trails and various overlooks of the Grand Canyon South Rim. Enjoy a gourmet box lunch amid the breathtaking scenery.
---
Top Tickets For All United States Events
Did you know that we not only sell premium concert and event tickets for Las Vegas, but also for the entire United States as well? If you can't make it to Vegas, treat yourself to some great seats for something near you:
---
Newkirk's Notes: The Boss Speaks…
Newkirk's Notes are comments and insight from AccessVegas.Com publisher and 20+ year Las Vegas resident Ted Newkirk:
Hello From Las Vegas! – Wow, Labor Day is just around the corner, and many of you in the cooler climates will be kissing the warm weather goodbye and settling into fall. For us here in Las Vegas, we're looking forward to our second "summer" of the year. September averages 94 F, October 81 (which many would consider perfect), and November drops down to 67 (chilly for us desert rats, but perfect for many).
I like to suggest an early November vacation to those of you who live where it is getting pretty cold and cloudy in your neck of the woods and ready to still get a dose of warmth and sunshine. Not to mention for you sports fans, football season and betting is in full swing!
Beginning Of The Club Scene Decline – Buried at the end of a local newspaper column by Doug Elfman, he noted that he's heard some of these famous club DJ's aren't packing the house lately. While clubs will never go away, are we seeing a crack in this trend which has taken over Las Vegas the past 10 years or so? Are we going to see a return to more live music? Is Las Vegas going to start realizing that the AVERAGE age of our visitors is nearly 50 years old?
Trains Going Nowhere – The Las Vegas to Victorville (or Palmdale, CA) high speed train that was to be funded by a multi-billion dollar federal government loan guarantee looks to be derailed. A few Senators sobered up long enough to realize how completely ridiculous this concept was and what a long-shot it would be for the train to make enough to pay off the federal loan. Nevada Senator Harry Reid is a big backer of the project and claims it isn't dead.
In the meantime, the XTrain (a conventional, luxury train running from Los Angeles to Las Vegas) seems to have delay after delay after delay. Which is unfortunate, as we're fans of that one. If the XTrain doesn't get off the ground, here's an idea for Reid: How about taking a tiny fraction of the "Train To Nowhere" money and re-starting Amtrak service between L.A. and Las Vegas to see if it flies. We have the most powerful Senator in the U.S. and is home city doesn't even have Amtrak service. Try it for a year and see if it breaks even (or makes money). You can always kill it if it fails. If we want to really look toward the future of high-speed ground transportation…
Hyperlooping To Vegas – Revolutionary car designer Elon Musk (he created that all-electric Tesla that ended up being the car of the year last year) has made plans available for a high-speed tube that would take people from L.A. to San Francisco in 30 minutes, with extensions visioned to Las Vegas. For those of you old enough, think about those air-powered tubes banks had (or maybe still have) to get your documents from outside into the teller. We love the idea. But funding and construction probably makes it a couple of decades off.
It would open up a whole new world to Vegas visitors. We're sometimes asked about day trips to Hollywood or Disneyland by people who don't realize how great distances are here in the Western U.S. (Southern California is a 1/2 day drive away, making a day trip over there unworkable). This would made that day trip workable, and give us Las Vegas locals a chance to do a day at the beach!
Hope you are enjoying this issue!

Associate Editor / News Researcher: Rick Ziegler
Concerts and Headliners: Amy Rayner-Cooley
---
What We're Watching – Vegas Videos You'll Enjoy
---
Members Mania – We Love Our Readers!
Ted, You wrote about the major hotels losing money and I am again just perplexed at this. Why if they are losing money don't they cater more to the average (poorer smuck) like me and my friends???
We all started going there in the early 90's during that boom. We would go once or twice a year, every year. Hotels were fun, themed and it was always an allure to go see the next 'new' place. Now its all boutique hotels with most of the emphasis on high end shopping, high end night clubs, high end dinning, high end everything.
Now me and most of my friends don't bother going as Vegas has changed so much, we don't feel real welcomed there.
How many millions (or billions) of dollars is Las Vegas not earning now that they have crowded us out?? We go now to Indian run casinos where we can find cheap loose slots, lower limit table games and food that we can afford to eat. I miss the old Las Vegas.
And for kids and strollers in Las Vegas, we did that two years ago to show my kids where we got married and it was fun for about a day and half. Then we ran out of kid friendly things to do. But we kept them out of the way, out of casinos, other than to get to our room and a restaurant. It can work, but just for a short time frame.
Ed from Manchester, MI
Ted Responds:
Please don't shoot the messenger with this answer. For better or worse, I'm just telling you the way that it is.
Like many American companies, the hotels are now run by bean counters who are trying to maximize stock prices. The vision is generally about the short term. They are also saddled by debt from money borrowed and spent during the boom that didn't pay off when things went bust. They are riding the fine line of squeezing every penny they can out of everything they possibly can just to stay afloat (in some cases).
I believe this is one reason visitation is flat year-over-year so far. (Granted, we were just shy of a new record last year). When you come and book a $49 room then get hit with high food prices, high drink prices, and (for many) an unexpected resort fee, that leaves a bad taste in your mouth. I also believe that the de-theming is playing a role. Las Vegas has lost some of that magical "Adult Disneyland" feel and I'm not sure why this is lost on the upper management making these decisions.
People are rebelling. They still come, but they buy a cheap cooler when they get here, keep it stocked with beer in their room, buy bottles of liquor to keep in their room, keep a bunch of snack and easy-to-prepare food on hand, and order out. (Hint: Pizza Hut will deliver to your hotel in Las Vegas. You do need to meet the driver at a designated place and have your credit card and ID on you). Eat and booze in your room some of the time, and Las Vegas just got a whole lot cheaper. Use the money you save to go enjoy a show!
Your area Michigan casinos (in many cases) are not riding a mountain of debt. ALSO, in many cases, you are a captive audience. You drove an hour to get there. If you lose a quick $100, are you just going to turn around and drive home? Probably not. Is there the Fountains of Bellagio to go enjoy while you hope your luck turns? No. When you combine the captive gaming audience and less debt, you can offer better prices and odds.
We are looking forward to the Resorts World casino opening in a couple years on the old Stardust property. The owners know what they are doing. They are going for the middle of the market and doing an intense Asian theme. If they are successful, maybe some of their neighbors will take notice. Just as the "family friendly" era of Las Vegas is looked back upon as a mistake, we believe that the recent era of de-theming and tighter gambling odds will one day be looked upon as a mistake.
Speaking of family friendly, I did note that there are some instances where you have to bring a child to Las Vegas. It works if you are responsible and put the child's interests above your own. Otherwise, save it for their 21'st birthday!

---
We love to hear from you, and value your feedback! Here's how to participate:
Want to comment on a current reader post? Use the comment box on that particular web page. Many of the stories we post also have comment boxes at the end of the story. Make your voice heard!
Drop us an email at AccessVegas@AccessVegas.com – We read them all!
Call our recorded comment line at 702-507-0055. We listen to every call.
---
No related links found