Serving Las Vegas Visitors and Residents Since 1999
Welcome to the Insider Vibe! This is the official newsletter of AccessVegas.Com. We talk about the Las Vegas activities you really care about.
Need to contact us? Send feedback to
AccessVegas@AccessVegas.com
Missed an issue? Click to Read Back Issues Online.
---
AccessVegas.com Quick Info Menu:
| | |
| --- | --- |
| Las Vegas Essentials | Featured Shows |
Las Vegas Events
---
---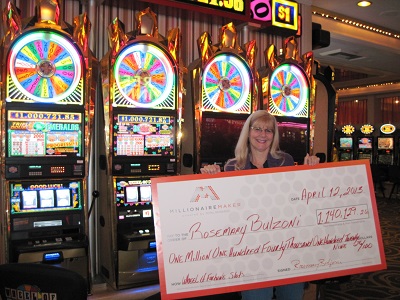 Rosemary Wins $1,140,129.26 Playing Wheel Of Fortune At Flamingo – Caesars Entertainment is proud to welcome Rosemary into its enviable circle of millionaires. At 1:08 a.m. on April 12, 2013, Rosemary from New York was playing Wheel of Fortune located at Flamingo Las Vegas when the 2x3x4x symbols on the slot came up and she was delighted to see that she had become an instant millionaire by winning $1,140,129.26.
This is the second time a guest has won more than a million dollars playing slot machines at Flamingo Las Vegas in six weeks; on March 9, Gordon won $1,452,799.89 playing a Wizard of Oz machine. Additionally, less than 20 days ago a player won $1.7 million on the Wheel of Fortune slot machine at Paris Las Vegas.
---
Las Vegas Shows, Headliners, And Concerts
The Animal Foundation And Zappos.com Present 10th Annual "Best In Show" With Clint Holmes, Million Dollar Quartet, Siegfried & Roy, Holly Madison, And More – On Sunday, April 28, loveable pups in need of forever homes will compete in The Animal FoundationÆs 10th annual ôBest In Showö û Las VegasÆ most famous dog show held at the Orleans Arena and presented by Zappos.com. Singer, songwriter and entertainer Clint Holmes will host the event as more than 50 cuddly canine contestants from The Animal Foundation, NevadaÆs largest animal shelter and pet adoption center, vie for the audienceÆs hearts and homes in an American Kennel Club-style dog show.
---
Dining In Las Vegas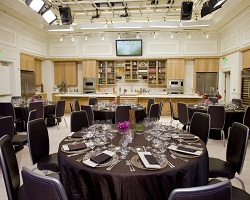 Bellagio Offers Guests Hands-On Cooking Experiences At Executive Chef Edmund Wong's Culinary Classroom Inside Tuscany Kitchen – Bellagio Resort & Casino invites guests to put on their chefsÆ coats for a hands-on lesson in the culinary arts at An Executive Chef's Culinary Classroom, a series of interactive cooking classes led by Bellagio Executive Chef Edmund Wong and his team. During each two-hour session held in Tuscany Kitchen, the AAA Five Diamond resortÆs state-of-the-art demonstration kitchen, Wong and his talented team will guide students through the preparation of a three-course meal including an appetizer, entrÚe and dessert.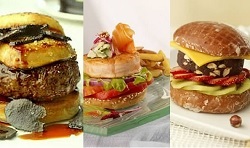 The Best Thing In A Bun: Vegas Celebrates National Burger Month In May 2013 – May is known as National Burger Month making it prime time to dust off and fire up the grill. Guaranteed to spice up the burger-flipping season, the restaurants at MGM Resorts offer distinct twists on the traditional bun, meat and cheese recipe. With house-made sauces and gourmet patties, the burgers at BLT Burger, The Pub at Monte Carlo and Burger Bar heighten this classic American favorite.
---
Celebrating Mother's Day In Las Vegas
---
Las Vegas Hotels
---
Pools And Parties
---
Las Vegas Attractions
---
More Las Vegas News
---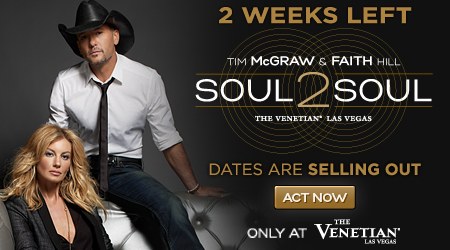 ---
Maverick Grand Canyon Explorer Plane Tour û Fly aboard Maverick's Beechcraft 1900D aircraft on a 40-minute flight to the Grand Canyon's South Rim where your ultimate adventure will begin. Enjoy the awe-inspiring vistas, panoramic overlooks and trails that can only be accessed from inside the park as your journey continues with ground transportation into the Grand Canyon National Park. Absorb the magnificence of the Grand Canyon and capture memories to last a lifetime as you enjoy a gourmet box lunch.
---
SHOW REVIEW
---
Newkirk's Notes – comments on Las Vegas from AccessVegas.Com publisher Ted Newkirk:
Hello From Las Vegas – Usually, I put an exclamation point behind my friendly welcome, but since this is the first newsletter since the Boston bombings, we're a touch somber. Our thoughts and prayers go out to all affected by this, especially with the continuing new bombings. Our hearts also go out to those affected by the West, Texas fertilizer plant explosion where so many are impacted.
Where Are The Hotels? Many streets that we Las Vegans drive every day are named after hotels that once lined them. With the Sahara hotel changing its name to SLS Las Vegas, we have one more "hotel-less" street here in our beloved Las Vegas Valley. (Supposedly the SLS stands for Style, Luxury and Substance… although it sounds more like a high end car model to me) Let's run them down and see where they are now (north to south):
Sahara Avenue

– Soon to be SLS, the namesake road runs the entire width of the Las Vegas Valley.

Circus Circus Drive

– Parallels the hotel for a short stretch, running back to Industrial (where all the strip clubs are).

Riviera Blvd.

– Parallels the hotel, running from The Riviera to LVH.

Desert Inn Road

– Turned into a "super arterial" in the 90's to get residents across The Strip and I-15, the namesake hotel is now Wynn/Encore.

Sands Avenue

– One of the more confusing road names to those not familiar with local roads, Spring Mountain Road becomes Sands Avenue east of The Strip. But only for a mile before it turns into Twain Avenue. The Venetian now stands where The Sands did.

Flamingo Road

– Caesars Entertainment (fortunately) hasn't seen fit to change the namesake hotel name.

Harmon Avenue

– Longstanding Las Vegas street almost had a hotel named after it as part of CityCenter, but the construction defects probably will result in the half-finished structure going bye-bye.

Rue De Monte Carlo

– Similar to Circus Circus Drive, it parallels the property for a few blocks.

Tropicana Avenue

– No explanation needed here, and we suspect that the Tropicana hotel will be named such for a long time.

Hacienda Avenue

– The Hacienda was "blown up" to make way for Mandalay Bay.
Other streets of interest:
Wayne Newton Blvd.

– The loop road around McCarran's original terminal.

Frank Sinatra Drive

– Runs behind the west side of The Strip

Dean Martin Drive

– Parallels Sinatra on the opposite side of the I-15.

Jay Sarno Way

– Cuts through Caesars and the Forum Shops. Sarno founded Caesars.

Mel Torme Way

– Runs from behind Treasure Island over to the Fashion Show mall.
Train To Nowhere Going Nowhere (For Now) – The current federal government financial situation has our lawmakers thinking twice about building a high speed train between Las Vegas and Palmdale, CA (which they hope sometime in never-never land ends up going all the way to Los Angeles). The multi-billion dollar government guarantee of loans to build it aren't seeming so palatable right now. When you look at how amazingly well our monorail system did here, I can't say that I'm surprised.
Tourism is my bread and butter, and I actually LOVE trains. Have since I was a kid. And even I — with every reason to support it — don't see it working. If anything, I'd like to see how the pending XTrain (upscale regular train service between here and Los Angeles taking about the same amount of time as a car ride would take) does first. Then we can better judge if an faster level of service may have some demand.
Historic Boulder City – Don't have time to take the day and point your rental car toward some of the remaining sections of Route 66 in our area? If you are headed out to Hoover Dam, you can still get a taste of a true "old west" town when you drive though Boulder City!
At the edge of town, you'll come to a major light (just past Vons supermarket on your right) where two lanes turn left onto Highway 93, and the other two lanes go straight into the business district. You'll see old hotels, hamburger stands (the real old-school kind, not today's fast food), diners, an Ace Hardware store (didn't know there were still many of those around) and more.
Worried about getting lost? Don't be (even if you don't have a GPS). The business district road continues straight through to US 93 which puts you back on track for the dam.
Hope you are enjoying this issue!

Associate Editor / News Researcher: Rick Ziegler
Concerts and Headliners: Amy Rayner-Cooley
---
What We're Watching – Vegas Videos You'll Enjoy
Bacchanal Buffet At Caesars Palace

– Executive Chef Scott Green tours you through the latest mindbending high-end buffet on the Las Vegas Strip.

Pub Crawl #102: The Best High-End Happy Hours In Las Vegas

– David and Alicia Ivy scramble around town on this Pub Crawl Adventure and encounter everything from horrible walking bridges with stuffed cats, to restaurants with amazing drink selections but less than stellar health ratings. Then end on a positive note with a selection of high-end happy hours that will make your mouth water, and your wallet happy.

MGM Grand Wedding Venues

– Getting married in Las Vegas no longer has to involve a traditional chapel. Many unique settings to make your wedding unforgettable including several outdoor options at the MGM Grand.
---
Members Mania – We Love Our Readers!
IÆd just like to say that my husband Gary & I absolutely love Las Vegas (and your country in general!) and have visited many times. The thought of legalizing the use of even a ôsoftö drug certainly does worry me, could this be the first step on the slippery slope?
I know Las Vegas is the party capital of the world but in my experience I have never witnessed any bad behavior when holidaying there, ever û even with all the available excesses. Maybe IÆm being naive – we come for the desert, the weather, great food & entertainment & poolside relaxation rather than the nightclub scene which is obviously much livelier!
On the other hand here in England there is an unofficial, relaxed attitude to ôweedö and that, coupled with my countrymen's seeming inability to handle booze, has IÆm ashamed to say lead to an escalation in anti-social behavior. IÆm no prude but I wonder if softening the law would alter the atmosphere of Las Vegas for the worse as it seems to have done here at home.
IÆve always felt safe on the strip and used common sense when going through non touristy areas (as in any big city) but this might change if the new legislation goes ahead. Again, naive? Drugs are everywhere already arenÆt they? It would just change our perceptions thatÆs all, which would be a shame.
Having said all that IÆm sure I wonÆt see people getting stoned round the Bellagio pool, so IÆm probably safe!
Thanks for a great newsletter, really enjoy my weekly Vegas fix û no pun intended.
Best wishes,
Sue OÆReilly
Ted Responds:
This was in reference to our note a couple of issues ago regarding pending legislation that would legalize small amounts of pot here in Nevada. I will note that the legislation just died in committee, and our legislature only meets every other spring/summer. Hence, it will be a couple of years before the issue comes up again unless a petition drive puts it to the voters. (Even if it does, the voters have to pass something twice to get it into law here).
But, it still lends itself to an interesting discussion. Smoking is outlawed indoors except in casino and bar/nightclub areas. Hotels, casinos, and clubs are private property. Will they treat the "purple haze" like they do cigars and pipes, or will they want to discourage players from sitting there and getting stoned? Will it make people too laid back to care about gambling? Or, do enough people enjoy gambling while they are high?
Weed isn't exactly uncommon here. Obviously, people smoke it in their rooms and from time-to-time, you'll get a whiff of it on the street. Despite the influx of people from both California and the East Coast, Nevada is still very libertarian. Live and let live. But, you still have federal laws which treat marijuana as a drug (no matter what states say).
If and when legalization legislation gets farther along in the coming years, it will be interesting to see if gaming weighs in with their thoughts. If they don't like it, don't expect it to pass.

We love to hear from you, and value your feedback! Here's how to participate:
Want to comment on a current reader post? Use the comment box on that particular web page. Many of the stories we post also have comment boxes at the end of the story. Make your voice heard!
Drop us an email at AccessVegas@AccessVegas.com – We read them all!
Call our recorded comment line at 702-507-0055. We listen to every call.
---
No related links found