Serving Las Vegas Visitors and Residents Since 1999
Welcome to the Insider Vibe! This is the official newsletter of AccessVegas.Com. We talk about the Las Vegas activities you really care about.
Need to contact us? Send feedback to AccessVegas@AccessVegas.com Share the info: Click to Email this newsletter to a friend! Missed an issue? Click to Read Back Issues Online.
---
AccessVegas.com Quick Info Menu:
| | |
| --- | --- |
| Las Vegas Essentials | Featured Shows |
Coming Events Listings:
---
Newkirk's Notes – comments on Las Vegas from AccessVegas.Com publisher Ted Newkirk:
Hello From Las Vegas! – Spring is giving us the typically unpredictable weather it always seems to. We're starting out the weekend with clouds and bands of rain, which will give way to highs in the mid-to-upper 80s as the coming week wears on.
Lots and lots to get to this issue (possibly the longest and most packed issue we've had in some time) so let's just dive right in:
$20 Less In Gambling – A recent report noted that you budgeted about $20 less per trip in gambling money, but were spending more on dining, shopping, and tours. I'm sure the casino companies will cite the recession regarding gambling numbers. I continue to cite the tighter slots (penny slots are notoriously tight and often even an "win" is where you'll win less than it costs you to play the hand, which gives you an actual loss).
Lower pay blackjack isn't exactly helping either. If your money is going to be gone in a flash at the tables or slots, you're much better off seeing a show, going on a tour, or getting a really great meal. At least you know what it will cost, and will have a experience in return for the dollar spent.
Hangover Heaven – Many of you saw news of a new Las Vegas company which will give you an IV to help combat your Las Vegas hangover. They have a bus which drives around to your hotel to pick you up and they treat you on board (starting at $90). I have a better (and far cheaper) suggestion, something which I've noted over the years but not very recently: Have some water between each drink. There is no charge to ask for an ice water when you order a drink.
Our climate is very deceiving: Because it is (usually) so dry, you don't feel yourself sweat. (It dries off your skin so fast you can't feel it). Between the low humidity and the booze, you dry out very quickly. Dehydration = Hangover. Down that ice water between drinks, down a good glass of water before you go to bed (hotel tap water is safe to drink despite the fact that our local water isn't the best tasting), and you'll find yourself in much better shape the next morning.
Where's The Shrimp Cocktail – I was at Binion's a couple of months ago and encountered a couple of guys near the old coffee shop looking lost. I told them that I live here and wondered if I could help them. They were looking for the famous shrimp cocktail and weren't even sure what hotel it was in. (Obviously not our readers as we've highlighted news about the Golden Gate shrimp cocktail recently). Fortunately, I was able to point them in the right direction and note that they would have to obtain it in the coffee shop (Du-Par's) due to construction on the deli. Oh, and gave them a card with the newsletter info.
With so many people returning to Las Vegas who have not visited in years (too expensive during the boom, they couldn't afford to visit during the bust) and 19% of 2011 visitors as newbies, I'm seeing a record number of people literally walking around with a lost look. They pay good money to be here, then burn so much time trying to figure out what is going on and what they should do and see.
Many of you have friends thinking about coming or maybe even planning a trip. At the very least, send them over to https://las-vegas-news-reviews.com where they can read all of our archives and get up to speed! (It is a complicated web address… click over to it then copy and paste it into an email or IM to them)
Really Putting The Sin In Sin City – Lots of rumbling about the porn industry continuing to invade Las Vegas. Los Angeles has always been the adult film capital, but a recent law requiring condom use in adult films shot in L.A. has the industry looking for a new home, and Las Vegas' libertarian live-and-let-live attitude and lack of regulation seem to be just what their looking for.
I'll be honest: If you are in a business where location is agnostic (you make widgets that could be manufactured just about anywhere) and you are doing it in Southern California, I have one little exercise for you: Go to Realtor.com and see what kind of house $250k will get you in So Cal. Then do the same search and see what it will get you in Las Vegas. OK, I know… we don't have the beach. But with the much lower cost of housing, labor, and no state income tax, you can afford to fly over and enjoy the beach probably more often than you do now!
Train To Nowhere Looking Even More Dead – With a terminus in beautiful Victorville, CA, the expectation that 2/3 of Las Vegas visitors from Southern California would have to be riding for it (not going to happen) to work out financially, and a projected cost that has almost doubled, it appears that the high speed train is headed for the grave. I doubt that even influential Nevada Sen. Harry Reid (a big proponent of the project) will be able to revive this one.
For a fraction of the cost, I-15 can be six-laned all the way to Las Vegas from Southern California. And/or a partnership between Union Pacific and a mix of public or private money could be used to increase capacity and speed on the existing rail line between the two areas. A rail line that happens to run all the way into downtown L.A. (not Victorville) with connections to Metrolink and Amtrak all over the region. Let's not forget that airfare from Southern California to Las Vegas is currently running in the $140 round-trip range. The train to Victorville is looking at an $89 round-trip ticket.
Most Popular College – UNLV came in 12'th on U.S. News and World Report's list that ranked colleges on a basis of what percentage of students that get accepted actually end up going to a particular school. Harvard, BYU, and Stanford topped the list. Although much maligned over the years as a "basketball school" and the red-headed stepchild of University of Nevada (Reno), UNLV has really come into its own as a vibrant place to study.
While somewhat on the back burner, we're still hearing plans to transform the adjacent Maryland Parkway area into a walkable arts and culture corridor. Outside of downtown (which I've previously discussed), I predict that the general UNLV area is really going to pop in the next few years as a place to live. You're in relative proximity of the college, Thomas and Mack, Strip, and airport.
However, a word of warning: This area sits just off the north/south runways at McCarran. When the winds dictate takeoffs to the north, the planes are buzzing your head . So, living in this area won't be for everyone. If you are thinking of buying here, McCarran has a noise map (PDF) you may want to consider.
Enjoy This Issue!

Associate Editor / News Researcher: Rick Ziegler
Concerts and Headliners: Amy Rayner-Cooley
---
---
The Gazillionaire Welcomes Tony Hsieh to the Gold Shoe Club – On Friday, April 6, The Gazillionaire and cast of Absinthe attended First Friday arts celebration to donate Bar Vendome to the monthly event. At the unveiling at Beauty Bar, Gaz presented zappos.com founder Tony Hsieh with the first pair of gold shoes ever to be bestowed to another person thus making him the very first member of ôThe GazillionaireÆs Gold Shoe Club.ö
Jerry Springer Hosts ôThe Price Is Right Liveö At BallyÆs Las Vegas – The Price is Right Live Stage Show at BallyÆs Las Vegas welcomes back special celebrity host, Jerry Springer, for an exclusive engagement April 25 û May 6 and May 16 û June 3. The show, from FremantleMedia, producers of ôAmerican Idolö and ôThe Price Is Rightö TV shows, features such fan-favorite games as ôPlinko,ö ôCliffhangers,ö the ôBig Wheelö and, of course, a fabulous ôShowcase.ö Springer will enlist audience members to play for a chance to win thousands of dollars in cash and prizes.
First Look Inside Gordon Ramsay Steak At Paris Las Vegas New Contemporary Steakhouse To Open Mid-May – Photos were released that give the first look inside Gordon Ramsay Steak at Paris Las Vegas, the celebrated chef and television starÆs first Las Vegas restaurant. The images reveal the centerpiece of the 7,500 square foot, two-story restaurant: the Union Jack painted on the ceiling and the energy inducing neon sculpture that will hang directly below it.
Set within the Paris Las Vegas resort, which is whimsically modeled after the "City of Lights," the restaurant design will celebrate Chef Ramsay and the city of London, where he lives. This innovative concept will reflect edgy, exciting and bold designs and will bridge the resortÆs Parisian theme with RamsayÆs British heritage.
Public House Springs Forward With New Menu Items – Executive Chef Anthony Meidenbauer has developed an array of new selections for spring at Public House, the celebrated new gastropub at The Venetian.
Starting with small bites, the delectable new offerings include the truffle arancini fondue, the Scotch egg, made with barley wine sausage and bacon mustard sauce, and foie gras, or crispy frog legs, made with tomatoes, brown butter, lemon, herbs and croutons.
Rock of Vegas Summer Concert Series Coming to Fremont Street Experience – Fremont Street Experience announces its summer concert series Rock of Vegas with an entertainment lineup of legendary rock ænÆ rollers from the 1980s. The free concert series in Downtown Las Vegas will kick off Memorial Day Weekend with Vince Neil, legendary singer of M÷tley Cr³e, and runs through Labor Day Weekend with a performance by the ultimate glam metal rocker, Dee Snider, legendary singer of Twisted Sister.
Historic California Hotel Celebrates May Day With 15th Annual Lei Day Polynesian Festival May 5-6 – California Hotel and Casino hosts the 15th Annual Lei Day Polynesian Festival on Saturday, May 5 and Sunday, May 6, from 9 a.m. to 6 p.m. both days.
The annual Polynesian festival brings together musicians, dancers, artists, craftsmen and food and beverage vendors to showcase the very best of Hawaii. Entry to the two-day event is FREE.
Lynyrd Skynyrd BBQ & Beer Now Offers Barbecue LickinÆ And Beer TappinÆ Happy Hour Specials – The new rock ænÆ roll-inspired restaurant, Lynyrd Skynyrd BBQ & Beer, now offers tourists and locals alike the ideal Happy Hour spot with barbecue smokinÆ and drinks pourinÆ from 3 p.m. to 6 p.m. at Excalibur Hotel & Casino.
Vegas UncorkÆd By Bon AppÚtit Reveals Chef Line-Up For Celebrity Chef Poker Tournament – Vegas UncorkÆd by Bon AppÚtit announces a line-up of world-renowned chefs including Bruce Bromberg, Scott Conant, Jose Andres, Stephen Hopcraft, David Myers, Anthony Meidenbauer, Jason Smith, Mary Sue Milliken and Susan Feniger for the highly anticipated Celebrity Chef Poker Tournament May 11 starting at 10:30 p.m. Taking place at the Boulevard Pool at The Cosmopolitan of Las Vegas, a first-year resort partner at the epicurean festival, the event presents a rare opportunity for players to enjoy a world-class poker tournament alongside everyoneÆs favorite celebrity chefs and culinary personalities from Bellagio, Caesars Palace, The Cosmopolitan and Mandalay Bay in an incredible outdoor setting overlooking Las Vegas Boulevard.
Country Superstars At The Golden Nugget Las Vegas Celebrates New Show Format Featuring Headliner Cody Collins – Country Superstars, formerly known as Country Superstars Tribute, located inside the Golden Nugget Las Vegas, launched its new show format with the addition of Cody Collins, former lead singer of Lonestar, as its headliner during their Opening Night held on March 29, 2012.
---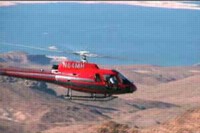 Maverick Dream Catcher Sunset Grand Canyon Tour û Landing tour with beverages, snacks and Extra Flight Time in the Grand Canyon! Experience the journey of a lifetime. Your journey begins with a flight out of Las Vegas to Hidden Valley to see the arches. Continue your journey to the Valley of Fire, were you will see red rock formations and some of the most remote, desolate, and fascinating desert landscape.
---
Absinthe by Erika Bayer-Polak
As soon as you enter the tent in front of Caesars Palace, the peculiar carny atmosphere initiates the sneaking suspicion that ôAbsintheö is not your standard fair.
One of the finest characteristics of ôAbsintheö is that it is difficult to pin down; it is a true variety show complete with acrobats, dancers, tightrope walkers, and singing. While there is something for everyone, being prudish will most certainly thwart your enjoyment.
Fantasy by Guy Chapman
Deep within the Luxor Casino, eager visitors looking to add a little bit of spice in their evening will not have to travel much farther than the little showroom theater that houses one of the StripÆs sexiest shows: Fantasy.
But make no mistake: Within that smaller-sized theater is allowed a level of personal intimacy to the events happening on the stage, all of which is complimented by the eye-pleasing ensemble cast that makes up this production. ôFantasyö is here to entertain, in a very attractive, and often very witty package. And alongside all of those genuinely beautiful women that dance to a variety of sexy musical numbers and styles, is the eveningÆs very attractive and talented Lorena Peril.
---
What We're Watching – Vegas Videos You'll Enjoy
---
Members Mania – We Love Our Readers!
Hi——having been visitors to Vegas every year for 60 years (we're 84), my wife and I still get the itch to return. Of course our visits, as the years went by, became less strenuous and more nostalgic and required more "down time". None the less, we still love to gamble. Craps, blackjack and video poker still give us a rush but has to be balanced with rest, relaxation and soothing beverages. (Did i mention Brandy Manhattan?)
Which brings me to the subject line "balconies and palm trees". For the last 20 years or so our very favorite place to stay was the garden rooms at Tropicana. At that time many considered it a dump and in many respects it was: dirty elevators, lousy service and long waits at check-in. So why did we like it?—–The garden rooms with balconies, over looking a garden area with palm trees. Quite and restful (especially with a Brandy Manhattan within arms reach) sheer heaven!!! And yet within walking distance of all the exciting action you could ask for. The "Trop" pool was, and still is, one of the best in Vegas.
Unfortunately, the garden rooms were demolished as was the garden to make room for the younger generation. And so life goes on with the young replacing the old. But that's OK!!! We lived our lives and now it's their turn.——still would like to go back one more time!!! Don't we all????
Al from Milwaukee
Ted Responds:
What an incredible outlook on life! Those old Garden Rooms at The Trop were pretty popular even in their waning days for the reasons you mentioned. In a recent issue, I noted how much I enjoy outdoor living and it really does add to a hotel experience when you can step out of your room to some fresh air.
The Sahara had some balcony rooms and I must assume those will still be available once the hotels is remodeled and re-opened (if and when… we're not holding our breath). Most Imperial Palace rooms have balconies, but beware that the side of the hotel overlooking Carnival Court is subject to bands playing from Noon to 2 AM. You can request a room on the other side of the property (no guarantees) upon check-in, but you'll lose the Strip view. The Cosmopolitan was originally designed to be condos and guests who stay there love the large balconies. However, be prepared to pay a nice chunk of change. No "Garden Room" prices there.
Incredible to hear that after 60 years, Las Vegas never gets old. Nothing like rolling the dice to get the blood flowing, and never a shortage of things to do and see. Thanks for the great comments!

---
Love your newsletter!
We visit Vegas every year and have been doing so since 1996. We would prefer to get the Bell Trans Bus from the Airport but, as we are from the UK, we arrive in Terminal 2 and there only seems to be one option from this terminal, which are the Taxicabs.
We have been longhauled many a time but didn't know we could do anything about it. After a 10 hourish flight and standing in line at Customs, all we want to do is arrive at our hotel and chill out. It is most annoying when you know the journey is taking much longer than it should deliberately. Funny how the Taxicab from the hotel back to the Airport at the end of the holiday is so much quicker and cheaper. We always give a bigger tip if they are fair with us, so they are losing out when they longhaul us and charge more.
Is it possible to get to Terminal 1 from Terminal 2 to enable us to get the Bell Trans or any of the other Transport that is available there?
Thanking you in anticipation.
Kind regards,
Marlene
Ted Responds:
I have good news for you, Marlene. International arrivals are moving to the (soon to open) brand new Terminal 3. So, after decades of "banishing" those that fly the farthest to visit us to the aging and inconvenient Terminal 2, we're finally going to roll out the red carpet for our international guests. Terminal 3 is a major terminal. (We drove by it the other day… it is huge). It will also serve a number of domestic carriers. I have to imagine that all of the shuttle bus companies will also serve Terminal 3. Local scribe Rick Velotta wrote a really great article Sneak peek: An inside look at McCarranÆs Terminal 3 that many of you may find of interest.
No question that the nice thing about airport shuttles is the set fee. The downside is that they may stop at a few hotels dropping people off before they get to your hotel. But if traffic is bad (and it isn't getting any better on The Strip now that visitor numbers are closing in on breaking records), you don't have to sit there and worry that the meter is running. Or getting longhauled.

---
We love to hear from you, and value your feedback! Here's how to participate:
Want to comment on a current reader post? Use the comment box on that particular web page. Many of the stories we post also have comment boxes at the end of the story. Make your voice heard!
Drop us an email at AccessVegas@AccessVegas.com – We read them all!
Call our recorded comment line at 702-507-0055. We listen to every call.
---
More Las Vegas News – Shows – Events
No related links found