Newkirk's Notes
This was written literally a couple of hours before we found out that President Trump is COVID-19 positive. My thoughts and prayers go out to him and Melania. This does not change my opinion that Las Vegas can safely continue to open up. Nor does it change the facts regarding the lies from the Governors minions which we document.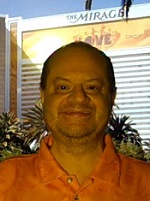 Hello From Las Vegas! – Lots of good news this issue! You can't continue to fake a pandemic with vital numbers as low as they are, the Governor finally had to cry "uncle".
Note: I'm not suggesting that COVID-19 isn't real, nor devastating. I myself turn 55 this month (most deaths were people 55+), and have immune issues. I quarantine most of the time, mask up outside my home, don't touch my eyes or nose when out and about, and do a LONG surgeons scrub hand wash when I return home.
I get it. But, I don't believe that we need to keep selected activities, inconvenience everyone, and make your visit have tons of limits just to keep me safe.
For our Supporting (Paid) Members, we go over everything that has opened, current restrictions, whether you may (or may not) be able to see a ballgame at Allegiant Stadium this fall, how and when shows are looking to open, and much, much, more.
Note: If you are reading this, you are a Free Subscriber, not a Supporting (Paid) Member. To keep us free of obligations which come with casino advertising, our Supporting Members basically buy us a "cup of coffee" each month (about the same amount of money, paid yearly), which allows us to keep them up on the inside scoop needed. Especially as travel opens up, and Las Vegas makes significant strides in returning to normal.
You don't want to visit too soon, especially if things that interest you are not at full blast. On the other hand, you don't want to be sitting home based on bad info or rumors when a Vegas visit (under the current conditions) might be a perfect respite, and a good chance to blow off some steam that has built up during this crazy year of 2020!
Think about the thousands of dollars you spend to get here, hotels, food, entertainment (yes, I said entertainment, it's coming back), gambling and more.
Just a couple of nice specialty cocktails at one of the better hotels on The Strip is going to run you upwards of $40 (not including tip). And yet, to think you won't "hedge your bet on your next Vegas visit" by tossing us less than $35 for an entire year of (by far) the best Las Vegas visitor information and personal resource out there.
Using our "Your Guy In Vegas" feature to help answer specific questions you need to know (especially NOW) is often worth the price alone for many of our Members!
Head on over to
right now, while you are thinking about it, and check out ALL of the benefits. And, don't forget our 60-Day Money-Back Guarantee. If we can't make you THE most informed visitor that has ever hit Vegas, we don't want your money. Period.
Hope You Are Enjoying This Issue!

Ted Newkirk
Founder/Managing Editor
AccessVegas.com
---
Las Vegas Dining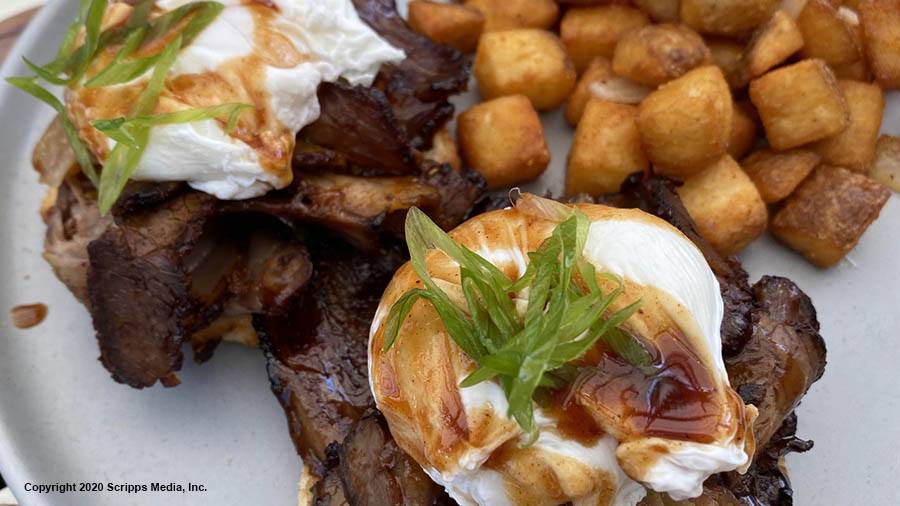 Ellis Island Casino's The Front Yard Bringing Back Brunch
The Front Yard, located at Ellis Island Casino & Brewery, is thrilled to announce that residents and visitors can once again take part in their favorite weekend activity, brunch. Built to share, The Front Yard's new brunch menu offers sweet eats like the French Toast Waffle and the Stuffed Crunch Toast, savory bites like the Brisket Benedict, and brunch staples with a twist like the Avocado Toast with a beet glaze.
---
---
---
Las Vegas Gambling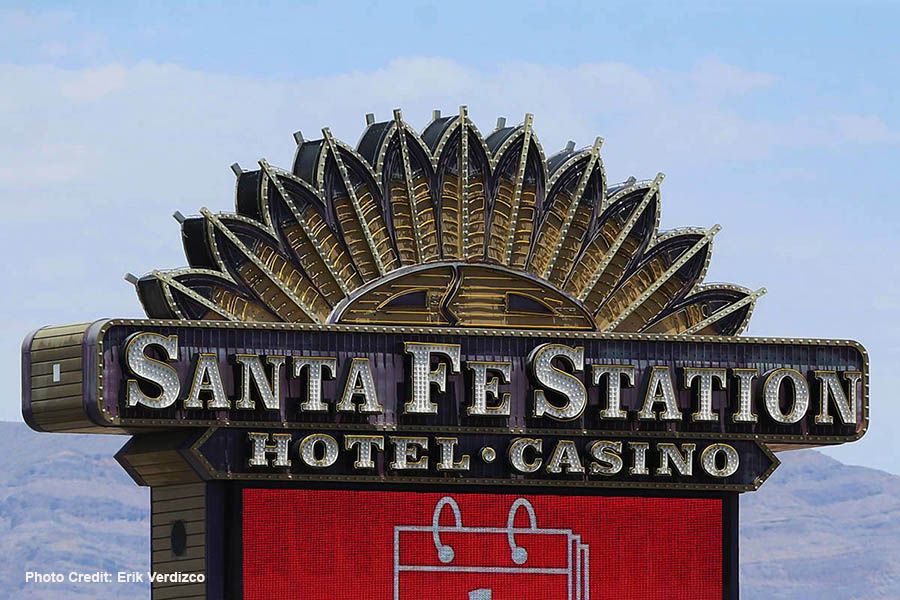 Bingo Player Wins $135K Jackpot At Las Vegas Casino
Perhaps the scream of "Bingo!" was understandably a tad louder for one player. The player at Santa Fe Station won $135,649 Tuesday after hitting the Jumbo Bingo Progressive jackpot.
---
Don't Miss These Additional Stories:
---
---
Don't Miss These Stories:
---
Don't Miss These Stories:
---
What We're Watching!
Vegas Videos You'll Enjoy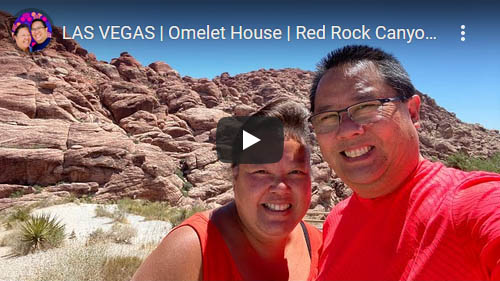 Las Vegas – Omelet House, Red Rock Canyon, Wynn Buffet
(Producers Notes) Last day in Las Vegas! Thought we'd give an updated review on the Wynn Dinner Buffet now that they've been open for a month now. Food quality and service go up? Or, did they take a turn for the worse?
First time checking out Red Rock Canyon! Drove the 13 mile Scenic Loop around Red Rock Canyon, simply beautiful! If you want an amazing getaway that's less than an hour drive from the Strip, this is your spot.
Omelet House, 2160 W Charleston Blvd, Ste A, Las Vegas, NV 89102
Red Rock Canyon, 1000 Scenic Loop Dr, Las Vegas, NV 89161
The Buffet at Wynn, 3131 Las Vegas Blvd S, Las Vegas, NV 89109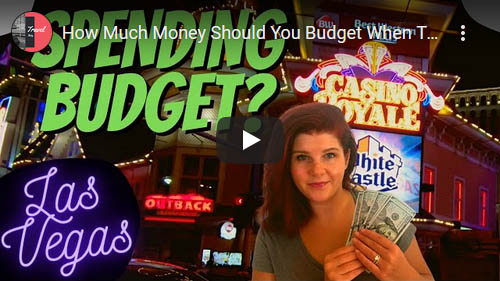 How Much Money Should You Budget When Traveling to Las Vegas?
(Producers Notes) A few of my friends have asked me this same question. How much spending money do I need to bring for my vacation to Las Vegas? I have calculated the average costs of food, drinks and more to determine how much should you plan to budget for your trip!
Check out this sneak preview of Las Vegas' next MegaResort!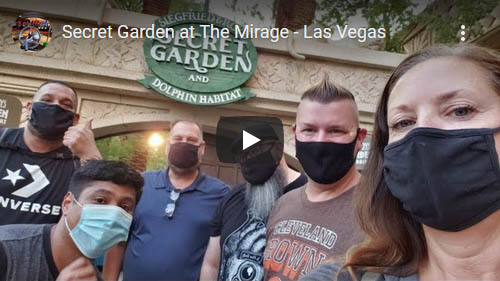 Secret Garden at The Mirage – Las Vegas
(Producers Notes) Hope you enjoy our vlog as we meet up with some YouTubers and visit Siegfried and Roy's Secret Garden and Dolphin Habitat at The Mirage in Las Vegas.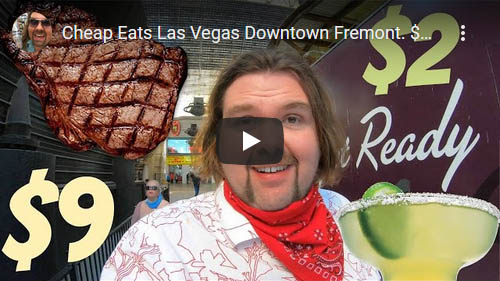 Cheap Eats Las Vegas Downtown Fremont – $9 Prime Rib, $12 Lobster, $2 Margarita, $1 shrimp cocktails!
(Producers Notes) In this video we take a look at the best food and drink bargains on Fremont Street in Downtown Las Vegas. Bob Dingo also lets you know the only place to find free parking in this car park desert!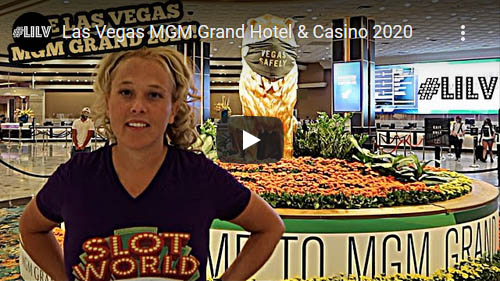 Las Vegas MGM Grand Hotel & Casino 2020
(Producers Notes) Welcome to the MGM Grand Hotel & Casino has reopened. Walk with us and explore.
---
This Week's Top Tours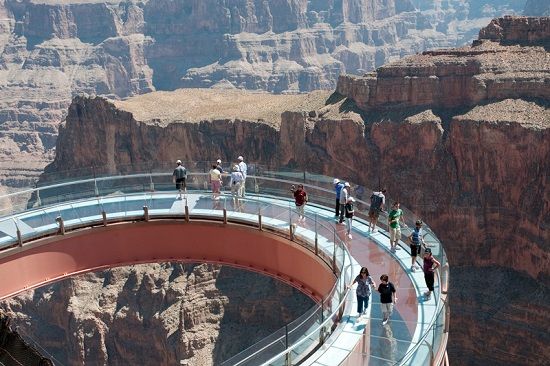 VIP Grand Canyon Skywalk Tour via helicopter trip to and from the Skywalk. Stunning views! Expedited and exclusive arrangements available.
---
Featured Shows

WOW-The Vegas Spectacular Tickets
Get 25% Off Preferred Seating!
Promo Code: WOWAFF Required
Menopause The Musical Tickets
Save $20 off all VIP & Premium Seating!
Promo Code MMC20 Required
Magic Reinvented Nightly Tickets
Get $20 Off!
Promo Code AFF25 Required

Jimmy Kimmel's Comedy Club Tickets
Save up to $20 Off!
Promo Code JKAFF Required
The Righteous Brothers Tickets
Save $20 Off!
Promo Code 20AF Required
Celestia Tickets
Save up to 35% Off!
Promo Code CHAT2 Required
---
---
No related links found