Our Readership
Proudly Serving:
60,000+
Vegas-Loving Subscribers!
Attention Las Vegas Tourism Marketing and PR Professionals:
Please contact us at AccessVegas@AccessVegas.com regarding guaranteed inclusion of your releases in future issues.
Enter To Win
Win 50 SHADES! THE SMASH HIT PARODY
Tickets from AccessVegas.com!
The Las Vegas Strip is stepping up its sex appeal with the Las Vegas debut of 50 SHADES! THE SMASH HIT PARODY. With sold-out audiences across the country left begging for more, the hilarious parody moves into the Windows Showroom at Bally's Las Vegas.
Important Hint: Upon entering, you'll be given a chance to share this giveaway with your social media friends and followers. You'll earn 5 extra entries for every friend of yours who you send to the contest. The more you share, the better your odds of winning!
Las Vegas Attractions
Enter To Win
ROCK OF AGES is a hilarious, feel-good love story celebrating the great rock songs of the æ80s including such sing-out-loud songs as "Don't Stop Believing," "Here I Go Again," "Wanted Dead or Alive," "Every Rose Has Its Thorn," and more. Set in L.A.'s infamous Sunset Strip in 1987, ROCK OF AGES tells the story of Drew, a boy from South Detroit, and Sherrie, a small-town girl, both in L.A. to chase their dreams of making it big and falling in love. ROCK OF AGES takes you back to the times of big bands with big egos playing big guitar solos and sporting even bigger hair!
The smash-hit musical ROCK OF AGES takes Las Vegas audiences even higher with the debut of *NYSYNC's Joey Fatone. Fatone has joined the talented cast for a limited engagement as legendary Bourbon Room owner, Dennis Dupree, through April 29th only!
Important Hint: Upon entering, you'll be given a chance to share this giveaway with your social media friends and followers. You'll earn 5 extra entries for every friend of yours who you send to the contest. The more you share, the better your odds of winning!
Save The Riviera!
Save the Riviera! by our gaming writer/expert: Victor "Vegas Vic" Royer -
The iconic Riviera Casino and Hotel in Las Vegas is scheduled to be destroyed shortly after celebrating it's 60th Birthday on the Las Vegas Strip.
Built in 1955, the Riviera opened on April 20th , and is now one of the few surviving original Las Vegas casinos û those that made Las Vegas world famous!
I have launched a campaign to Save the Riviera -http://www.gofundme.com/savetheriviera;
Everyone who joins my campaign to Save the Riviera will receive a FREE Special Edition of my new book: "Great Casino Slots: Volume 1".
This Special Edition - e-signed and marked as a Special Edition - is available ONLY to subscribers to my Save the Riviera campaign.
So join in now, and spread the word! We don't have much time left - the Riviera will be torn down soon - but there is still time for us to make a difference!
Newkirk's Notes And Members Mania
Newkirk's Notes and Members Mania is now part of our AccessVegas.com Premium Insiders Advantage, where we guarantee to answer premium subscribers questions professionally and share the help with fellow premium subscribers.
In just the past few weeks, Insiders Advantage members have learned how to "fool" the comp computers into thinking that you are a more valuable player than you are, got the low-down on all the coming holidays regarding how busy they are, whether to come or not, and what to do to maximize The Strip experience on New Years Eve, and learned a super-valuable tip that will virtually assure quick recovery from anything left in a cab here. That and much more!
This and many other benefits are available to our Insiders Advantage subscribers. Please click here to view all benefits, including access to our exclusive "no coupon needed" Vegas Super Secret Specials Spreadsheet, which we guarantee will save you the cost of the membership.
Why don't you come on over and join us!

Ted Newkirk, Publisher
Editor: Rick Ziegler
Concerts, Headliners, Special Events: Puneet Adobe
Associate Editor / News Researcher: Amy Rayner-Cooley
Associate Editor: Rubi Monga
This Week's Top Tours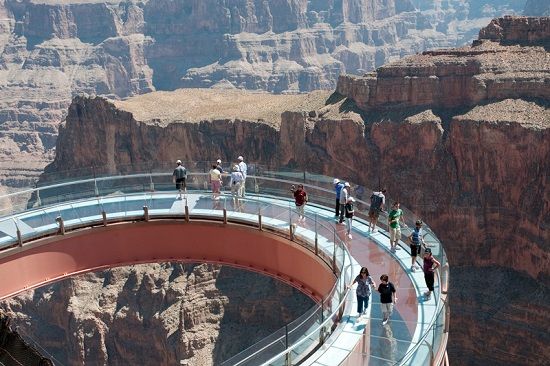 Featured Tour Video From Las Vegas

You can book this amazing flight now and save $21!Neon Nights Air Tour
ALL tours listed on our AccessVegas.com tour page (link above) have been hand-selected. We only work with the top, most professional companies and operators who vow to give our readers a great experience! We can not recommend nor vouch for tours not listed on here in the newsletter or on our tour page. Questions? Our tour page lists phone contacts where tour experts are available for live help!
Shows, Concerts, And Headliners
'50 Shades' Spoof Not Always Funny, But Never Painful
Even though it's only "50 Shades! The Parody," you're probably relieved to know no one from the audience gets dragged to the stage for any humiliation.
But that doesn't mean the embarrassment won't come to you. There are only two "sex scenes" in this spoof of the notorious best-seller, but one takes place amid the audience, putting a lucky patron eye-to-eye with one of the parties.

50 Shades! The Parody
Las Vegas Economy And Real Estate
Las Vegas Sports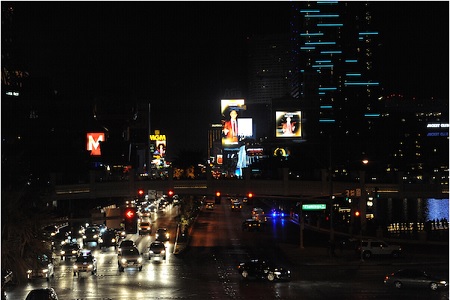 Resorts and businesses on the Strip, as well as in downtown and around the Las Vegas valley, dimmed their lights for three minutes in honor of Jerry Tarkanian. The legendary UNLV basketball coach passed away last week at the age of 84. Tarkanian led the Runnin' Rebels to a NCAA college basketball championship in 1990.
All Eyes On Vegas For Mayweather vs. Pacquiao Fight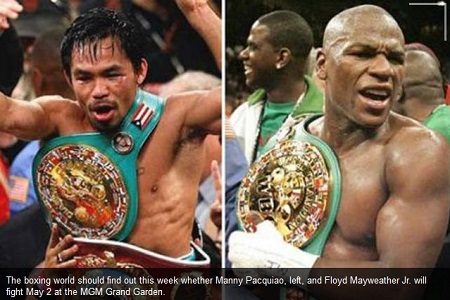 The first punch hasn't been thrown and there's already a winner in the May 2 megafight between Floyd Mayweather Jr. and Manny Pacquiao.

Floyd Mayweather Jr. vs. Manny Pacquiao Las Vegas
Rock Of Ages Tickets - Get Now!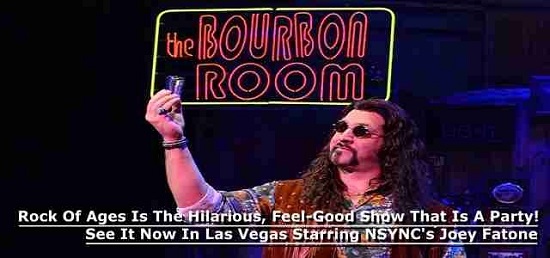 Las Vegas Tours And Attractions
Absinthe Tickets - Click Now!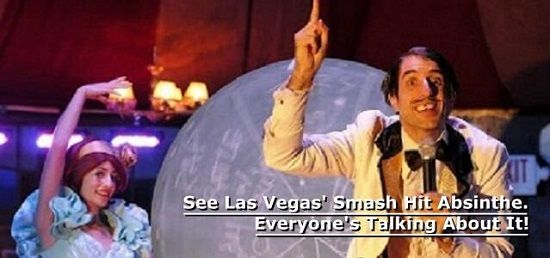 Dining And Drinking In Las Vegas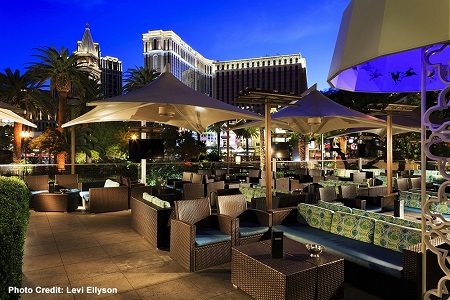 Probably the most popular cocktail bars in Vegas has revealed a refreshing redesign. RHUMBAR, situated inside a tropical outside oasis in the Mirage Hotel & Casino, has reimagined its relaxing outside patio and indoor lounge space together with new design features together with a new green and teal palette, adding excitement to the Caribbean-meets-Vegas vibe.
á50 Shades! The Smash Hit Parody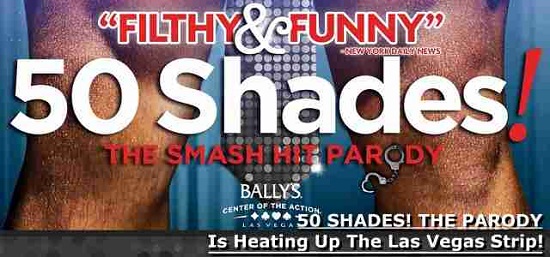 More Las Vegas News
Latest Concerts Added This Week!
There is no better place to see your favorite acts then in Las Vegas! You're relaxed, can enjoy a fine meal, have some cocktails without the worry of driving, and no alarm is going to jar you awake all too early the next morning.
Top Tickets For United States Events
Did you know that we not only sell premium concert and event tickets for Las Vegas, but also for the entire United States as well? If you can't make it to Vegas, treat yourself to some great seats for something near you:
What We're Watching!
Vegas Videos You'll Enjoy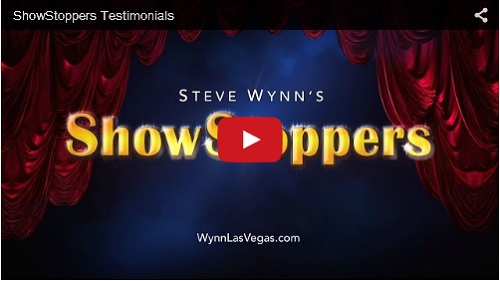 ShowStoppers Testimonials

- Listen to what people are saying about Steve Wynn's ShowStoppers, the music spectacular at Wynn Las Vegas!

Steve Wynn's ShowStoppers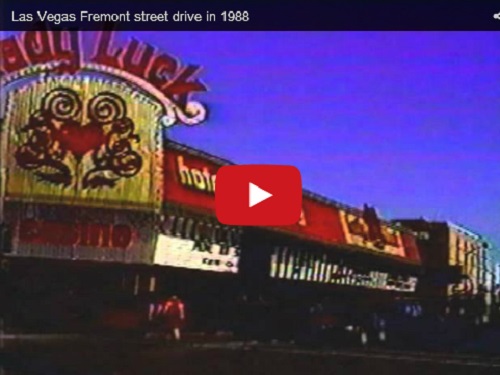 Las Vegas Fremont Street Drive In 1988

- Take a drive down Fremont Street in Las Vegas in 1988 when it was still a street. This was taped in real time from a car window (edited the long traffic light stops) on January 11, 1988.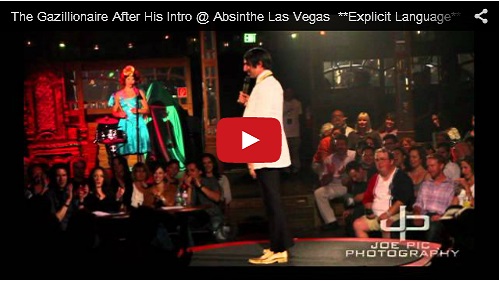 Absinthe Las Vegas
Save Big As A Premium AccessVegas.com Insider!
You're enjoying our complimentary Insider Vibe Newsletter. Did you know we offer more? More Vegas Savings? More Vegas Help? More Vegas Advantage?
For about the price of a cup of coffee each month, you have full access to:
Vegas Super Secret Specials Spreadsheet (list) of hundreds of "No Coupon Needed" Vegas casino food and drink specials. Want a sample? See just a few of the deals we've added in the past week: Hot New Vegas Food/Drink Specials Just Added
Our "Your Guy In Vegas" Feature - Got a Vegas question? Instead of spending too much time looking up information you might not be certain about, fire it to us! We live here, we know Las Vegas, and we'll give you a professional answer. (Some restrictions apply).
Members Mania! - We share the answers to great Vegas questions with all of our Premium Members, helping everyone who pitches in with a premium membership. Plus great visitor feedback that you can learn from.
The True Inside Scoop - AccessVegas.com CEO Ted Newkirk has been writing "Newkirk's Notes" for upwards of two decades, giving members the true inside guide to everything that is going on in Las Vegas. Valuable information from someone in the know to save you time and money!
We love to hear from you, and value your feedback!
Here's how to participate:
Want to comment on a current reader post? Use the comment box on that particular web page. Many of the stories we post also have comment boxes at the end of the story. Make your voice heard!
Drop us an email at AccessVegas@AccessVegas.com - We read them all!
Call our recorded comment line at 702-507-0055. We listen to every call.
Link To Us! - Have a home page, web page, or blog? Link to us, and give yourself and your friends a quick link to find us from your site. Simply link to http://www.accessvegas.com and name the link Access Vegas!
RSS Feed - We now have an RSS/XML feed! Most RSS programs let you visit AccessVegas.com and automatically pull the feed. For those who want to enter it manually, the feed is:
http://www.accessvegas.com/xml/whats-hot.xml
Share the info: Click to Email this newsletter to a friend!
No related links found