Our Readership
Proudly Serving:
60,000 +
Vegas-Loving Subscribers!
Attention Las Vegas Tourism Marketing and PR Professionals:
Please contact us at AccessVegas@AccessVegas.com regarding guaranteed inclusion of your releases in future issues.
Enter To Win
Win Absinthe Las Vegas
Hailed by Chicago Sun-Times as "sexy, funny, unabashedly raunchy," and named "Best Show" on the Strip by Vegas SEVEN and Las Vegas Weekly, ABSINTHE at Caesars Palace is an acro-cabaret variety show featuring wild and outlandish acts in a theatre-in-the-round presentation.
Audiences are treated to a night of imagination and excess as the cast of eccentrics perform amazing feats of strength, balance, danger and unfathomable flexibility within mere feet of the audience surrounding the intimate stage. For additional information on ABSINTHE, visit www.AbsintheVegas.com. Follow ABSINTHE on Facebook and Twitter @AbsintheVegas.

Important Hint: Upon entering, you'll be given a chance to share this giveaway with your social media friends and followers. You'll earn 5 extra entries for every friend of yours who you send to the contest. The more you share, the better your odds of winning!
Las Vegas Attractions
Enter To Win
We Goofed! Last episode, we linked the Rock Of Ages ticket giveaway to the page to win 50 Shades! The Smash Hit Parody Tickets. We fixed the mistake and you still have time to get in on winning Rock Of Ages Las Vegas tickets (currently staring NSYNC's Joey Fatone). Enter now:
Win Rock Of Ages Las Vegas
ROCK OF AGES is a hilarious, feel-good love story celebrating the great rock songs of the æ80s including such sing-out-loud songs as "Don't Stop Believing," "Here I Go Again," "Wanted Dead or Alive," "Every Rose Has Its Thorn," and more. Set in L.A.'s infamous Sunset Strip in 1987, ROCK OF AGES tells the story of Drew, a boy from South Detroit, and Sherrie, a small-town girl, both in L.A. to chase their dreams of making it big and falling in love. ROCK OF AGES takes you back to the times of big bands with big egos playing big guitar solos and sporting even bigger hair!
The smash-hit musical ROCK OF AGES takes Las Vegas audiences even higher with the debut of *NYSYNC's Joey Fatone. Fatone has joined the talented cast for a limited engagement as legendary Bourbon Room owner, Dennis Dupree, through April 29th only!
Important Hint: Upon entering, you'll be given a chance to share this giveaway with your social media friends and followers. You'll earn 5 extra entries for every friend of yours who you send to the contest. The more you share, the better your odds of winning!
Newkirk's Notes And Members Mania
Newkirk's Notes and Members Mania is now part of our AccessVegas.com Premium Insiders Advantage, where we guarantee to answer premium subscribers questions professionally and share the help with fellow premium subscribers.
In just the past few weeks, Insiders Advantage members have learned how to "fool" the comp computers into thinking that you are a more valuable player than you are, got the low-down on all the coming holidays regarding how busy they are, whether to come or not, and what to do to maximize The Strip experience on New Years Eve, and learned a super-valuable tip that will virtually assure quick recovery from anything left in a cab here. That and much more!
This and many other benefits are available to our Insiders Advantage subscribers. Please click here to view all benefits, including access to our exclusive "no coupon needed" Vegas Super Secret Specials Spreadsheet, which we guarantee will save you the cost of the membership.
Why don't you come on over and join us!

Ted Newkirk, Publisher
Editor: Rick Ziegler
Concerts, Headliners, Special Events: Puneet Adobe
Associate Editor / News Researcher: Amy Rayner-Cooley
Associate Editor: Rubi Monga
Save The Riviera!
á á ábyá
á
Roadsidepictures
á
Save the Riviera! by our gaming writer/expert: Victor "Vegas Vic" Royer –
The iconic Riviera Casino and Hotel in Las Vegas is scheduled to be destroyed shortly after celebrating it's 60th Birthday on the Las Vegas Strip.
Built in 1955, the Riviera opened on April 20th , and is now one of the few surviving original Las Vegas casinos û those that made Las Vegas world famous!
I have launched a campaign to Save the Riviera – http://www.gofundme.com/savetheriviera;
Everyone who joins my campaign to Save the Riviera will receive a FREE Special Edition of my new book: "Great Casino Slots: Volume 1".
This Special Edition – e-signed and marked as a Special Edition – is available ONLY to subscribers to my Save the Riviera campaign.
So join in now, and spread the word! We don't have much time left – the Riviera will be torn down soon – but there is still time for us to make a difference!
This Week's Top Tours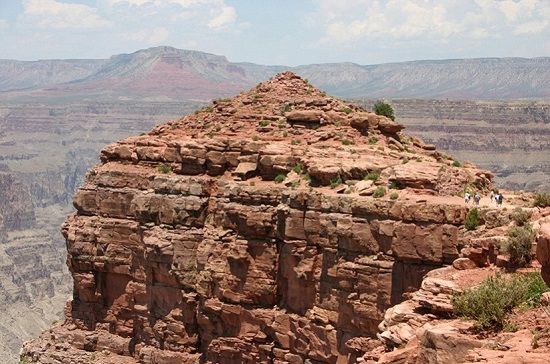 Featured Tour Video From Las Vegas
If this looks like fun, you need to add this adventure to your Las Vegas itinerary! Just north of Las Vegas, the stunning Valley Of Fire sits ready to enjoy. Starting around $220 per person (about what you'd lose gambling and spend on shopping, beer, and lunch for the day anyway), you and up to 6 friends will be picked up at your hotel, taken to the Valley Of Fire, get 3.5 hours of dune buggy time over this awesome desert terrain, and lunch and bottled water are included. Then, transport back to your hotel where you can shower up for your night on the town.
For more details, click over to our Valley Of Fire Buggy Tour
ALL tours listed on our AccessVegas.com tour page (link above) have been hand-selected. We only work with the top, most professional companies and operators who vow to give our readers a great experience! We can not recommend nor vouch for tours not listed on here in the newsletter or on our tour page. Questions? Our tour page lists phone contacts where tour experts are available for live help!
Shows – Concerts – Headliners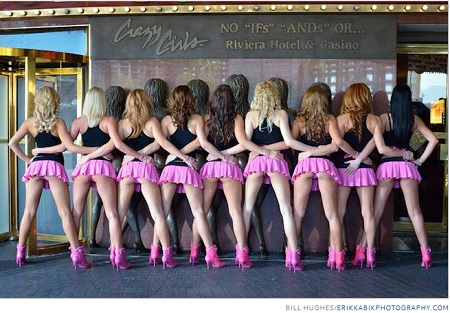 What happens to "Crazy Girls" at the Riviera? It was the first question on everybody's mind with [February's] announced acquisition of the Riviera by our Las Vegas Visitors & Convention Authority and its immediate decision to implode.
Don't Miss These Additional Stories:
Rock Of Ages Tickets – Get Now!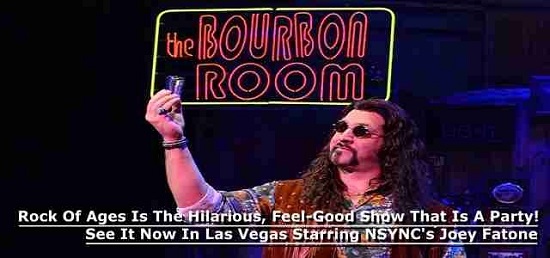 Las Vegas Attractions
Lion Habitat Ranch In Danger Of Shut Down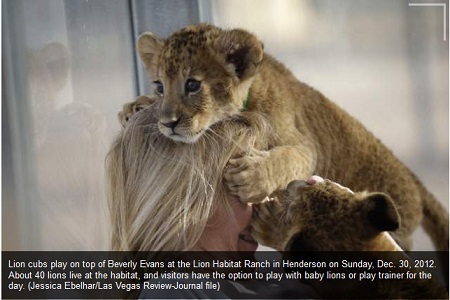 A little east of Las Vegas Boulevard, not far from the M Resort, sits a six-acre taste of the wild thatÆs home to 46 lions, plus ostriches, emus and a giraffe. For now, anyway. Clark County is considering shutting down Lion Habitat Ranch, citing zoning violations and safety concerns. It says the only exotic animals that should be on the property are lions
Don't Miss These Additional Stories:
á50 Shades! The Smash Hit Parody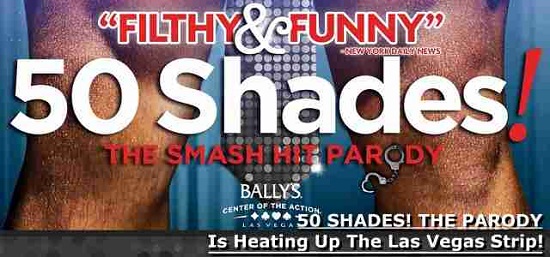 More Las Vegas News
Absinthe Tickets – Click Now!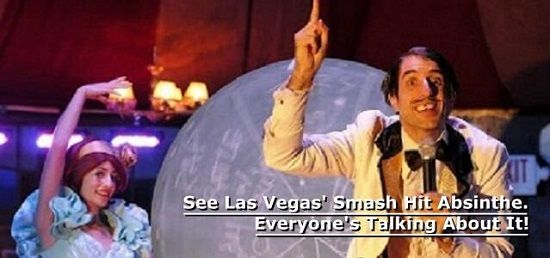 Latest Concerts Added This Week!
There is no better place to see your favorite acts then in Las Vegas! You're relaxed, can enjoy a fine meal, have some cocktails without the worry of driving, and no alarm is going to jar you awake all too early the next morning
Top Tickets For United States Events
Did you know that we not only sell premium concert and event tickets for Las Vegas, but also for the entire United States as well? If you can't make it to Vegas, treat yourself to some great seats for something near you:
What We're Watching!
Vegas Videos You'll Enjoy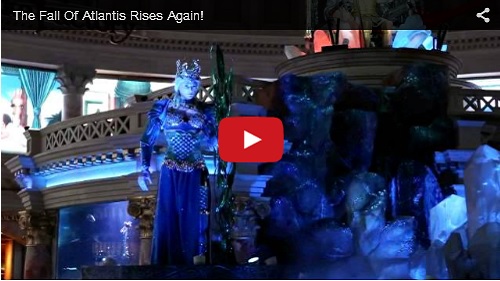 The Fall Of Atlantis Rises Again!

– The fabled world of Atlantis rises again as the world-renowned shopping destination and home to more than 160 stores and restaurants, The Forum Shops at Caesars reveals an updated take on its popular animatronic attraction The Atlantis Show.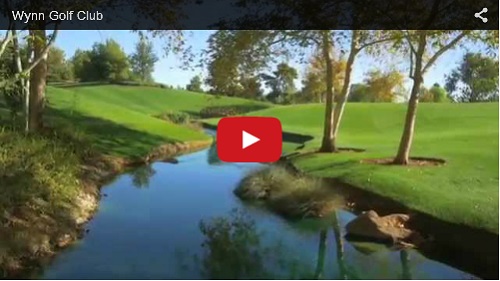 Wynn Golf Club

– Preview the breathtaking 18-hole golf course at Wynn Las Vegas. World-renowned architect and Wynn course designer Tom Fazio talks about his favorite things about the course–including its exclusive Strip location–while Director of Golf Brian Hawthorne highlights the variety of play and personal service.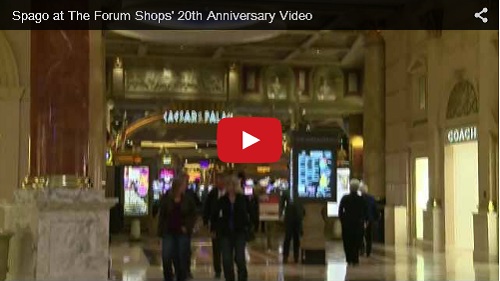 Save Big As A Premium AccessVegas.com Insider!
You're enjoying our complimentary Insider Vibe Newsletter. Did you know we offer more? More Vegas Savings? More Vegas Help? More Vegas Advantage?
For about the price of a cup of coffee each month, you have full access to:
Vegas Super Secret Specials Spreadsheet (list) of hundreds of "No Coupon Needed" Vegas casino food and drink specials. Want a sample? See just a few of the deals we've added in the past week: Hot New Vegas Food/Drink Specials Just Added
Our "Your Guy In Vegas" Feature – Got a Vegas question? Instead of spending too much time looking up information you might not be certain about, fire it to us! We live here, we know Las Vegas, and we'll give you a professional answer. (Some restrictions apply).
Members Mania! – We share the answers to great Vegas questions with all of our Premium Members, helping everyone who pitches in with a premium membership. Plus great visitor feedback that you can learn from.
The True Inside Scoop – AccessVegas.com CEO Ted Newkirk has been writing "Newkirk's Notes" for upwards of two decades, giving members the true inside guide to everything that is going on in Las Vegas. Valuable information from someone in the know to save you time and money!
We love to hear from you, and value your feedback!
Here's how to participate:
Want to comment on a current reader post? Use the comment box on that particular web page. Many of the stories we post also have comment boxes at the end of the story. Make your voice heard!
Drop us an email at AccessVegas@AccessVegas.com – We read them all!
Call our recorded comment line at 702-507-0055. We listen to every call.
Link To Us! – Have a home page, web page, or blog? Link to us, and give yourself and your friends a quick link to find us from your site. Simply link to http://www.accessvegas.com and name the link Access Vegas!
RSS Feed – We now have an RSS/XML feed! Most RSS programs let you visit AccessVegas.com and automatically pull the feed. For those who want to enter it manually, the feed is:
http://www.accessvegas.com/xml/whats-hot.xml
Share the info: Click to Email this newsletter to a friend!
For comments or questions regarding our content or this newsletter write us at AccessVegas@AccessVegas.com.
New to the list? See our Newsletter Archives for back issues and subscription info. Don't hesitate to forward this newsletter to friends and associates.
All contents copyright 2014 Ted Newkirk. All Rights Reserved.
Hotel Rates Published Accurate At Time Of Publication
March 11, 2015 ISSN: 1529-2770 About UsáPrivacy Policy
Physical Address: 3565 Las Vegas Blvd. South #411, Las Vegas, NV 89109
No related links found