Serving Las Vegas Visitors and Residents Since 1999
Welcome to the Insider Vibe! This is the official newsletter of AccessVegas.Com. We talk about the Las Vegas activities you really care about.
Need to contact us? Send feedback to
AccessVegas@AccessVegas.com
Missed an issue? Click to Read Back Issues Online.
---
AccessVegas.com Quick Info Menu:
| | |
| --- | --- |
| Las Vegas Essentials | Featured Shows |
Las Vegas Events
---
Las Vegas Shows, Headliners, And Concerts
---
Las Vegas Restaurants And Dining
The D Welcomes Joe VicariÆs Andiamo Italian Steakhouse To Downtown Las Vegas – Bringing another signature element of Detroit to Downtown Las Vegas, Joe VicariÆs Andiamo Italian Steakhouse opened its first out-of-state location inside the D Las Vegas Friday, February 1. The D is excited to welcome the popular restaurant, named Metro DetroitÆs ôBest Italian,ö to the newly renovated hotel and casino.
ôAndiamo is all about family tradition and delicious food, and itÆs going to be a great addition to downtown Las Vegas. We really look forward to sharing another taste of Detroit with locals and tourists who visit the D,ö said Derek Stevens, co-owner and CEO of the D.
---
Drinking, Dancing, And Clubbing In Las Vegas
Rhumbar Celebrates National Margarita Day With Buy-One-Get-One Pineapple Chipotle Margaritas – Guests wonÆt need to wait for Happy Hour to enjoy great drink specials this National Margarita Day. On Friday, Feb 22, RHUMBAR, at The Mirage Hotel & Casino, will celebrate the festive date by offering buy-one-get-one Pineapple Chipotle Margaritas all day.
The signature cocktail is made with Ambhar tequila, Dutch Orange Curaþao, fresh lime juice, pineapple juice and Monin Pineapple Chipotle Syrup. The finishing touch is a dash of Tabasco Chipotle Pepper Sauce making it the perfect juxtaposition of sweet and spicy.
Rockhouse To 'Rock You Like A Hurricane' With Mardi Gras Specials – Rockhouse located inside The Grand Canal Shoppes at The Venetian Resort-Hotel-Casino will rock the Las Vegas Strip with their 'Rock You Like a Hurricane' Mardi Gras celebration on Tuesday, Feb. 12.
With plenty of beads to go around, the ultra-dive bar invites Fat Tuesday partygoers to blow through the hot spot and enjoy delicious Hurricane cocktails, priced at $5, all day long.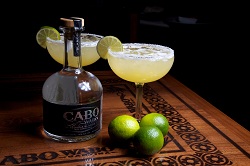 Cabo Wabo Cantina Rocks National Margarita Day – The tequila will pour at Cabo Wabo Cantina inside Miracle Mile Shops at Planet Hollywood Resort & Casino during a rockinÆ National Margarita Day celebration on Friday, Feb. 22.
Every day is Margarita Day at Cabo Wabo Cantina with more than half a dozen margarita selections including Mango Picante, Margarita Verde and the signature Waborita. Sammy HagarÆs Strip-side eatery will honor the date dedicated to good times and the margarita by serving up $8 house margaritas all day.
---
Las Vegas Attractions
---
Las Vegas Hotels
Miracle Mile Shops February 2013 Events, Deals, And Promotions – Miracle Mile Shops February 2013
As part of the centerÆs Caring, Giving, Changing community campaign, Miracle Mile Shops at Planet Hollywood Resort & Casino will collect donations in its fountain for Goodie Two Shoes Foundation. Throughout February, all change tossed in the popular water feature and the centerÆs indoor rainstorm will benefit the local nonprofit, which provides disadvantaged children and children in crisis with new shoes, socks and other items deemed essential for good health and positive development
---
Downtown Las Vegas
---
Las Vegas Economy And Real Estate
---
More Las Vegas News
---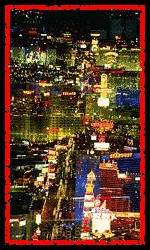 Las Vegas Strip Helicopter Tours (Day or Night) by Maverick û A Flight Over The Las Vegas Strip. Save time and money. Our Maverick Lights tour with out the Transportation. Spend more time seeing Las Vegas and arrive at our terminal 30 minutes prior to departure time. Reserve your seats today!
---
Newkirk's Notes – comments on Las Vegas from AccessVegas.Com publisher Ted Newkirk:
Hello From Las Vegas! – We're taking a left turn in this issue. I was able to make it down to the final night of the Barbary Coast (aka Bill's Gambling Hall) and instead of posting a few photos with notes, I decided to try my hand at an audio report. Long ago and far away, I did a podcast that many of you enjoyed (and still ask that I resume).
While that isn't on the horizon at this time, I thought it would be fun to do an audio clip. If everyone enjoys it, we may do these from time-to-time just as another way to bridge the "Las Vegas to YOU" digital divide. Hope you enjoy it: Click To Listen!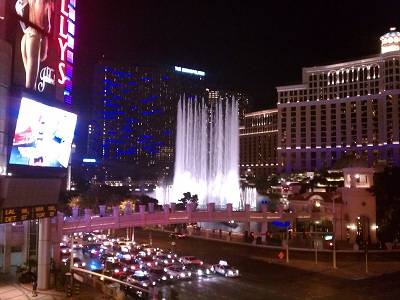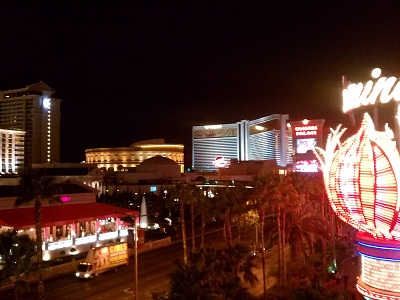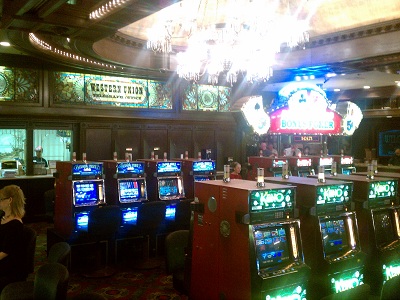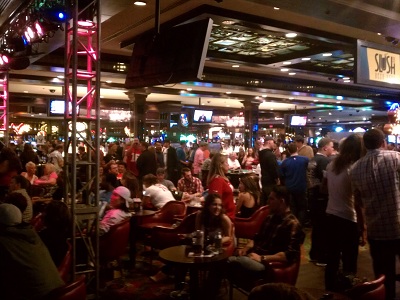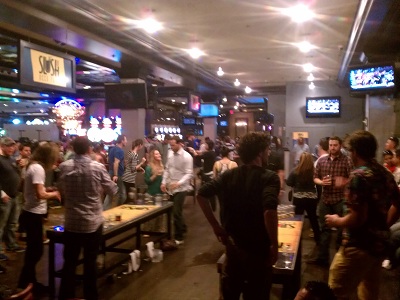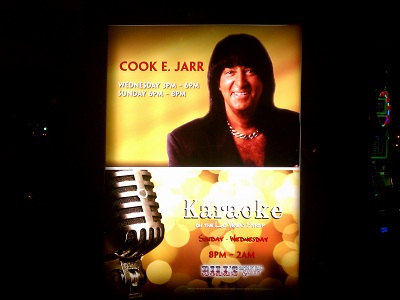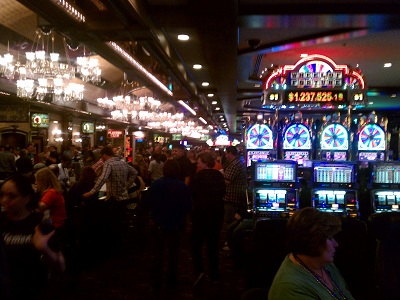 Associate Editor / News Researcher: Rick Ziegler
Concerts and Headliners: Amy Rayner-Cooley
---
What We're Watching – Vegas Videos You'll Enjoy
---
We love to hear from you, and value your feedback! Here's how to participate:
Want to comment on a current reader post? Use the comment box on that particular web page. Many of the stories we post also have comment boxes at the end of the story. Make your voice heard!
Drop us an email at AccessVegas@AccessVegas.com – We read them all!
Call our recorded comment line at 702-507-0055. We listen to every call.
---
No related links found