Serving Las Vegas Visitors and Residents Since 1999
Welcome to the Insider Vibe! This is the official newsletter of AccessVegas.Com. We talk about the Las Vegas activities you really care about.
Need to contact us? Send feedback to
AccessVegas@AccessVegas.com
Missed an issue? Click to Read Back Issues Online.
---
AccessVegas.com Quick Info Menu:
| | |
| --- | --- |
| Las Vegas Essentials | Featured Shows |
Las Vegas Events
---
Las Vegas Attractions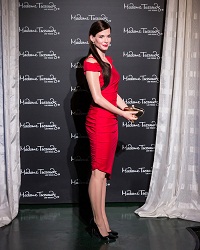 Extra TVÆs Adrianna Costa Unveils Wax Figure Of Sandra Bullock At Madame Tussauds – Extra TV sweetheart Adrianna Costa unveiled a wax figure at Madame Tussauds of Sandra Bullock. The figure is the first of Bullock be added to the Madame Tussauds estate. A vision in red, Bullock is red carpet ready, holding a clutch and wearing an elegant knee-length dress.
ôThereÆs something about Sandra Bullock that leaves me in awe,ö remarked Costa. ôShe has won numerous awards, yet manages to stay humble. Her talent, charming personality and dedication to charity is incredible, and makes her an inspiration to us all.ö photo credit: Erik Kabik / erikkabik.com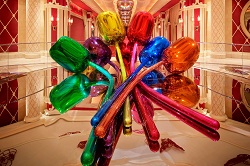 Wynn Las Vegas Unveils Tulips by Renowned Artist, Jeff Koons, for public display – Wynn Las Vegas continues its appreciation and commitment of public art as it unveils Jeff KoonsÆ sculpture Tulips. The transparent color-coated sculpture is made from a mirror-polished stainless steel that will illuminate Wynn Theater rotunda at Wynn Las Vegas. Photo Credit: Barbara Kraft
---
Las Vegas Shows, Headliners, And Concerts
---
Drinking, Dancing, And Partying In Las Vegas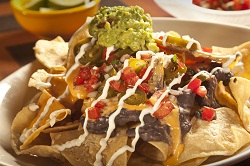 Tacos & Tequila Celebrates National Margarita Day And National Tortilla Chip Day – Tacos & Tequila (T&T) celebrates National Margarita Day with two-for-one Top Shelf margaritas and National Tortilla Chip Day with $5 nachos, inside Luxor Hotel and Casino.
Partygoers can throw on Mexican sombreros on National Margarita Day as they sip two-for-one Top Shelf margaritas on Friday, Feb. 22, from 11 a.m. to 11 p.m.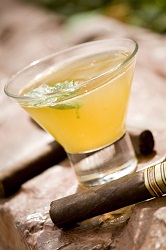 Rhumbar Shares The Love With Cigar And Cocktail Pairings Throughout February – RHUMBAR at The Mirage Hotel & Casino invites guests to get cozy on the heated patio while enjoying rum and cigar pairings throughout February
RHUMBAR will celebrate love all through February by allowing guests to create their ideal rum and cigar pairings for $20. Suggested pairings include: Romeo y Julieta Real Short Churchill cigar complemented by a glass of Rhum Barbancourt 15-Year Estate Reserve; the vibrant La Aroma de Cuba Mi Amor Robusto perfectly paired with El Dorado 15-Year Special Reserve rum; and the Padron Series 1926 No. 2 Maduro accompanied by the barrel-aged Ron Zacapa 23.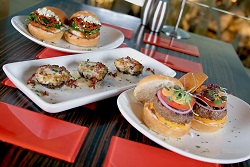 Trevi Welcomes Spring Break Revelers With Specialty Menu – Trevi inside The Forum Shops at Caesars Palace will welcome spring breakers with unbeatable food and drink specials Sunday through Friday from 2 to 6 p.m. beginning Sunday, Feb.24 to Friday, Mar. 29.
College students will spend their week of freedom with $6 TREVI Bites including tomato bruschetta, fresh stuffed mushrooms, fried calamari, Romano chicken sliders, homemade meatballs and mini stuffed cheeseburgers.
---
Las Vegas Economy And Real Estate
---
Las Vegas Restaurants And Dining
---
More Las Vegas News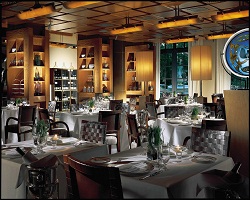 Bellagio Introduces A Master SommelierÆs Wine Classroom – Bellagio Resort & Casino, home to a record 17 sommeliers and the only resort in the world with three Master Sommeliers, presents A Master SommelierÆs Wine Classroom, an interactive series of 90-minute seminars in which guests learn about the multifaceted world of wine from BellagioÆs highly trained and skilled wine team. Beginning Wednesday, Feb. 20 at 6 p.m., classes will be held the third Wednesday of every month at MICHAEL MINA restaurant* and will be led by BellagioÆs Director of Wine and Master Sommelier Jason Smith.
---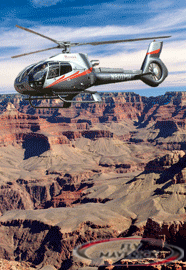 Maverick Silver Cloud Grand Canyon Tour û Birds eye view of Lake Mead and Hoover Dam. Get a close look at the extinct volcano Fortification Hill. Keep an eye out for wildlife along the way. Fly back through the Grand Canyon on your way to the Bowl of Fire full of flaming red rock formations. Conclude your journey with an exciting flight between the hotels on the Las Vegas Strip!
---
Evil Dead 4D: The Musical by Guy Chapman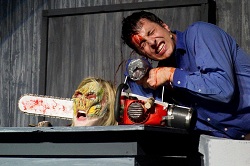 Evil Dead 4D: The Musical – Interactive Comedy And "Horror" – ôEvil Dead 4D: The Musicalö isnÆt your standard musical. Then again, it isnÆt exactly your standard show on the Las Vegas Strip. But its uniqueness is what sets it apart and makes it work, being the StripÆs only production based on a movie at the only casino themed around the excitement of film: Planet Hollywood Hotel and Casino.
---
Newkirk's Notes – comments on Las Vegas from AccessVegas.Com publisher Ted Newkirk:
Hello From Las Vegas! – The days continue to get longer and warmer. Temps in the mid-60's have plenty of visitors enjoying short sleeves during the daytimes and into the evenings.
Thanks for the nice comments on last issue's "not a podcast" audio segment that I recorded. I do appreciate the continued requests that I resume my Vegas podcast, and I may down the road. This just isn't the right time to commit to it. However, I'll keep inserting some audio from time-to-time. It allows me to go a little more in-depth on what we're writing about here and other Vegas happenings, plus insert some more detailed opinion I don't have space for here. Also…
I've had numerous requests to move this section back to the top. It is the norm in print publications to have the editor or publisher's column at the front. I'll tell you why I don't (for now): Most visitors just want to know what's new, hot, where to eat, what show to see, and what is áhappening during their next visit. If the first thing they see is a column going off into something about our local real estate market, local politics, or other more in-depth content, they might assume that we're not for them. We don't want that to happen.
We've had a couple of big hotel announcements and some good visitor numbers, so let's dive right in.
Big Hotel News – The Downtown Grand (formerly Lady Luck) is well on its way with the head-to-toe remodel. They are announcing some of the restaurant line-ups, room decor, and pricing (around $69 a night for weeknights), and we'll have a full section on it next issue.
Also, the owners of the shuttered Sahara have all their financing in place to do a similar top-to-bottom remodel, and are starting immediately. Unfortunately, The Sahara name (and much of the iconic look) will be gone, and the property is going to attempt to get the "hip" club-going crowd as their clientele. We wish them luck on that. With the nearest neighbors Stratosphere, Palace Station, Riviera, and Circus Circus, they are not in the most trendy part of The Strip.
Close But No Cigar – If you visited Las Vegas in 2012, you helped set a record of 38.9 million visitors for the entire year! We were gunning for 40 million and just fell short. However, it still beat the previous record by 500,000.
Gaming revenues for the entire state were just shy of $11 billion. To put that in perspective, one of the two major gaming companies on the Las Vegas Strip (and I'm not mentioning which one because tossing them under the bus isn't my point) is in debt $23 million. Going to take a while before all is well again in gaming land.
El Cortez's CafÚ Cortez Take-Out Menu – Staying downtown and want to skip room service charges, but want something up in your room? CafÚ Cortez inside El Cortez Hotel and Casino now offers a daily take-out menu available from 7 a.m. to 10 p.m. The take-out menu features a variety of cuisine, such as:
Appetizers: chicken quesadilla, $8.25; Cajun chicken wings, $7.50; shrimp cocktail, $8.50; and more
Salads: Greek Salad, $8.95; Chinese chicken salad, $8.95; and more
Burgers: JackieÆs Burger, $7.95; Swiss burger, $8.50; veggie burger, $7.75; and more
Sandwiches: Deli selects, $7.95; corned beef or pastrami on rye, $8.95; fish sandwich, $7.75; and more
Ruth's Chris Opens On Las Vegas Strip – Replacing the much beloved Range steakhouse in Harrah's, the area has been completely redecorated to reflect both the New Orleans origins of the dining company alongside Las Vegas touches. Provided your attire is reasonable, we still suggest the one-floor elevator ride up there for a drink and a nice, close-in view of the Las Vegas Strip even if you will be dining elsewhere. (A $14 martini at Ruth's Chris followed by a $1.99 foot-long hotdog next door at Casino Royale would make an intersting combination).
No Mirage For Ruffin – Billionaire owner of Treasure Island Phil Ruffin has admitted to making two failed attempts to buy the neighboring Mirage. We would have loved to see it because the maverick spirit of independent casino owners not only built Las Vegas, but create more competition (which inevitably is good for the visitor). Mirage owners MGM Resorts are financially solvent enough to NOT need to sell The Mirage. Now, Ruffin has his sites set on constructing a convention center behind Treasure Island to help drive more convention bookings.
Want To Buy A Casino? – Published reports indicate that the relatively new Sands casino in Bethlehem, PA is available for around a billion dollars! If that is a little steep for you, the town of Searchlight, Nevada — including casino — is for sale. If Searchlight rings a bell, it is an hour south of Las Vegas and now famous as the hometown of U.S. Senator Harry Ried (D-NV).
$5 million will get you over 60 parcels of land which not only include the town's one casino and restaurant, but also a 21 room motel just a block down the road and numerous other commercial properties. If you have your own plane, you can fly right into the Searchlight airport (wide/long enough for most private jets, but no amenities, airport code 1L3). Price does not include the town's private residences.
March Madness – The hotels are getting out of the gate much earlier this year with their March Madness party announcements. (Due to copyright reasons, they have to call it "Hoops Month" and similar). We'll have a slew of them starting next week.
But for now, we can note that the LVH (formerly Las Vegas Hilton) is showing ALL of the games in their main theater (the one Elvis made famous). Admission is free, the size of the theatre allows for massive HD screens, they are promising food and drink specials, and giveaways. Just might be worth the monorail ride or use our hotel booking box in this newsletter and see what LVH room rates are running.
Hope you are enjoying this issue!

Associate Editor / News Researcher: Rick Ziegler
Concerts and Headliners: Amy Rayner-Cooley
---
Members Mania – We Love Our Readers!
I am planning a trip to Vegas in June. It will be only my 2nd trip there. Last time we stayed at TI and thought it was nice. We did not make it to Fremont Street but do want to on this trip. Was debating staying back on the strip ûvs- Fremont (Golden Nugget).
Would it make any sense to split the trip up and stay 2 nights at each? Or is it just as easy to stay at one and take a taxi or bus a couple times to the other location. I am sure it is a matter of personal preference, but do you recommend staying on strip or Fremont? We are moderate gamblers and enjoyed Vegas for both the gambling and the entertainment.
I enjoy your webpage!
Thanks,
Rick Bacon
Ted Responds:
Glad to hear you are coming back. I'm sure it won't be the last time!
While Golden Nugget is certainly the class of downtown and an excellent choice, I would still strongly suggest spending all four nights on The Strip and making your first ever downtown visit during one evening of your trip. (Note: I said evening because that is when all of the free entertainment, light shows, etc.) happen.
We enjoy downtown, but it isn't for everybody. Also, since this is only your second visit, you'll still want to be wondering The Strip and checking out the zillion things on your "Vegas To Do" list. Realistically, downtown can be explored in one long evening.
Before you visit, we suggest checking out a few episodes of Fremont Street Live. Each is about 30 minutes and will give you a bit of that downtown vibe and information.
If cabbing, I'd suggest having the driver drop you at El Cortez, then making you way all the way to The Plaza for great overview of all of Fremont Street. THEN, work your way back dining, drinking, and gambling at places that caught your eye. However, both The Deuce and SDX (Strip Express) will also drop you right at Fremont Street.
As a moderate gambler, I do believe you'll find downtown preferable if you understand that you "pay" for how super-fancy everything is on The Strip by way of tighter slots and poorer table game rules. Downtown is still "old Vegas" and according to statistics, gives you a better chance at winning. However, please remember there are no guarantees and luck can strike anywhere, at any time!

---
I enjoy getting all the Vegas updates from your newsletter. I will be back in February for my 36th birthday & I cannot wait! This will be the 3rd time in 10 months that I'm returning to Vegas. Keep those newsletter coming!
Sincerely,
Mandy from Nazareth, PA
---
We love to hear from you, and value your feedback! Here's how to participate:
Want to comment on a current reader post? Use the comment box on that particular web page. Many of the stories we post also have comment boxes at the end of the story. Make your voice heard!
Drop us an email at AccessVegas@AccessVegas.com – We read them all!
Call our recorded comment line at 702-507-0055. We listen to every call.
---
No related links found