Newkirk's Notes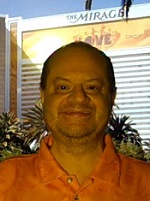 Hello From Las Vegas! – Good news out of Nevada, where it appears our peak was not the predicted April 19 (previously April 22), but we peaked on April 8. Nobody is pretending that all is well, and our hearts go out to areas like New York, which are particularly hard hit.
We'll deal with the closure as it stands now, talk about what is on the horizon as we reopen, and then get back to a few backlogged "business as usual" info/tips/news.
Important Note: If you are new to the classroom or simply missed our previous two issues/emails, we aren't going to go over the details of how things will open, what will be open, and all of that again. You may wish to catch up here first:
While the White House has suggested that governors who wish to* can commence moving toward reopening, Nevada's Governor Sisolak very recently noted that he's not reopening Nevada anytime soon. Unlike his counterpart in California, he has not yet even laid out a plan. (Internally, I can tell you that the gaming industry is finding the "no plan yet" concerning, as they don't have a blueprint to start to study. This was backed up during comments from Donald Trump, when asked about the Nevada situation in Sunday's briefing).
* The White House has maintained its stance that each governor is responsible for these decisions in their own states. The federal government has never done more than provide suggestions. If you feel strongly one way or the other, write your governor. Write our governor. Not the president.
And, the governor of Utah also has laid out a reopening plan that starts May 1. Utah is very similar to us in size, population, geography, weather, and similar.
Wynn Resorts put out a 20 page PDF plan and a statement from their CEO which said (in part):
Currently, Nevada is well positioned relative to many other states. Clearly we will see increases in cases as we accelerate testing. The Roosevelt aircraft carrier data has shown that of the hundreds of sailors that have tested positive, the majority are asymptomatic. Stanford University just published research that COVID-19 cases could be 50x higher than reported given the vast amount of asymptomatic and mildly symptomatic individuals. That means as we increase testing, we will see more cases.

So I believe it is critical to monitor our hospitalizations as we increase testing. We passed our "peak" hospitalizations based on most national models and our hospitals were not overrun. Our COVID-19 related deaths per million are below the national average. We have also acquired enough personal protective equipment (PPE) through a public-private partnership to sufficiently supply our medical community that we all rely on for months.
The tone of his notes were that more testing would mean more cases, but if that doesn't result in more hospitalizations or deaths (numbers which have appeared to peak), then we'll continue gingerly moving forward. You can read his entire statement plus look at the 20 page PDF here: A plan to re-open Nevada By Matt Maddox
I have had people wonder how I could be so confident in my conservative numbers and "Vegas will open sooner than later" (spring, not summer, fall, winter, or never) when the nightly news was all doom and gloom and "millions are going to die". That was actually pretty simple:
I didn't watch the nightly news. I spent upwards of an hour a day looking at trends, models, and numbers while watching or listening to the daily White House briefings.. The bottom line is that the death numbers never came close to the media claims. Ventilators not needed, hospital ships under-used, no shortage of the malaria drug.
Even just a couple of weeks ago, we were told that 100k-240k people will perish EVEN if we all stay home. Those numbers were also wildly way too high. (Which is awesome! Every death projected but avoided is worthy of celebration).
By the way, we were warned that these numbers were crazy high back on March 26, but everyone seemed to be happier saying "the sky is falling". Even when we were told that Italy's deaths mostly involved people already ill (from Bloomburg, none-the-less, not exactly a right-wing conspiracy site).
I can already hear some saying "THOSE NUMBERS WERE LOWER BECAUSE WE ALL STAYED HOME (YOU MORON)!"
Hold on just a second: Remember a couple of weeks ago when the CDC said (only) 100k-240k would die if we stayed home? The staying home part was already accounted for in the numbers prediction! IE, the numbers would be those if we stayed at home, and a lot worse if we didn't quarantine.
However, those death numbers — even though more testing means more reported cases — simply aren't spiking up outside of the New York area. Which is not only 2500 miles from where I'm sitting, but an area with a population density unimaginable out here.
Add to that, it is starting to appear that we have scientific proof that sunlight kills the virus. Well… we're going to be in the high 80's next week, and rarely have a shortage of sunshine!
The bottom line is that this virus isn't as potent or harmful as originally thought. Don't get me wrong: If you are older, or immune compromised in any way, all of the White House guidelines note one should practice isolation as much as possible. I'm not taking the possibility of death lightly here.
Past that, Wynn's report on the steps for safety they will be taking are in large part what we already had told you in the past few weeks (regarding what to expect). If you are new to the classroom or have been away, you did read the two links at the top and get caught up, right?
Weeks ago (literally), I told you that Las Vegas could very well be as safe (or even safer) than staying home and going about your business in your area. Once again, people thought I was nuts. Well…
A former Marine intelligence officer who was part of the team that did the baseline training for North American military pandemic preparedness said Las Vegas could become the destination for people looking stay healthy while traveling.

Full story here: The strengths and weaknesses of Las Vegas moving forward
So… why the stark difference between my analysis and your nightly news? Simple: The difference in the goals of the nightly news vs. what we do here. They need to keep you scared so you'll keep watching. You tune out, they lose out. As our main focus is member-supported, our only obligation is the give you the most accurate info and help possible.
Whether that makes you decide to stay home until next year, book an October trip (our nicest weather month), or you are going to gamble on our (still) guesstimate of mid-May casino restart date, you're among the most informed visitors now, period. (As our members always are).
Speaking Of …– We've included much of what is usually only available to our Supporting (Paid) Members here in the free subscriber issue to help keep everybody up on when they can return to their favorite vacation spot, and what to expect. However… keep in mind that the extension of our "Save 20% Off Membership In 2020" (for a full-year, 365 membership) with the guarantee that if you don't visit in the next 365 days, we comp you an additional year, won't be lasting much longer.
As a refresher, the day that our governor announces an opening date, that announcement day WILL be it for that promotion. We've already extended it well beyond its planned expiration date due to the current situation. If you were riding the fence of indecision because your friends were telling you that the world won't be open until 2022, you may wish to re-think this. This could very well be our last mention as our next issue is not for another two weeks.
Go to www.Join.Vegas and use the coupon code ACCESS2020 With gaming outlining their plans and neighboring states ramping up, our "I don't have a plan" governor is highly likely to be announcing one sooner than later.
Moving Forward… – We've already gone over what Las Vegas will likely be like during the first couple of months in our last issue. A major change being discussed now are masks and gloves among all casino employees, including dealers. This will certainly be a change for casinos who previously did not allow masks of any kind. Including Halloween.
Good Cheap Eats In The Arts District – I've been at the forefront of telling our Supporting (Paid) Members about the Arts District. Which hasn't been on the radar of virtually any other Las Vegas blog, podcast, group… or just about any other source.
Part of me doesn't want to share much about it, because it is a best kept secret. However, since many of you DO venture downtown (or stay downtown and hit The Strip), and given that the Arts District is between the two, and given that is is the home of some amazing eating-and-drinking spots at solid locals pricing, I'm suggesting people ignore it at their own peril.
We've suggested spots where the combination of the dining bill plus your Uber ride will be less expensive than anything similar on The Strip to some really thankful member comments. I'll toss you free subscribers one you can't go wrong with:
Albo's Pizza is your typical pizza/wings/burgers/hogies spot just a few blocks north of The Strat, right on Las Vegas Blvd. (The Strip road). I probably order delivery from it 2-3 times per month (their pizza is very solid for the price, the wings are good, certainly not gourmet joint, but certainly decent for the money). Well… Albo's was just picked as a 5 top options for cheap Italian eats in Las Vegas. So, congrats to them!
Construction (Mostly) Continues – Downtown Grand, Circa, Resorts World, and Allegiant Stadium are all moving along and seemingly on schedule. Sports fans may have heard the crazy rumors that The Raiders may play a few game in San Antonio, El Paso, Salt Lake City or who knows where if the stadium does not meet completion date.
First of all, this is Las Vegas. Highly unlikely that any obstacles to on-time completion won't be overcome. Doing stuff like this is what we do! Second, The Raiders have invested too much into the community to not attempt to play here.
I'm not saying one or two of their "home" pre-season games won't be played elsewhere. Playing a game in Salt Lake City is a nice way to build a regional fan base. However, if push comes to shove, expect them to play in UNLV's old home of Sam Boyd Stadium, on the far east side of Las Vegas.
Sharp eyes may have noted we left out The Drew on this list. (The hulking blue building north of Wynn/Encore). They seemed to be having delays announcing financing before this mess hit. With how quickly and strongly visitation returns, and how well we absorb all of the new rooms under construction, I'm not bullish that we'll see it finished in the next 2-3 years. But, I do hope I'm wrong! (I only live 10 minutes from it).
Stay safe, everyone. We'll be open when you are ready to travel.
Hope you are enjoying this issue!

Ted Newkirk
Founder/Managing Editor
AccessVegas.com
---
Las Vegas Shows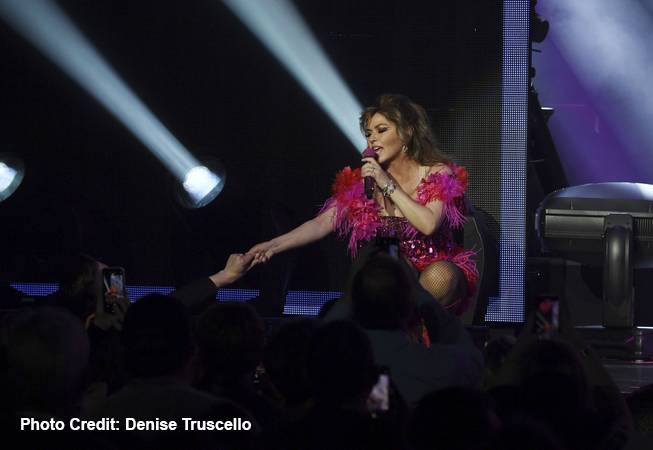 Checking in with Las Vegas Strip headliner Shania Twain
Shania Twain, one of many Vegas entertainers whose performances were canceled this month as the pandemic forced a complete shutdown of the Strip, is my special guest on the new episode of the Sun on the Strip podcast.
---
Don't Miss These Stories:
---
Don't Miss These Stories:
---
Members Mania
Note From Ted:
Members Mania is a regular feature for our Supporting (Paid) Members. Membership includes our "Your Guy In Vegas" feature, where you can reach out to myself and our paid staff of experts with your specific Vegas questions. We don't have "canned" answers. We'll ask you for some details pertaining you your wants and needs. Then, answer accordingly.
Our group, all in their mid to late 40s, got asked for ID before entering Park on Fremont. As one of us didn't have photo ID on them, we were refused entry. Zak Bagans' Haunted Museum also asked for ID but let us all in even with one ID missing. Lesson learnt, request for ID at Atomic Liquors met with all of us presenting! Is this a law change in Vegas? Never been carded before in all our previous visits.
Andrew Fry
Ted Responds:
Clark County, which is all of Las Vegas, is very, very, very tight when it comes to ID and liquor.
Yes, I realize that 99% of the time, you go to a bar in the tourism areas and there is no issue. Especially if you are obviously of age.
Having said that, establishments who are either really concerned about getting in trouble, or who perhaps have had past trouble, card EVERYONE.
I'm 54. There is a corner convenience store a couple of blocks from me who cards me. Every time. They don't even want to have any trouble. I've seen people older than me carded there.
Also, the bottom line is that you are expected to have you ID on you at all times here in Las Vegas. When drinking or gambling. It is on you to have legit ID which proves your age.
At the end of the day, a Metro (our police) officer explained it to me like this:
If something happens to you, it is best to have ID on you. You really don't want to end up in the hospital, or super-drunk and separated from your friends, without them having a way to know who you are. And, to figure out who they need to try to contact.
Or, having your friends call hospitals, who can't tell you whether your friend is there. Because they don't know their name.
Trust Me: No one here wants to lose any of your business. When someone lacks ID, there are numerous concerns for smaller business — ranging from losing their liquor license, to not knowing why someone without ID is in their business — which concern them.

---
We have answers to your Vegas questions!
But, you have to ask the questions.
Email us at AccessVegas@AccessVegas.com, and let us know, what YOU want to know!
---
Las Vegas Tours And Attractions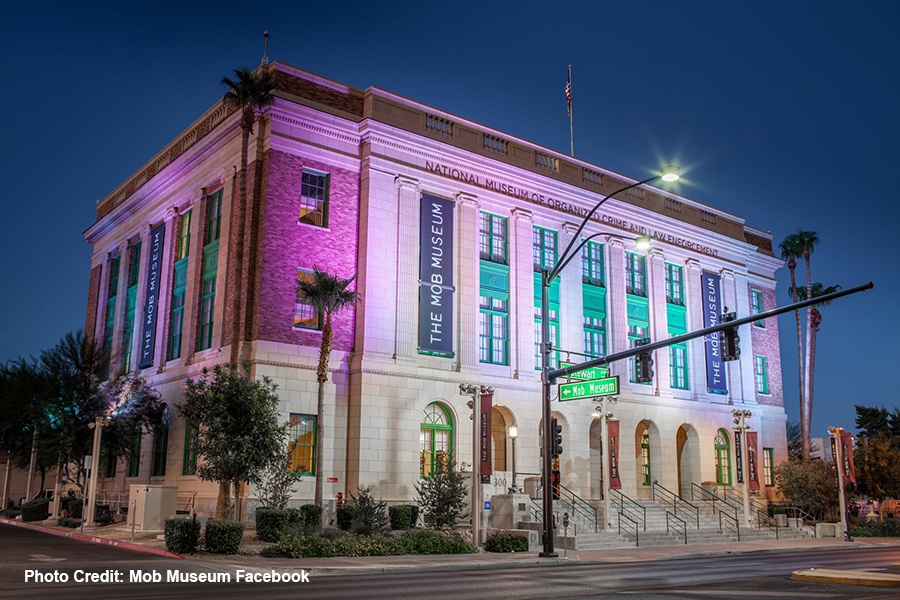 Mob Museum Offering Virtual Tours and More During Coronavirus Pandemic
The Mob Museum, The National Museum of Organized Crime and Law Enforcement, offers numerous ways to stay engaged and enriched with its trove of digital content available for free online.
---
---
Don't Miss These Stories:
---
---
What We're Watching!
Vegas Videos You'll Enjoy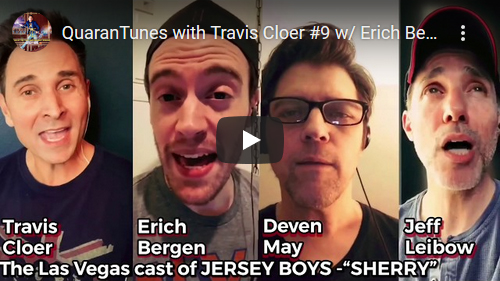 QuaranTunes with the Original Las Vegas Jersey Boys Cast
Broadway Star and Vegas Headliner Travis Cloer is bringing some music to you as we're all stuck at home keeping our distance.
He's joined by his original castmates from the TONY & GRAMMY winning hit JERSEY BOYS, Erich Bergen, Deven May, & Jeff Leibow. Hang out with them on the "virtual street corner" as they bring you this acapella doowop version of the Four Seasons' first hit … SHERRY"!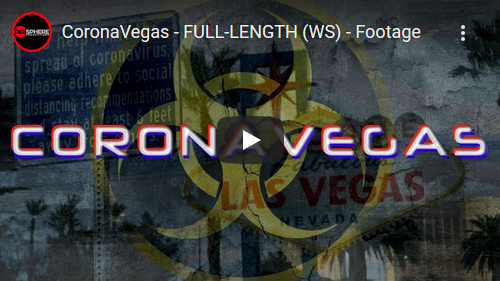 CoronaVegas – FULL-LENGTH (WS)
(Producers Notes) Imagine you arrive in Las Vegas after the Apocalypse and only a handful of people remain. Now see for yourself what Vegas looks like without all the fun, all the people, and all the high energy that has made it so beloved.
If you make it downtown to Fremont Street, but skip Fremont East and the Art's District, you are SO missing out! We've been talking about The Art's District in our newsletter for a year now.
---
This Week's Top Tours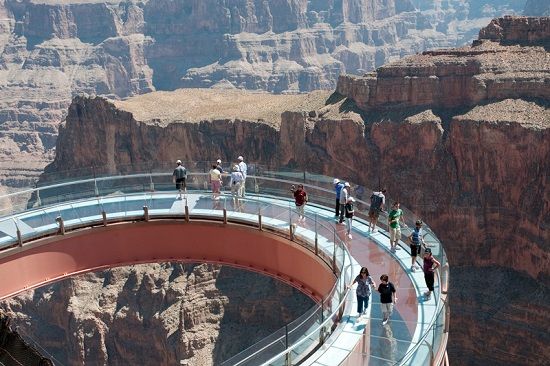 VIP Grand Canyon Skywalk Tour via helicopter trip to and from the Skywalk. Stunning views! Expedited and exclusive arrangements available.
---
Featured Shows

Jimmy Kimmel's Comedy Club Tickets
Save up to $20 Off!
Promo Code JKAFF Required
The Righteous Brothers Tickets
Save $20 Off!
Promo Code 20AF Required
Celestia Tickets
Save up to 35% Off!
Promo Code CHAT2 Required

WOW-The Vegas Spectacular Tickets
Get 25% Off Preferred Seating!
Promo Code: WOWAFF Required
Menopause The Musical Tickets
Save $20 off all VIP & Premium Seating!
Promo Code MMC20 Required
Magic Reinvented Nightly Tickets
Get $20 Off!
Promo Code AFF25 Required
---
---
No related links found