Our Readership
Proudly Serving:
60,000 +
Vegas-Loving Subscribers!
Attention Las Vegas Tourism Marketing and PR Professionals:
Please contact us at AccessVegas@AccessVegas.com regarding guaranteed inclusion of your releases in future issues.
Las Vegas Attractions
Jersey Boys Tickets – Click Here!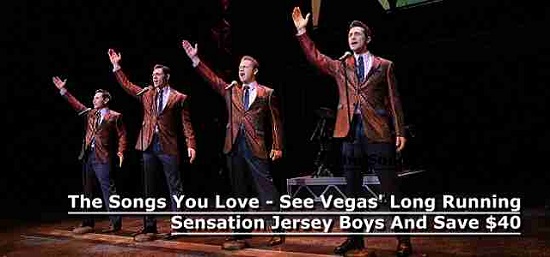 Jersey Boys Tickets – Click Here – $40 Off!
Hot Hotel Happenings – Save Big Now!
All Caesars Vegas Properties: Rates From $30!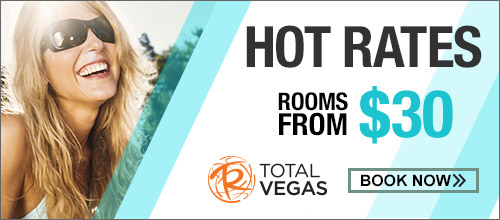 Newkirk's Notes And Members Mania
Hello From Las Vegas! – Newkirk's Notes and Members Mania is now part of our AccessVegas.com Premium Insiders Advantage, where we guarantee to answer premium subscribers questions professionally and share the help with fellow premium subscribers.
This and many other benefits are available to our Insiders Advantage subscribers. Please click here to view all benefits, including access to our exclusive "no coupon needed" Vegas Super Secret Specials Spreadsheet, which we guarantee will save you the cost of the membership.
(These are simply the latest which have been added to our list of hundreds of specials)!
Why don't you come on over and join us!

Ted Newkirk, Publisher
Editor: Rick Ziegler
Associate Editor, News Researcher, Concerts and Headliners: Amy Rayner-Cooley
Associate Editor: Rubi Monga
This Week's Top Tours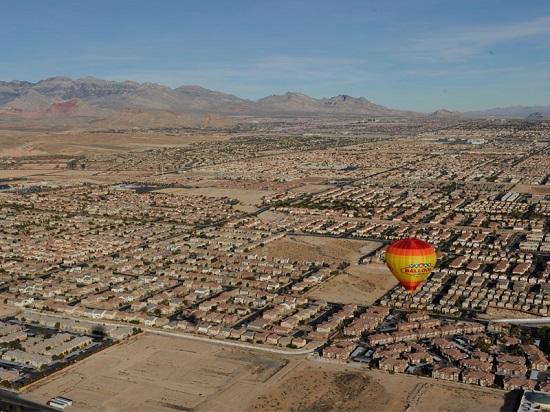 Absinthe Tickets – Click Now!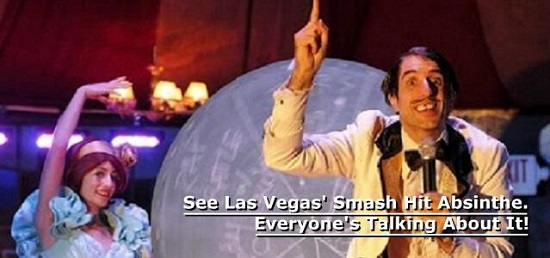 Absinthe Tickets – Save $20 – Click Now!
SHOWS – CONCERTS – HEADLINERS
Las Vegas Strip Headliner Mat Franco
Spotted At ABSINTHE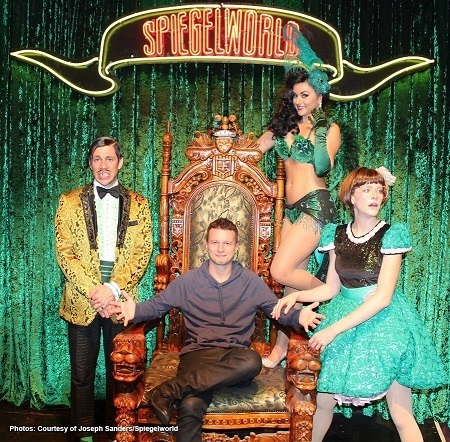 Magician Mat Franco stopped by ABSINTHE at Caesars Palace for the 10 p.m. performance on Sunday, November 1. The season 9 winner of AmericaÆs Got Talent and current headliner of MAT FRANCO – MAGIC REINVENTED NIGHTLY at The LINQ Hotel & Casino, met with The Gazillionaire, his assistant Joy Jenkins and the ôGreen Fairyö Melody Sweets for a photo following the show.
Bill Nye "The Science Guy" Spotted At Jersey Boys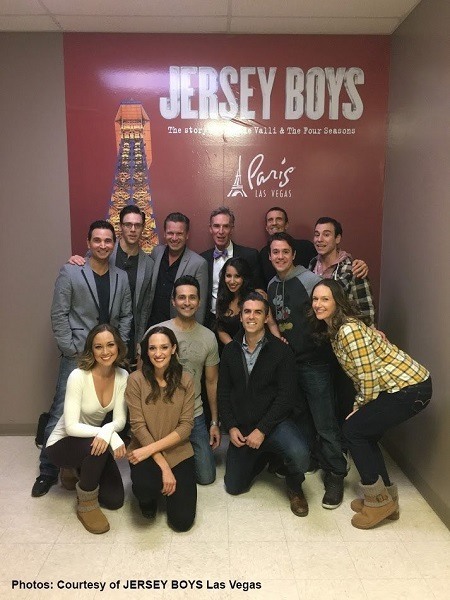 Bill Nye ôThe Science Guyö stopped by JERSEY BOYS at Paris Las Vegas on Wednesday, Nov. 4 for the 7 p.m. performance. The television host and educator met with JERSEY BOYS cast members following the show for a photo and to express his enjoyment of the production.
Don't Miss These Additional Stories:
Donny & Marie To Perform At Flamingo Through 2016
Book Donny And Marie Las Vegas Tickets Now
Final Dates For 'The Essential Diana Ross: Some Memories Never Fade'
Book Diana Ross Las Vegas Tickets Now
George Strait Releases New Album And Announces Las Vegas Concerts
Book George Strait Las Vegas Tickets Now
Lucky Britney Fans Receive Personal Notes From The Pop Princess
Book Britney Spears Las Vegas Tickets Now
Boyz II Men Sign 3 Year Residency Extension
Book Boyz II Men Las Vegas Tickets Now
David Lee Roth Had His Las Vegas Residency 15 Years Too Soon

(with video)


Country Music Is A Big Hit In Las Vegas

(with photos)
Vegas Dining, Drinking, And Dancing
Lydia Ansel Returns To Rockhouse
For Limited Engagement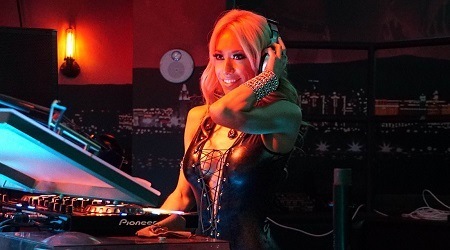 On Sunday, November 1, DJ and electric violin virtuoso Lydia Ansel came back to her limited engagement, after performing for U.S. troops in Guantanamo Bay, Cuba.
New Burger Debuts At Old Homestead Steakhouse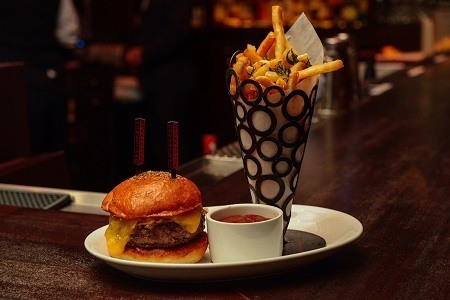 The only hamburger offering at the legendary steakhouse features 10 oz. of dry-aged Pat LaFrieda beef seared in an 800-degree, 50-year-old cast iron pan. The burger rests on a brioche bun toasted with foie gras butter, together with Tillamook aged cheddar cheese, caramelized onions and mustard aioli. The Old Homestead Burger, listed at $30, is offered with delectable duck fat fries and bourbon ketchup.
Don't Miss These Additional Stories:
Hotels, Casinos, And Gambling
Record Setting $2.5 Million Payout On The World Series Goes To Las Vegas Sports Bettor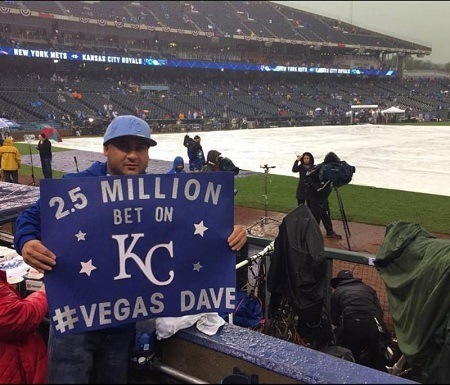 WHO: Dave Oancea, one of the most aggressive and successful future sports bettors in the gambling world, and World Series contenders the Kansas City Royals.
Don't Miss These Additional Stories:
Sinning In Sin City
Pot Tourism May Come To Las Vegas
If Restrictions Fade
Advertising Is Changing To Attract Patrons
To Nevada Brothels
Don't Miss These Additional Stories:
Las Vegas Airlines
FAA Zeros In on Allegiant Airline's Unsecured Tail Bolts
Don't Miss These Additional Stories:
Autumn Beings In November
How Do You Know It's Autumn In Las Vegas?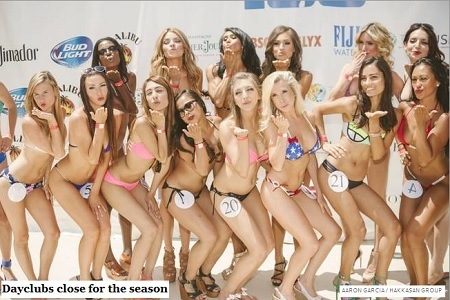 Don't Miss These Additional Stories:
Uber, Lyft, And Taxi Cabs
Hi friends! Rick "Ziggy" Ziegler here with some more ride-sharing news
Q: Can Uber/Lyft pick me up at my, or any, hotel?
A: YES! But…
One of the biggest challenges faced by both riders and drivers is WHERE on each hotel property you can request a ride, and get picked up.
About half of the hotels on The Strip allow Uber/Lyft to pick up riders in their main/front valet area. Simply go outside, fire up your app, and request a ride.
The other half of the hotels have not been as accommodating. Several hotels have designated areas where you can request a ride, and Uber/Lyft are mandated to only pick up riders at those specific locations.
This location could be a side entrance or a different valet than the one you entered when you checked in. It has been equally frustrating for everyone. Drivers can't find their riders. Riders can't find their drivers. Hotel staff continually redirecting drivers to another location.
Before you request a ride from Uber/Lyft from any hotel…
Ask a hotel staff member where the designated "ride sharing" pick up location is.
Be at, or very close, to that location BEFORE requesting the ride. There is usually very little room for a driver to sit and wait, and they will be asked to circle around again rather than blocking traffic.
Be patient when waiting for your driver. Traffic on and near The Strip is usually very busy, backed up, and the red lights take several minutes to change. You could be waiting 5 to 15 minutes for your driver.
To be 100% honest: For most Strip hotels, hailing a taxi cab

"IS"

going to be faster. It's getting cold outside, and you may not want to wait. Taxis are always staged and waiting at hotels. If you are traveling from one hotel to another hotel. I do recommend taking a taxi for faster service. More expensive? Most likely.
Uber questions? Email me at r.ziegler@AccessVegas.com
Featured Tour Video From Las Vegas
If this looks like fun, you need to add this adventure to your Las Vegas itinerary! Just north of Las Vegas, the stunning Valley Of Fire sits ready to enjoy. Starting around $220 per person (about what you'd lose gambling and spend on shopping, beer, and lunch for the day anyway), you and up to 6 friends will be picked up at your hotel, taken to the Valley Of Fire, get 3.5 hours of dune buggy time over this awesome desert terrain, and lunch and bottled water are included. Then, transport back to your hotel where you can shower up for your night on the town.
For more details, click over to our Valley Of Fire Buggy Tour
ALL tours listed on our AccessVegas.com tour page (link above) have been hand-selected. We only work with the top, most professional companies and operators who vow to give our readers a great experience! We can not recommend nor vouch for tours not listed on here in the newsletter or on our tour page. Questions? Our tour page lists phone contacts where tour experts are available for live help!
Latest Concerts Added This Week!
There is no better place to see your favorite acts then in Las Vegas! You're relaxed, can enjoy a fine meal, have some cocktails without the worry of driving, and no alarm is going to jar you awake all too early the next morning.
Carly Rae Jepsen

– December 30-January 2 Click for Tickets


Daniel Tosh

– January 15-16, 2016 Click for Tickets


Elton John

– January 19-31, 2016 Click for Tickets


Ron White

– February 12-13, 2016 Click for Tickets


Ray Romano & David Spade

– February 19, 2016 Click for Tickets


Jay Leno

– February 26, 2016 Click for Tickets


Kathy Griffin

– February 27, 2016 Click for Tickets


Stratosphere Pole Day

– March 4, 2016 Click for Tickets


NASCAR Xfinity Series: Boyd Gaming 300

– March 5, 2016 Click for Tickets


NASCAR Sprint Cup Series: Kobalt Tools 400

– March 6, 2016 Click for Tickets


Gabriel Iglesias

– March 18-19, 2016 Click for Tickets


Nick Swardson

– April 2, 2016 Click for Tickets


Ellie Goulding

– April 9, 2016 Click for Tickets


Sebastian Maniscalco

– April 22-23, 2016 Click for Tickets


Tracy Morgan

– May 6-7, 2016 Click for Tickets


Tim Allen

– May 14, 2016 Click for Tickets


Demi Lovato & Nick Jonas

– August 13, 2016 Click for Tickets


Black Sabbath

– September 17, 2016 Click for Tickets


Il Divo

– November 18, 2016 Click for Tickets
Top Tickets For United States Events
Did you know that we not only sell premium concert and event tickets for Las Vegas, but also for the entire United States as well? If you can't make it to Vegas, treat yourself to some great seats for something near you:
What We're Watching!
Vegas Videos You'll Enjoy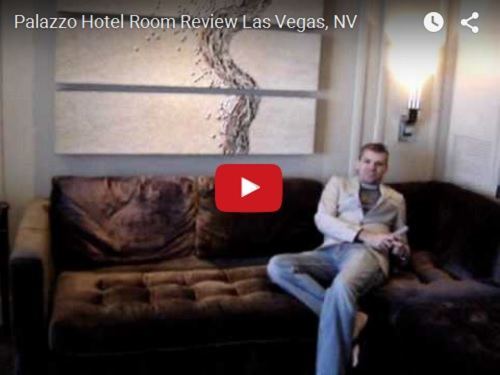 Palazzo Hotel Room Review Las Vegas, NV

– Super Great Hotels presents a review of the luxury suite at The Palazzo Hotel Las Vegas The Palazzo is a AAA five diamond luxury hotel located on the Las Vegas Strip between The Wynn and The Venetian. It is also close to Fashion Show Mall, Caesars Forum Shops, Sands Convention Center, and many other attractions.

Spring Mountain Ranch Tour – Las Vegas Nevada

– Spring Mountain Ranch State Park is located within the Red Rock Canyon National Conservation Area, about 22 miles west of the Las Vegas Strip. Springs from these mountains provided water for Paiute Indians, which later brought settlers to the area during the 1800's. This 520 acre oasis was developed into a combination working ranch and luxury retreat by a string of owners, which included eccentric billionaire Howard Hughes. Address: 6375 Highway 159 Blue Diamond, NV 89004

Las Vegas Tours

1970's History Of Las Vegas

– Elvis, Liberace, Hunter S. Thompson, the mob and more. Great 6 minute retrospective.
Hot Hotel Happenings – Save Big Now!
All Caesars Vegas Properties: Rates From $30!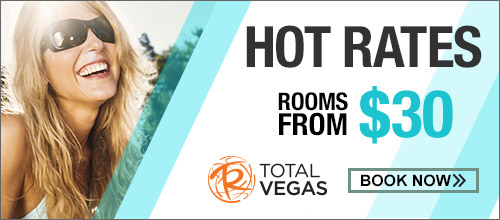 Save Big As A Premium AccessVegas.com Insider!
You're enjoying our complimentary Insider Vibe Newsletter. Did you know we offer more? More Vegas Savings? More Vegas Help? More Vegas Advantage?
For about the price of a cup of coffee each month, you have full access to:
Vegas Super Secret Specials Spreadsheet

(list) of hundreds of "No Coupon Needed" Vegas casino food and drink specials. Want a sample? See just a few of the deals we've added in the past week: Hot New Vegas Food/Drink Specials Just Added

Our "Your Guy In Vegas" Feature

– Got a Vegas question? Instead of spending too much time looking up information you might not be certain about, fire it to us! We live here, we know Las Vegas, and we'll give you a professional answer. (Some restrictions apply).

Members Mania!

– We share the answers to great Vegas questions with all of our Premium Members, helping everyone who pitches in with a premium membership. Plus great visitor feedback that you can learn from.

The True Inside Scoop

– AccessVegas.com CEO Ted Newkirk has been writing "Newkirk's Notes" for upwards of two decades, giving members the true inside guide to everything that is going on in Las Vegas. Valuable information from someone in the know to save you time and money!
We love to hear from you, and value your feedback!
Here's how to participate:
Want to comment on a current reader post? Use the comment box on that particular web page. Many of the stories we post also have comment boxes at the end of the story. Make your voice heard!
Drop us an email at AccessVegas@AccessVegas.com – We read them all!
Call our
recorded comment line at 702-507-0055. We listen to every call.
Link To Us! – Have a home page, web page, or blog? Link to us, and give yourself and your friends a quick link to find us from your site. Simply link to http://www.accessvegas.com and name the link Access Vegas!
RSS Feed – We now have an RSS/XML feed! Most RSS programs let you visit AccessVegas.com and automatically pull the feed. For those who want to enter it manually, the feed is:
http://www.accessvegas.com/xml/whats-hot.xml
Share the info: Click to Email this newsletter to a friend!
For comments or questions regarding our content or this newsletter write us at AccessVegas@AccessVegas.com.
New to the list? See our Newsletter Archives for back issues and subscription info. Don't hesitate to forward this newsletter to friends and associates.
All contents copyright 2014 Ted Newkirk. All Rights Reserved.
Hotel Rates Published Accurate At Time Of Publication
November 11, 2015 ISSN: 1529-2770 About Us Privacy Policy
Physical Address: 3565 Las Vegas Blvd. South #411, Las Vegas, NV 89109
No related links found