Our Readership
Proudly Serving:
60,000 +
Vegas-Loving Subscribers!
Attention Las Vegas Tourism Marketing and PR Professionals:
Please contact us at AccessVegas@AccessVegas.com regarding guaranteed inclusion of your releases in future issues.
Deals From Vegas And
Around The Internet
This Week's Top Tours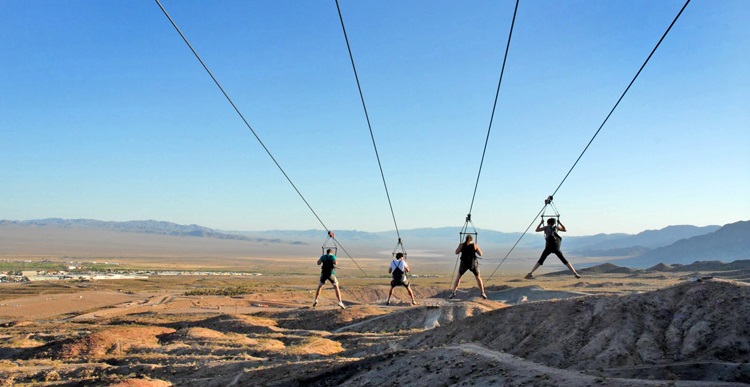 Absinthe Tickets – Click Now!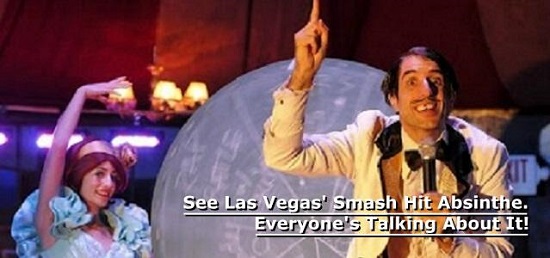 Newkirk's Notes And Members Mania
Hello From Las Vegas! – Newkirk's Notes and Members Mania is now part of our AccessVegas.com Premium Insiders Advantage, where we guarantee to answer premium subscribers questions professionally and share the help with fellow premium subscribers.
This and many other benefits are available to our Insiders Advantage subscribers. Please click here to view all benefits, including access to our exclusive "no coupon needed" Vegas Super Secret Specials Spreadsheet, which we guarantee will save you the cost of the membership.
(These are simply the latest which have been added to our list of hundreds of specials)!
Why don't you come on over and join us!

Ted Newkirk, Publisher
Editor: Rick Ziegler
Associate Editor, News Researcher, Concerts and Headliners: Amy Rayner-Cooley
Las Vegas Attractions
Las Vegas Shows
Members Of Pop Band R5 Spotted At ABSINTHE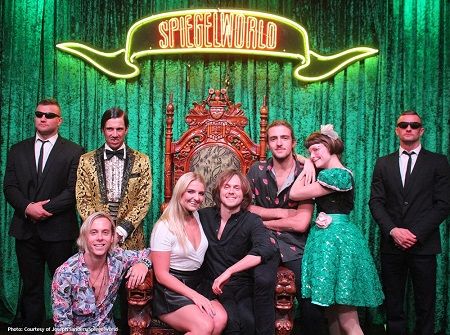 Rocky Lynch, Riker Lynch, Rydel Lynch and Ellington Ratlif of the pop rock band, R5, were spotted attending the hit show ABSINTHE at Caesars Palace on Wednesday, August 10. The band members took in ABSINTHE's outlandish acts and hilarious antics during the 8 p.m. performance. Following the show, the talented band members met with The Gazillionaire, his raucous assistant Joy Jenkins and security detail for a photo and to express their enjoyment of the show. The young rockers even took to Instagram to share their appreciation, sharing, a photo of the ABSINTHE sign located in the Roman Plaza captioned with, "Just saw @absinthe_vegas!!! Absolutely amazing show! #AbsintheVegas."
Don't Miss These Additional Stories:
Las Vegas Headliners
How Good Is Britney's Revamped "Piece Of Me" Show?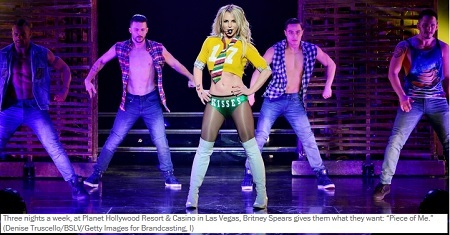 Enter Sweepstakes To Win Trip To See Brooks & Dunn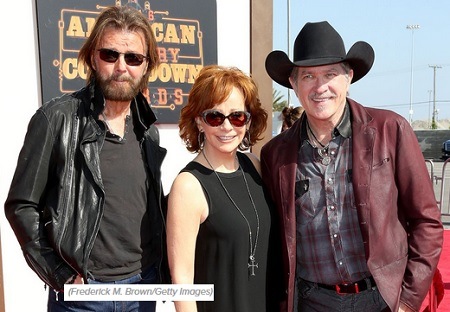 Mariah Carey's Billboards Banned As Too Sexy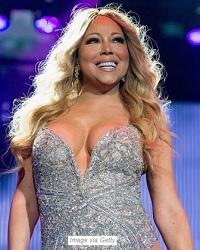 Wayne Newton Likes Las Vegas To Be Classy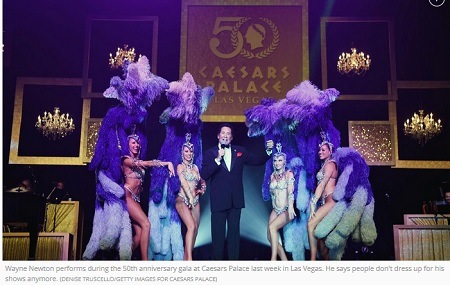 Don't Miss These Additional Stories:
Las Vegas Tours And Attractions
See The Limited-Time Display Of First Officer's Items At Titanic: The Artifact Exhibition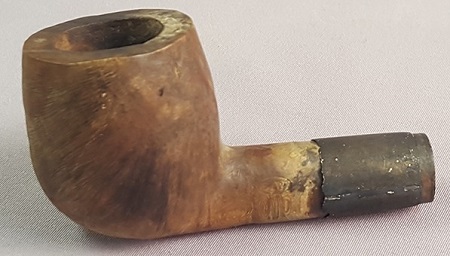 In commemoration of the 31st anniversary of the discovery of RMS Titanic's wreck site, six personal possessions belonging to First Officer William Murdoch will be on display for a limited time at Titanic: The Artifact Exhibition inside Luxor Hotel and Casino starting Sept. 1. The artifacts, which will be on exhibit in Las Vegas through October before heading to the Orlando Exhibition, have only been available for public viewing once in 2012.
Don't Miss These Additional Stories:
Las Vegas Sports
Las Vegas Hotels
Binion's Celebrates 65th Anniversary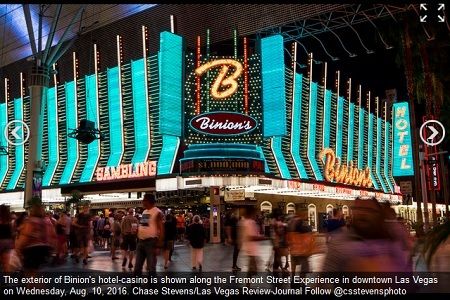 Don't Miss These Additional Stories:
Las Vegas Housing And Real Estate
Latest Concerts Added This Week!
There is no better place to see your favorite acts then in Las Vegas! You're relaxed, can enjoy a fine meal, have some cocktails without the worry of driving, and no alarm is going to jar you awake all too early the next morning.
Top Tickets For United States Events
Did you know that we not only sell premium concert and event tickets for Las Vegas, but also for the entire United States as well? If you can't make it to Vegas, treat yourself to some great seats for something near you:
What We're Watching!
Vegas Videos You'll Enjoy
Video – Living In Las Vegas #278 – Pick Your Poison 04: Favorite Downtown Hotel, Steak Restaurant, Best Blackjack, And Fancy Bar In Las Vegas

– Downtown Hotel, Steak Restaurant, Best Blackjack, Fancy Cocktail Bar. Viewer Intro by Glenn Santa! LISTENER EMAIL: Public transportation revisited. REAL QUICK STORIES: Send your Intro Video, RAIN(!), $10.7M jackpot, HADOM list, Best Caesar salad. LIVE CHAT QUESTIONS: Favorite part of the strip, Favorite non-strip casino. HAVE A DRINK ON ME.

Las Vegas Commercial – 1989

– Old Las Vegas commercial from 1989. Song: "Las Vegas – The American Way To Play"

Mandalay Bay Resort And Casino

– At the south end of the famous Las Vegas Strip sits the sprawling 60-acre tropical-themed Mandalay Bay Resort & Casino attracting leisure travelers looking for some sun, fun and gambling. This Las Vegas hotels facilities are seemingly limitless and include an 11-acre inland beach and pool complex, a 135,000-square-foot casino, a four level Convention Center, sprawling health spas and a theater that hosts Broadway productions and world-class entertainers. In short, Mandalay Bay has enough services, amenities and entertainment that guests need never leave the complex.
Featured Tour Video From Las Vegas
If this looks like fun, you need to add this adventure to your Las Vegas itinerary! Just north of Las Vegas, the stunning Valley Of Fire sits ready to enjoy. Starting around $220 per person (about what you'd lose gambling and spend on shopping, beer, and lunch for the day anyway), you and up to 6 friends will be picked up at your hotel, taken to the Valley Of Fire, get 3.5 hours of dune buggy time over this awesome desert terrain, and lunch and bottled water are included. Then, transport back to your hotel where you can shower up for your night on the town.
ALL tours listed on our AccessVegas.com tour page (link above) have been hand-selected. We only work with the top, most professional companies and operators who vow to give our readers a great experience! We can not recommend nor vouch for tours not listed on here in the newsletter or on our tour page. Questions? Our tour page lists phone contacts where tour experts are available for live help!
Save Big As A Premium AccessVegas.com Insider!
You're enjoying our complimentary Insider Vibe Newsletter. Did you know we offer more? More Vegas Savings? More Vegas Help? More Vegas Advantage?
For about the price of a cup of coffee each month, you have full access to:
Vegas Super Secret Specials Spreadsheet

(list) of hundreds of "No Coupon Needed" Vegas casino food and drink specials. Want a sample? See just a few of the deals we've added in the past week: Hot New Vegas Food/Drink Specials Just Added

Our "Your Guy In Vegas" Feature

– Got a Vegas question? Instead of spending too much time looking up information you might not be certain about, fire it to us! We live here, we know Las Vegas, and we'll give you a professional answer. (Some restrictions apply).

Members Mania!

– We share the answers to great Vegas questions with all of our Premium Members, helping everyone who pitches in with a premium membership. Plus great visitor feedback that you can learn from.

The True Inside Scoop

– AccessVegas.com CEO Ted Newkirk has been writing "Newkirk's Notes" for upwards of two decades, giving members the true inside guide to everything that is going on in Las Vegas. Valuable information from someone in the know to save you time and money!
We love to hear from you!
Here's how to participate:
Link To Us! – Have a home page, web page, or blog? Link to us, and give yourself and your friends a quick link to find us from your site. Simply link to http://www.accessvegas.com and name the link Access Vegas!
Share the info: Click to Email this newsletter to a friend!
For comments or questions regarding our content or this newsletter write us at AccessVegas@AccessVegas.com.
August 31, 2016 ISSN: 1529-2770About UsPrivacy Policy
Physical Address: 3565 Las Vegas Blvd. South #411, Las Vegas, NV 89109
No related links found