Newkirk's Notes: The Boss Speaks…
Newkirk's Notes are comments and insight from AccessVegas.Com publisher and 20+ year Las Vegas resident Ted Newkirk:

Hello From Las Vegas!Newkirk's Notes is now part of our is now part of our AccessVegas.com Premium Insiders Advantage. Click the link to learn all about how you can get our super-exclusive "no coupon needed" list of Las Vegas casino food and drink specials, professional answers to your Vegas questions, and the inside scoop on Las Vegas from me and my staff.



Associate Editor / News Researcher: Rick Ziegler
Concerts, Headliners, Special Events: Puneet Adobe
Hot Hotel Happenings- Save Big Now!
Save Big As A Premium AccessVegas.com Insider!

You're enjoying our complimentary Insider Vibe Newsletter. Did you know we offer more? More Vegas Savings? More Vegas Help? More Vegas Advantage?
Join Our Premium Insider Advantage Club!
For about the price of a cup of coffee each month, you have full access to:
Find Out More and Sign Up Now!
This Week's Top Tours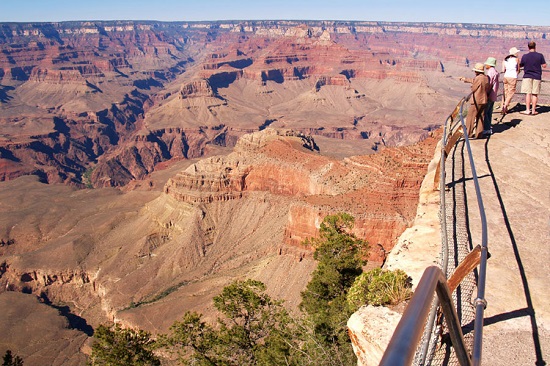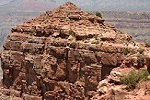 Explore the REAL West: Lake Mead, Hoover Dam, Grand Canyon Skywalk, Native American Points, Western Ranch, and More!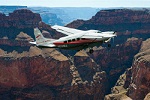 Experience The Grand Canyon via Plane, Helicopter, (optional), and a Bar-B-Que! A true southwest experience!
Featured Tour Video From Las Vegas

You can book this amazing flight now and save $21! Neon Nights Air Tour
ALL tours listed on our AccessVegas.com tour page (link above) have been hand-selected. We only work with the top, most professional companies and operators who vow to give our readers a great experience! We can not recommend nor vouch for tours not listed on here in the newsletter or on our tour page. Questions? Our tour page lists phone contacts where tour experts are available for live help!
Las Vegas Shows, Concerts, And Headliners,
Dining, Drinking, and Dancing
Carson Kitchen Downtown Las Vegas Debuts New Rooftop Patio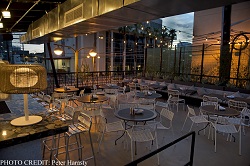 Celebrity Chef Kerry Simon's most recent restaurant endeavor, Carson Kitchen, has introduced a new rooftop dining and bar experience at 124 South 6th St. in Downtown Las Vegas.
The 910-square-foot, garden-style rooftop patio expands upon the vibrant vibe of the main dining room below, inviting guests to socialize and celebrate with skyline views of Las Vegas' burgeoning downtown area. The patio offers seating for up to 30 guests at fully-waited tables along with an additional 10 seats at the expansive granite bar. Carson Kitchen's full food menu is available for purchase on the patio to accompany an array of signature cocktails, small-batch American beers and globally-inspired wines.
Las Vegas Tours And Attractions
Get Up-Close-And-Personal At Shark Reef Aquarium With New Animal Encounter Experiences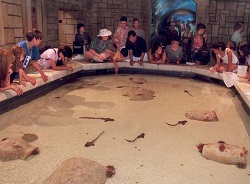 Shark Reef Aquarium at Mandalay Bay Resort and Casino invites guests to abandon their day jobs and get their feet (or in this case, hands) wet as a guest Aquarist with three new experiential programs. Aptly titled Animal Encounters, the program takes participants behind-the-scenes to assist in feeding the Aquarium's most-admired residents including stingrays, green sea turtles and zebra sharks.
á
Batman Laser Challenge Brings Gotham City To The Adventuredome At Circus Circus Las Vegas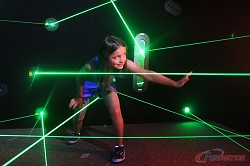 The Batman Laser Challenge at The Adventuredome at Circus Circus Las Vegas invites guests to test their inner Super Hero with a fun, physical and mental workout. Using speed and strategy to beat the clock, would-be crime fighters can choose between two experiences, each brought to life with radiating wall-to-wall lasers, fog and themed audio tracks to guide or hinder the racer as they attempt to complete the mission. The five-acre theme park has teamed up with SimEx-Iwerks which, in partnership with Warner Bros. and DC Comics, has created this first-ever Batman themed laser maze.
Las Vegas Hotels, Motels, And Casinos
The Linq Las Vegas
The LINQ Continues Popular Tuesday BLOQ PARTY With New Offers For Locals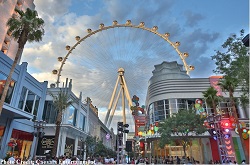 Tourists and locals alike will continue to have Tuesday nights to look forward to at The LINQ BLOQ Party. Every Tuesday locals with a Nevada ID receive 30% off High Roller tickets, plus a complimentary drink at the Sky Lounge. Everyone is invited to the best locals party on the Strip to celebrate, taste, shop, wander, explore and take advantage of great deals at many of the popular venues located at The LINQ, Caesars Entertainment's open-air shopping, dining and entertainment promenade.
More Las Vegas News
Latest Concerts Added This Week!
There is no better place to see your favorite acts then in Las Vegas! You're relaxed, can enjoy a fine meal, have some cocktails without the worry of driving, and no alarm is going to jar you awake all too early the next morning.
Las Vegas Holidays And Events
What We're Watching! Vegas Videos You'll Enjoy
Popeye By Renowned Artist Jeff Koons – Wynn Las Vegas welcomes Popeye by acclaimed American artist Jeff Koons, as part of the resort's continued appreciation and commitment to public art. At 6 feet 5 inches tall and more than 2,000-pounds, the mirror-polished stainless steel Popeye stands proudly in the Wynn Esplanade. Viewing is free to the public and the display is indefinite.
Britney Spears Costume Designer Marco Marco – Interviewed backstage at her show at Planet Hollywood. Plenty of highlights and features from the show for those wondering if they'd like to check it out!



Britney Spears Las Vegas
Red Rock Serenade August 2014 On PBS – Take a cinematic journey through the breathtaking scenery of the American West's red rock country. From Zion to Canyonlands, Capitol Reef to Grand Canyon National Parks, take a cinematic journey through the American West's breathtaking red rock country. Video is an excerpt of a PBS special airing this month.
Members Mania
Members Mania is now part of our AccessVegas.com Premium Insiders Advantage, where we guarantee to answer premium subscribers questions professionally and share the help with fellow premium subscribers. This and
many other benefits are available to our Insiders Advantage subscribers. Please click here to view all benefits, including access to our exclusive Vegas Super Secret Specials Spreadsheet, which we guarantee will save you the cost of the membership!


We love to hear from you, and value your feedback! Here's how to participate:
Link To Us!– Have a home page, web page, or blog? Link to us, and give yourself and your friends a quick link to find us from your site. Simply link to http://www.accessvegas.com and name the link Access Vegas!
RSS Feed – We now have an RSS/XML feed! Most RSS programs let you visit AccessVegas.com and automatically pull the feed. For those who want to enter it manually, the feed is:
http://www.accessvegas.com/xml/whats-hot.xml
Share the info: Click to Email this newsletter to a friend!
For comments or questions regarding our content or this newsletter write us at
AccessVegas@AccessVegas.com
New to the list? See our Newsletter Archives for back issues and subscription info. Don't hesitate to forward this newsletter to friends and associates.
All contents copyright 2014 Ted Newkirk. All Rights Reserved.
Hotel Rates Published Accurate At Time Of Publication
August 20, 2014 ISSN: 1529-2770 About Us Privacy Policy
Physical Address: 3565 Las Vegas Blvd. South #411, Las Vegas, NV 89109
No related links found