Our Readership
Proudly Serving:
60,000 +
Vegas-Loving Subscribers!
Attention Las Vegas Tourism Marketing and PR Professionals:
Please contact us at AccessVegas@AccessVegas.com regarding guaranteed inclusion of your releases in future issues.
Featured Shows
Las Vegas Attractions
Newkirk's Notes And Members Mania
Hello From Las Vegas! – Newkirk's Notes and Members Mania is now part of our AccessVegas.com Premium Insiders Advantage, where we guarantee to answer premium subscribers questions professionally and share the help with fellow premium subscribers.
This and many other benefits are available to our Insiders Advantage subscribers. Please click here to view all benefits, including access to our exclusive "no coupon needed" Vegas Super Secret Specials Spreadsheet, which we guarantee will save you the cost of the membership.
(These are simply the latest which have been added to our list of hundreds of specials)!
Why don't you come on over and join us!



Ted Newkirk, Publisher
Editor: Rick Ziegler
Associate Editor, News Researcher, Concerts and Headliners: Amy Rayner-Cooley
Associate Editor: Rubi Monga
All Caesars Vegas Properties
Rates From $35!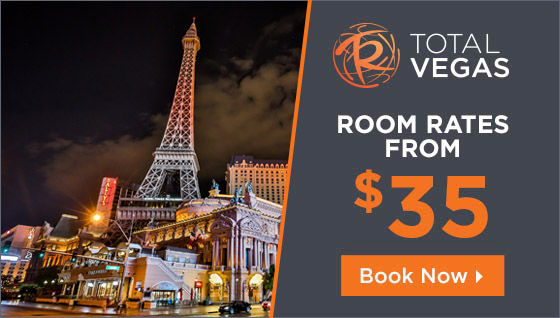 This Week's Top Tours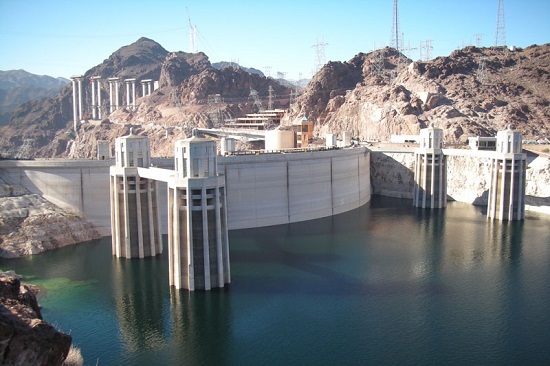 Featured Tour Video From Las Vegas
You can book this amazing flight now and save $21! Neon Nights Air Tour
ALL tours listed on our AccessVegas.com tour page (link above) have been hand-selected. We only work with the top, most professional companies and operators who vow to give our readers a great experience! We can not recommend nor vouch for tours not listed on here in the newsletter or on our tour page. Questions? Our tour page lists phone contacts where tour experts are available for live help!
Shows – Concerts – Headliners
Laganja Estranja Spotted At ABSINTHE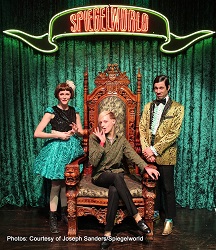 Laganja Estranja, contestant on season six of RuPaulÆs Drag Race, stopped by ABSINTHE at Caesars Palace for the 8 p.m. performance on July 22. The reality TV star met with The Gazillionaire and his assistant Joy Jenkins following the show for a photo.

Absinthe Las Vegas
Don't Miss These Additional Stories:
August In Las Vegas
Kabuki Spectacle Debuts At Bellagio Fountains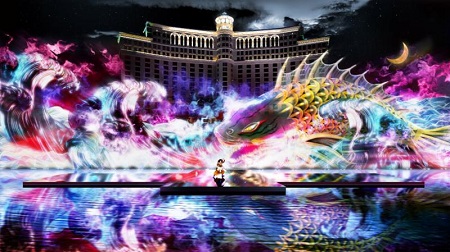 The traditional Japanese talent of Kabuki will debut around the Vegas Strip inside a never-before-seen spectacle this August. Bigger-than-existence animations and stunning water choreography will provide a remarkable rendition of Kabuki masterpiece Koi Tsukami or "Fight with a Carp" as an enormous fish and turbulent ocean are forecasted to the Fountains of Bellagio within an epic fight scene.
Enjoy S'more Treats At Trevi In August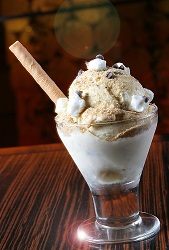 TREVI Italian Restaurant within the Forum Shops at Caesars will satisfy sweet urges with a couple of Pastry Chef Hank Sbraccia's faves in celebration of National S'mores Day on Monday, August 10, and National Blueberry Split Day on Tuesday, August 25.
See Rare Cherub Statue At Titanic: The Artifact Exhibition Before It's Too Late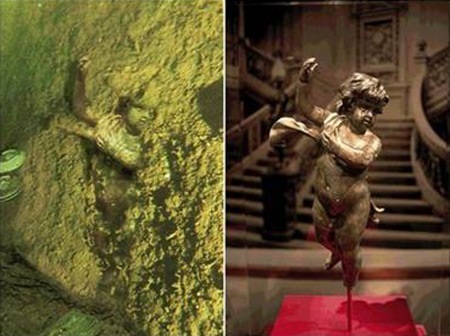 On Labor Day 2015, the only real cherub statue to be retrieved from the "Ship of Dreams" is going to be taken off its temporary display at Titanic: The Artifact Exhibition inside Luxor Hotel and Casino. Introduced for a restricted-time engagement, the bronze statue made its Vegas debut in February 2015 and it is the most recent artifact to become set up in nearly 2 years. Initially scheduled to be removed in March, the cherub's engagement was extended because of popular demand. Site visitors who purchase general admission tickets can get one further opportunity to begin to see the rare statue before its removal in the historic gallery.
August Specials At Shake Shack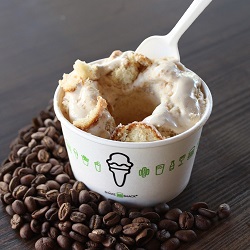 Shake Shack has made a special ideal for placing a little pep in your step (and also to help you stay cool obviously!) throughout the last dog days of summer time.
Cocktail Of The Month Program
At Caesars Entertainment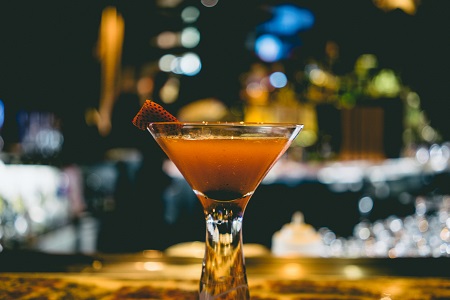 Experience a taste of what is new in the realm of mixology with Caesars Entertainment's Cocktail of the Month Program, debuting August 1. Every month, cocktail connoisseurs will have the chance to test new masterpieces through the city without emptying your wallet. Visitors can experience The Maestro at Bound by Salvatore in The Cromwell for $12 through the month of August.
Don't Miss These Additional Stories:
Las Vegas Dining
New Decadent Items Added To Menu
At Bacchanal Buffet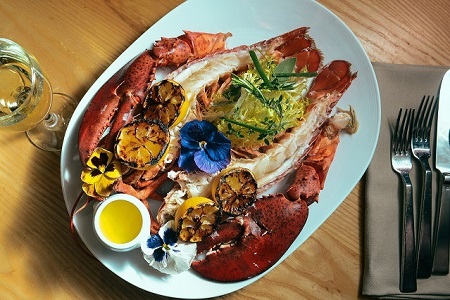 Las VegasÆ top buffet, Bacchanal Buffet at Caesars Palace, is presenting visitors with many more possibilities to raise their buffet experience with the addition of whole market-fresh fish, lobster and caviar to the more than 500 dish deep menu.
Edge Steakhouse Expands To Westgate Las Vegas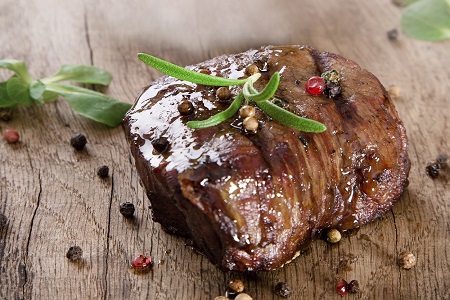 Westgate Las Vegas Resort & Casino has introduced the grand opening of their latest fine dining restaurant, Edge Steakhouse. Featuring a cutting-edge, modern twist around the traditional steakhouse and helmed by award-winning Chef Nick Lees, Edge Steakhouse opened its doors July 28.
Don't Miss These Additional Stories:
Absinthe Tickets – Click Now!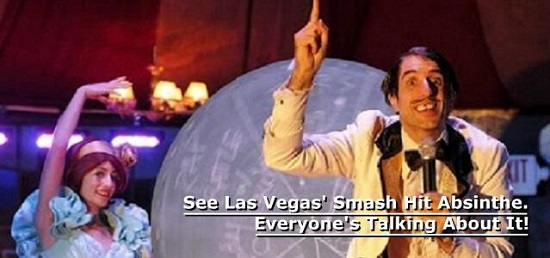 Absinthe Tickets – Save $20 – Click Now!
More Las Vegas News
Latest Concerts Added This Week!
There is no better place to see your favorite acts then in Las Vegas! You're relaxed, can enjoy a fine meal, have some cocktails without the worry of driving, and no alarm is going to jar you awake all too early the next morning.
Top Tickets For United States Events
Did you know that we not only sell premium concert and event tickets for Las Vegas, but also for the entire United States as well? If you can't make it to Vegas, treat yourself to some great seats for something near you:
What We're Watching!
Vegas Videos You'll Enjoy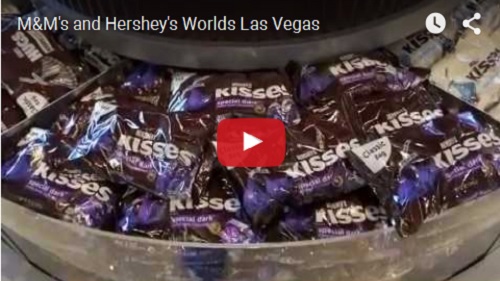 M&M's and Hershey's Worlds Las Vegas – Visitors to Las Vegas with a sweet tooth may want to visit M&M's World and new Hershey's Chocolate World on Las Vegas Boulevard. The two stores are almost across the street with one another and both are worth a visit.

Bacchanal Buffet At Caesars Palace 2nd Anniversary – Named "Best Buffet" by USA Today, Bacchanal Buffet at Caesars Palace continues to push boundaries and add to its already impressive list of achievements, including recently welcoming its two millionth guest and introducing several new menu items.

"Treasure Island The Adventure Begins" Television Special – This 47 minute movie aired as a NBC special in 1994 and was later sold on VHS at the Treasure Island Hotel. This program was produced to celebrate the opening of the resort in Las Vegas. In 1994 Las Vegas was in the height of catering to families and the film definitely makes that clear. The cast chews through the scenery at times and Steve Wynn makes several appearances.
Save Big As A Premium AccessVegas.com Insider!
You're enjoying our complimentary Insider Vibe Newsletter. Did you know we offer more? More Vegas Savings? More Vegas Help? More Vegas Advantage?
Join Our Premium Insider Advantage Club!
For about the price of a cup of coffee each month, you have full access to:
Vegas Super Secret Specials Spreadsheet (list) of hundreds of "No Coupon Needed" Vegas casino food and drink specials. Want a sample? See just a few of the deals we've added in the past week: Hot New Vegas Food/Drink Specials Just Added
Our "Your Guy In Vegas" Feature – Got a Vegas question? Instead of spending too much time looking up information you might not be certain about, fire it to us! We live here, we know Las Vegas, and we'll give you a professional answer. (Some restrictions apply).
Members Mania! – We share the answers to great Vegas questions with all of our Premium Members, helping everyone who pitches in with a premium membership. Plus great visitor feedback that you can learn from.
The True Inside Scoop – AccessVegas.com CEO Ted Newkirk has been writing "Newkirk's Notes" for upwards of two decades, giving members the true inside guide to everything that is going on in Las Vegas. Valuable information from someone in the know to save you time and money!
Find Out More and Sign Up Now!
We love to hear from you, and value your feedback!
Here's how to participate:
Want to comment on a current reader post? Use the comment box on that particular web page. Many of the stories we post also have comment boxes at the end of the story. Make your voice heard!
Drop us an email at AccessVegas@AccessVegas.com – We read them all!
Call our recorded comment line at 702-507-0055. We listen to every call.
Link To Us! – Have a home page, web page, or blog? Link to us, and give yourself and your friends a quick link to find us from your site. Simply link to http://www.accessvegas.com and name the link Access Vegas!
RSS Feed – We now have an RSS/XML feed! Most RSS programs let you visit AccessVegas.com and automatically pull the feed. For those who want to enter it manually, the feed is:
http://www.accessvegas.com/xml/whats-hot.xml
Share the info: Click to Email this newsletter to a friend!
For comments or questions regarding our content or this newsletter write us at AccessVegas@AccessVegas.com
New to the list? See our Newsletter Archives for back issues and subscription info. Don't hesitate to forward this newsletter to friends and associates.
All contents copyright 2014 Ted Newkirk. All Rights Reserved.
Hotel Rates Published Accurate At Time Of Publication
August 5, 2015 ISSN: 1529-2770About Us Privacy Policy
hysical Address: 3565 Las Vegas Blvd. South #411, Las Vegas, NV 89109
No related links found