Our Readership
Proudly Serving:
60,000 +
Vegas-Loving Subscribers!
Attention Las Vegas Tourism Marketing and PR Professionals:
Please contact us at AccessVegas@AccessVegas.com regarding guaranteed inclusion of your releases in future issues.
Featured Shows
Las Vegas Attractions
All Caesars Vegas Properties
Rates From $35!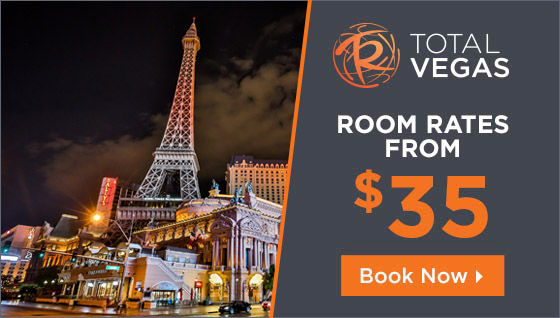 This Week's Top Tours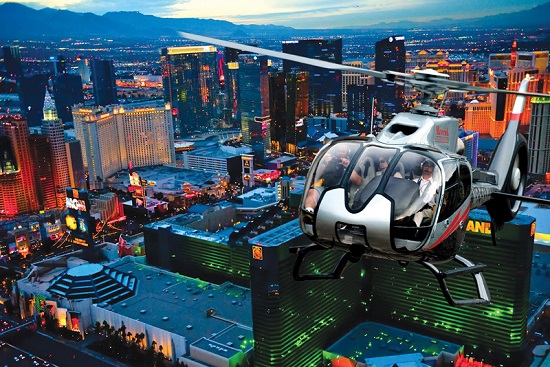 Featured Tour Video From Las Vegas
if this looks like fun, you need to add this adventure to your Las Vegas itinerary! Just north of Las Vegas, the stunning Valley Of Fire sits ready to enjoy. Starting around $220 per person (about what you'd lose gambling and spend on shopping, beer, and lunch for the day anyway), you and up to 6 friends will be picked up at your hotel, taken to the Valley Of Fire, get 3.5 hours of dune buggy time over this awesome desert terrain, and lunch and bottled water are included. Then, transport back to your hotel where you can shower up for your night on the town.
For more details, click over to our Valley Of Fire Buggy Tour
ALL tours listed on our AccessVegas.com tour page (link above) have been hand-selected. We only work with the top, most professional companies and operators who vow to give our readers a great experience! We can not recommend nor vouch for tours not listed on here in the newsletter or on our tour page. Questions? Our tour page lists phone contacts where tour experts are available for live help!
ABSINTHE
Aerosmith's Steven Tyler Spotted At ABSINTHE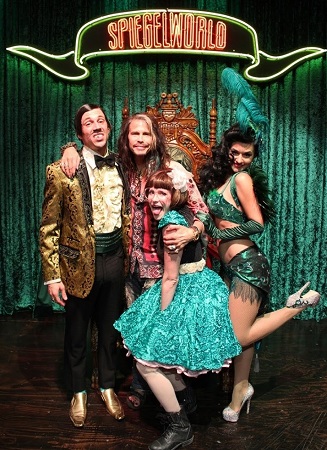 Aerosmith frontman Steven Tyler stopped by ABSINTHE at Caesars Palace for the 10 p.m. performance on August 2. The singer, in Las Vegas for the band's recent performance at the MGM Grand Garden Arena, met with The Gazillionaire and the raucous cast post-show for a photo.

Absinthe Las Vegas
Actors Bob Saget, Jennifer Finnigan, And Jonathan Silverman Spotted At ABSINTHE
There was a full house when a bevy of acting legends stopped by ABSINTHE at Caesars Palace for the 10 p.m. performance on August 21. Full House's Bob Saget, Tyrant's Jennifer Finnigan and Jonathan Silverman of Weekend at Bernie's fame met with The Gazillionaire, his assistant Joy Jenkins and the ôGreen Fairyö Melody Sweets after the show for a photo.
Absinthe Tickets – Click Now!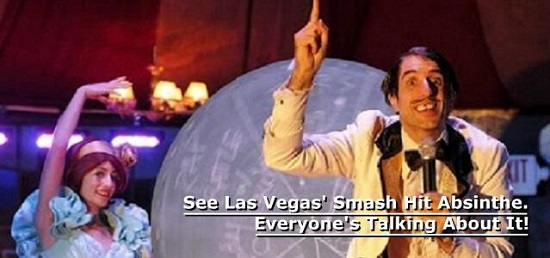 Absinthe Tickets – Save $20 – Click Now!
Dining And Drinking
Enjoy Happy Hour Beverage And Dining Specials With Caesars Entertainment Las Vegas Resorts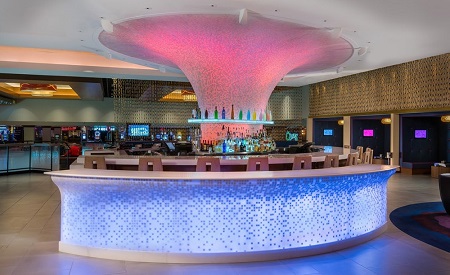 Celebrate the best hour of the day with Caesars Entertainment Las Vegas Resorts and enjoy a variety of beverage and dining Happy Hour options.
Downtown Las Vegas' Carson Kitchen Sizzles With New Seasonal Menu Offerings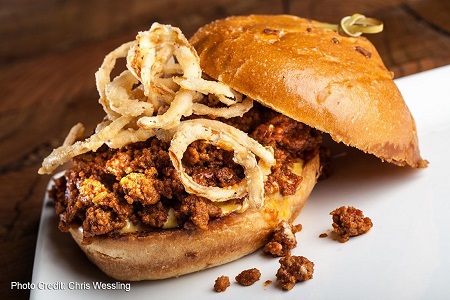 Celebrity ôRock æn' Roll Chefö Kerry Simon's award-winning Downtown Vegas restaurant, Carson Kitchen, features a range of new menu choices starting in mid-August.
Experience Unprecedented Views of the Bellagio Fountains With Lake-Side Lunch And Brunch At Lago By Julian Serrano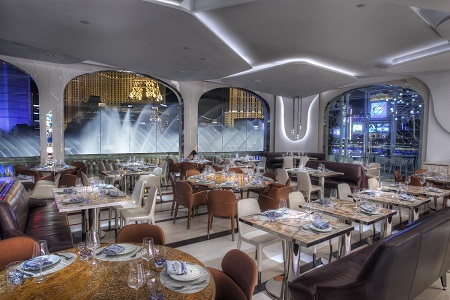 Lago by Julian Serrano, the highly acclaimed Italian small plates concept that first showed in April at Bellagio Resort & Casino, will introduce lunch and brunch encounters to be enjoyed with unequalled sights of the legendary Fountains of Bellagio. James Beard Award-winning Chef Julian Serrano has re-conceptualized his celebrated quality recipes for a light and scrumptious approach to daytime dining.
Seasonal Burger Menu Available At Hard Rock's Mr. Lucky's And The Ainsworth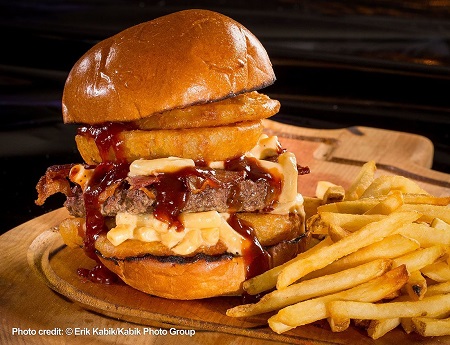 A couple of Hard Rock Hotel & Casino's favorite dining locations, Mr. Lucky's CafÚ and also The Ainsworth, launch a brand new Seasonal Burger Tour menu featuring four methods to the standard hamburger blues, currently available through Fall 2015.
Don't Miss These Additional Stories:
Latest Concerts Added This Week!
There is no better place to see your favorite acts then in Las Vegas! You're relaxed, can enjoy a fine meal, have some cocktails without the worry of driving, and no alarm is going to jar you awake all too early the next morning.
Top Tickets For United States Events
Did you know that we not only sell premium concert and event tickets for Las Vegas, but also for the entire United States as well? If you can't make it to Vegas, treat yourself to some great seats for something near you:
What We're Watching!
Vegas Videos You'll Enjoy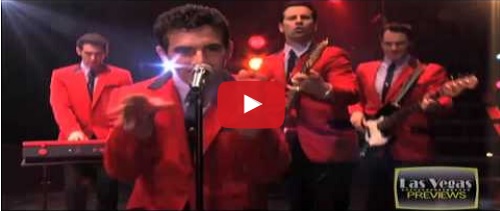 Las Vegas Broadway-Style Show Previews – This month on Las Vegas Previews: get ready to get rocked in the high-octane musical featuring the greatest songs of the 80s, ROCK OF AGES. Other shows include: Absinthe, Blue Man Group, Jersey Boys, Million Dollar Quartet. Seeing a major production like a Broadway Show in Las Vegas is even bigger and better than New York. Over the years, many Vegas showrooms have been built out especially for the shows in question and really take the production over the top!

Absinthe Las Vegas
Jersey Boys Las Vegas


Valley Of Fire State Park White Dome Loop Trail Hike – White Domes are sandstone formations with brilliant contrasting colors and a one-mile hike. The White Domes Trail is a moderate loop that combines sweeping desert vistas, a slot canyon, colors galore, windows, caves and a historic movie site. The White Domes area was the location for the 1966 movie The Professionals. This western, starring Lee Marvin, Burt Lancaster and Claudia Cardinale was typical of the 1960s western genre. It was also responsible for the development of the road and access to this remarkable area. The remains of the site include a small portion of the wall of the hacienda.

Jerry Lewis Telethon – Scenes Of 1976 – Frank Sinatra, Buddy Rich, Tony Bennett, And More – We present to you some memories from the Famous Telethon 1976. Frank Sinatra, Tony Bennett, Buddy Rich, Sam Butera, and much more. The Jerry Lewis Telethon is unfortunately no longer with us even though Jerry, a long-time Las Vegas resident, is still alive and well. Originating from Las Vegas for much of the decades long run, here's some footage from the vintage years of the telethon.
Save Big As A Premium AccessVegas.com Insider!
You're enjoying our complimentary Insider Vibe Newsletter. Did you know we offer more? More Vegas Savings? More Vegas Help? More Vegas Advantage?
Join Our Premium Insider Advantage Club!
For about the price of a cup of coffee each month, you have full access to:
Vegas Super Secret Specials Spreadsheet (list) of hundreds of "No Coupon Needed" Vegas casino food and drink specials. Want a sample? See just a few of the deals we've added in the past week: Hot New Vegas Food/Drink Specials Just Added
Our "Your Guy In Vegas" Feature – Got a Vegas question? Instead of spending too much time looking up information you might not be certain about, fire it to us! We live here, we know Las Vegas, and we'll give you a professional answer. (Some restrictions apply).
Members Mania! – We share the answers to great Vegas questions with all of our Premium Members, helping everyone who pitches in with a premium membership. Plus great visitor feedback that you can learn from.
The True Inside Scoop – AccessVegas.com CEO Ted Newkirk has been writing "Newkirk's Notes" for upwards of two decades, giving members the true inside guide to everything that is going on in Las Vegas. Valuable information from someone in the know to save you time and money!
Find Out More and Sign Up Now!
We love to hear from you, and value your feedback!
Here's how to participate:
Want to comment on a current reader post? Use the comment box on that particular web page. Many of the stories we post also have comment boxes at the end of the story. Make your voice heard!
Drop us an email at AccessVegas@AccessVegas.com – We read them all!
Call our recorded comment line at 702-507-0055. We listen to every call.
Link To Us! – Have a home page, web page, or blog? Link to us, and give yourself and your friends a quick link to find us from your site. Simply link to http://www.accessvegas.com and name the link Access Vegas!
RSS Feed – We now have an RSS/XML feed! Most RSS programs let you visit AccessVegas.com and automatically pull the feed. For those who want to enter it manually, the feed is:
http://www.accessvegas.com/xml/whats-hot.xml
Share the info: Click to Email this newsletter to a friend!
For comments or questions regarding our content or this newsletter write us at AccessVegas@AccessVegas.com
New to the list? See our Newsletter Archives for back issues and subscription info. Don't hesitate to forward this newsletter to friends and associates.
All contents copyright 2014 Ted Newkirk. All Rights Reserved.
Hotel Rates Published Accurate At Time Of Publication
August 26, 2015 ISSN: 1529-2770About Us Privacy Policy
Physical Address: 3565 Las Vegas Blvd. South #411, Las Vegas, NV 89109
No related links found